Best Restaurants in Ghent When You're on a Budget.
Ghent, Belgium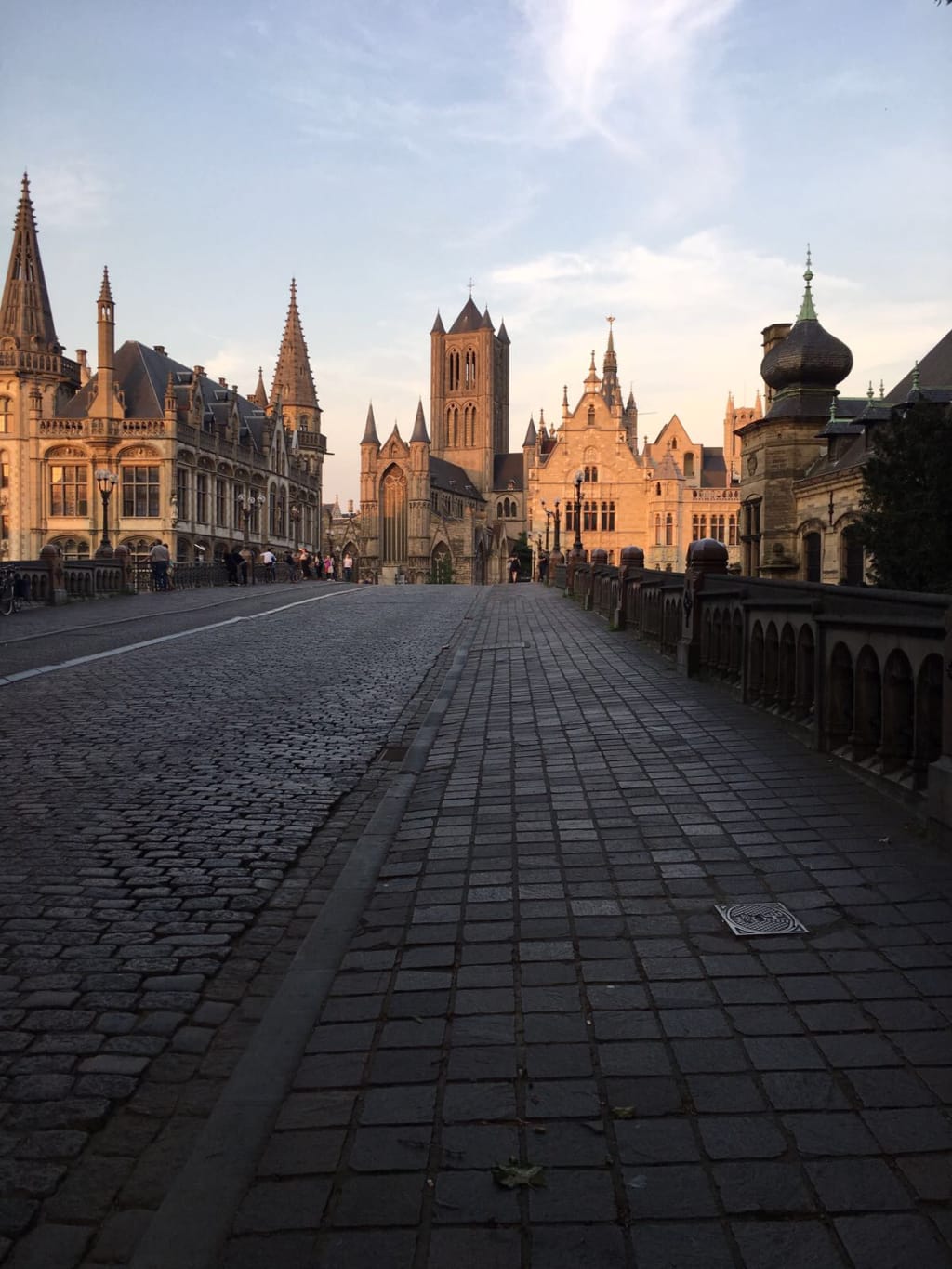 Korenmarkt at sunset in Gent, Belgium
I have been a student in Ghent for 2 years now. Often, my friends and I are too lazy or too tired to cook for ourselves so we go out for dinner a lot. But since that all of us are still students, we don't have the money to eat anything too expensive. Over time, I've collected a list of good restaurants in and close to the city centre where you can eat very well and for a good price, and I want to share some of those with you.
Mosquito Coast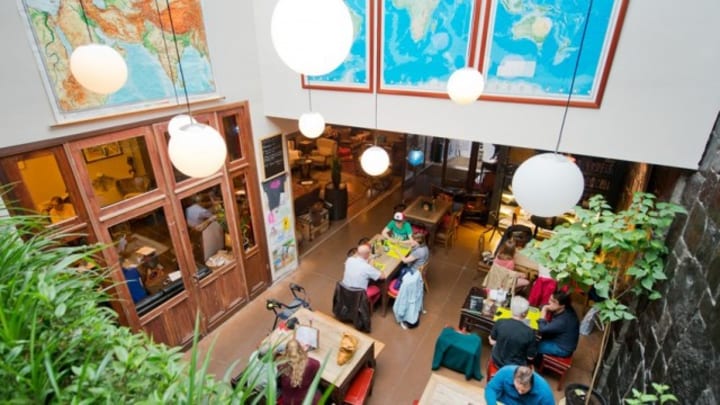 Mosquito Coast is a very cosy café/restaurant hidden in a smaller street next to one of the main shopping streets in Ghent. They have great cocktails and they also have delicacies from all over the world like kangaroo meat and chili con carne. You can find this hidden treasure in the Hoogpoortstraat.
Jilles Beer & Burgers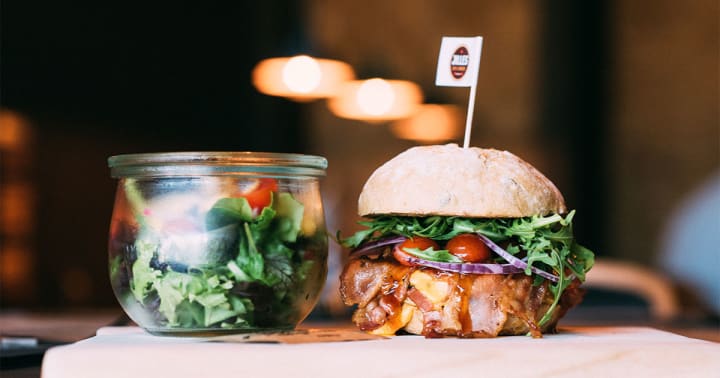 Jilles Beer & Burgers is located outside (but still close to) the city centre. It's a 5-minute walk from the place of St. Pieters, which is a very famous visiting spot for tourists. Here you can find the most delicious burgers, accompanied with freshly made fries and a salad as a side dish. Next to that, you also get the option to combine your burger with a type of beer of your choice. The staff is extremely friendly compared to the staff at other restaurants so they're definitely worth a visit! You can find this place at the corner of the Tentoonstellingslaan.
Bavet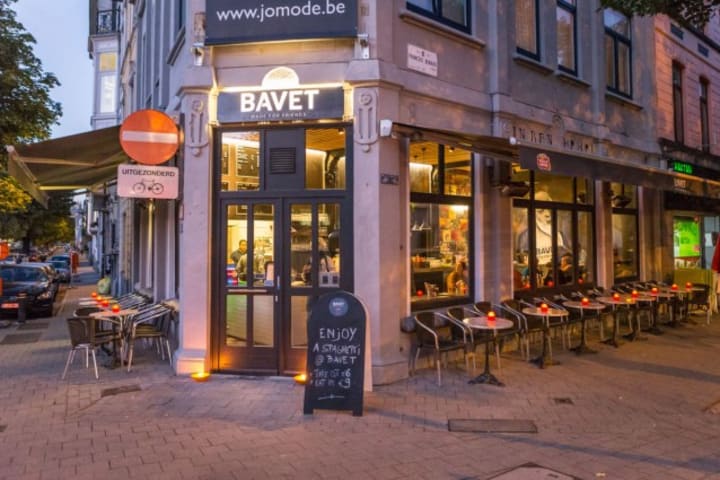 Bavet is not your average spaghetti place. This restaurant has a very unique concept where you can put together your own personalised bowl of spaghetti by following a number of steps (choices) on the menu. Next to that, you also get a "bavet" (a bib) to make sure you don't ruin your clothes with the tomato sauce. The food is delicious, the service is fast, what more do you need? You can find this restaurant at 2 places in Ghent. The first one (see picture) is at the Muinkkaai and the second one is at Verlorenkost. There is a tram stop right next to Bavet at Verlorenkost so you can easily go back to the city centre or the main train station after dinner.
Amadeus 1, 2, and Little Amadeus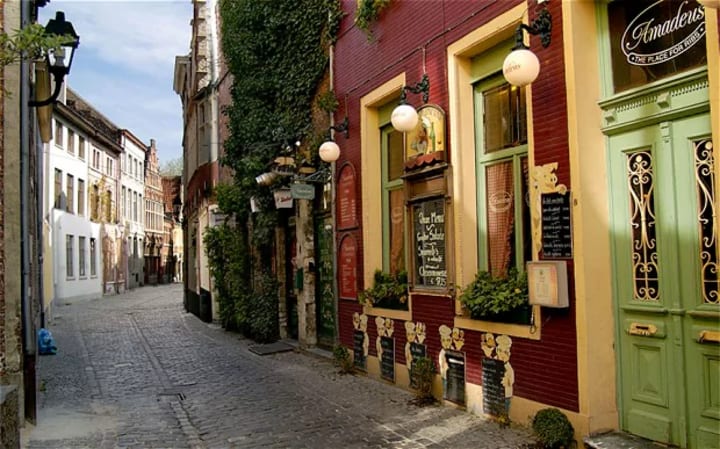 Amadeus 1, 2, and Little Amadeus are three of the most famous restaurants in Ghent, especially among students and families. Their most famous dish is "ribbekes/ribbetjes" which literally translates to "ribs." I personally don't like to eat ribs so I've never been here but I had to put it on this list because I wouldn't want you to miss out on it. You can find Amadeus 1 at Plotersgracht, which is close to the Patershol. This is also a very famous visiting spot for tourists. Amadeus 2 is located at Goudenleeuwplein, which is close to the Korenmarkt. Last but not least, Little Amadeus (literally a smaller version of the previous two restaurants) is located a little outside the city centre in the Bagattenstraat.
Sale e Pepe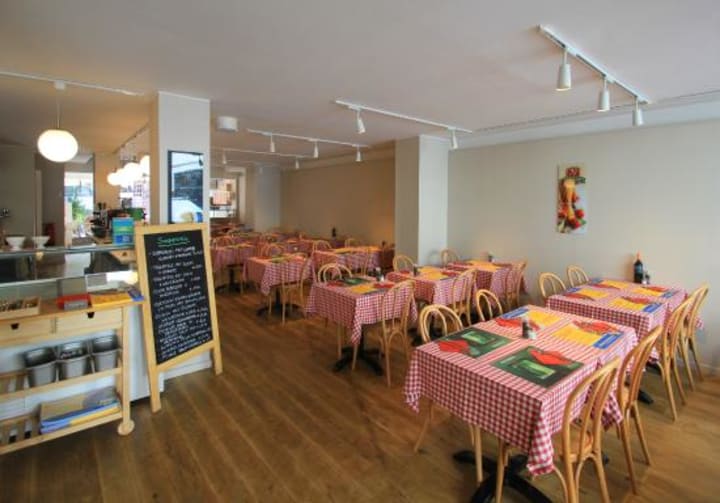 Sale e Pepe is an Italian restaurant located very close to the cathedral of St. Pieters. They serve very traditional and basic Italian food but for a really good price, considering how much food you get on your plate. There might be a language barrier when talking to the staff though because most of them only speak French or Italian, but it's still manageable even if you don't speak either of those languages. You can find this cosy little restaurant at the St.-Pietersnieuwstraat, close to the University of Gent.
Paul's Boutique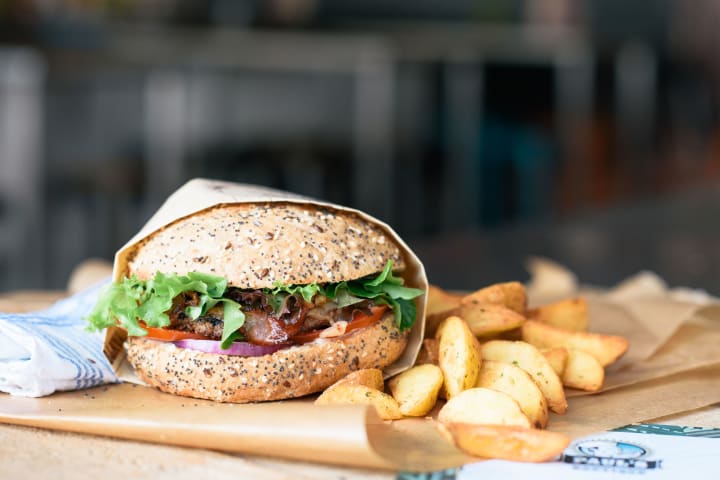 Paul's Boutique takes burgers to a whole new level. They make the burgers look and taste a lot healthier than they probably are which, let's be real, makes us feel a little bit better about ourselves. The fries are also freshly made and they're more American-style than Belgian-style fries but they still taste great so it doesn't make much of a difference. You can find this restaurant at the Sint-Amandsstraat, close to the cathedral of St. Pieters, and there is another one of these restaurants at the Koningin Astridlaan, close to the main train station.
De Kastart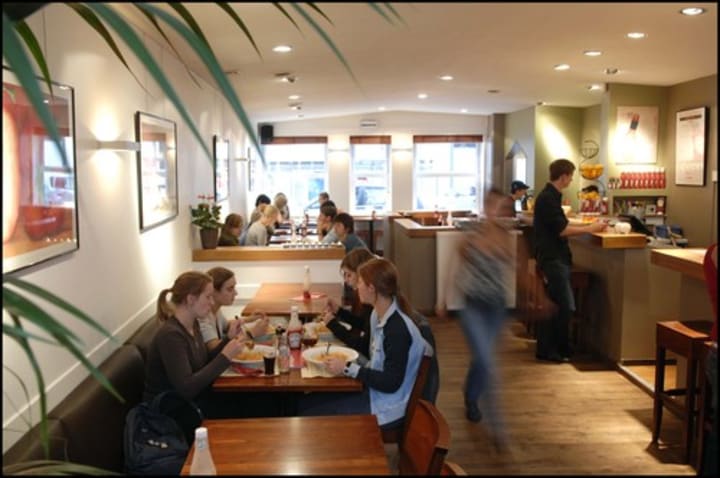 De Kastart is one of the most popular spaghetti places next to Bavet. A lot of students like to come here because it's cheap and you get A LOT of food. Just a little warning: if you decide to take a "normal" portion, about 2 people can eat from it so my advice is to stick with "normal" even if you're very hungry. They also have their own bowl of spaghetti called "spaghetti Kastart" which is delicious. You can find this restaurant at Onderbergen, which is very close to the Graslei and Korenmarkt.
Patrick Foley's Irish Pub & Restaurant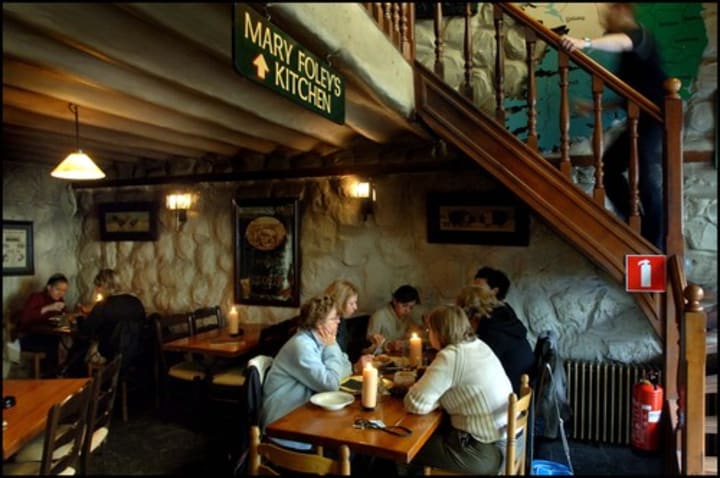 Patrick Foley's has left such an incredible impression on me that I talk about it with anyone at any possible moment. At this Irish pub and restaurant, you can get ribs, burgers, sandwiches, chicken wings, nachos, steak, lamb, you name it. The atmosphere is incredible and the food is too. You can find this place at Recollettenlei, which is a little outside the city centre and right next to the water.
Those were 8 of my absolute favorite restaurants that I go to with my friends very often. I can easily add some more restaurants to this list or I can make one about cafés and bars exclusively so let me know if you'd like to see that! Thanks for reading and have fun exploring Ghent! :)
cuisine
list
product review
restaurants
travel
I'm a 24-year-old currently based in Belgium. I mostly write about travel hacks and TV-shows. If you like what you read, consider giving a small tip to fund my travels so I can keep giving you travel hacks. ;)
Instagram: @evelienagram