Best Disney Cookbooks Ever Made
These Disney cookbooks feature delicious recipes for kids and grown-ups alike.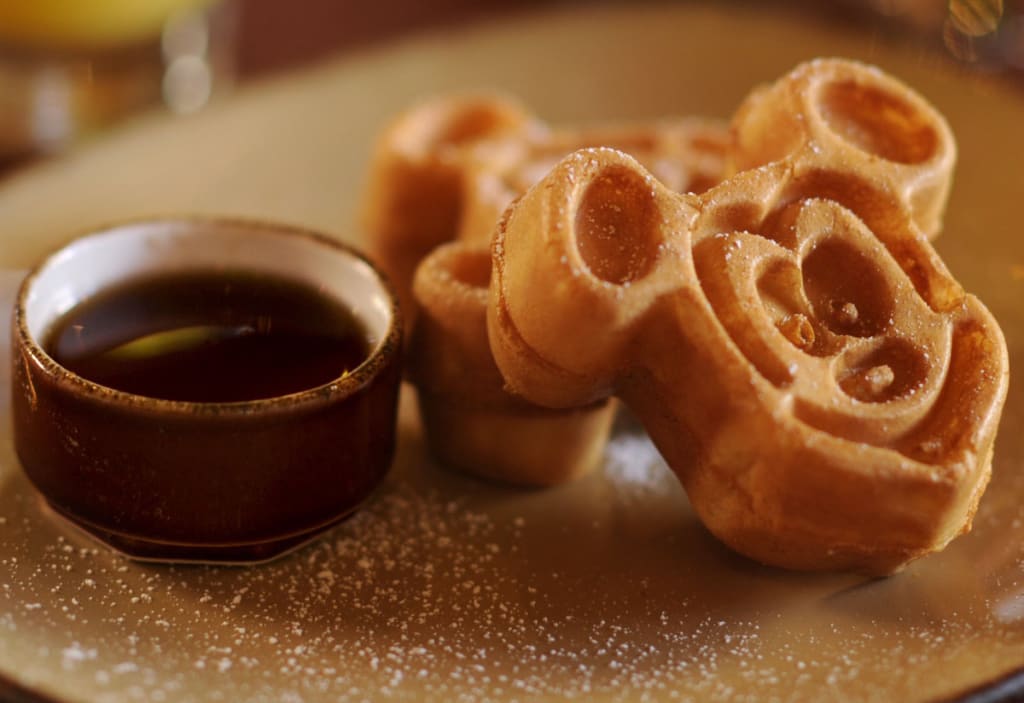 Source
Walt Disney created an animation empire so vast that it has touched almost every child in the world. That empire has grown to include movies and theme parks and all manner of media, including cookbooks! If you are among the millions of Disney fans in the world, you owe it to yourself to try out some of the recipes in these Disney cookbooks. They cover an entire range of recipes, from simple dishes a child can make to complex, adventurous meals for grown-ups. Some of these recipe books feature dishes you can find within Disney's many parks like Animal Kingdom, while others are inspired by the films themselves. No matter what your culinary interests are, these cookbooks have you covered.
Published in 1998, this is one of the oldest Disney cookbooks still in publication. Featuring simple recipes and a no-frills (read: not very many photos) presentation, this isn't exactly the most creative or exciting cookbook on this list. It is, however, notable for its inclusion of many recipes from actual Disney chefs at Walt Disney World and the surrounding resorts. If you find yourself craving the meatloaf from the 50s Prime Time Café in Disney's Hollywood studios or just about any other dish from the parks, all you have to do is crack open Cooking With Mickey.
The 2001 followup to the original Cooking With Mickey, this Volume II edition—also known is the Gourmet Mickey Cookbook—fills in any recipes that the first edition missed. Subtitled The Most Requested Recipes from Walt Disney World and Disneyland, this cookbook has all the hits. If you're a Disney fanatic hoping to recreate the experience of dining in one of Disney's signature establishments, these two Disney cookbooks have everything you need to recapture that magic.
The flagship entry in Disney's primary cookbook line is Delicious Disney. While it includes some recipes that can be found in other Disney cookbooks, such as those from Walt Disney World and the Disney Cruise Line, Delicious Disney also includes several never-before-seen recipes dating back to the 1960s, when the man himself, Walt Disney, would have taken part in their conception.
The dessert special in the Delicious Disney lineup, this is the cookbook of choice if you're a Disney lover with a sweet tooth. Delicious Disney Sweet Treats includes sweet treats from all over the Disney parks and resorts, from the Boardwalk Bakery's brownie cheesecake to the Disney Cruise Line's bourbon pecan pie. This is the perfect cookbook to recreate your favorite Disney desserts, and pairs excellently with the other recipe books in the Delicious Disney lineup, allowing you to create the perfect multi-course meal. It includes all the Disney world sweets not to miss.
Yet another entry in the Delicious Disney line of cookbooks, Delicious Disney Holidays does exactly what you expect it to. This book is less comprehensive than some of the others, but nonetheless provides recipes for several delectable dishes for any holiday from St. Patrick's day to Independence Day to Halloween to Christmas. Holidays are peak occasions for those hoping to visit the Disney parks, but if you can't make the trip, Delicious Disney Holidays lets you recreate the holiday flavors of Disney at home.
The final Delicious Disney cookbook on this list is dedicated specifically to helping you cook alongside your children in the kitchen. While all Disney cookbooks are naturally inclined to bring out the child in all of us, some of the more complicated recipes can be difficult for young people to handle on their own. Delicious Disney: Just for Kids attempts to solve that problem by providing recipes that are simple enough for kids to tackle with a little adult supervision, making it a great cookbook if you're looking to form a culinary bond with your son or daughter. It's a perfect pair with the top 5 kid-friendly Disney restaurants.
Chef Mickey is part of a newer generation of Disney cookbooks. While the Cooking With Mickey series is twenty years old and Delicious Disney isn not much younger, Chef Mickey was released in 2012, incorporating all of the new and updated recipes from the Disney parks in the 21st century. Along with the updated recipes, Chef Mickey: Treasures from the Vault & Delicious New Favorites features new photos to accompany the recipes, a feature missing from the earlier books. Whether it's your first foray into the world of Disney cookbooks or another selection to round out your collection, Chef Mickey belongs in your kitchen. Conquer Walt Disney World one recipe at a time.
Disney Recipes: From Animation to Inspiration is one of my personal favorite Disney cookbooks. Instead of recreating dishes from the theme parks, American chef Ira L. Meyer has developed original recipes based on the iconic Disney films themselves. For example, the spaghetti and meatballs from Lady and the Tramp make an appearance, as does the "Herculade" from Hercules. There are also some more interpretive and adventurous recipes in the book, such as a marinated fish salad inspired by Alice in Wonderland. If you are a diehard fan of Disney animated films hoping to try your chops in the kitchen, this is the perfect book for you.
Another among the many descriptively-titled cookbooks, The Disney Bakery is just what it says on the tin: recipes for baked goods. Like Disney Recipes: From Animation to Inspiration, this book features recipes inspired by some of the classic films from Disney's lineup, such as Dalmatian-inspired cookies from 101 Dalmations and a chocolate cupcake decorated to look like Genie's lamp from Aladdin. These recipes are generally quite simple, making them perfect to share with the young Disney lover in your life.
Walt Disney's Mickey Mouse Cookbook is from a different time altogether. This cookbook was first published in 1975, just four years after Walt Disney World first opened its doors to the public. Rather than recreate actual dishes from the theme parks like many of the other Disney cookbooks on this list, Walt Disney's Mickey Mouse Cookbook is designed to teach children how to cook with simple, easy-to-follow recipes and endearing illustrations. The book also includes handy tips for children regarding kitchen safety and other essential know-how.
Of all the child-oriented Disney cookbooks on this list, The Princess and the Frog: Tiana's Cookbook has got to be my favorite. Filled to the brim with classic New Orleans recipes like beignets, gumbo, and po' boy sandwiches, this book includes everything you need to create enduring memories with your loved ones. Recipes are rated by their difficulty (using a five-frog scale!) and helpful cooking tips are scattered throughout the book, giving the young chef in your life the opportunity to tackle some recipes on their own.