The 5 Disney World Sweets to Not Miss
Add a new favourite to your list for your next visit!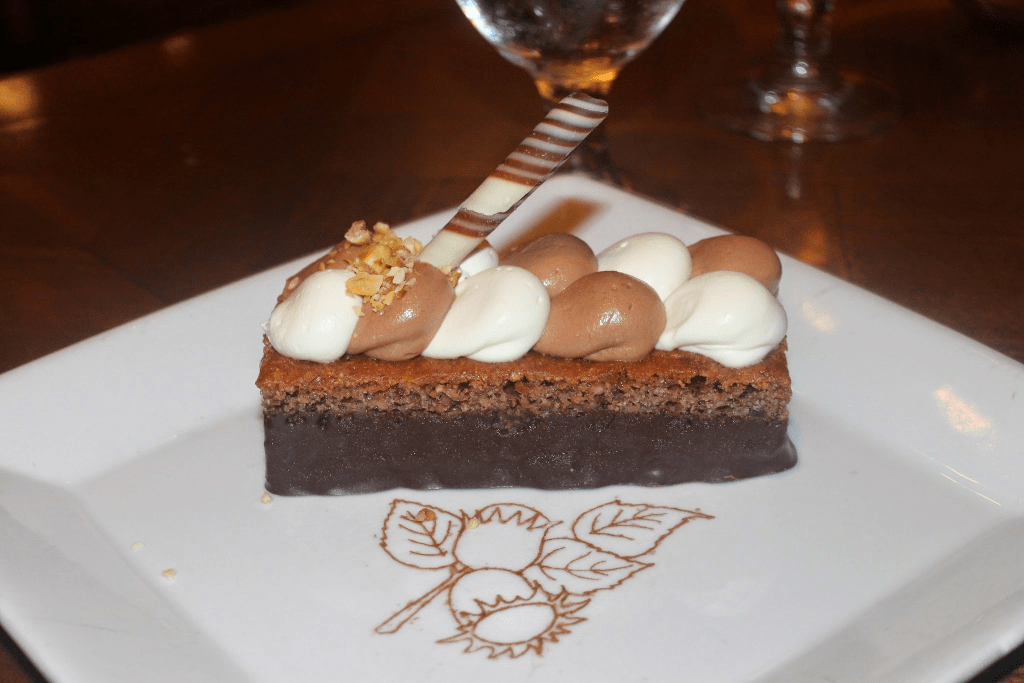 Out of every possible experience and memory that can be made while visiting the magical world of Disney, nothing can beat its endless world of sweets & desserts!
As you may already know, Disney World is filled with so many dining options that most of us have no idea where to start and end up missing the hidden gems that don't always make headlines.
As a Disney lover myself, I know that there's nothing more exciting than uncovering those soon-to-be favourites.
#5 French Quarter Gelato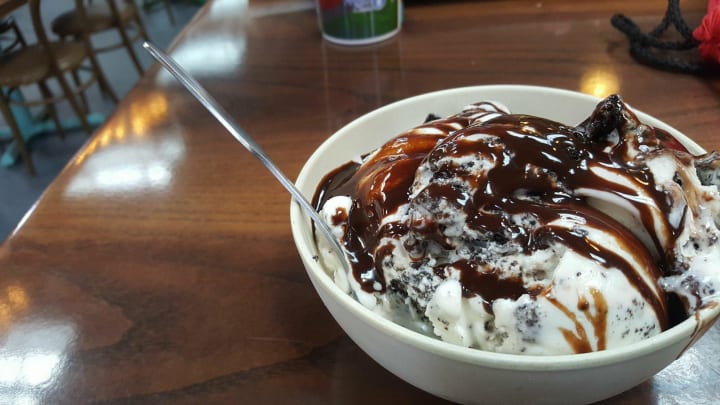 While this Italian-style ice cream treat comes in its most authentic form from Vivoli il Gelato in Epcot's Italy Pavilion, there's something special about the kind you'll find in Port Orleans French Quarter's food court.
At Sassagoula Floatworks and Food Factory, you'll find a wide array of gelato flavours to choose from—whether you prefer it on its own or with an added twist, you won't be disappointed.
What's the twist?
TheBeignet Sundae
Enjoy your favourite flavour alongside freshly made beignets topped with powdered sugar and your choice of dipping sauces: Caramel, Raspberry, or Chicory Coffee Ganache (or ask for all three!)
#4 Napoléon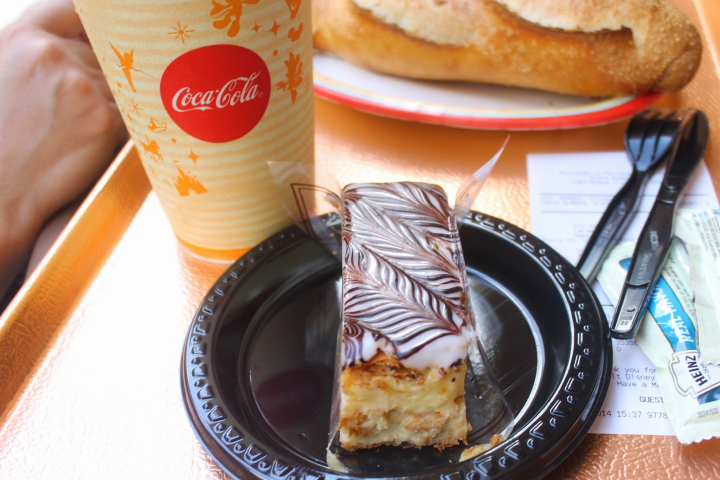 While it may seem simple and unmemorable next to the wide selection around it, the Napoléon sold in Les Halles Boulangerie Patisserie shouldn't be overlooked.
The delicious, authentic French pastry is filled with cream and topped with vanilla icing and chocolate drizzle—what else could you ask for?
The small shop is quite hard to find if you are not aware of it, but visiting the France Pavilion in Epcot is worth it for this little pastry, I promise.
#3 Carrot Cake Cookie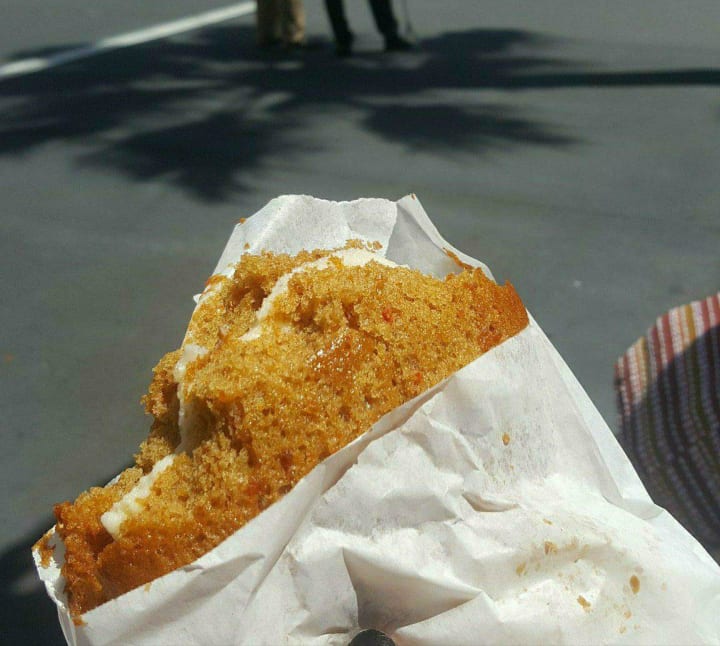 While it is fairly popular among Disney fanatics, the carrot cake cookie still stands as a hidden gem among the endless selection of sweets and pastries in Hollywood Studios.
Seemingly simple, the "cookie" consists of cream cheese frosting within two slices of round carrot cake—but there is still something quite endearing about the must-have treat.
Stop by Sweet Spells to grab one for yourself or to share (Trust me, it's big enough for you and your Disney companions)!
#2 The Grey Stuff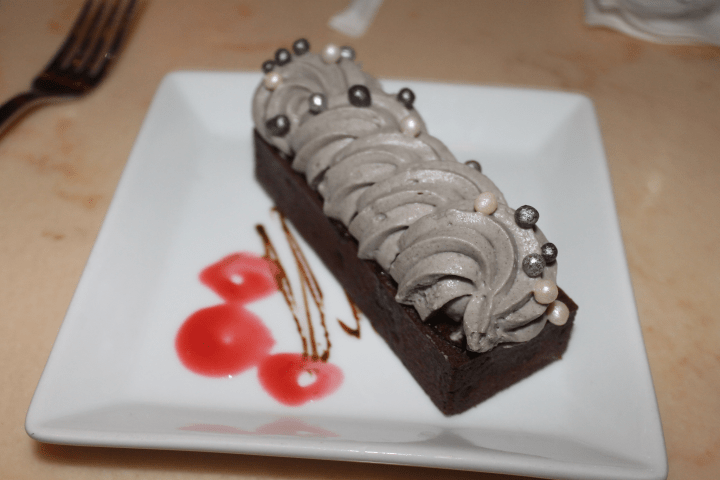 Yes, I know! The Grey Stuff is a classic and sought after treat, especially for fans of the movie Beauty and the Beast, BUT hear me out.
The ever-changing dessert has been popular since the opening of the Beast's Castle, but I wouldn't say this most of the time—it's gotta stay on your list for every trip. Every so often you will come across a new form (as a mousse, a cupcake or a brownie) when visiting Be Our Guest.
Just try The Grey Stuff (it's delicious).
#1 Toffee Cake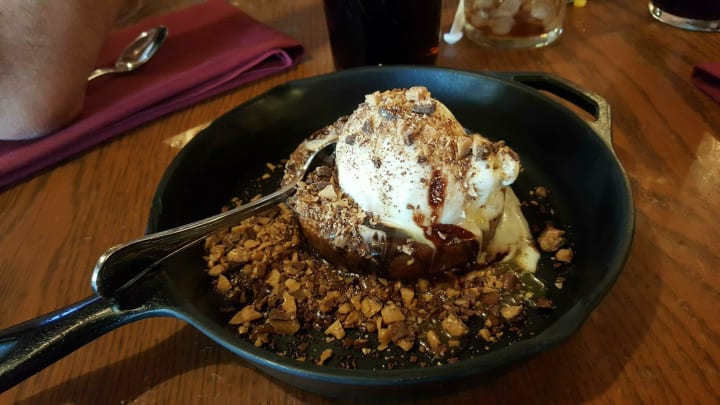 As a personal favourite, the "Ooey Gooey Toffee Cake" is a MUST HAVE on your next trip to Disney World. Despite its existence only being in one place, I strongly urge you to get it for yourself.
Visit the Liberty Tree Tavern in Magic Kingdom for lunch or dinner—even just to try the toffee-filled vanilla cake covered in caramel sauce, vanilla ice cream, and toffee bits.
This dessert is worth the trip and will prove to be a major highlight for the rest of your Disney vacation.