Top 5 Kid-Friendly Disney Restaurants
Fun, affordable, and appetizing experiences for the whole family!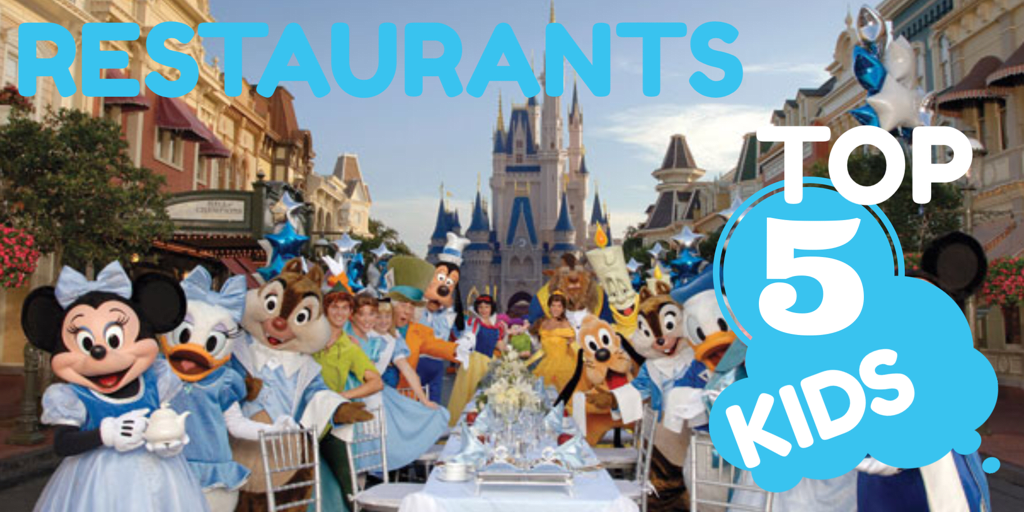 With so many amazing restaurants to choose from in Walt Disney World, it can be hard choosing the right ones, especially when you are traveling with young kids and on a budget. However, fear not! I feel in my mother-of-six-financially-OCD and Disney-lover brain, that these are the best of best. Being they worked amazing for us, I'm confident they will for you, too!
5. 50's Prime Time Café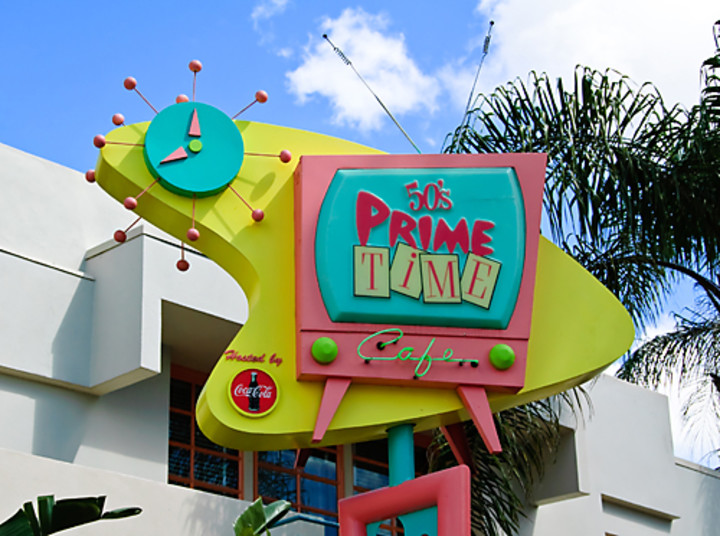 Located in the heart of Hollywood Studios, only a few steps away from the famous "Tower of Terror," is the quaint little diner where you can truly experience that "Home Sweet Home" feeling. From their old fashioned southern comfort cooking to the 50s home decor, your family truly gets a blast from the past in this hidden gem!
Not only does the decor truly capture the feeing of being back inside a 1950s home, but the waiters and waitresses really make this restaurant a one of a kind experience as they are, in fact, your mother or father for the next hour, making sure you keep your elbows off the table and that you eat all of your vegetables. They bring the values of a family dinner in the 50s back to life.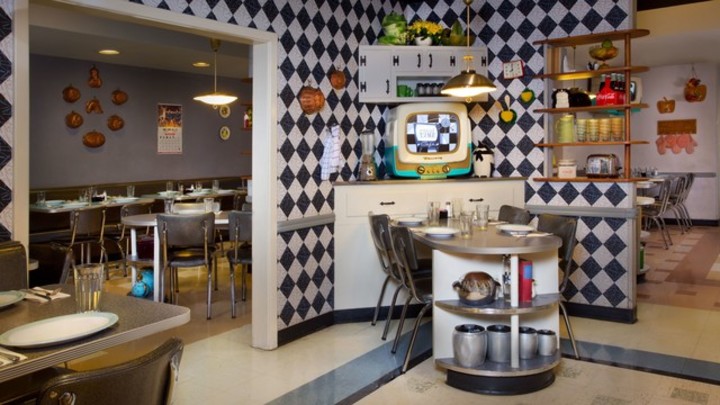 One of my kids and I's personal favorites about this restaurant are the mini black-and-white TVs they have set up at select tables for you to enjoy, with old TV shows from the 50s such as Leave It To Beaver and The Dick Van Dyke Show. If you can, try to request a TV table upon arrival so you and your kids can get that extra dose of magic this restaurant brings.
Finally, there's the food. Oh. My. Goodness. The best, not-at-home, home cooking you will ever eat! With a simple yet delicious menu, you will find home meal staples such as chicken pot pie, pot roast, and my all-time favorite dish, fried chicken!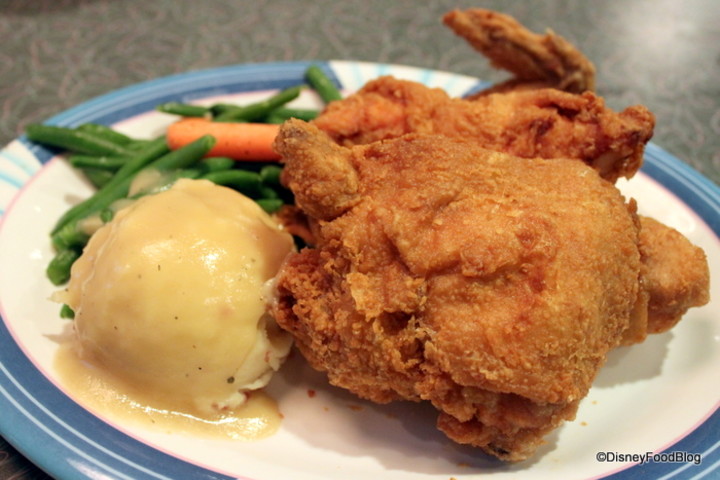 With a perfectly crispy skin and a wonderfully tender inside, you cannot beat it, and the portion size is amazing! You get mashed potatoes and a vegetable with it, as well.
The kid's menu is the main reason why this restaurant hits my top five. With simple choices that kids love, such as macaroni and cheese and chicken nuggets, along with healthier options like the meatless meatballs, all for no more than $10, it's a win-win for both the kids in your party and the adult footing the bill.
For those of you who love desert—more specifically, a good milkshake—this is the place to spoil yourself a little. They have some of the most creative and delicious milkshakes I have ever tasted! Their PB&J is out of this world, if you like that sort of thing, that is. However, they also have your basic flavors such as chocolate and vanilla for the more simpler of palettes.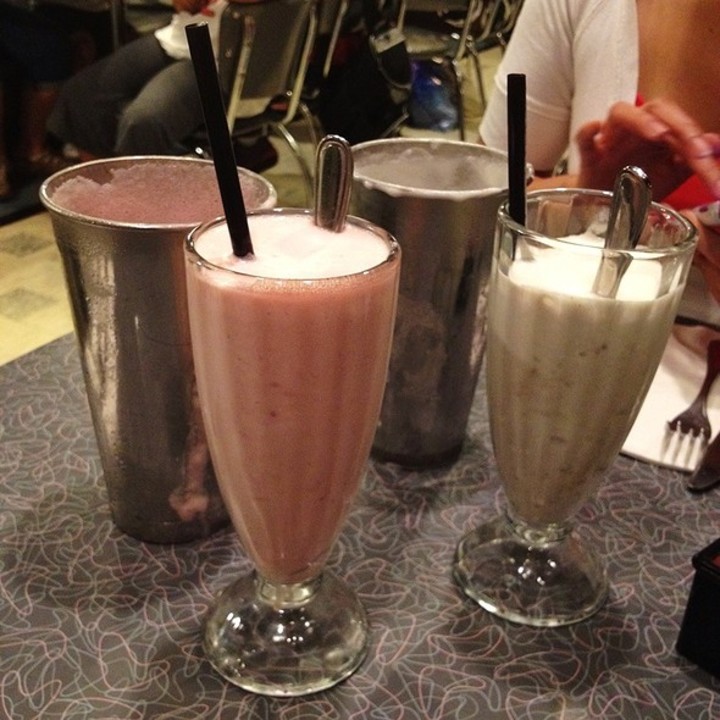 All in all, this is a top contender restaurant for a family with kids because of their simple-yet-fun and delicious menu choices, and a great "bang for your buck" to put your budget conscious mind at ease. Also, if you have the dining meal plan, this restaurant is table service eligible, as well. Oh! One last thing. Huge in popularity, but small in size, and because of the comedic and realistic experience this restaurant delivers on so well, they book fast and wait times can be long, so I definitely recommend making your reservations ahead of time, and as early as Disney will let you so you don't miss out on this creatively fun restaurant experience for the whole family!
4. Be Our Guest Restaurant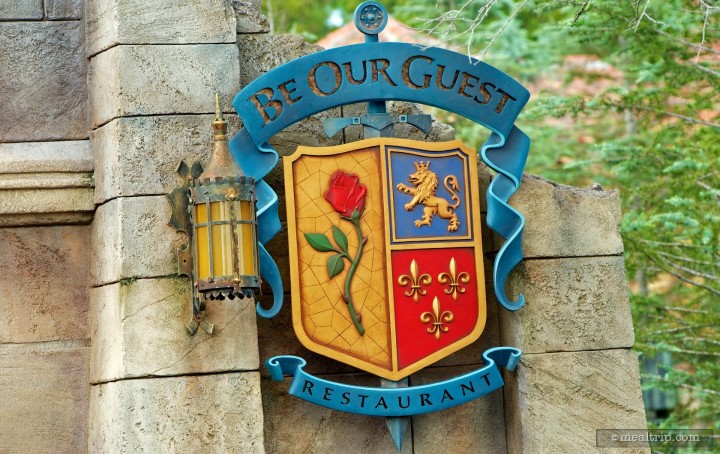 Nestled in the midst of Fantasyland inside the Magic Kingdom sits one of the more magical restaurant experiences throughout all of Walt Disney World: Be Our Guest Restaurant.
Now, before I go on any further, let me be the first to admit that this is not really ranked for its food, given that, as a family, we have only experienced this restaurant for breakfast so far. I'm sure I don't have enough proof to say the food isn't necessarily "good," however, for the quick service portion, I would not recommend it.
With that said, though, my kids LOVED this place (and my Beauty and the Beast addiction was practically melting inside)! With it's adorning and elaborate decor, all the way to the special effects inside "The West Wing," these things alone make it worth the visit.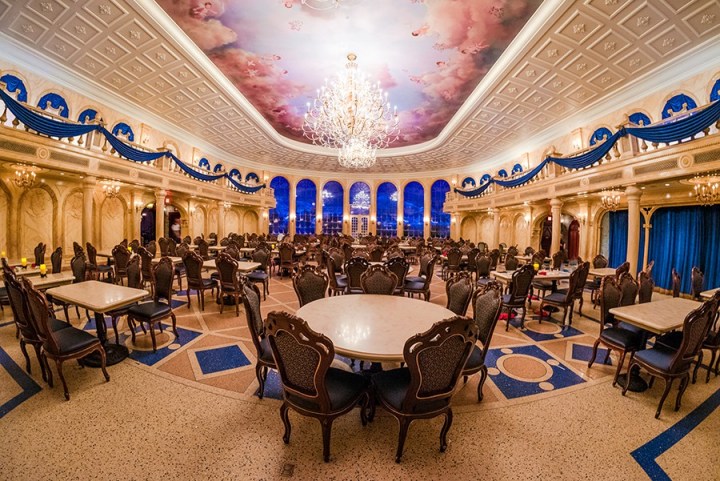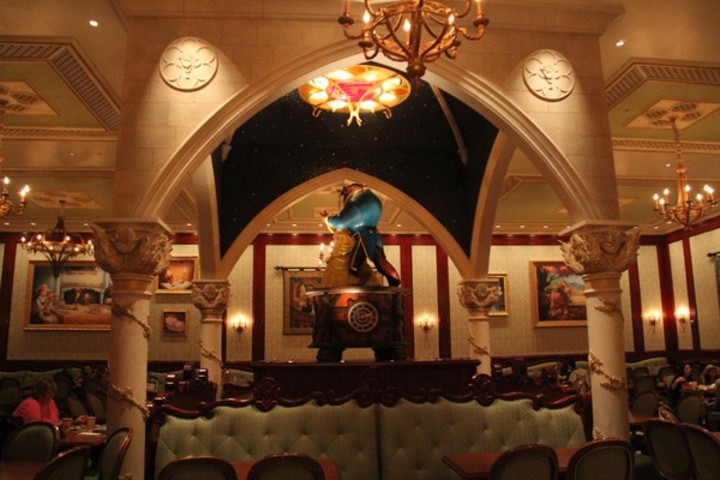 The West Wing is where we sat and was, in my opinion, the best part of the entire meal, with the Rose as the focal point of this dark room. From the tattered curtains hanging from the ceiling, to the dimly lit ambience and, every few minutes, the rose lighting up along with thundering sound effects, Disney has done an amazing job making you feel like you are inside the movie.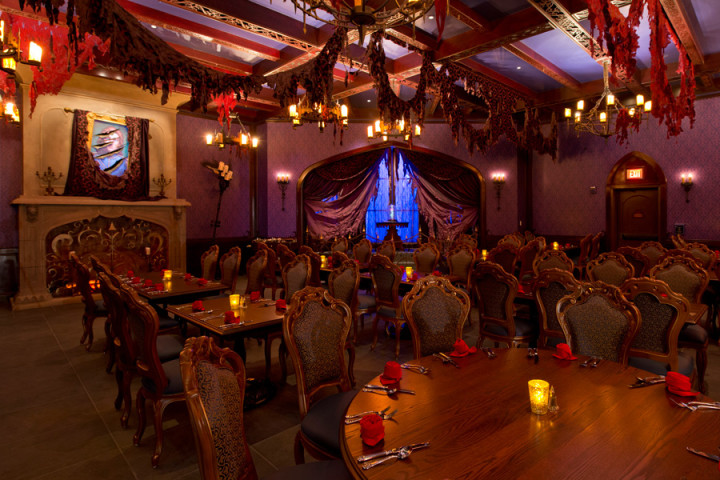 As for the food—it wasn't bad, but it wasn't great either. With all of the talk and rave reviews of this spectacle, I can say I expected more of a diversity of menu options, as well as a more flavorful food experience, leaving it much to be desired.
I do suppose the dinner service, being a sit-down dinner, would most likely be more anticipated as the time to eat here, though. Be Our Guest is a Dining Plan eligible Restaurant as well, both table-service and quick service. So, if you decide to add this beauty to your to-do list, I promise you the children will love the visual experience, but I recommend getting reservations, if you can, for the dinner table-service, instead of the breakfast or lunch quick service that is also available.
Either way though, it is well worth the experience just to be able to see what a wonderful job Disney did bringing my all-time favorite Disney movie to life!
3. Rainforest Café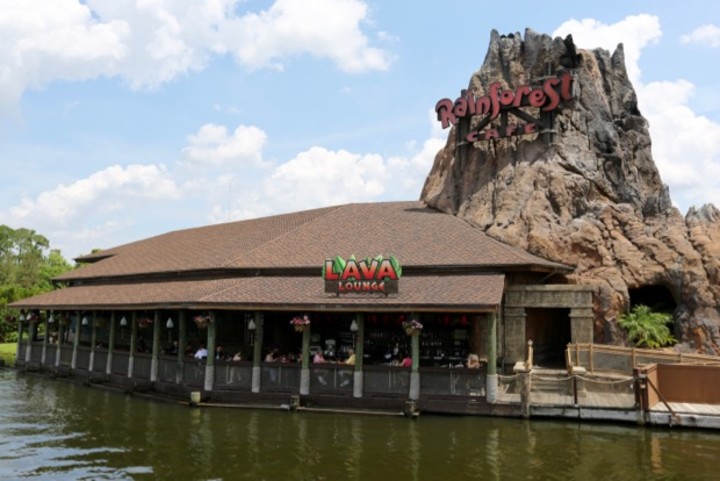 Number three on the list; jungle haven! The Rainforest Café, located at Disney Springs, previously known as Downtown Disney, is a great all-American staple that immerses you into the wild. With an amazingly realistic surrounding of trees, vines, and animal life, you feel like you've stepped right into the middle of this hot, wet climate.
There are so many reasons why I could list this as being my number three, but for all intents and purposes, I'll just keep it to a minimum. The first reason being the animals!
With lifelike animals that move and talk, the restaurant comes to life with the sound of thunder, tigers growling, lightning in the ceiling and the effects of rain pouring around you.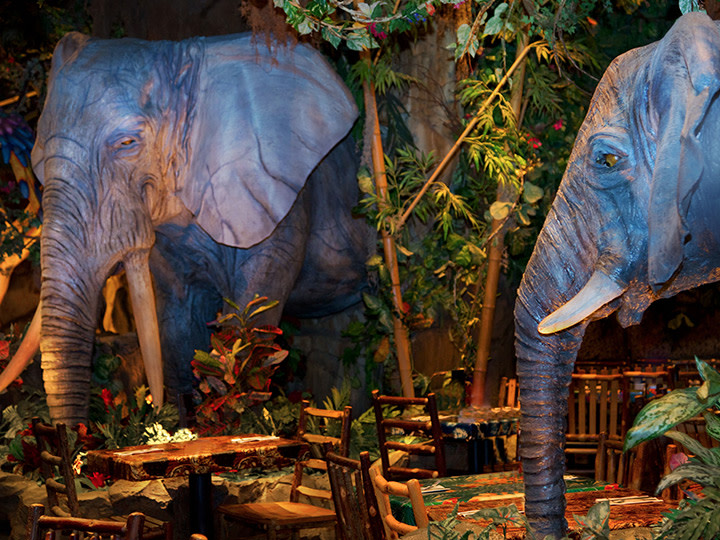 Snakes hanging in the vines, elephants that move, and a gorilla that comes to life every ten minutes will leave you wanting to visit this majestic world in real life.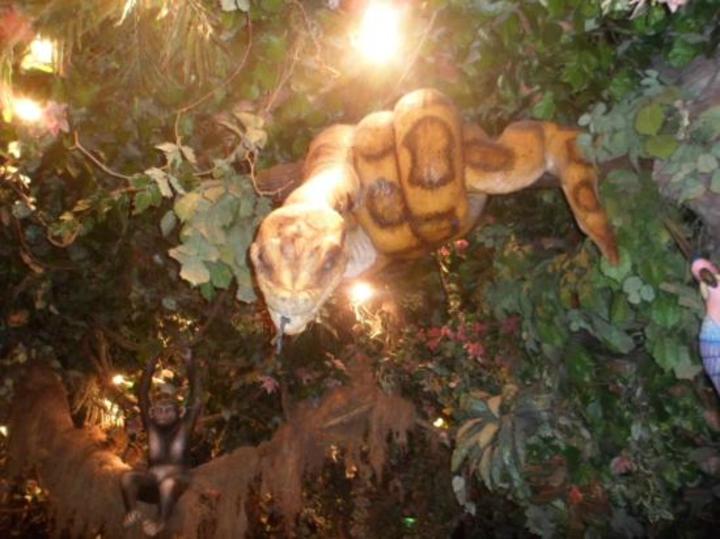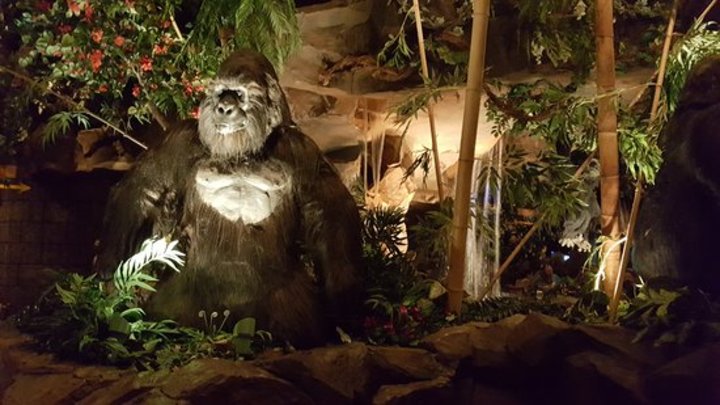 Along with the animals and decor, the food is nothing short of delicious. Probably one of the best burgers I have ever had, and with their average prices, you probably will forget that you're dining on Disney property. All the magic without the price tag.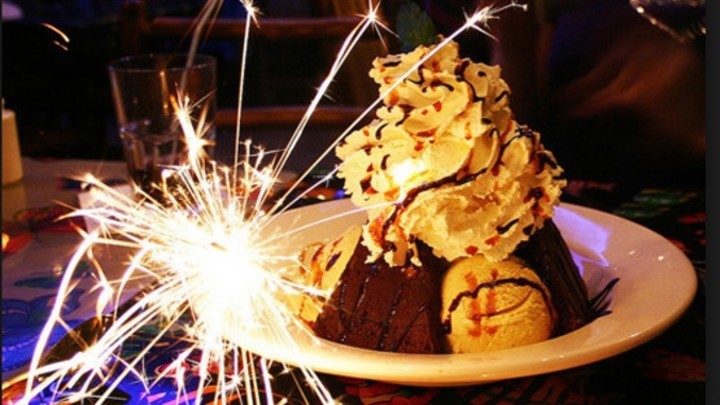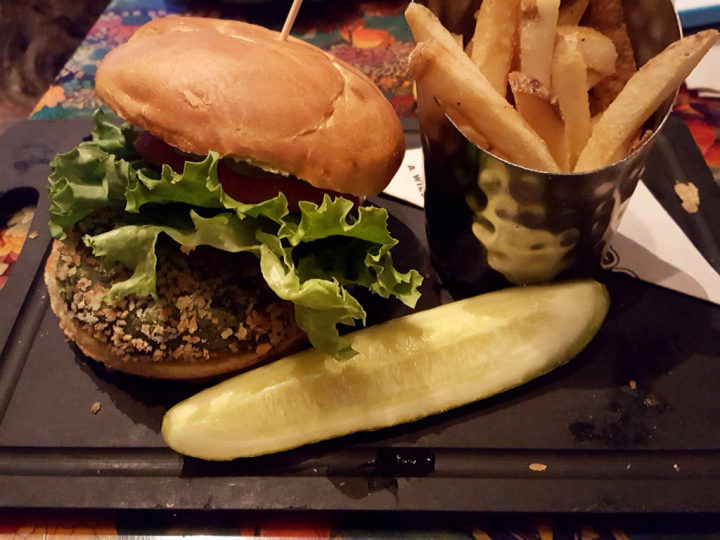 Lastly, this active and lively restaurant also boasts an enormous gift shop, for those not so talked about wait times, or just for your kids to pick up yet another pointless, yet necessary, souvenir. One thing I love about the gift shop here, though, however, is its option for some non-Disney paraphernalia, like my husband's favorite; their signature beer glasses!
No matter which way you put it, The Rainforest Café is an all-around great place for kids and adults alike!
2. Sci-Fi Dine In Theatre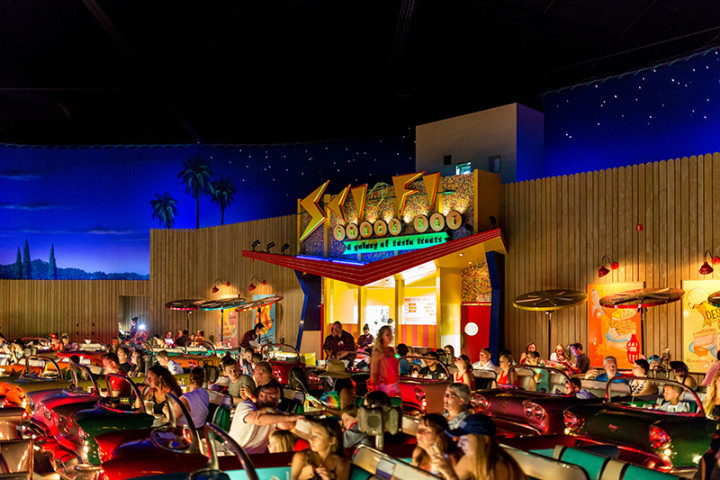 Heading back to Hollywood Studios and coming in at number two is Disney's Sci-Fi Dine-In Theatre Restaurant! Similar to 50's Prime Time Cafe, this Restaurant brings old-life charm and fun to life! If you love movies, especially watching them at a drive-In, and if you have ever been to one of those movie theatres that you also eat dinner in, then you will know and love what this place is all about.
Just like the 50's Prime Time Cafe, you feel like you traveled back in time, as this restaurant is decorated with bright, fun colors while running black-and-white films, and brings the ceiling above you to life with a beautifully painted night sky with stars lit up all around you, giving you a one of a kind family-friendly experience that only Disney is famous for! However, what sets this place apart from our number five spot ranker is the style of dining, prices, and, for us, the "most loved by all" overall, giving it my number two spot!
Beginning with the most obvious, this cool and hip restaurant is based off of an old-fashioned outdoor carhop service, with your table actually being inside an old 50s style classic car! The waiters and waitresses wear carhop outfits and you have the option to either wait for your food or pick it up at their very own food service window, just like you would as if you were at the drive-in.
All of the cars face one big movie screen, exactly like you would if you were watching from the comfort of your own vehicle.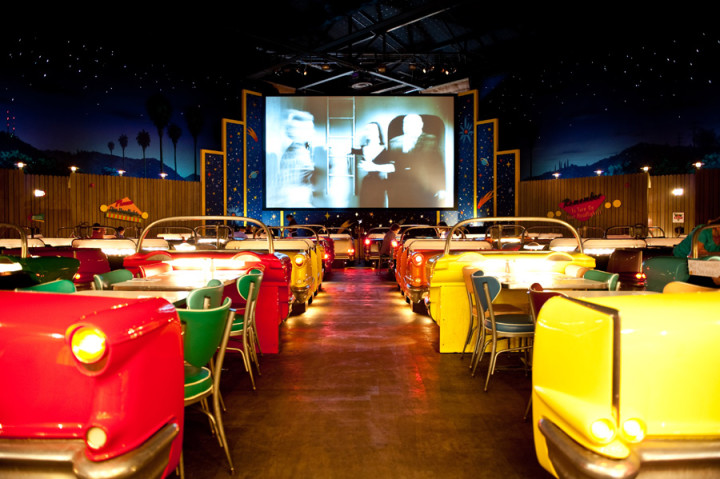 Some of the cars are booths, while others are tables with chairs, giving larger families (like mine) the ability to eat here as well.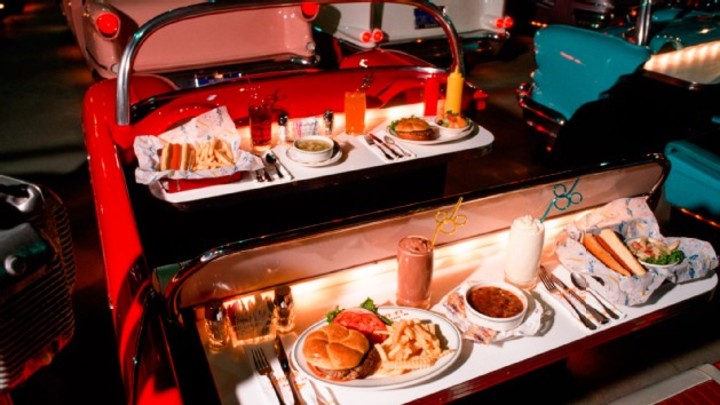 That brings me to the food. The food is consistent with its appearance as your typical "diner"-type food, which makes it great for kids! I will be the first to admit, when I come to Disney, one of the things I look forward to most is better meals than I typically get at home, and at first I was hesitant about this place when I first read the menu. Yet, remembering the feeling that the atmosphere this place brought to me when I was just a kid, and wanting my own kids to get the same experience that I remembered, I decided to book it, and let me just say that this is the best "diner/fast food"-type eats I have ever had in my life! If there were such a thing as upscale fast food cuisine, this place would take the cake.
From burgers to deli sandwiches, to hot dogs and shakes, the food will win over both young and old hearts alike. To top it off, the prices here are some of the cheapest in all of Disney for a sit-down restaurant.
The only downfall to this incredible family fun restaurant is the overwhelming sea of people who want to eat here. Wait times will be insane if you don't make a reservation ahead of time, that is, of course, if you can get one. You have 180 days before your trip to book restaurant reservations and, no joking aside, you bet I will be at my computer at 12:01 AM on that first day booking my spot for The Sci-Fi Dine-In Theatre!
However, don't let the difficulty of getting a spot here turn you away, because this restaurant is Disney Dining Plan eligible and is well worth trying to get into, especially if you have young kids or are just looking for a simple meal that comes with something Disney is known for; making us adults feel like a kid again, even if it's just for one hour.
1. Chef Mickey's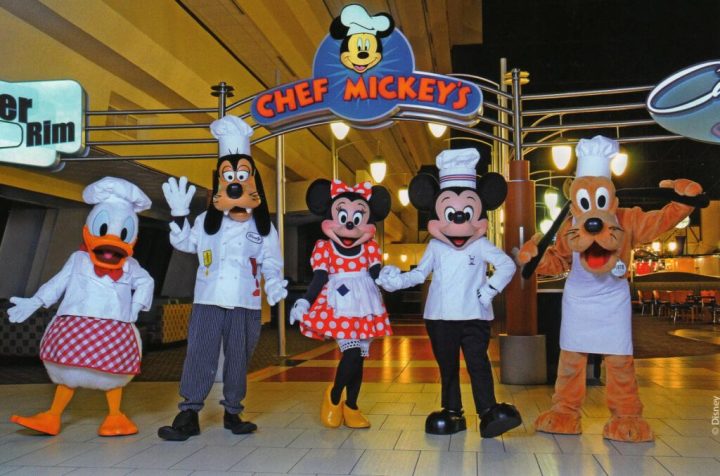 Last but certainly not least, taking the number one spot on my top five kid-friendly restaurants is Chef Mickey's!
This restaurant is an all-you-can-eat buffet! Even better than that, though, it's a character meal, too! What I love even more so about this is the fact that, here, you get to dine and dance with the original five! Minnie, Mickey, Donald, Goofy, and Pluto!
Here, you will experience a true what I like to call a "meet and mingle" affair; all of the characters come to every table for pictures and autographs, so be sure to have your kids' autograph books handy! On top of this, they even interact with their diners with a fun song and dance, getting the kids really into the Disney spirit!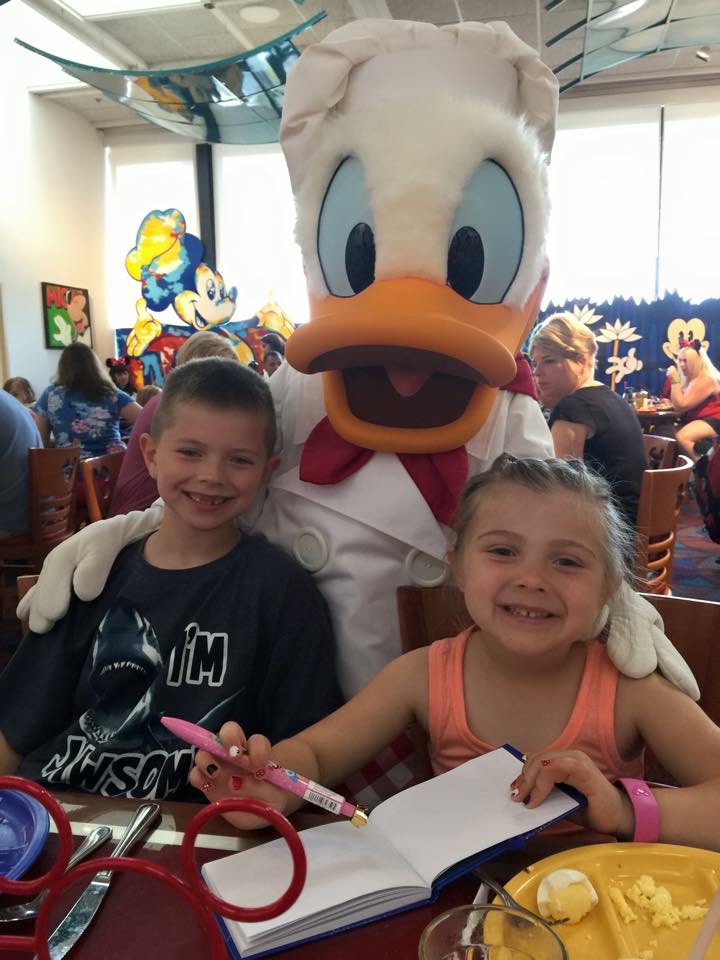 The food here is fantastic! Now, I can only vouch for their breakfast because that is what I always went for, and I probably won't ever change that either, just because the options for breakfast they have here are perfect for both the adults and kids in your party. Let me first say that this buffet is huge! It is shaped like a giant "S" and wraps almost the entire bottom floor of the resort.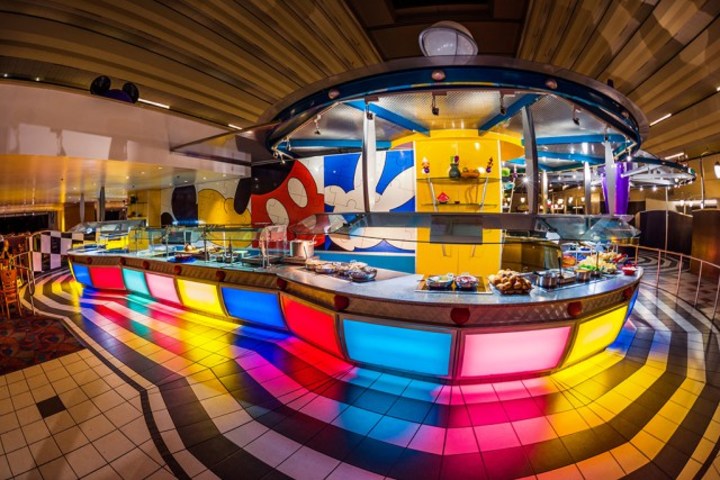 Some of my favorites, food-wise are the bacon, fruit and pastry bar, and the Mickey waffles, while my husband loves the hash and sausage! For kids, they have eggs, pancakes, and an entire counter strictly for the cereal lovers in your entourage, leaving even the most picky eaters feeling satisfied.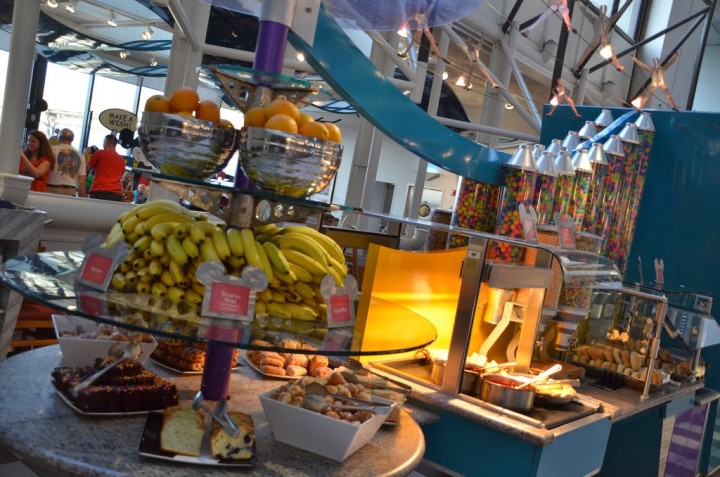 These options only touch upon a quarter of what is available to eat here, and I am sure the dinner service is just as good!
The final reason why this place hits my number one, amongst other things, is the fact that you can get here by monorail! For me, not all experiences are based on the value of the food and service, but also the attention to detail and "extras" that you get as a diner in any restaurant, and this definitely constitutes as a cool bonus, only adding to the fun this awesome restaurant already delivers on.
This was the kids' first time on the monorail and they could not get enough! If I had left the plans up to them, we probably would still be riding on it today, haha! If you have never experienced this, I definitely recommend making it part of your Chef Mickey's experience, instead of just driving to the resort (that is, of course, if you're not staying at The Contemporary already), as it runs straight through the hotel, itself, dropping you off right in the heart of Chef Mickey's.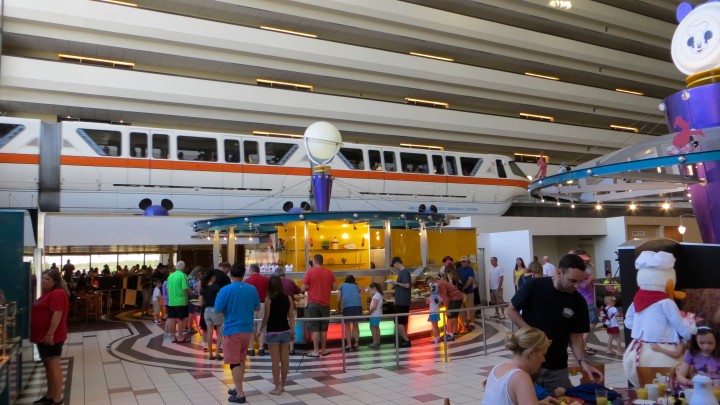 Price-wise, this one is up there, but even my budget-friendly brain can't deny that this one is worth spending the extra cash for, if you are paying out of pocket. Also, Chef Mickey's is Disney Dining Plan eligible, but you will have to give up one of your table service credits per family member because this experience will cost you two, not one, table service credit each. However, this is only because it is a character meal.
Here is a little secret tip: if you purchased the Dining Plan and are considering paying separately for this wonderful Disney meal instead of using two credits, but are nervous about the budget, don't! Instead, you're better off using your two credits for Chef Mickey's, and it will be well worth paying out of pocket for a cheaper meal on another day, saving you a little bit of money while still getting the experience both you and your kids will remember forever.
And there you have it! My top five kid-friendly Disney restaurants at Walt Disney World.
Whether you are looking for a great time, great food, or a rememberable experience like no other that only Disney is known to capture, these restaurants are sure to deliver for your kids, and it doesn't hurt that they are sure to impress the adults, too, just as much as they did for my kids and our family.