Best Diners in New Jersey
The best diners have been a fundamental part of New Jersey living for decades. In fact, NJ is informally known as the diner capital of the world.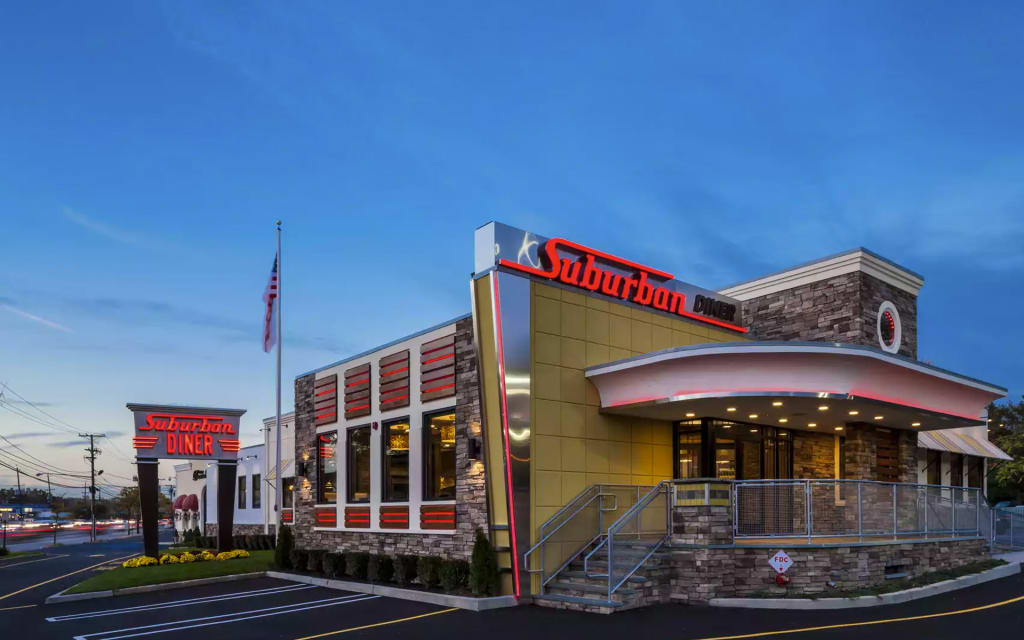 The best diners in New Jersey provide endless amounts of entertainment for patrons of all ages. If you are under the age of twenty-one, it's one of the few things you can do after 9:00 PM, and if you're over twenty-one, it's one the best things you can do to end a night of partying. Families in New Jersey are often seen at diners enjoying a nice breakfast or lunch, while teenagers and young adults can often be found enjoying a late night breakfast or dinner. Many diners in New Jersey also offer specials for our senior citizens, so that they can have a great meal at a great price.
Jackson Hole – Englewood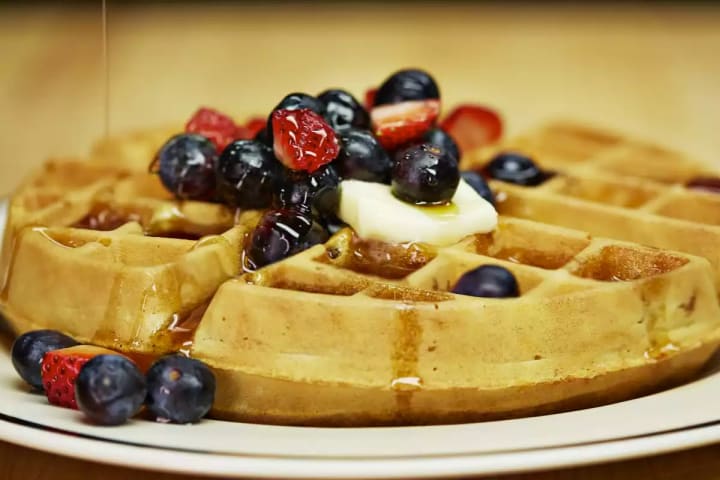 Located just 10 minutes away from the George Washington Bridge, Jackson Hole is a hidden gem. With a variety of gigantic 7-ounce burgers and homemade soda, this busy spot takes the cake as one of the top diners in New Jersey. This family run establishment first opened its doors in 1972 and has catered its delicious burgers to notable figures such as President Bill Clinton, Denzel Washington, Jennifer Aniston, and Derek Jeter.
This cozy, retro diner has a classic look, and while you enjoy your bigger-than-life hamburger, you can play some of your favorite songs on the jukebox that sits in each booth. In addition to featuring a variety of different burgers like the pizza burger, chili burger, and the guacamole burger, this diner also serves Tex-Mex food, salads, and even breakfast. This New Jersey diner caters to everyone, including vegetarians, and offers many options to those who have different dietary needs. Jackson Hole always has and continues to pride themselves on serving fresh, delicious food and providing top notch service.
Chit Chat Diner – Hackensack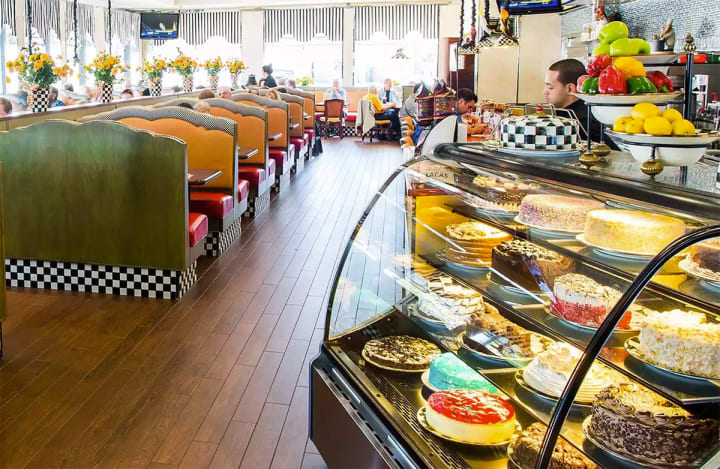 Chit Chat is an iconic diner in Hackensack. Previously known as the Tri-Boro Diner, this newly renovated diner strives to provide upscale service and food while maintaining the classic retro diner feel we all love. The decor is the perfect combination between modern and sleek with the new stylish exterior and classic and retro with the renovated checkerboard floors, shiny chrome counters, and plush red booths.
Chit Chat also features a unique menu, putting an upscale and creative spin on classic dishes. While they offer the classic run-of-the-mill breakfast specials, Chit Chat also offers non-traditional dinner dishes such as shrimp and grits, lump crab truffle with eggs, and pan-seared New York Strip Steak. As for the classic dishes? Chit Chat offers exciting versions of the classics. From Nutella and bacon French toast to carrot cake stuffed waffles, and even s'mores silver dollar pancakes. Chit Chat is open 24/7.
Neptune City Diner – Neptune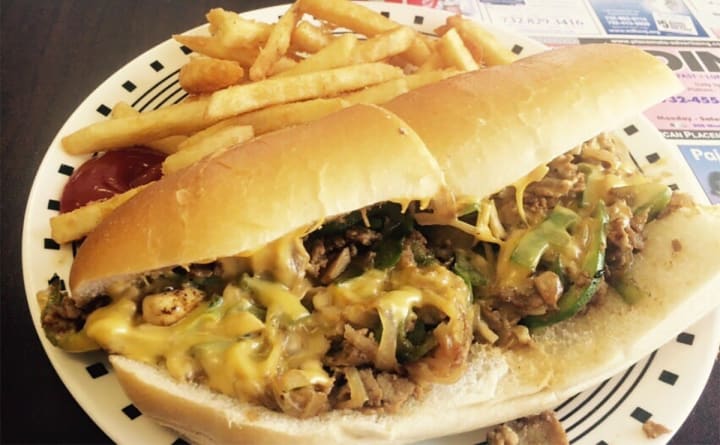 What goes hand-in-hand with a day at the Jersey Shore? Starting or ending your day at this local diner. Located near the Garden State Parkway, this small diner is the perfect stop on your way to the beach for breakfast or on your way home after a fun day in the sun. Minutes away from shore points like Belmar, Point Pleasant, and Asbury Park, this diner in New Jersey is not only convenient but serves delicious and hearty food. With a simple menu, affordable prices, and welcoming staff, it's no wonder that this diner has a 4.8 rating on Yelp. While it is a very small establishment, Neptune City Diner makes it up by providing big meals. Enjoy a giant slice of French toast with a side of eggs, or choose from one of their many hot and cold sub selections.
Suburban Diner – Paramus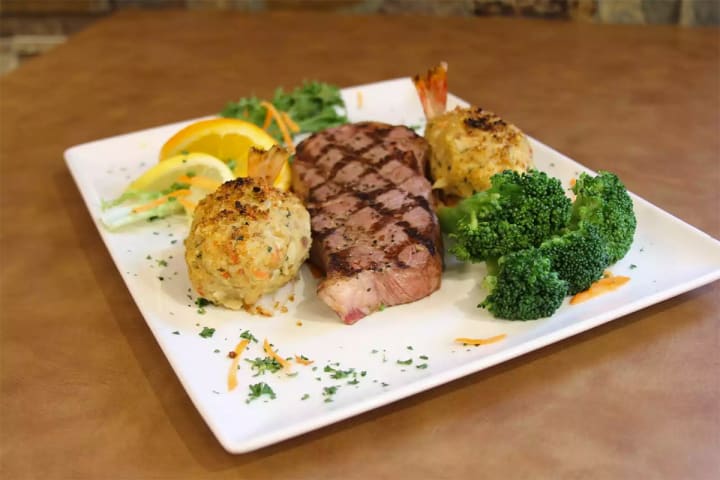 Known as "your friendly neighborhood diner," suburban diner has been providing quality food and service to its patrons since 1990. With a family friendly atmosphere, this family-owned business prides itself on top-notch and quality service. Their motto, "be the best and serve the best" is manifested through the high quality of the dishes they serve and their commitment to providing a great and memorable experience for each and every one of their diners.
Their newly renovated restaurant still offers the same retro feel as it had when it first opened, but now has its own bakery department which bakes fresh and delicious desserts on a daily basis. Located on Route 17 in Paramus near three different malls and numerous shopping centers, Suburban Diner is the perfect stop heading home after a day of errands. Their menu has many traditional options as well as healthy dishes and delectable desserts.
White Mana Diner – Jersey City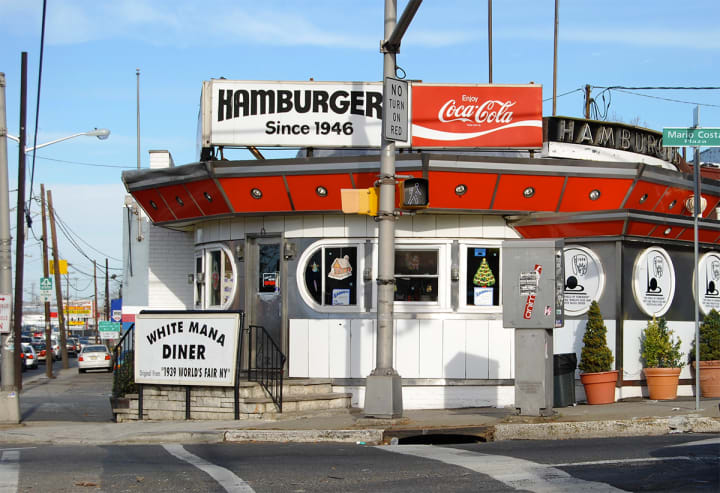 Open 24 hours a day, 365 days a year, this diner in New Jersey is best visited after (or during) a night of drinking. Located near downtown Jersey City, this diner is a historical landmark. White Manna was first introduced in 1939, and the Jersey City location was the 1939 World's Fair building. This diner features sliders that are out of this world and for a price you won't believe. You can't go wrong with a cheeseburger at a little over $1, fries at $1.64 and an amazing milkshake at around $2.50. The original White Mana Diner as they refer to themselves as, also has several breakfast options, even though the burgers are what draws the crowd, selling about 3,000 a week.
Tenafly Classic Diner – Tenafly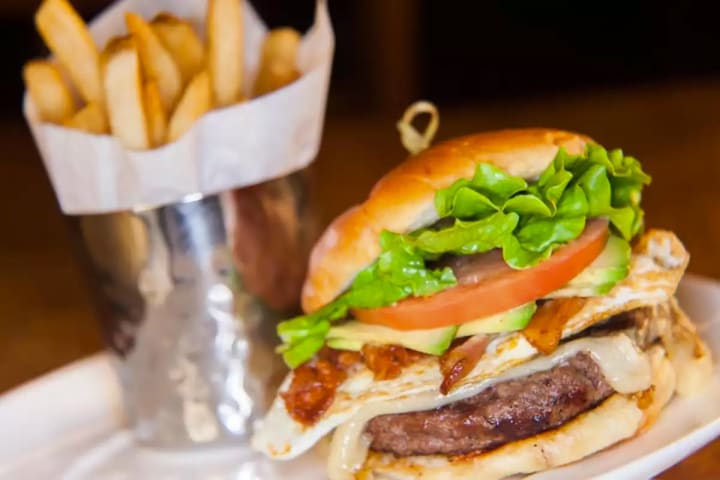 For those looking for a diner in New Jersey that is a bit more health-conscious and delicious at the same time, the Tenafly Classic Diner is the perfect spot. Located in the heart of the quiet suburban town of Tenafly, this vintage yet sophisticated diner has a menu that caters to anyone and everyone. While sticking to the diner classics such as breakfast, burgers, and sandwiches, this restaurant also a wide variety of dishes from around the world. Just to name a few, the Tenafly Classic Diner offers crispy calamari, California fish tacos, and southwestern wild salmon burgers. This diner is also one of the few that offers pizza, a large pasta entree menu, and an extensive seafood selection.
As a diner that caters to everyone in the family's needs, they make an effort to make sure each meal is healthy. From locally sourced produce and grass-fed beef to gluten free options, the Tenafly Classic Diner makes sure that each meal is prepared at the highest quality possible. In addition to their excellent customer service, they also provide fast delivery to many surrounding towns.
White Manna Diner – Hackensack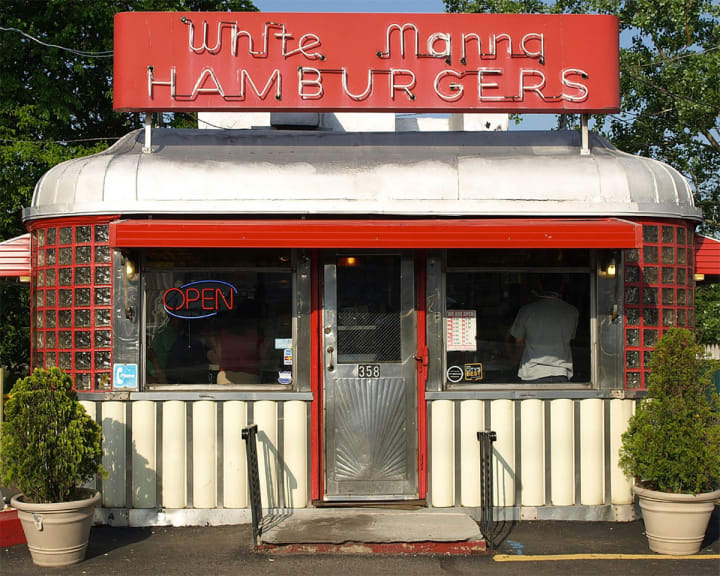 Often referred to as the "fake" White Manna Diner, this diner in New Jersey might be just as good as the original. With a similar menu and the same low prices, this place is perfect for those who don't live near Jersey City. Once you get over the overwhelming smell of cooking onions when you first enter this tiny restaurant, you immediately get the same warm and positive vibe that the original owners had intended for their patrons when White Manna first opened its doors in 1946. The burgers here do taste a bit different, but in my opinion, they're just as delicious as the ones at the Jersey City location. The two restaurants, the original White Mana and White Manna, were featured on an episode of the Food Network's "Food Feuds" to settle a decades-long rivalry.
Jackson Diner – Jackson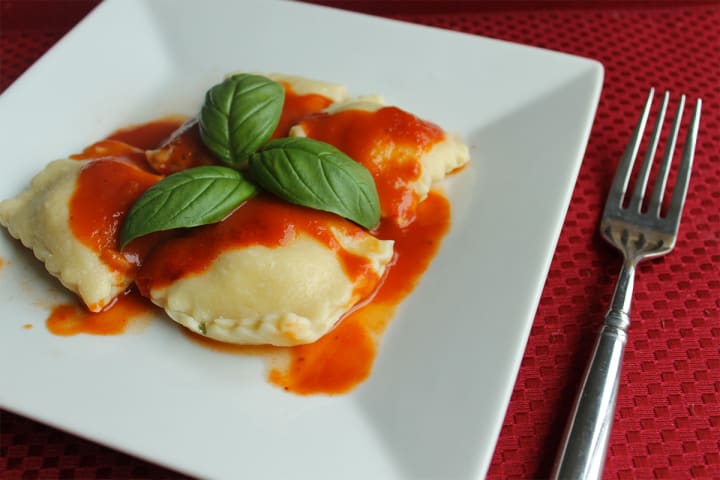 Home of "Gram's Good Old Home Cooking," this diner in New Jersey provides some of the best comfort food around. Located minutes from Six Flags great adventure, this diner is the perfect way to start your day of adventure or to fill your belly after a day of excitement. While this diner is on the small side and can often be crowded due to its prime location, Jackson diner has a reputation for fast and friendly service.
In addition to their exceptional service, their menu offers daily weekday specials, early bird specials, and senior citizen specials. Jackson Diner also brings a unique spin to what "daily special" means. Each day, there are dishes that are featured from different cultures around the world. Monday is German day, with dishes like bratwurst and schnitzel. Tuesday is Italian day, Wednesday is Mexican Day, and Thursday is Greek day.
Tops Diner – Newark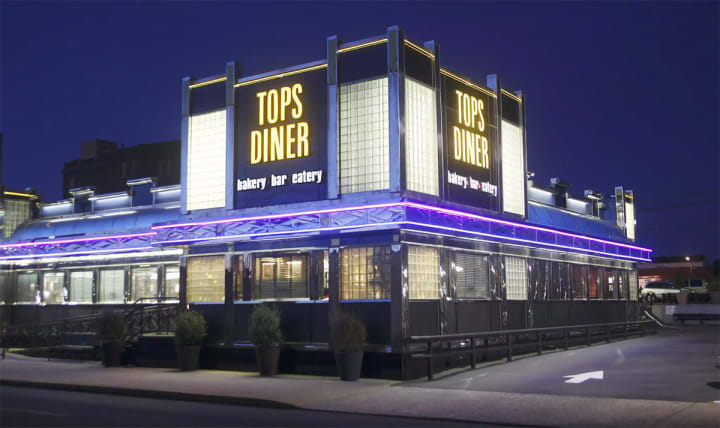 Not only do they have fantastic service here, but the food, ALL of the food, is unbelievable. It's not only delicious, but the presentation of the dish provides a very upscale feel to this incredible establishment. With an extensive menu that features just about any and every dish you can think of, you really can't go wrong at Tops Diner. Tops Diner offers a broad range of desserts, breakfast foods, salads, and entrees. They even have a lengthy cocktail menu which offers signature cocktails and varieties of white and red wine.
The quality of Tops Diner is reflected in how satisfied their clientele is. With 4.5 stars and over 1,200 reviews on Yelp, this restaurant is one of the most famous diners in New Jersey, and justifiably so.
Country Pancake House – Ridgewood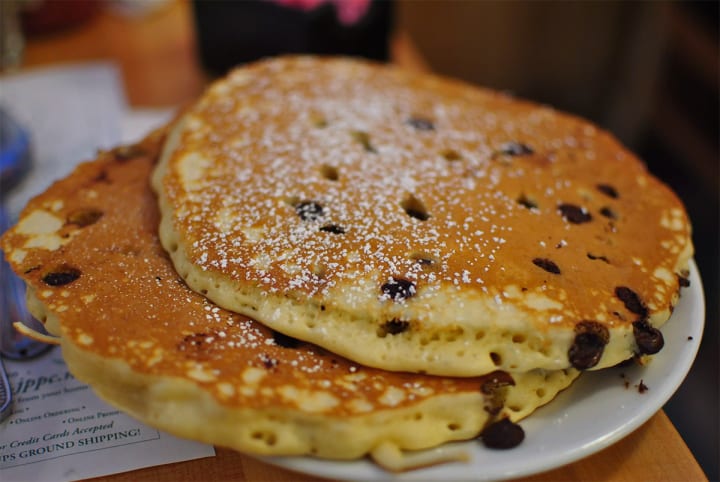 Located in the the quiet village of Ridgewood, this diner in New Jersey is the home of the larger-than-the-plate pancake. Seriously, the pancakes at this diner are not only delicious, but their fluffy goodness cannot be contained to the plate. Open since the late 1960s this family run diner prides itself on providing the best service to families and enjoys many longtime, loyal customers.
Not only do they have over 100 varieties of their larger-than-life pancakes, 20 types of French toast, and over 50 versions of Belgian waffles, but they also serve huge juicy broiled burgers, homemade desserts, and even fresh smoothies. The restaurant is a medium sized, intimate establishment, but on a beautiful summer day, feel free to enjoy your meal in the beautiful park right across the street.
There are many options to choose from when it comes to diners in New Jersey. Each diner caters to a different need and craving but all share that warm New Jersey spirit in which makes this state so great. Whether you're a teen looking for a place to hang out, a tired out party-goer looking for something greasy, an elderly couple going out for breakfast, or a family with children, there's always a diner in New Jersey that you can count on to give you a great meal and a great time.
list
restaurants
travel
About the author
Former Le Cordon Bleu student who traded in classes for a gourmet mac and cheese truck! Honk for gouda!
Reader insights
Be the first to share your insights about this piece.
Add your insights