Best Dessert Cookbooks
Indulge in some sweets any time by having the best dessert cookbooks on hand in your kitchen.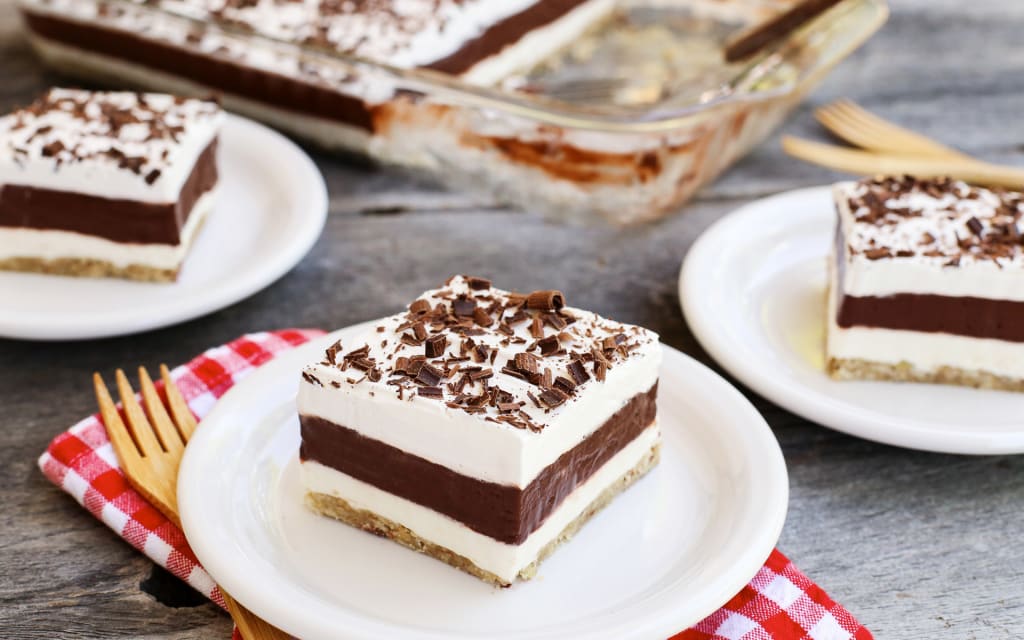 If there's one thing you ought to do right as a host, it's desserts. There is always some holiday right around the corner, so there's never been a better time than now to forget that fad diet you're half-heartedly committing to, buy one of the best-selling dessert cookbooks around, and start baking scrumptious treats for your loved ones (and yourself, of course). To assist you on your quest to baking perfection, we've compiled the very best dessert cookbooks on the virtual shelves today.
Behold, the holy grail of all baking and dessert cookbooks. Mary Berry, the living legend, delivers yet another quintessentially British collection of timeless bakes and treats varying from the simple and classic to the tricky and technical. After working your way through these you'll be straight off to the Great British Bake Off auditions and hanging bunting from your walls.
For those conscious of their waist line, it's time to celebrate for there is a way to have your cake and eat it too (literally). Henrietta Inman's nutritional recipes seek to use superfoods and sugar substitutes to create energy-boosting, wholesome baked goods and desserts. Using nut butters, vegetables, soy milk, and agave might sound alien to traditional bakers, but Clean Cakes proves these ingredients can transform into delicious bakes which suit most dietary requirements without compromising on flavor. What's more, you'll learn the art of presentation, as Inman's creative eye for edible flower embellishments, perfect piping, and fresh fruit patterns will leave you inspired, adding a touch of finesse to your show stopper.
If, like me, you find that there's something almost erotic about looking at beautiful pictures of mouth-watering cakes then this is the one for you. Bread, Cake, Doughnut, Pudding is a sweet-tooth's ultimate cookbook, promising to broaden your experience in the patisserie practice. It's well worth reading alone for the utterly indulgent salted caramel custard doughnuts, but every page reveals something equally inspiring. Mr. Gellatly has proven once again he knows his stuff: drawing on a wealth of culinary experience to deconstruct perfection for his loyal readership.
Parents of kids and teens reading this, Dorie's Cookies is an absolute must buy. Presenting readers with 300 delicious cookie recipes for every occasion, from nutritional lunchbox snacks to alternative Christmas baking, Dorie's Cookies is jam packed with suggestions and tips of perfecting the beloved cookie (speaking of which you really ought to try her Little Rascals, literally jam packed cookie sandwiches with walnuts).
If you're a little more slap-dash in the kitchen, then Eric Lanlard's Home Bake really is the ultimate guide to rustic home baking. The gold-dust found between the pages of this dessert cookbook with fill your home with the delicious scent of fresh and fluffy Victoria Sponges or perhaps something a little more sophisticated like the Hot Ginger Bread Soufflé. Whether you're baking to impress or cooking for loved ones you can't go far wrong with this collection of classics.
Loved by vegans, Amber Rose is the master of baking with natural and unrefined ingredients. Her wholesome bakes in Love, Bake, Nourish demonstrate that there's much to be learnt from reducing the amount of refined white sugar and white flour found in many recipes today. Turning to honey for natural sweetness and alternative gluten products like buckwheat flour and spelt offer more of an intensely rich flavor. After trying out a few of these, you'll start to wonder why we crave gluten-loaded bakes, as the alternative is so unbelievably scrummy.
Unlike the other great cookbooks we've recommended, How to Bake really gets down to the nitty gritty technicality of how to bake pastries, cakes, biscuits and, of course, breads. Hollywood has crafted an easy-to-follow guide to hone your baking prowess, avoiding soggy bottoms and correcting myths surrounding the baking practice. For those who are looking to learn and nurture their skills from scratch this is the cookbook for you.
Gone are the days where chocolate was something you'd scoff down in the first 15 minutes of the TV: It's now an art form, darling, thanks to Pierre Hermé. His most recent collection of recipes offers chocolate-lovers the chance to master simplicity or attempt one of Herme's more daring creations. His natural flair of creating marvels from the humble cocoa bean is what crowns him one of the most recognized chocolatiers and patisserie chefs of our time.
This fantastic combination of cookbook and storybook is as engaging as it is educational. Nurturing a variety of skills in young bakers, Nadiya's Bake Me a Story cleverly entertains children with classic stories and delicious outcomes. While the stories may only suit children up to the age of eleven, the baking skills it will hone at this early stage will last a lifetime. Especially as the cookbook prides itself on scrummy treats which are not loaded with unnecessary fat and sugar, exposing children to healthier cooking styles and slimline alternatives to snack-shop treats.
For many, baking means stodgy, cream-filled cakes or American-styled gluttonous chocolate brownies. However, some of the best kept sweet secrets are found in the vibrant and diverse kitchens of Asia, and at last you can make them at home. Whilst some of the recipes require unusual ingredients that you'd need to purchase from an Asian supermarket or online, you'lll be pleased to hear that most of the ingredients needed the average baker will already own. These exotic recipes infuse spices, flavors, and fruits in traditional ways which are both fun to cook and utterly delicious. Don't be fooled though, these aren't necessarily healthy alternatives to Western-style baked goods, but they certainly are just as finger licking good!
Life is already sweet enough, so why add more sugar? Olivia Wollenberg presents a dessert cookbook full of inspiring recipes which are free from gluten, dairy, and refined sugar. Whether you fancy cookies, tarts, crumbles, or bakes, you're sure to impress guests with these wholesome indulgences. Best of all, you wouldn't realize these delicious treats are without those naughty ingredients, satisfying the sweet tooth and keeping the waste line happy.
About the Creator
Former Le Cordon Bleu student who traded in classes for a gourmet mac and cheese truck! Honk for gouda!
Reader insights
Be the first to share your insights about this piece.
Add your insights