Best Cookie Cookbooks
Want to impress your guests by perfecting your cookie game? You will need to invest in the best cookie cookbooks out right now.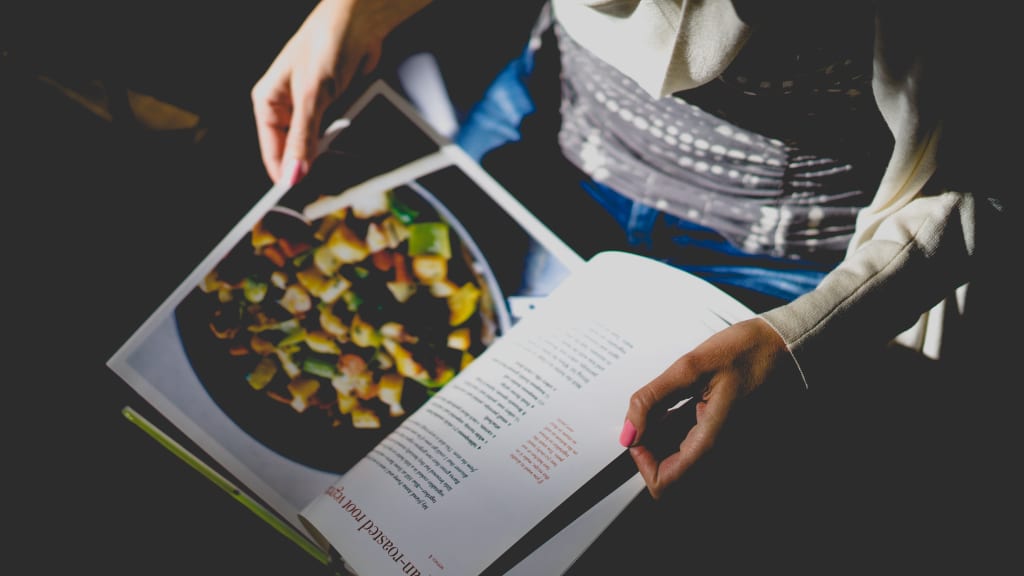 A dessert is the cherry on top. It completes a meal.
Some go as far as saying that there is no meal without dessert.
Take the cookie, for example. (Seriously, take it). It is easy to bake and the batch can be saved for later. There are endless options for ingredients and additions. They are delicious to share (and, not to share). Finally you can be mindful of the number of calories you take in by eating one at a time (though, you probably will lose count).
The best way to impress yourself and your guests is by perfecting the cookie. But you can go above and beyond by making cookies from other cultures and fresh ingredients. This means putting in the time by reading the best dessert cookbooks, from the chefs who know best.
Dorie Greenspan has been referred to as a culinary guru over the years. Her dessert recipes offer nothing but the best. The praise is justified.
Dorie's creative recipes are granted equally creative names. Her "They Might Be Breakfast Cookies" are jam-packed with oats, dried cranberries, dried apples, and raisins. Her "Little Rascals" is made of German jam sandwich cookies with walnuts.
The World Peace Cookie wins the popularity contest. It has 59 million Internet fans!
Follow Dorie Greenspan on Twitter at @doriegreenspan, on Facebook, and on Instagram at doriegreenspan.
Be sure to visit her website for more information.
Stella Parks is an award-winning pastry chef who delivers unbeatable recipes with her take on the American dessert. 'Merica!
Inside this cookbook filled with the best dessert recipes is everything from one-bowl devil's food layer cake to a beautifully crisp cherry pie. More of her desserts include key lime pie and pineapple-upside-down cake. True American classics.
Stella Parks also shows you how to perfect the mint chocolate cookie.
Follow Stella Parks on Twitter at @bravetart, on Facebook, and on Instagram at bravetart.
Be sure to visit her website for more information.
Yotam Ottolenghi, an Israeli-British chef, is treasured in the food world for his elegant and award-winning cookbooks.
"Sweet" is a delectable collection of over 110 recipes for baked goods and desserts. His signature ingredients include fig, rose petal, saffron, orange blossom, star anise, almond, pistachio, and cinnamon.
Unique flavor combinations make "Sweet"by Yotam Ottolenghi one of the best dessert cookbooks on the market. His cookie creations include custard yo-yo sandwich cookies, and simpler treats like chocolate and banana cookies.
Follow Yotam Ottolenghi on Twitter at @ottolenghi, on Facebook, and on Instagram at ottolenghi.
Be sure to visit his website for more information and to purchase products.
Look no further if you want a full collection of the best cookie recipes from experienced and famous chef David Lebovitz.
There is everything from the simple to the complex in "Ready for Dessert." You will learn to make the chocolate chip cookies that won over les Parisiens.
Enjoy his favorite lime-frosted Irish coffee cupcakes. Remember to save room for some authentic Italian dark chocolate gelato on the side.
Follow David Lebovitz on Twitter at @davidlebovitz, on Facebook, and on Instagram at davidlebovitz.
Be sure to visit his website for more information.
"Cookie Love" is your source for the edgier, more modern cookies. And Mindy Segal has serious cookie expertise. She was the winner of the James Beard Award and is the owner of HotChocolate, a restaurant in Chicago.
Her new age tactics include making your own butter, and infusing sugar with lavender or citrus. Her malted milk spritz cookies and peanut butter and jelly thumbprints are so unbelievable, you will need to have a constant supply.
Follow Mindy Segal on Twitter at @ZoeNathanLoeb, on Facebook, and on Instagram at mindysegal.
Be sure to visit her page for more information and to place orders.
Now, the best desserts originally served at the Milk Bar can also find a home in our kitchens. The secret is out.
Momofuku Milk Bar, with locations in New York, Toronto, Washington DC, and Las Vegas, finally shares the recipes for their superior cookies and ice cream. Calling these cookies crave-able is an understatement. The compost cookie pairs heavenly with the cereal milk ice cream.
There is absolutely nothing that compares to the mysterious taste of the bottom of the cereal bowl. Kudos to Christina for teaching us how to replicate it.
Follow Christina Tosi on Twitter at @ChristinaTosi, on Facebook, and on Instagram at christinatosi.
Be sure to visit her website for more information and to purchase products.
"The Last Course" is the bible of dessert cookbooks. It includes 175 easy-to-use recipes and is broken down seasonally by fruits, vegetables, nuts, herbs and flowers, spices, sweet essences, dairy, and chocolate.
The ingredients come together to create a superb last course meal. Sounds like a magical dessert experience, doesn't it?
Gramercy Tavern is a five-star, seasonal fine dining establishment in New York City where A-listers are constantly seen there. It is also the inspiration for this cookbook.
Claudia teaches you how to create her most popular, mouthwatering chocolate brownie cookies. She goes a step further, recommending the best wine pairings with each chapter and each composed dessert.
Follow Claudia Fleming on Twitter at @claudia_fleming.
Everybody will tell you they know how to make the perfect cookie. Low and behold, America's Test Kitchen has perfected the art, featuring recipes for virtually every cookie you can dream of.
Become the best baker in the neighborhood by learning how to master everything from the perfect chocolate chip cookie to butterscotch meringue bars to orange-cardamom twists!
"The Perfect Cookie"is what happens when a band of successful chefs put their talents in writing.
Follow America's Test Kitchen on Twitter at @TestKitchen, on Facebook, and on Instagram at testkitchen.
Be sure to visit their website for more information.
"Payard Cookies"will be your best friend if you're planning on making something other than the classic American cookie. François Payard, a third generation pastry chef living in New York City, shares some of his best French cookie recipes.
Inside, you will find buttery sablés and macaroons, iced cutout cookies, and spice cookies.
This cookbook will finally prove to your friends that you are as cultured as you say you are (unless, of course, you already happen to be in France).
Follow François Payard on Twitter at @francoispayard, on Facebook, and on Instagram at francoispayard.
Be sure to visit his website for more information and to place orders.
Irvin Lin is the creator of the popular blog, Eat the Love. He focuses on techniques and unique flavor combinations.
This dessert cookbook easily takes the cake as one of the best.
Beautiful in its presentation, Irvin Lin's best dessert cookbook teaches its readers to make multi-colored "Neopolitan" layer cake, cinnamon spiral icebox cookies, triple chocolate pie, and many more!
Follow Irvin Lin on Twitter at @eatthelove, on Facebook, and on Instagram at eatthelove.
Be sure to visit his website for more information.
The mouthwatering recipes in "Huckleberry" are actually based on the menu of a bakery and café in Santa Monica. It is run and owned by baker Zoe Nathan and her husband Josh Loeb. This gorgeous book is filled with pictures that you will (almost) want to rip out and hang on your refrigerator door.
Part of the theme in this cookbook is not being afraid to overcook the desserts. Chef Zoe Nathan Loeb wants to remind us that when it comes to certain desserts, that golden extra-crisp color is extra desirable. Of course, the real theme here is rustic cakes, muffins, and biscuits (using a couple of healthy ingredients)!
Follow Zoe Nathan Loeb on Twitter at @ZoeNathanLoeb, on Facebook, and on Instagram at zoenathanloeb.
Be sure to visit her website for more information and to place orders.