Best Apps for Learning How to Cook
So, you're not a kitchen wizard. Don't worry, there's an app for that! This list of the best apps for learning how to cook will help turn you into the next top chef.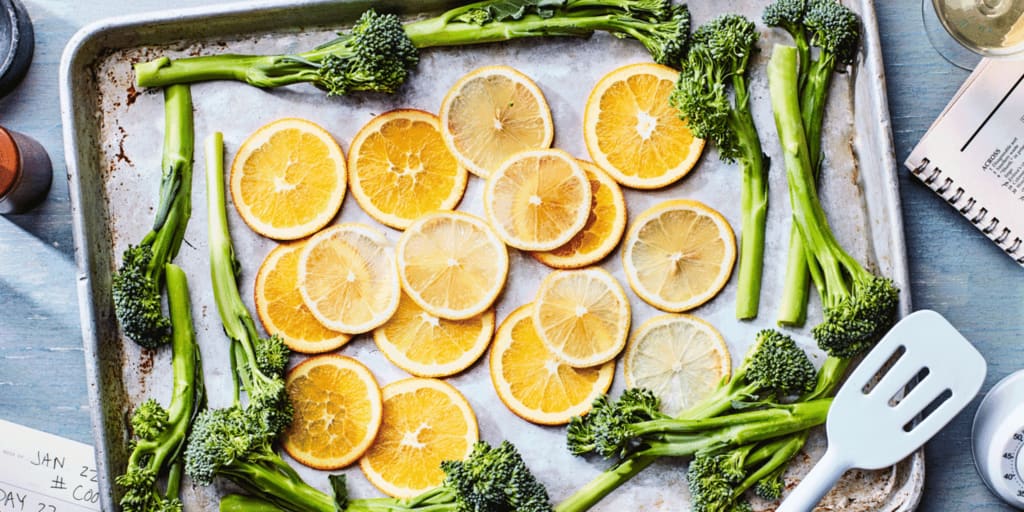 As a former professional food critic, I can tell you that not everyone is born with natural cooking skills. In fact, even the greatest celebrity chefs had to learn how to cook at one point or another—and at times, may have even had their own stumbling blocks.
Most celebrity chefs do have some schooling in the culinary arts, but not all of them do. Though you never need to have a diploma from the Cordon Bleau to be an epic cook, you will need some guidance in order to get your dishes tasting a bit better.
These days, learning how to cook has become easier than ever before thanks to the app market. In fact, downloading any of these apps for learning how to cook delicious meals will most likely improve your cooking game almost instantly.
If you love the show Top Chef, you're in luck. One of the best apps for learning how to cook like a celebrity chef is Top Chef University. This app gives you tips and tricks to make your dishes taste like it was made by the pros—and also offers easy-to-do recipes as well.
Everything from loading up your shopping list to doing kitchen prep is covered in these lessons. Needless to say, it's a favorite among Top Chef fans and culinary arts students alike.
If you're not the type to get into the hype of a cooking class inspired by a reality TV show, we can't blame you. Panna is an app that offers equally detailed cooking lessons, complete with video guides, recipe libraries, and specially tailored cooking classes, too.
Much like Top Chef University, Panna has a lot of celebrity chefs starring in their videos. However, the skills they're teaching are legit, and you get to brag about being able to cook like Mario Batali once you're done.
The video and recipe libraries are massive in this app. Thanks to the sheer size of the app alone, it's one of the best apps for learning to cook almost any kind of cuisine.
This is one of the best apps for learning how to cook put forth by a legit online school—the Escoffier Online International Culinary Academy. (They're the world's first 100 percent online culinary school, just so you know!)
If you're looking for a legitimate step into the world of professional chefdom, then checking out this library is a great way to do it. You'll learn volumes, and you'll find out the meaning behind a lot of terms you may have taken for granted.
Part of learning how to cook is really understanding your ingredients and terms. That's why Food & Cooking Genius is one of the smartest apps for learning how to cook. This app focuses on letting you learn the facts on key ingredients, cooking techniques, and culinary terms—which in turn lets you follow recipes better.
With this app, you also get to see your progress. So, if you've been feeling lazy, it'll help.
If you're more of a hands-on learner who likes the idea of stopping at a restaurant to get a chef to teach you, you might find Bon Appetour to be one of the best apps for learning how to cook.
This is a blend between an event app and a tour guide app that allows you to see all the latest culinary events going on near you. From tastings to cooking classes and everything in between, this is one app that will have you seriously learning about the local foodie scene around you.
Most of us who were big into online recipe libraries in the 90s will know Allrecipes right off the bat—it's one of the largest recipe libraries in the world! The Allrecipes Dinner Spinner app, therefore, is one of the best apps for learning how to cook via easy recipes tailored to your own palate.
This particular app works by selecting dinners you might like, giving you the recipe, and also offering you a shopping list. Saving recipes is a cinch, and being able to browse so many free recipes will definitely prove to be helpful when you're learning how to make your own signature dish.
Considered to be one of the world's best apps for learning how to cook, getting the inside scoop on the food scene, and just getting to see awesome videos involving mouthwatering treats, Epicurious is a must-have for any home chef.
Step-by-step recipes and cool news updates from names you've seen on the Food Network will make this one app that never ceases to teach—even when you think you've mastered the skill!
For most people, the Food Network has become the be-all and end-all of learning how to cook via celebrity chefs—so is it really surprising that the same network released one of the best apps for learning how to cook new things?
Along with offering plenty of free recipes and tutorial videos, Food Network In The Kitchenallows you to get the scoop on your favorite shows, see what your favorite chefs are cooking, and even search for recipes by the show they've been featured on. Yum!
If you already are well-versed in the art of cooking, but struggle with making recipes that are actually good for you, you might want to look at 8Fit Workouts and Meal Planner. This is one of the best apps for learning how to cook healthy recipes that work with your diet goals rather than against them.
Along with getting easy-to-do recipes which offer delicious ways to replace carbs, this app also gives you a total lifestyle makeover. Fitness friends will consider that to be a win, don't you think?
Yes, the original "meal you make" service now has released one of the best apps for learning how to cook. Even if you are not using the actual Blue Apron kits, this app features tons of recipes, advice, and meal planning tips that will make it incredibly useful.
In the app realm, Blue Apron beat Hello Fresh, big time. Once you take a tour of it, you'll understand why.
product review
About the author
Ossiana Tepfenhart is a writer based out of New Jersey. This is her work account. She loves gifts and tips, so if you like something, tip her!
Reader insights
Be the first to share your insights about this piece.
Add your insights