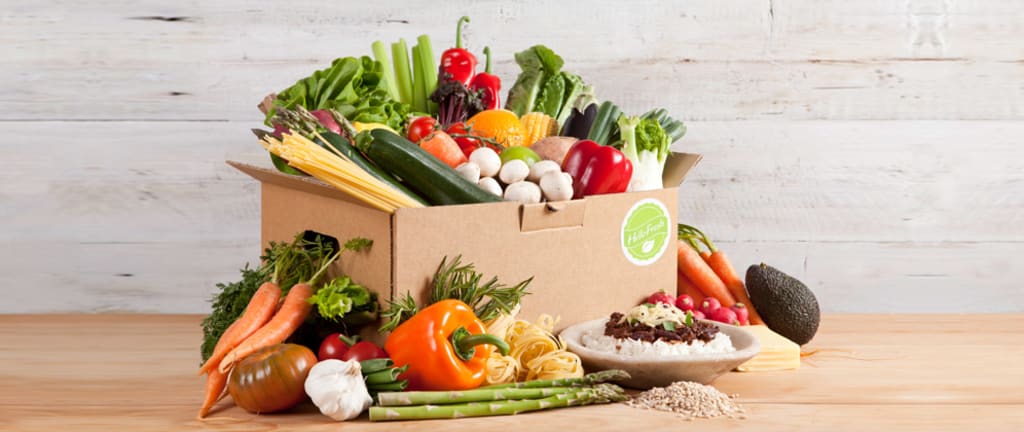 Meal subscription services like Hello Fresh and Blue Apron are taking the home-cooking industry by storm. In today's fast-paced world, the reality of going home to whip up a healthy and tasty meal just isn't attainable. We're working longer hours and don't always want to spend our free time learning new recipes and cooking elaborate meals. That's where meal subscription services come in. Not only do these services save you money, but they save you time.
If you find yourself too tired to make a trip to the grocery store or too starved to look up a recipe online, services like Hello Fresh and Blue Apron will send you everything you need to cook up a delicious and healthy meal. These services eliminate trips to the grocery store, while also helping you improve your culinary skills and practice portion control.
With all the meal subscription services out there, how do you know which one you should choose? While they all follow the same general structure, each service comes with its own individual pros and cons. In this article, we're going to take a look at two of the most popular meal subscription services, Hello Fresh versus Blue Apron, to help you determine which one is best for you.
How Do the Prices Compare?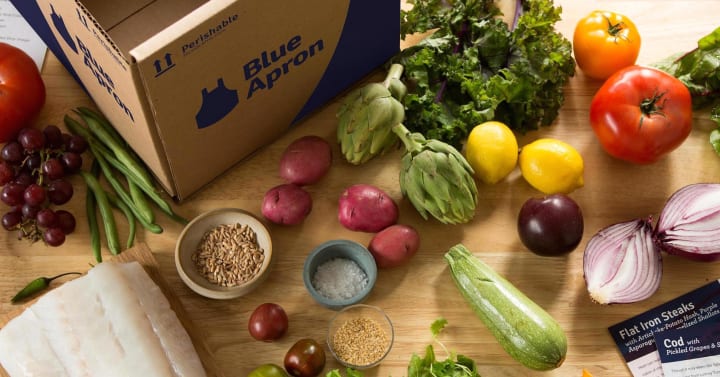 The price is often the first thing that people want to know when deciding on a meal subscription service. This makes sense because nobody wants to buy these services if they cost an outrageous amount of money. Luckily, they don't cost that much. The average price of meal subscriptions like Hello Fresh and Blue Apron is cheaper than eating out but slightly more expensive than going to the grocery store and doing all the work yourself.
That's what you're paying for—the ease and convenience of having fresh and healthy ingredients prepared and sent to your doorstep. It's a win-win situation for everyone. Here's the breakdown of the prices for Hello Fresh vs Blue Apron.
Hello Fresh: This service offers two different plans, a 2-person and a 4-person option. Both plans have the option of delivering up to five times a week. They also offer a solely vegetarian plan for less. The cost of the 2-person plan is $69 a week or $11.50 per meal per person. The 4-person plan is $129 a week and can feed an entire family for $10.75 per person.
Blue Apron: With Blue Apron, you also get the choice of a 2-person or a 4-person subscription plan. Like Hello Fresh, Blue Apron's plans give you three meals a week. The 2-person subscription is going to set you back $59.94 per week or $9.99 a meal. And the 4-person family plan is $139.84 a week or $8.74 or $10.75 per person.
What Kind of Foods Do They Deliver?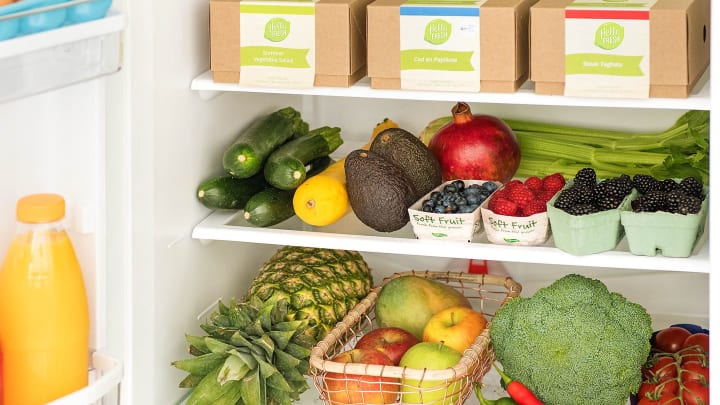 One of the best parts of subscribing to a meal service is getting to try out all the new recipes every week. If you're not the adventurous type or you're just plain lazy, Hello Fresh and Blue Apron give you a great opportunity to experiment with your palate and culinary skills.
Both Hello Fresh and Blue Apron have options for a wide range of picky eaters and those with dietary restrictions like people with food allergies or vegetarians. What these two services have in common is that they let you pick three out of six pre-set meals every week. You also have the option of letting the service automatically pick the meals for you based on the default settings and your previous preferences.
Hello Fresh has the upper hand in the choice of foods since it offers a fully vegetarian option for a lower price. As a perk, it has also partnered with celebrity chef Jamie Oliver who throws one of his recipes into the mix every week.
The only negative thing that both Hello Fresh and Blue Apron have in common is that not all of the meal combinations are available. Whether this has to do with ingredient availability or shipping logistics, we're not sure. Just keep in mind that you may have your eye on three specific choices, but may not be able to get all the options you want together. Nevertheless, every week these meal services present new and exciting options taken from recipes around the world. Here are some examples of meals you can expect with each service.
Hello Fresh:
• Roasted Hake with potatoes, spinach, and lemon-mayo dipping sauce
• Tuscan meatballs served over spaghetti
• Mediterranean Vegetable Tostadas
Blue Apron:
• Center-cut pork chops with beet, heirloom carrot, and hazelnut salad
• Crispy chicken thighs with kumquat relish and freekeh salad
• Butternut squash and kale minestrone
The Difficulty Levels of the Recipes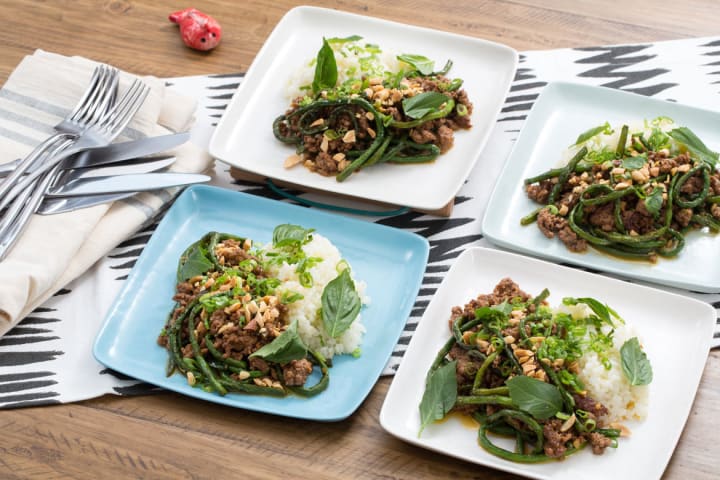 Another important aspect to consider when looking at Hello Fresh vs Blue Apron meal subscription services is how difficult the recipes are to master. If your culinary skills are not up to par with a master chef, you may be having some anxieties about putting together a decent meal out of raw ingredients.
Not to worry, because both Hello Fresh and Blue Apron come with easy-to-read recipe cards detailing the directions and pre-packaged ingredients to streamline the entire process. Below we're going to take a look at the ease of both services and how difficult it is to follow the recipes provided.
Hello Fresh: This service has the simplest recipes. If you're looking for a no-fuss way to make a delicious meal, Hello Fresh has what you need. Each recipe card comes equipped with the level of difficulty, the cooking time, what tools you'll need, and a list of any allergens present. The only downside to Hello Fresh is that because of the meals' simplicity, they may be lacking in complex flavors and a cool presentation compared to other meal subscription services.
Blue Apron: If you're looking to truly up your culinary skills, Blue Apron is just the service for you. You may be intimated at first by their fancy sounding recipe names and the long list of instructions, but with the easy-to-read recipe card and helpful pictures to follow along even the most novice of chefs can manage. There's even a link on each recipe card to an online tips page where you can find how-to videos for each specific recipe from Blue Apron chefs themselves.

Bottom Line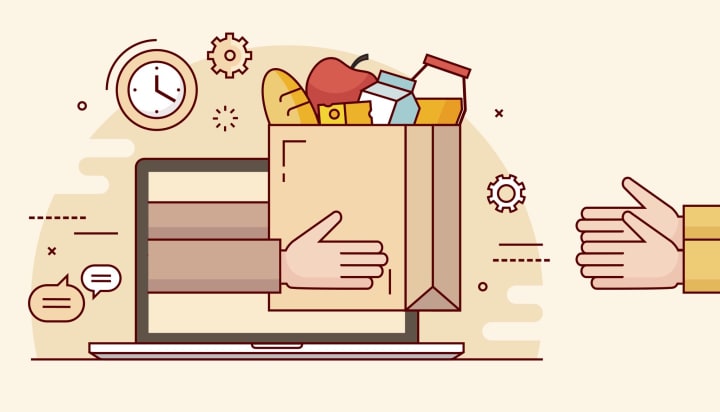 Meal subscription services are gaining in popularity and it's easy to see why. With their gourmet recipes that come in pre-portioned packages and easy to follow instructions, it's simple to cook easy and healthy meals right in your own kitchen. When it comes to Hello Fresh and Blue Apron, each service has its own perks and benefits. Whichever you choose, remember that having fresh and healthy meals delivered right to your doorstep can save you time and money.
Reader insights
Be the first to share your insights about this piece.
Add your insights