Banana Pancakes
The Healthiest Pick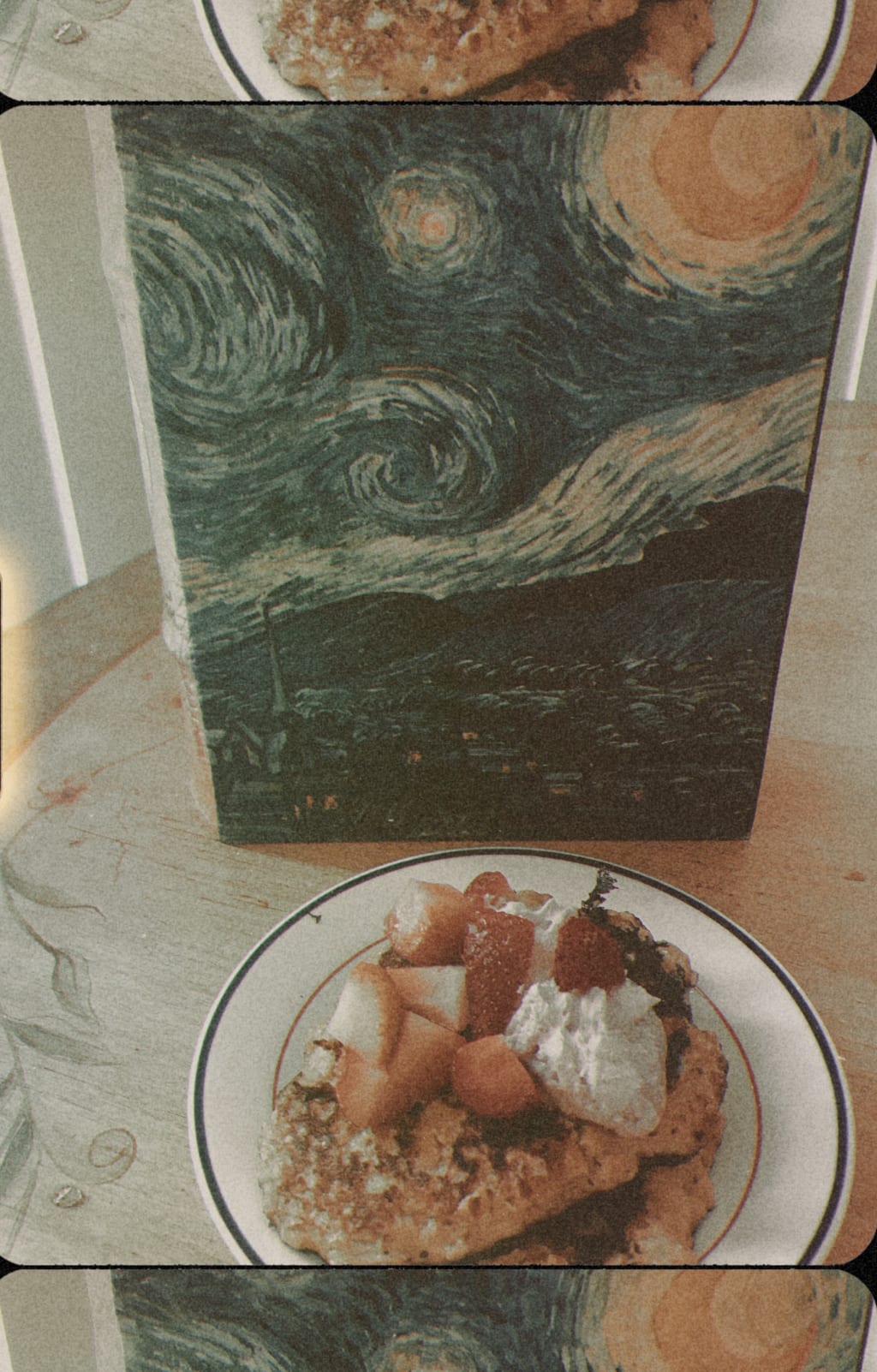 Strawberry Banana Pancakes
With TikTok becoming more and more popular especially during covid and the increased usage of technology and ways society has kept themselves busy there's an endless amount in things people TikTok. Favorite comedic lines and songs, and dance moves. There is a lot of things that could be chosen from. As basic as it probably sounds, I pick pancakes. Simple healthy easy to cook pancakes. Perfect fit for anyone who likes experimenting in the kitchen and trying new things even on a budget.
Some of you are thinking, so? Banana pancakes? But why. This is what I think about the best TikTok I have ever seen. Surprisingly enough I use this recipe I stumbled upon on TikTok every time I make pancakes. At the age of 25 I probably wont ever eat a regular pancake again. Here is why, because this recipie is simple, delicious, nutritious, and you don't even need maple syrup! Especially not the fake cheap stuff that is not a healthy breakfast fuel regardless of how good that it tastes.
I played around with the recipe until I found what was best for my taste and preferences. Personally I leave out the chocolate chips because it is sweet enough without for me. This is the best TikTok I have ever seen. Yes there's the funny ones, the classic ones, and the ones with talent, but this one is my pick. It not only sounds good, looks good, but it tastes good.
Not everyone is a picky eater, and they do not mind the bleached enriched white flour that is used for the ingredients of most pancake recipes. Wether they're made from scratch or you just add water. There is no better pancake than the banana way. Processed foods are bad for our bodies, unnaturally bleached flour does not digest the same and even with the added nutritional value they put in pancake mixes, they still do not do your body justice like this TikTok recipe I found for pancakes made from scratch.
With an endless selection of videos on TikTok from funny simplicity to talented sophistication, there is a lot that is viral on TikTok these days. Funny TikToks are priceless do not get me wrong. Taking good care of our health is also. Especially when it is breakfast. The most important meal of the day requires more than typical normal pancakes. Because the better fuel we give our body the better we are starting of our day. This recipe is a great way of doing just that.
Being it the fact that breakfast is the most important meal of the day, best as well make it healthy simple and cost efficient. Pancakes are always a classic favorite breakfast, but people do not always realize that their also not usually the healthiest. That is why I love this Tiktok! No fake maple syrup needed for these tasty cakes. Plus you can play around with the recipe and see what works best for you. Especially if you have gluten allgeries or are a health freak. Also if you have a kosher or organic diet this would be great for you and your taste buds.
The recipe is yes, as simple as it sounds. I would give credit of the person who put this up on TikTok but unfortunately the only thing I recall is the recipie, not the name.
How is it done? Well first here is what you need for a batch of four:
a fork and whisk
a small/medium bowl for mashing 3 bananas (or more depending on how many you are making)
2 medium sized eggs uncooked
1 tsp vanilla extract
1/2 cup oats
4 sliced strawberries (This I added myself)
A touch of cinnamon
optional: Chocolate chips, confectioners sugar, and REAL maple syrup depending on your preference of sweetness.
Redi Whipped Cream, or Cool Whip
chopped nuts for garnishing (optional)
Mash the bananas and whisk them with the eggs, vanilla extract, cinnamon, some oats, and what ever seems fitting for your appetite that day.
Add a little olive oil or coconut oil in the pan (or whatever your cooking oil preference is)
Use 1/2 cup of mixture and add to pan on medium heat, and, flip once golden brown, repeat for the other side. Be careful you do not under or over cook. Because they do not have the same consistency of regular boxed pancakes they sometimes fall apart, and can take a few tries before you get them right.
Add confectioners sugars and sliced strawberries on top with some whipped cream and ENJOY.
Share this recipe with friends and family and tada you have a wonderful healthy breakfast for all. Thank you TikTok!