Baked Grouper in a Snap
A Delicacy You can Make at Home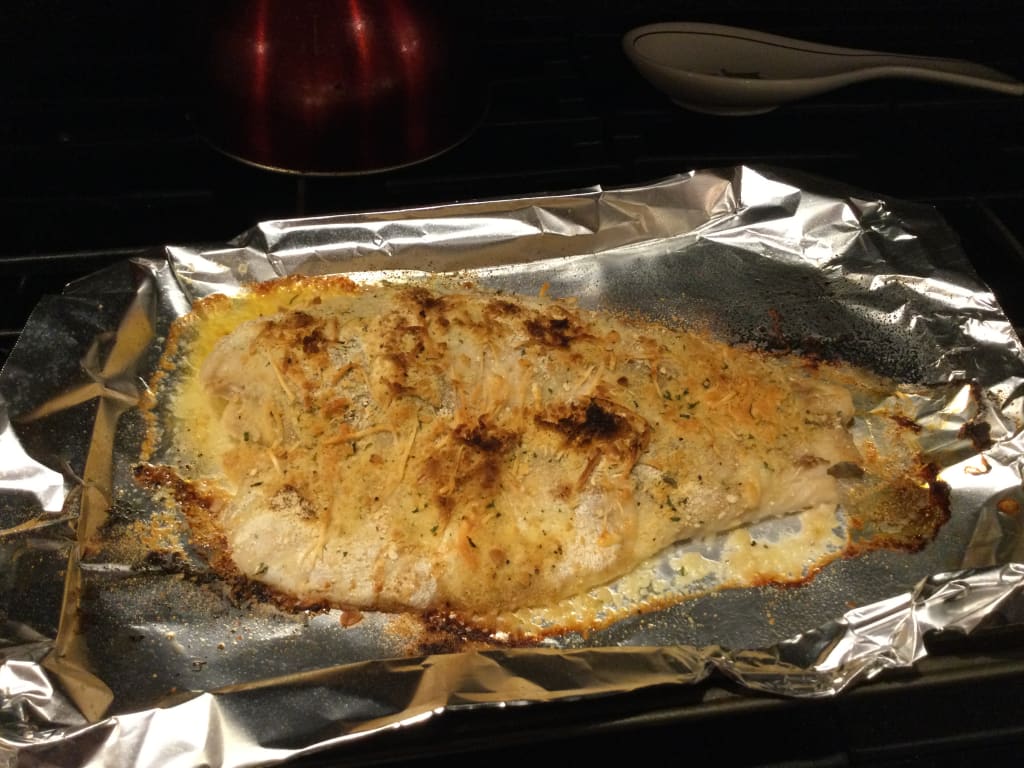 Can put in baking dish on on aluminum foil with oil spray
Easy to Make Baked Grouper
Whenever I go to a restaurant specializing in seafood, I love trying new ways of eating my favorite fist. Two of my favorites are salmon and grouper. I have been cooking salmon at home for a long time without hesitancy. Recently, I got the nerve to actually cook grouper, sometimes referred to as the Poor Man's Lobster, (my favorite fish) at home.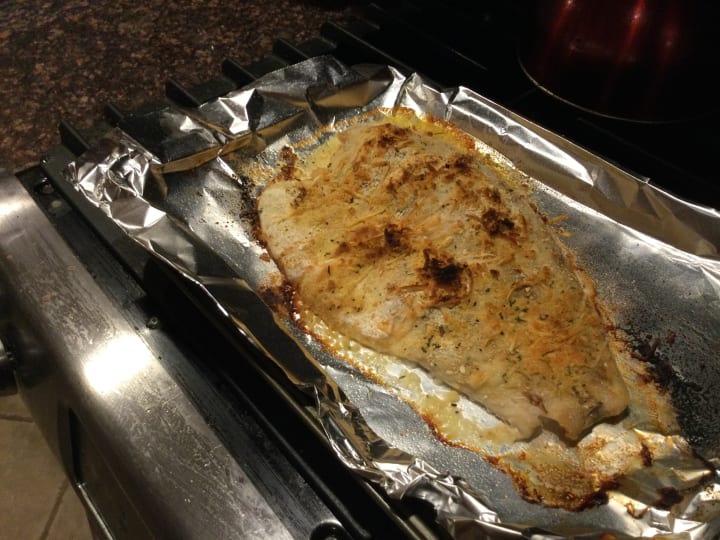 Now I have made grouper on two different occasions, both a little different and both just exquisite. These grouper recipes will take less that 30 minutes to cook.
Grouper Parmesan
Here is a list of ingredients you will need:
. 2 lbs. of grouper fillets
. ½ cups of parmesan cheese
. 1 teaspoon lemon juice (fresh squeezed is preferred)
. 1 teaspoon onion powder
. ¼ teaspoon ground black pepper
. ½ teaspoon salt (can be left out)
. ½ teaspoon paprika
. some fresh chopped parsley
. 1 cup sour cream
. a dash of hot sauce if you like
Preheat oven to 350 while preparing fish. Rinse grouper and pat dry with a paper towel. Place them in a greased baking dish or sheet. Sprinkle on both sides with salt and pepper.
Combine sour cream, parmesan cheese, onion powder, lemon juice and Hot sauce if you choose in a small bowl and mix together. Once mixed nicely, cover each fillet with this sour cream mixture covering the entire top of the fish. Sprinkle paprika evenly on top.
Bake for 15-20 minutes for fillets that are 1 inch thick. For thicker fillets take a little more time but not more than 25 minutes.
Baked Grouper in Parchment Paper
Here is a list of ingredients you will need:
.2 lbs. of grouper fillets
. 1 lemon
. 2 tablespoons butter
. salt and pepper
. 1 teaspoon garlic powder
Clean fillets and pat dry with a towel. Lay out a piece of parchment paper on a baking sheet. Place fillets on top and slice the butter and spread out the pats of butter on top of fish. Add some garlic powder and salt and pepper to taste. Wrap nicely in parchment paper.
Bake at 350 for about 30 minutes.
To the parchment paper grouper recipe, feel free to top with some seasoned bread crumbs or paprika for added flavor. When removing from oven, paper will be hot and there will be excess juice inside. Unwrap carefully before putting on a serving dish with sliced lemon (and parsley if you like) garnishing the top.
Other Spices You Can Add to Grouper:
I always try using different spices when cooking fish so feel free to add seafood seasoning, dill and even lemon pepper spice.
What Should I Serve With Grouper:
I usually like to serve grouper with either rice or baked sweet potato. In addition, I make a vegetable side dish. I prefer zucchini or spinach, both sauteed in garlic and oil.
I have made chopped zucchini sauteed in avocado oil and garlic. You should cut the zucchini into small circles. Using avocado oil adds a sweetness and different taste to the squash. The zucchini can be served right over rice (I love yellow rice) or on the side of a sweet potato with garlic butter. Oh, just talking about this makes me hungry and ready to cook.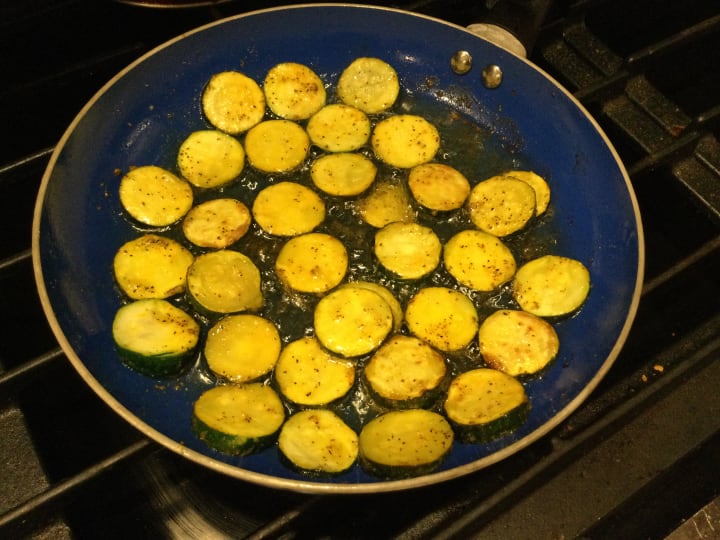 I hope that you enjoy your dinner! Keep experimenting with your fish dinners. Have faith in yourself – once you try you will always come up with different variations.
If you enjoyed this article, please share it on your social media and send it to someone you think will like it too. Take a look at my blog, Just Me and my other Vocal stories.
Thanks for reading.
recipe
About the author
I am an elementary educator and freelance writer. I enjoy writing about education, health and fitness and every day life issues. You can find my writing at egallagher.contently.com and my blog, Just Me, https://egallagher713.wordpress.com
Reader insights
Be the first to share your insights about this piece.
Add your insights