Veal Your Way
A Delicious Dinner Experience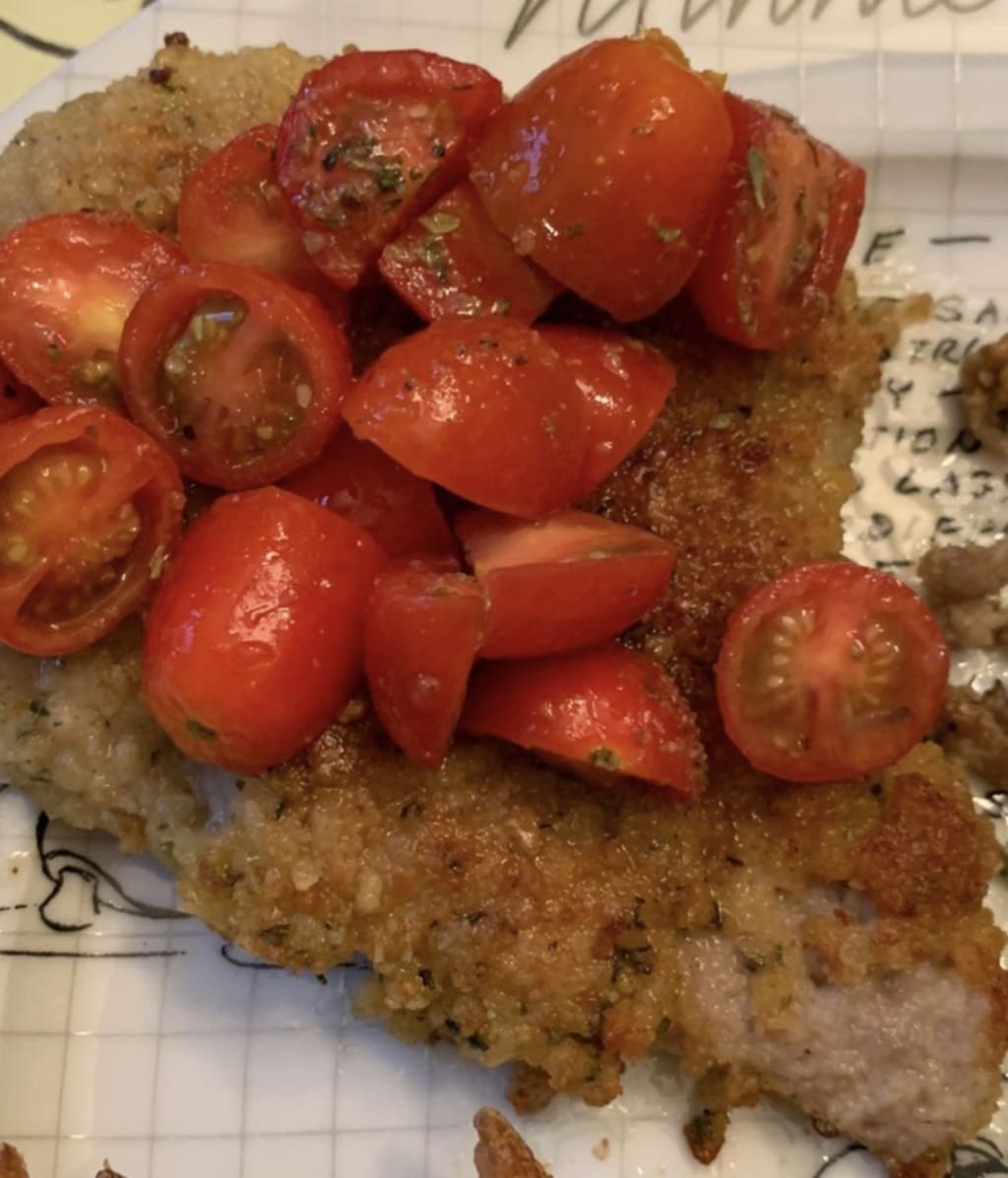 Veal Milanese with bruschetta salad
Veal is my favorite meat dish and unfortunately because of the price I don't cook it very often. In fact, it is one of my go to meals when I go out to eat. I will always try a new dish and sometimes if I don't make it with veal at home, I will use chicken. But it's just not the same as a piece of tender veal. Besides a veal chop grilled, I have made Veal Parmigiana and Veal Milanese at home.
As a big fan of making cutlets, I will let you in on a secret to make the perfect cutlet. There is nothing more frustrating than frying up a cutlet (or baking/air fryer) and having all the bread crumbs falling off. I am one of those people that loves a completely "coated" cutlet. What I started doing that has been so worth it to making the perfect cutlet, is putting egg and bread crumbs on cutlets as if you were ready to cook, but instead keep them coated in refrigerator for at least an hour. Then when you go to fry them, they will not lose a crumb. Voila!
Here are some ways I have made veal at home:
1. Veal Cutlet Parmigiana
While preparing cutlets ahead of time, I will make a flavorful tomato sauce with garlic, basil, parmesan cheese and a touch of red wine. While that is cooking, I fry up my pre-made cutlets from the fridge.
After cutlets are done, I put some sauce in a baking dish and then line up my cutlets. On top I sprinkle generously some mozzarella and more parmesan cheese. Since cutlets are cooked=, bake at 350 for about 20-30 minutes until cheese is melted. Cutlets are cooked already so timing for baking should be based on whether or not you like them browned or just melted.
Serve with a side of pasta and a salad for a perfect "restaurant" meal at home.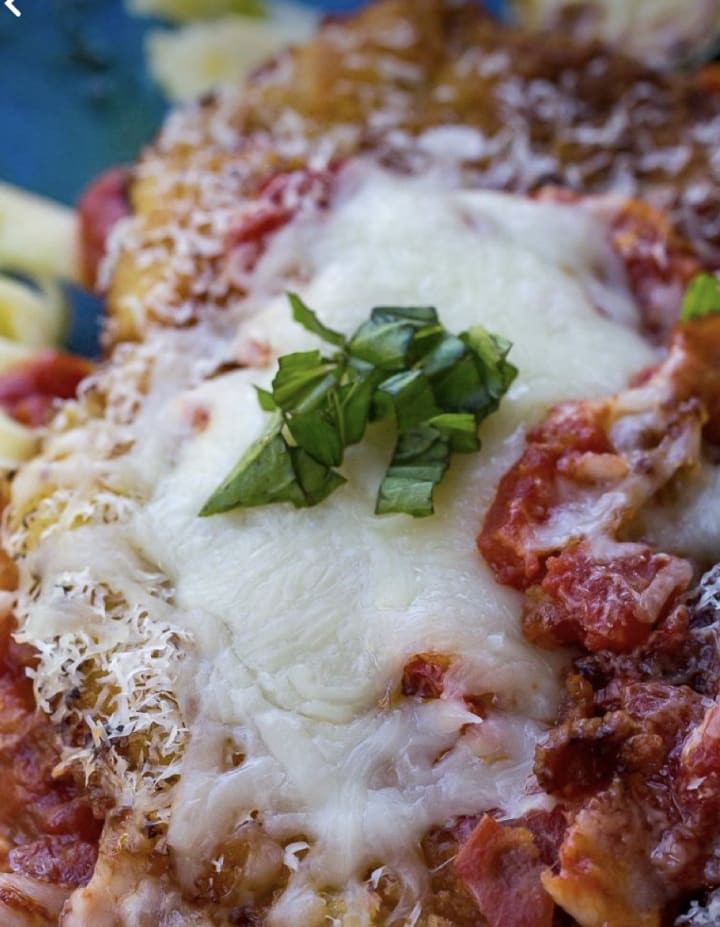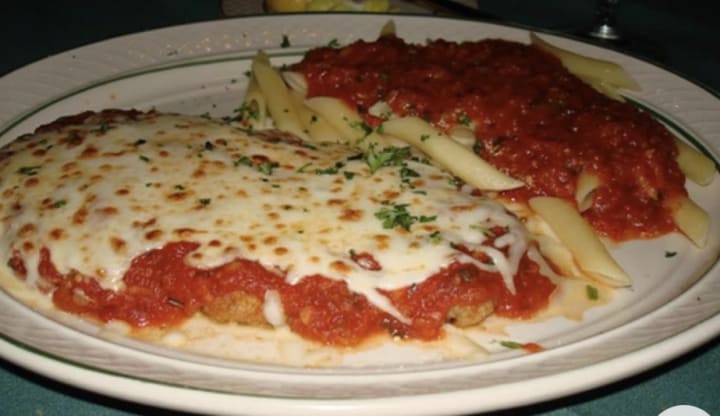 2. Veal Milanese
When making Veal Milanese, I take extra time to pound the veal before I prepare the cutlets with egg and bread crumbs for the refrigerator. Pounding them makes them as thin as possible so that you get the essence a Milanese which you will top with a bruschetta type salad. I usually prepare the salad ahead of time and keep in fridge as well. An hour is a good amount of time for the cutlets to set.
For veal Milanese, the actual bread crumbs make the dish so I add to my Italian seasoned breadcrumbs. I add some garlic powder, fresh parsley, Italian seasoning and parmesan cheese. Mix bread crumbs up before preparing cutlets to set.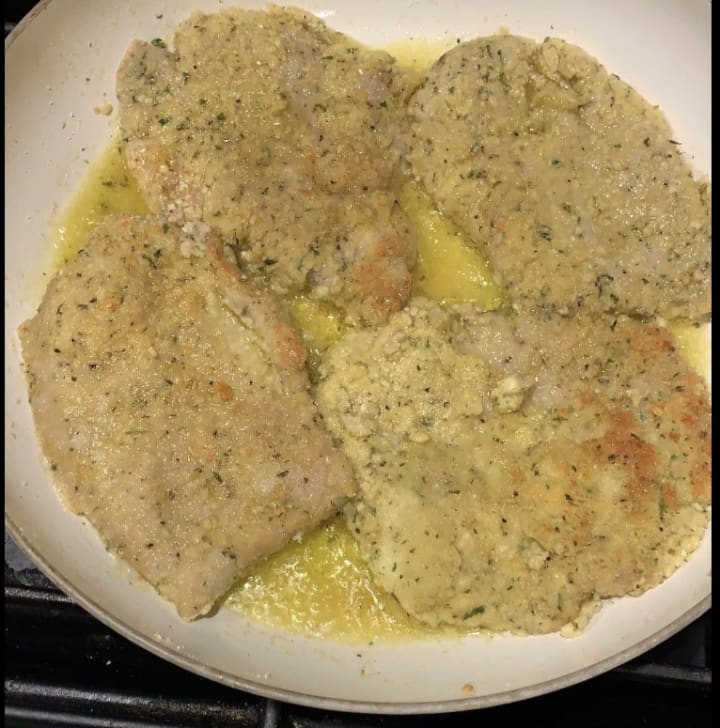 After prepping cutlets, I prepare the mixture for my topping. Sometimes (depending on what is at hand) I will only use tomatoes. If so chop them into small pieces (sometimes I use grape tomatoes and cut in four) and mix together with olive oil, balsamic vinegar, garlic powder, Italian seasoning and chopped onions if you like. Many people enjoy this mixture with some arugula which should also be chopped finely. Prepare and put in fridge with prepared cutlets for at least an hour.
When frying cutlets (or baking) be sure to brown on each side thoroughly as this will be the cooking of the Milanese before it is served with your salad topping. Turn frequently and ensure that both sides look browned and crispy if you like. As they are done, place on a plate with paper towels so that excess oil can come off. When they are drained you are ready to serve.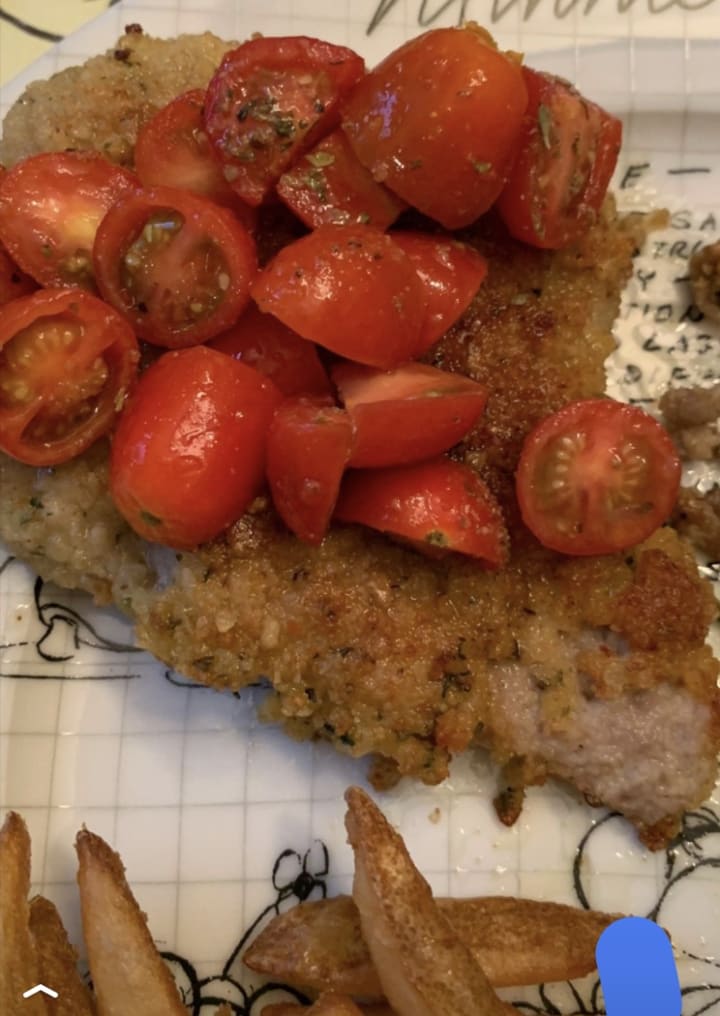 You can keep tomato mixture on side or you can dress it for each person eating. Veal Milanese can be so tempting to eat and a lot lighter than a parmigiana or marsala. It's a good change, especially when cooking veal at home is such a big treat. Serve with potatoes and spinach for perfect, healthy home-cooked restaurant experience.
Enjoy!
If you liked this article please share on social media and send it to a friend who may like it too! Please check out my blog, Just Me, at https://egallagher713.wordpress.com.
About the Creator
I am an elementary educator and freelance writer. I enjoy writing about education, health and fitness and every day life issues. You can find my writing at egallagher.contently.com and my blog, Just Me, https://egallagher713.wordpress.com
Reader insights
Be the first to share your insights about this piece.
Add your insights