America's Best Milkshakes And Where to Find Them
What's better than a cool, creamy ice cream milkshake treat? If you're reading this list, then, probably not much!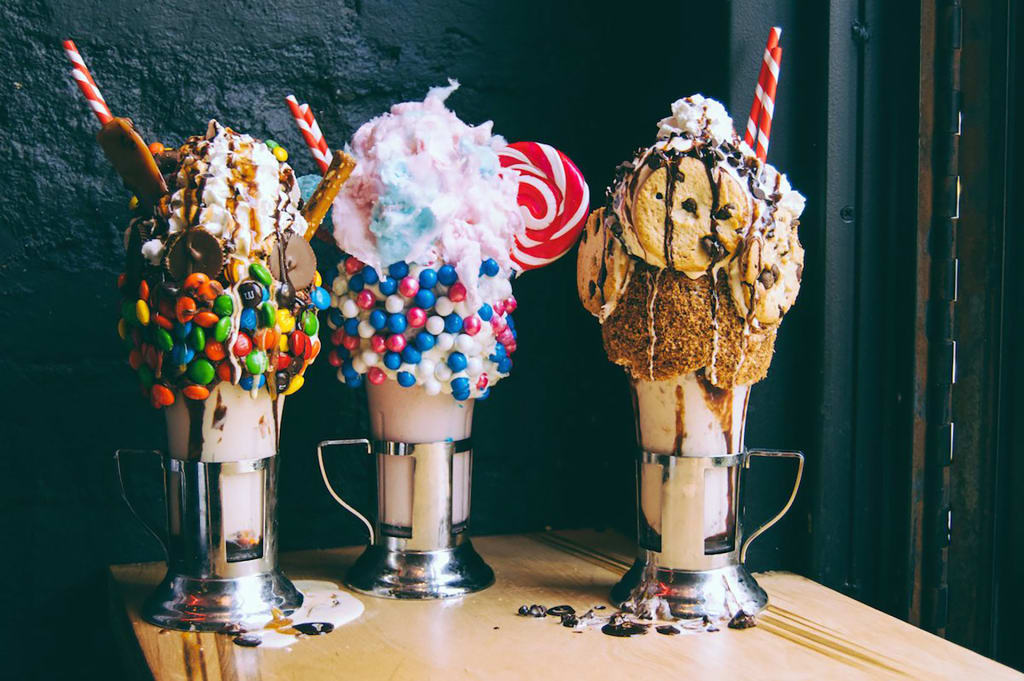 America's best milkshakes—what's better than a cool, creamy ice cream milkshake treat on a hot summer day? Or in a nice cozy restaurant on a cold day, for that matter? Well, if you're reading this list, then, probably not much! Read on to discover some of the best spots to enjoy America's best milkshakes. Don't forget the cherry on top!
Hamburg Inn No. 2, Iowa City, IA
A true slice of mid-century America, this small diner in Iowa City, IA, boasts a delicious and unique take on the classic American milkshake: the pie shake. It's a twist on the traditional ice cream treat because it uses their rich, creamy soft serve ice cream, milk, and a slice of pie. Try it with a slice of pecan bourbon or blackberry. What's more, Hamburg Inn No. 2 has been in business since the early 1930s. So don't deny yourself the pleasure of a delicious treat from one of America's favorite milkshake spots!
Cheesy Jane's, San Antonio, TX
Another Southern spot, the very first Cheesy Jane's is located in the Broadway Corridor of San Antonio, TX. This city-wide mini-chain of fast food restaurants gained popularity as soon as it opened. And with it, their milkshakes. Offering classic flavors like chocolate and vanilla, they also have a near-cult following of their more unique milkshake flavors, featuring choices like M&M, chocolate cherry, and nutter butter. Delicious on a hot summer day. So take the time to indulge in a little flavor fun with a trip in to Cheesy Jane's. It's no wonder this is one of America's best milkshakes.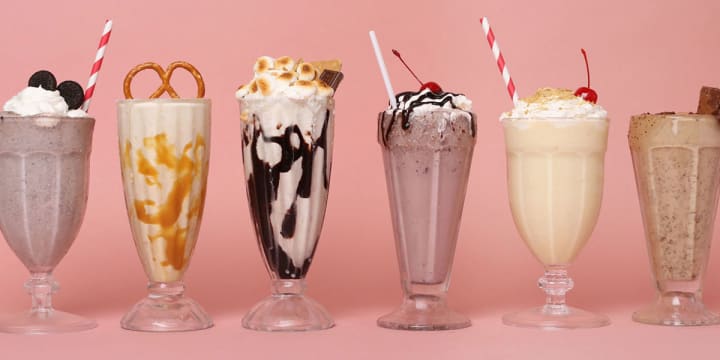 Benny's Bakery and Ice Cream Shoppe, Fair Lawn, NJ
Out on the East Coast, this ice cream shop is a favorite in Fair Lawn. These classic treats are served with a smile, and range in flavors from birthday cake explosion to holi cannoli or chocolate covered strawberry. These milkshakes are extra-good if you dip in a crispy, hot crinkle-fry. The taste combination just might take you by surprise—surprisingly delicious.
Springer's Homemade Ice Cream, Stone Harbor, NJ
This shop is well-known as a Jersey Shore vacationer destination, but what really puts it on the map is its famous visitor, Taylor Swift, who would come here with her parents during her childhood summers. They serve over 50 flavors and are happy to whip up a milkshake for you in any flavor of your choice: from maple walnut to prohibition tradition.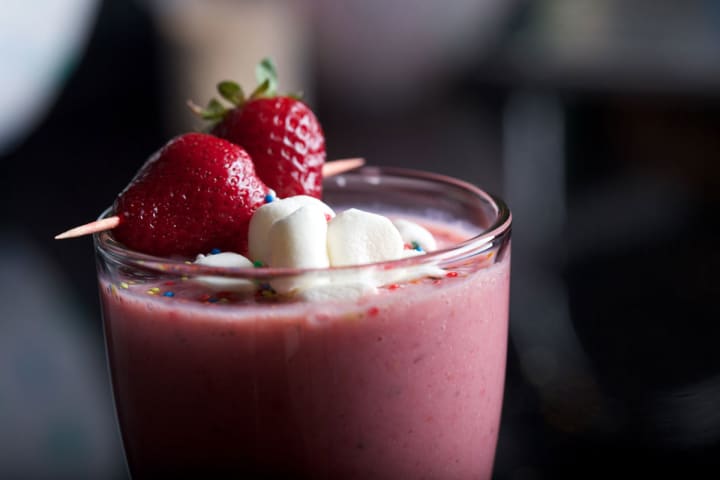 Babcock Hall, Madison, WI
On a college campus in the Midwest is the site of another of America's best milkshakes, Babock Hall, on the college campus of the University of Wisconsin-Madison. If the long lines of customers every summer is any indication, this place is a very well-known milkshake haven. Rich, creamy, and delicious, these milkshakes are made with local Wisconsin milk, which is probably part of the allure of the delicious, rich ice cream that goes into every milkshake served here. And what a variety. You can choose from everything from caramel apple truffle to Blue Moon. And if you're a UW Badgers fan, you can even order badger blast (a mixture of chocolate ice cream, fudge, and dark chocolate flakes.)
Black Tap Craft Burgers & Beer, New York, NY
This burger and beer place serves some of America's best milkshakes, too. Its vast array of milkshakes might leave your wallet a little lighter but your taste buds will definitely be satisfied! They have two types—regular-priced ones include flavors like black cherry and Nutella. And their $15 flavors will leave every ice-cream and milkshake lover giddy with delight. From the chocolate-inspired Brooklyn blackout to the sour-candy laced sour power, they've thought of everything. And why not grab a burger and fries while you're at it? Better yet, come back tomorrow and try a new flavor. That's the best way to enjoy a milkshake—one glass at a time.
Holey Cream, New York, NY
According to locals, Holey Cream is a great place for a milkshake! It takes fresh-made donuts and fills them with your favorite flavor of ice cream. Try their midnight cookies and cream or their salted caramel. They have 46 ice cream flavors to choose from, but the perennial favorite for their milkshakes is the classic chocolate or vanilla option. You may just find your next favorite milkshake!
GD Bro Burger, Santa Ana, CA
Hand-churned ice cream creates the foundation of deliciousness that comes with every milkshake served at GD Bro Burger. This small and growing burger place got its start in 2013. But don't let its newness fool you. Their milkshakes are some of the best (if not the largest) in the nation. They have a red velvet cake shake that defies description—you just have to try it. Though they only have two milkshake flavors (the other of which is crème brule) they're more than worth it. So don't delay, head over to GD Bro Burger today!