A Vegan Adventure In Oxford
A day out in Oxford on the hunt for some vegan treats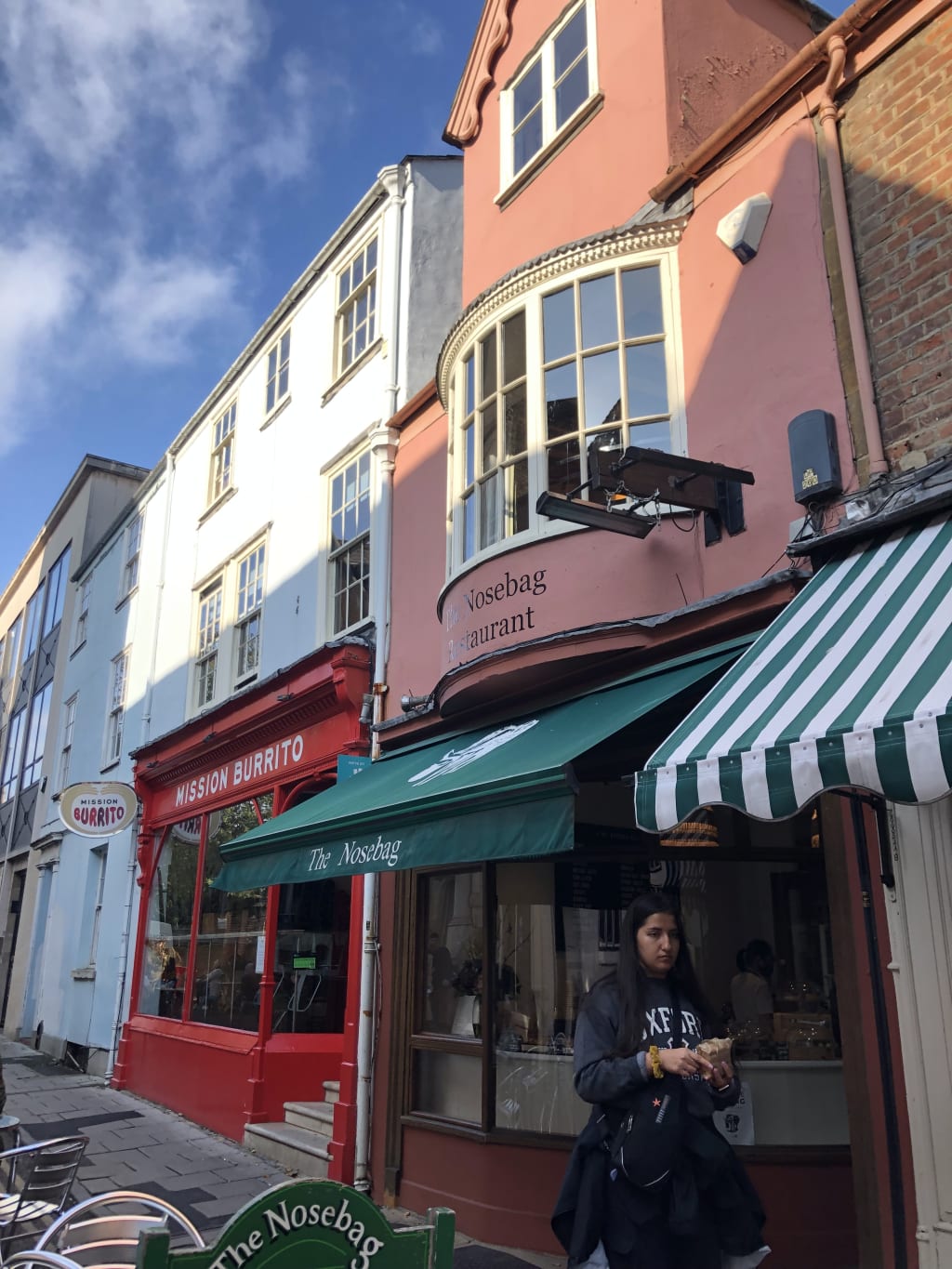 I had a day off work and I decided to take the train to Oxford. It's lovely living near such an historic and beautiful city. Oxford is famous for its prosperous universities, gorgeous architecture, wonderful shopping districts and restaurants. It is also a pilgrimage for entertainment. Many famous films had scenes filmed in this wonderful city such as Harry Potter and Saving Private Ryan. It is also once the home many beloved figures like Inspector Morse, T.S Elliot, Emma Watson, Hugh Laurie and many more.
With it's great universities, museums, theatres and the expanded Westgate Shopping Centre, it is the ideal place for a trip for any kind of occasion, including a little vegan adventure. Another reason I wanted to do this is because I heard that Wagamama's menu is now 50% plant based. I thought this would be the perfect place for lunch. It's on the same road as one of the entrances to the Oxford Covered Market, so I planned to have a look there later.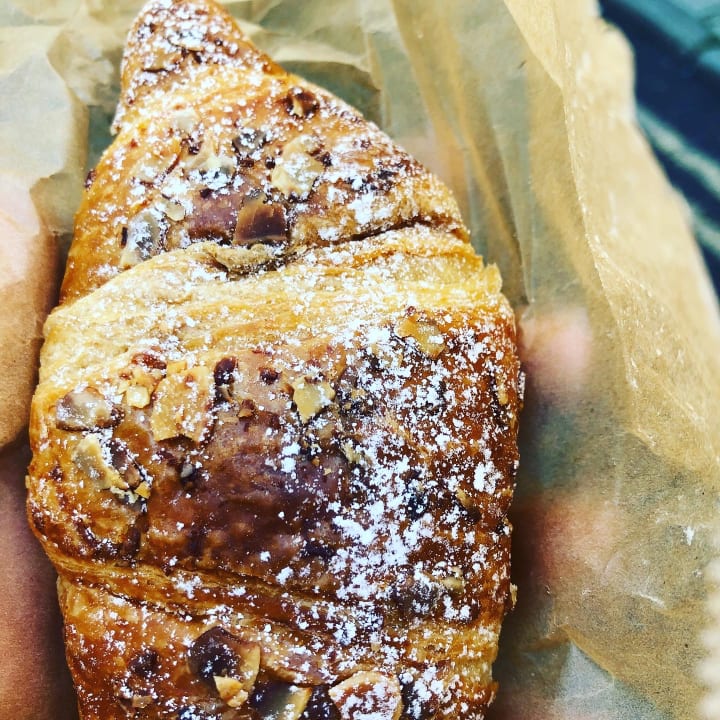 Breakfast: Vegan Almond Crossiant
I arrived early in the morning and I didn't have breakfast, so I decided to have a look around and see if I could get something from a bakery. It was here where I came across Nosebag Restaurant and had my eyes set on the vegan almond croissants. It was here where I almost picked up a bar of vegan chocolate that I bought for a friend for Christmas. It came to around five pounds for both items, with the chocolate bar costing the most.
Drink: Matcha Latte with soy milk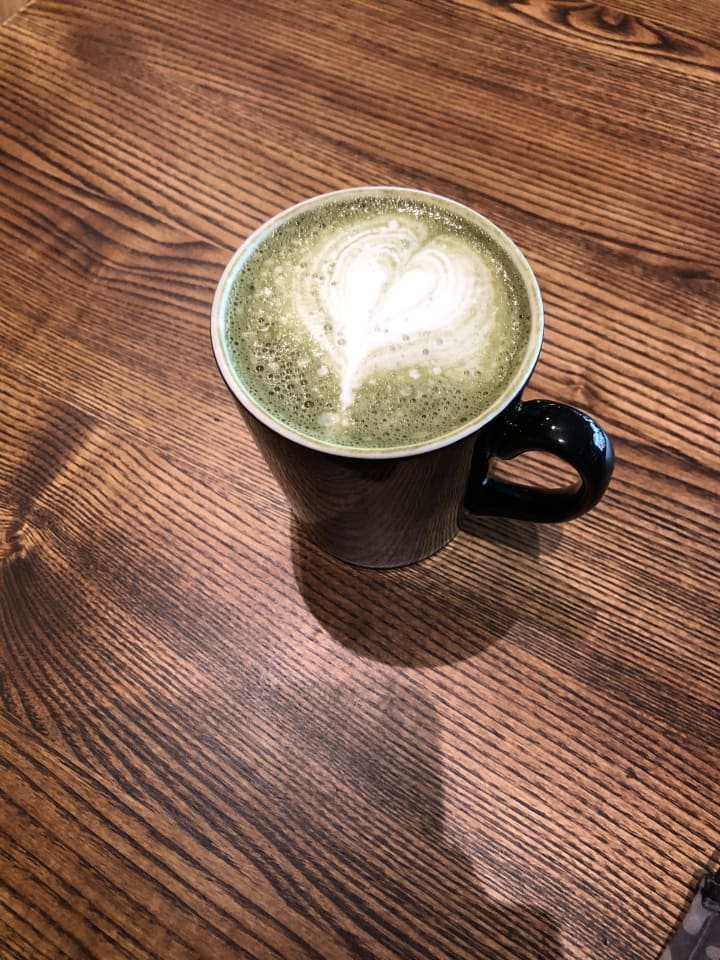 Oxford's Art Cafe is a yellow building opposite the grand entrance to Westgate Shopping Centre. It has a nice range of drinks and foods with some nice vegan choices and milk alternatives. I chose to have a matcha latte with soy milk. They've got both an indoor and outdoor areaand the outdoor area has it's own stand. After enjoying my drink and catching up with a book I was reading, I walked down to the high street, and took a turn past Wasabi Restaurant to enter Wagamama.
First Course: Spicy Cauliflower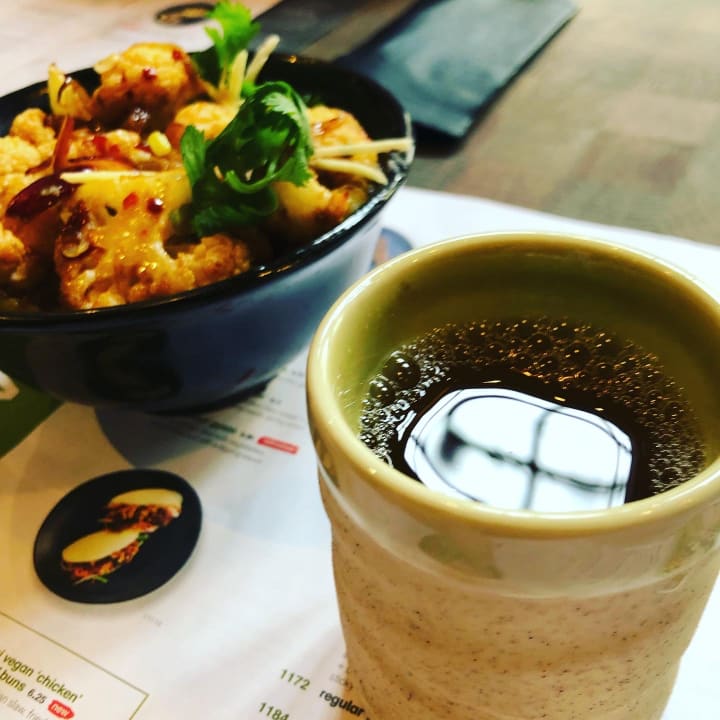 Looking at the prices and choices on the menu, made me wish I ate out here more often when I was in Oxford. The vegan menu wasn't that different to the main menu but it was more focuse on vegan. I tried the cold flower and the green tea. What I like about this place is that green tea is free of charge Including refills. For starters, I had the cauiflowers which were lovely.
Main: Vegatsu Curry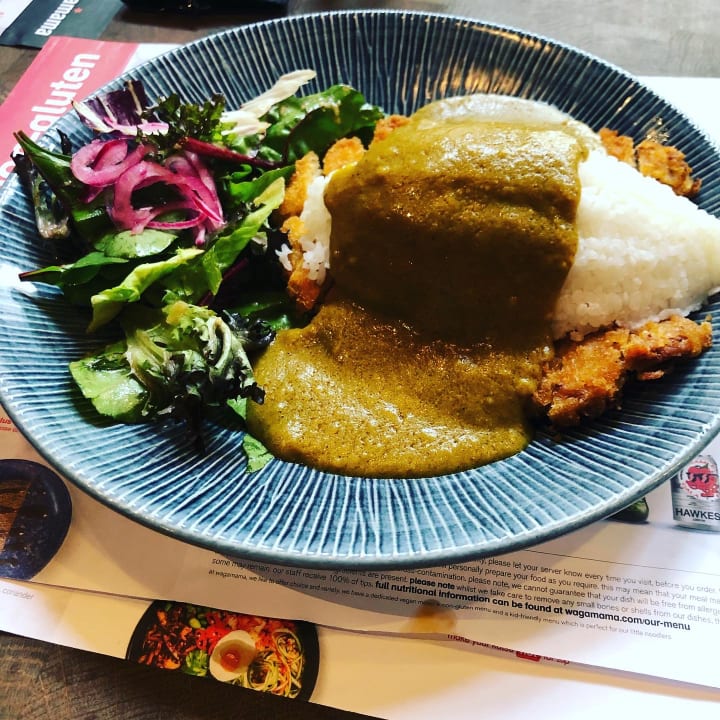 Pumpkin Katsu Curry is one of my favourite meals. I love how katsu curries are served with rice, sauce and salad which makes the plate more colourful, healthy and appetising. The vegatsu curry didn't disappoint. I did like the spicy cauliflowers more than my main meal, but that does tend to happen when I have anything with cauliflower in it.
Dessert: Coconut Ice-Cream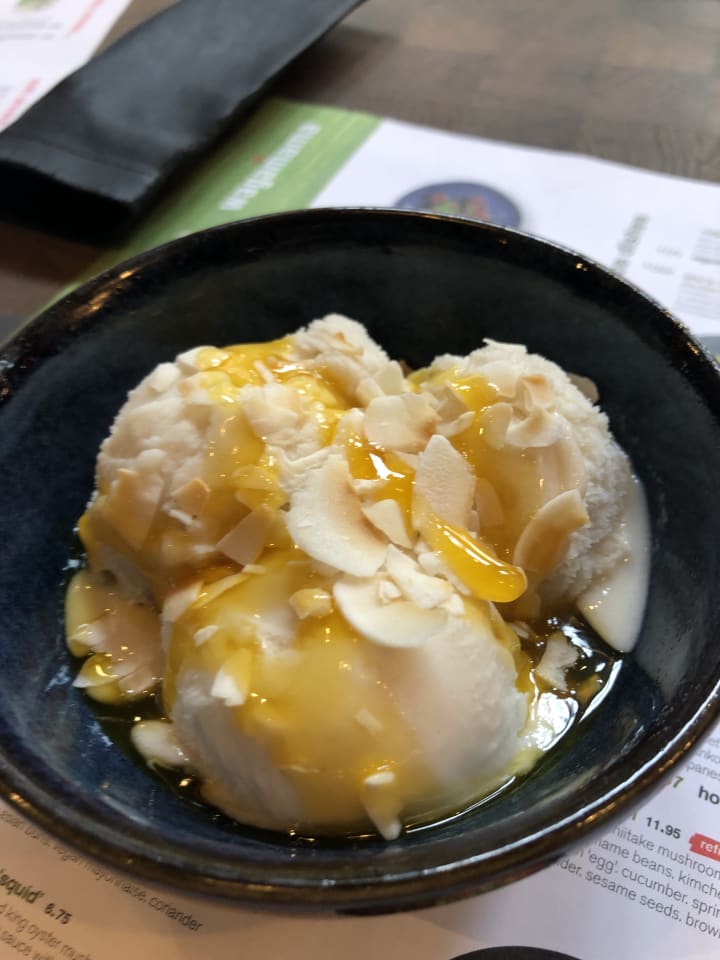 Everyone I was eating with as having a pudding, so I thought I would cave a pudding too. The coconut icecream with passion fruit sauce was lovely. I'm glad I came to Wagamama and I would defiantly come back to this place. It's also nice place where you can eat out with meat eaters and other plant-based folks without the awkward feeling of not having anything to eat other than chips.
Oxford has some great places to eat out, some are really expensive. Our meal at Wagamama cost less for three of us than it did for me when I was eating out alone in certain places. I guess that means I have expensive tastes.
vegan
Healthcare worker from Oxfordshire. Author of ten books including Drinking Poetry and Game of Mass Destruction. Travelled to over 20 countries.
Receive stories by Chloe Gilholy in

your feed