A Bigger Truth About Restaurant Food Delivery
Future technology disruption is even more probable as drones could deliver food and make it difficult for existing car delivery companies to compete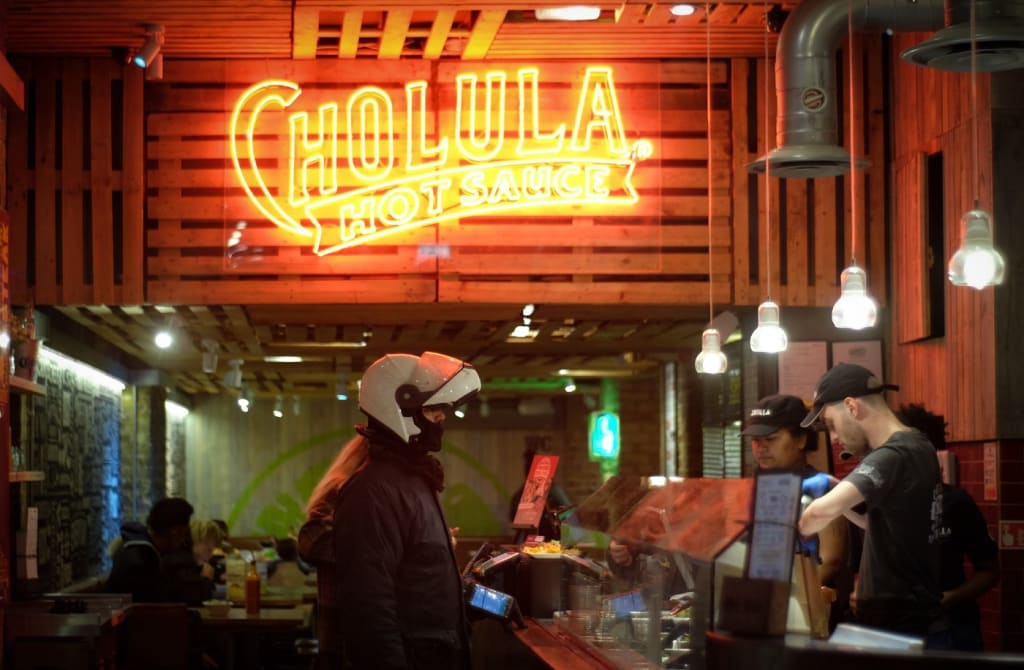 Listening to Dan Primack's podcast about Pro Rata and , he was interviewing Senator Klobucher. He is currently vocally protesting Uber's purchase of Grubhub and has attempted to mobilize against it.
She argues that if Uber bought Grubhub (which was once merged with Seamless), it would mean that Uber Eats / Grubhub control half of the market, and that DoorDash would control 90%. This is a flawed argument to pick and I can think of other more productive uses for Senator Klobuchar's.
Uber has had to layoff 27% of its workforce because of the pandemic. It has also been financially impacted by the crisis, with no immediate relief. Uber's core business was already in trouble and it needed tertiary businesses to make the necessary profits. This would help to ensure their financial stability. There would be DoorDash and PostMates still competing in the market, as well as the possibility that Instacart expands their business or Amazon enters food delivery.
Future technology disruption is even more probable as drones could deliver food and make it difficult for existing car delivery companies to compete. While it is unlikely, I have seen innovative companies do exactly this in Australia and other countries that allow drone delivery. This is where the benefits of free markets and competition are found. If it was that simple to buy your biggest competitor and become a monopolist, we would all be surfing through AOL TimeWarner portals.
The bigger issue, however, has not received much media attention. It concerns how the restaurant industry is changing and what tools it will require to be competitive. What is Shopify for the restaurant industry? It may be ChowNow, according to some compelling data.
We all know that restaurants have very low margins and struggle to survive. Many were open to paying the delivery fee in order to increase their business. They paid about 10-15% of their monthly total revenue so it wasn't worth the effort. Many just accepted the fees from food delivery companies. Customers were satisfied and restaurants remained focused on their in-store sales.
Restaurants face a problem: the more successful "aggregators", or those who provide customer demand, become over time the smaller the individual restaurants' power. It doesn't matter if you have two strong competitors or five. A delivery company that can't make a profit won't be able to continue its business.
Delivery companies are the ones who control the customer relationships and can drive customers to the most profitable restaurants. If you have a well-known restaurant brand that offers great food, people will search for you by name. However, for many people searching for food like pizza, sushi or Mexican food, they might choose the option that is recommended to them. Many of the assets, such as photography, are also owned by delivery companies so they can make certain options more appealing.
Just like Groupon, small merchants welcomed its release. However, if you don't own the customer, the most valuable asset is gone. You can no longer re-market your customers and encourage them to be more loyal and frequent customers. It is difficult to cross-sell or up-sell products. Just like Groupon, small businesses found themselves with many unprofitable clients.
Upfront always believed that merchants should own their customer relationships and increase profits through excellent marketing and loyal customer service.
We supported ChowNow many years ago. This company allows restaurants to offer self-service ordering, pick-up and delivery. The restaurant also owns all customer information and relationships -- ChowNow is a SaaS product.
Although the company has been doing well in the last few years, it never gained the same attention as food delivery companies. This is because you are more likely to get to know the company than the technology that allows restaurants.
All of this has been changed by Covid-19. Pickup and delivery used to be 10-15% of a restaurant business's total revenue, but now it is 100%. When your entire business is dependent on pickup and delivery, the idea of paying large commissions for a third-party service becomes less appealing. Many restaurants were aware that they needed better order management software but had been putting it off.
However, just as many apparel and product companies were happy selling at Amazon or Nordstrom in the past, they have recently realized the importance Shopify and the importance of serving customers directly. ChowNow is your solution.
ChowNow has 17,000 restaurants that use its SaaS platform to order take-out or delivery. It is growing rapidly and adding over 2,000 per month (and it is trending up).
ChowNow now has 10 million users, compared to 24 million for GrubHub. So Shopify is a slow and efficient company that built their customer base slowly. They are now able to compete with the larger players in footprint.
They served 50,000 customers per day last year through their platform, and made approximately $500 million in GMV (the amount of orders placed). This year they are on track for $3 billion (with a b) and anticipate to finish the year with a revenue run rate of up to $100 million (yes I asked permission to publish these numbers).
Reader insights
Be the first to share your insights about this piece.
Add your insights