5 Simple Everyday Goodies that You Can Make Yourself
You don't have to go to the store for every little thing.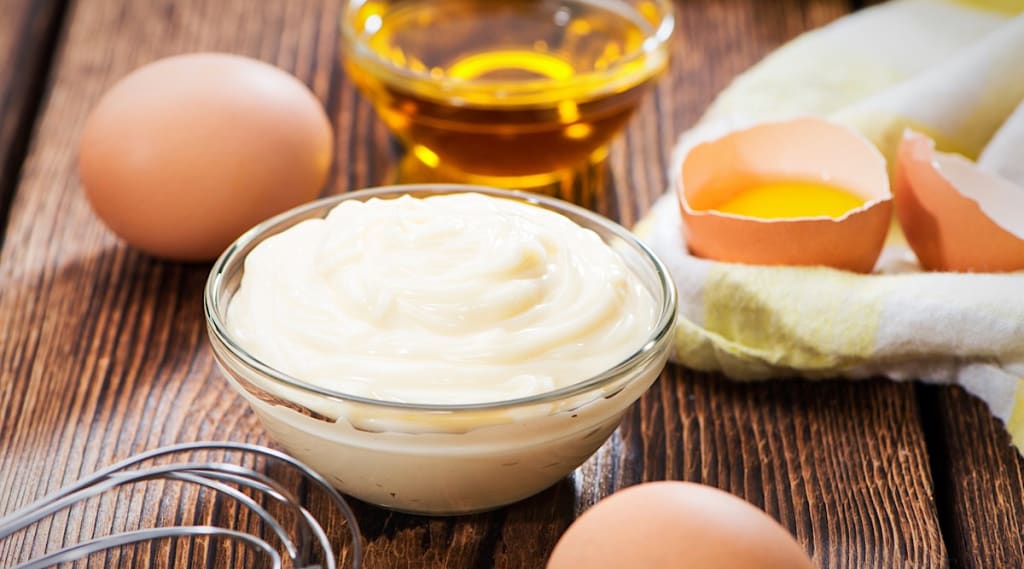 The supermarkets in which we buy ingredients, probably offer plenty of food. People today are living a fast life in which they sometimes have zero time to make their favorite meals at home. They will, therefore, take whatever supermarkets, fast foods, or other food shops give and save time for some other activities. Accordingly, becoming dependent on shopping, they don't even know how to make simple foodstuffs that they use every day.
The supermarkets are well supplied with various meals for everyone's taste, but many of these seemingly harmless foods, in the long term, are pretty harmful to our health. You could make really good food at your home, which will be just as tasty as the one you have bought.
There are many meals that can be made at home, and you should know the home-made alternatives are always healthier.
Here the 5 delicious recipes of something that we add to our food every day.
1) Homemade Ketchup
You will need:
2 or 3 onions
4 cloves garlic, peeled and crushed
2 kg tomatoes, fresh, ripened and minced
red chilles (if you like spicy)
2 tablespoons of sea salt
fresh black pepper
oregano spice or mixed spice
2ml vinegar
5g preservative, e.g., sodium benzoate
150g sugar
olive oil
In case you were wondering, yes, it's possible—you can make your own delicious ketchup! You have to wash all tomatoes and garlic and chop them into small pieces. Put your vegetables in a blender and blend it for 3 minutes. Cook all ingredients in half a liter of water and add salt, black pepper, chillies. When the mixture gets dense, add vinegar, spice, and preservative. Cook for 1 minute and after that turn off the stove. When ketchup cools down, pour it into sterilized bottle and later into fridge.
2) Make yummy hummus.
The night before preparation, pour chickpeas in lukewarm water and leave them overnight to soften. On the next day, put chickpeas in the pot and cook for 1 hour. When water gets white in color, add salt, garlic and one tablespoon of the olive oil. Cook for another 10 minutes. After that, drain chickpeas and wait until they cool down. Blend together: chickpeas with water in which you cooked them, leaves of parsley, rocket and minced pepper. In the end, add 50 grams of sesame paste. Place your smooth hummus in the jars and then in the fridge. Eat it in a period of 5 days! Enjoy it!
3) Sweeten your bread with peanut butter.
Ingredients:
400 g roasted peanuts
pinch of salt
1 tablespoon of unrefined oil
Put all ingredients in the food chopper and wait until you get a smooth mixture. Keep your peanut butter in sterilized jars in the fridge. Best thing about peanut butter, you can derive thousands of sweet foods from it.
4) Perfect Mayo, Quickly and Simply
Before you start, make sure you have:
2 eggs
1-1.5 teaspoons of salt
1 tsp of mustard
2 teaspoons of lemon juice
about 300 ml of oil
Leave the eggs at room temperature at least half an hour. Place them in a high dish, add salt, and mix it with the stick mixer. Then, add the lemon juice and a little bit of oil (drop by drop). Whip until the matter begins to thicken and add remaining oil in a thin jet. You have to constantly whip, pulling the stick upward, so that the rich and compact matter start to create. Keep your perfect mayo in the fridge!
5) Healthy Bread for Every Day
To win this bread, you'll need:
1 cup of grated flour
1 cup of barley flour
2 cups of buckwheat flour
half a bag of baking powders
full fistful seeds ( pumpkin seeds, sunflower, sesame, flax or seeds that you want and like)
salt
olive oil
2 to 4 dl of water
Put all ingredients in the bowl, add water and mix well until it gets dense like sour milk. Baking sheet smear with olive oil (you can also put several olives in the matter). Put your matter on the baking sheet and bake it for 45-50 minutes at 180 degrees (in the middle of the oven). Remove it from the oven, and leave for a few minutes to cool. best thing about bread is that there are a dozen types of recipes.
As you see, these recipes are simple. Aside from simplicity, there probably isn't a better feeling than making something on your own, especially food, so it is double the pleasure! Enjoy making these 5 goodies!