15 Accessories Every Baker Needs in Their Kitchen
Want to be a master baker who has the all-time best accessories? These are the essential accessories every baker needs in their kitchen right now.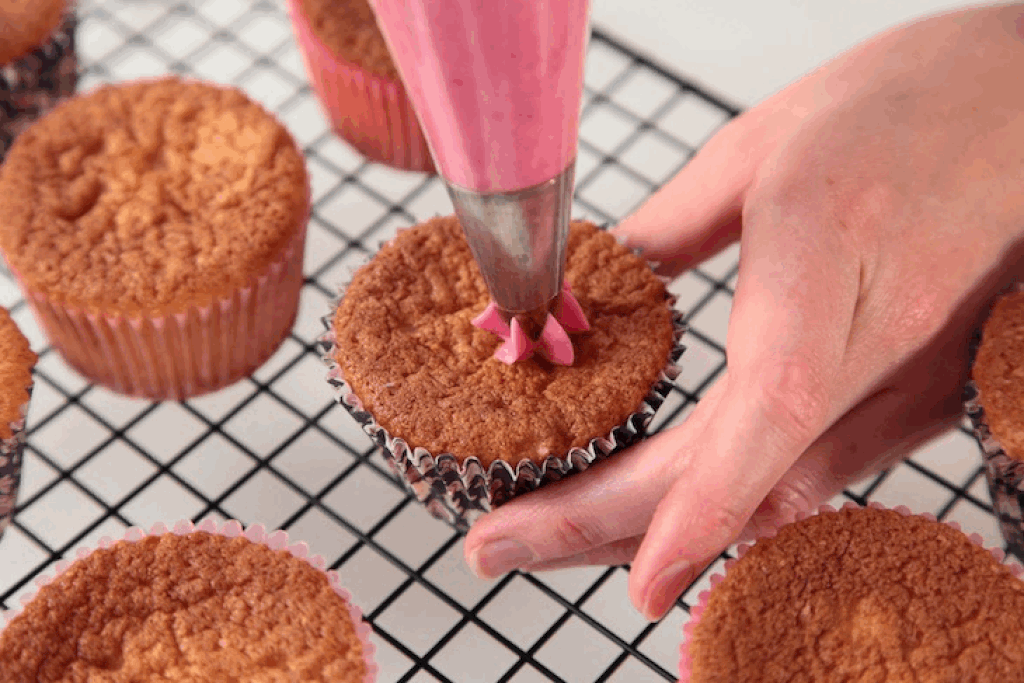 As a baker, we literally need to acquire everything and anything. If we want to create unique and incredibly designed baked goods, then we need the right tools to do so. I'm talking about various shapes of baking pans, to durable whisks, mixers, and cookie molds, if we want to bake a specific pastry or dessert, then we have to have it. That's why bakers need all the essentials to be as creative as possible!
Our kitchen needs to be filled with baking accessories to create stunning and delectable masterpieces! And don't think that too much is... too much. When it comes to baking, you can never have too many accessories. I guarantee you'll end up using everything that you own! So, these are the ideal accessories every baker needs for a happy kitchen.
There's a lot of frosting in baking and we all have to admit that that's the best part. From cakes to cupcakes, cookies, and literally anything else that you want to frost, you can't simply use a tub of frosting and a butter knife to get the job done. And don't even think about stuffing a plastic baggie with frosting and snipping off one of the corners as a frosting tip, because your frosting designs will come out lame and uneven.
Instead, for one of the coolest accessories every baker needs is this decorating tool set by OXO. Professional, precise, and it can give you the most detailed frosting designs you've ever wished for. It's specifically constructed for comfort and precision for consistent control. This kit also features five frosting tips to give you diverse designs.
This cheese cutting board won't only make your cheese be cut precisely, but literally everything else you use it for. This cutting board is perfect for cutting anything. From fruits to fondant and everything else in between, anything you use this with will accurately be cut and even sized to your liking.
The board is 100 percent made out of bamboo, which is way better than regular wood. It features a template for cutting various things into any serving size. Precise, useful for most foods, and easy to store away, this cutting board is one of the best accessories every baker needs. Not to mention that this is the perfect gift for your foodie friend!
The mortar and pestle by Wade Ceramics is definitely one of the more perfect additions for accessories every baker needs. Ideal for crushing anything for baking, you can easily create authentic fine ground herbs and spices. Since much of your baking consists of using herbs and spices, this mortar and pestle can perfectly ground any of those to sprinkle into your mixture.
When making herb baked goods like rosemary bread, how else are you going to ground the herbs and spices? The only way to correctly ground them is with a mortar and pestle. However, this specific type is decoratively designed to give you the finest grinding ever. While the pestle features a traditional beech wood handle with a ceramic end, the mortar is in a stunning unglazed ceramic design.
Ideal for brushing on egg wash or butter onto any of your baking creations, this basting brush by Le Creuset can definitely handle all of those. Instead of using a brush that fairly resembles to a paintbrush, this silicone brush can transfer anything onto the dessert. Plus, washing it is a breeze.
The brush head includes a crown-shaped, conical silicone bristles that can hold the melted butter and egg wash accurately. Then it distributes it without a mess onto your dessert! With the smooth wood handle, you can comfortably work with it. Also, the flared ends on the handle prevents any slipping.
Ever baker needs a mixer... it's a must! How are you properly mixing your batter without a mixer? Are you simply using a whisk and a bowl? Your arms will be like jelly after fully mixing the ingredients together. That's why a mixer is much more essential. It basically does the hard work for you in a couple of minutes!
From the essential accessories every baker needs, this mixer by KitchenAid is not only appealing in its fiery red coating, but it's super durable, hefty, and can combine all ingredients together in no time. With 300 watts of pure power, it's even strong enough to mix cookie dough. Including features like Flex Edge beater, wire whip, dough hook, and glass mixing bowl, the large glass bowl will keep everything inside to prevent spillage.
Many bakers have multiple cookbooks laying around, because how else are they going to be inspired to bake anything? However, in the midst of baking, handling a dessert cookbook can be pretty messy. As the book is laying on the filthy table while cooking, you would need to constantly look over at the book to see and read the steps better.
Rather than straining yourself to peek over at the book, this cookbook stand can hold the book up for you! It'll give you the best view of your book, so you don't have to constantly keep looking over it. The cookbook holder folds and even opens like a book, so storing it away isn't a hassle and it doesn't consume so much space. With the non-slip foot at the base of the spine, this keeps the book and the holder in place.
Have you always wanted to create your own Madeleine cakes? From the best accessories every baker needs in their kitchen, this Madeleine pan can easily help you make your wishes come true! Perfectly molded to give you the most accurate-looking Madeleine cakes ever, this pan is also non-stick, so nothing will be left behind and cleaning the pan will be very simple.
The pan is super durable, can bake your cakes evenly, and they'll come out amazing. Now you can make your very own Madeleine cakes without having to buy the store bought kind anymore. Plus, you can be creative and add in any flavors of your choice to spice things up!
Hate having about 20 measuring spoons and cups laying around? And when you have so many, you end up losing one or two of them, because you actually have so many. Don't rely on the various measuring tools when baking anymore, because this measuring jigger will give you all of your measurements with just one product!
Constructed out of the best stainless steel, this measuring jigger features an angled surface so you can read the measurements from above. It also eliminates the need to fill, check, and adjust measurements. Plus, the measurement markings won't ever fade compared to other measuring tools where its markings do fade.
For baking, it's essential to have large bowls to mix in all the ingredients. You can't simply use regular sized bowls, because what if you intend on baking large portions of anything... you're going to need bigger bowls. Also, plastic bowls aren't promising, since they wear down and eventually create cracks and holes. So, what you need are metal bowls, specifically these bowls by Cuisinart!
Cuisinart's baking accessories are always amazing, because they're made out of the best material and in the best quality ever. And their mixing bowls are created out of stainless steel, which means it's super durable and can handle your toughest and fastest mixing! Also, these mixing bowls come with lids in case you want to refrigerate the mixture, or anything else you put inside of the bowls.
Don't you just hate it when bread crumbs are all over the place? Especially when cutting it, crumbs literally get everywhere. But what better way to prevent crumbs than using this bread board? As for one of the best accessories every baker needs, easy to store away or even leave out as a decoration piece for your kitchen, this bread board by Alessi will make cleaning up bread crumbs a breeze.
What this board is used for is to place the bread on top of it and cut away or even just leave the bread on the board. The slits on the board is designed to collect all of the crumbs that falls off of the bread. However, it just doesn't have to be bread, you can place any pastry or anything else that crumbs a lot. Constructed out of the best bamboo ever, this bread board will make cleaning up crumbs hassle-free.
Now this is a really cool whisk. Among the awesome accessories every baker needs right now, the Whisk Beater is super handy when it comes to whisking all of your ingredients together. From whisking eggs, to milk and flour, this specific whisk is designed in the most unique way to fully and quickly mix everything together.
With round edges for comfort, this whisk is like no other. Why? Because it's not rounded, which makes it so difficult clean it up. Instead, this whisk features an open top, perfect for cleaning up whatever is stuck in the whisk. Dishwasher safe, this is an amazing product to have in your kitchen for everything baking and much more. This is definitely one of the essential kitchen tools for making breakfast when it comes whisking eggs!
Want to serve all of your pies in the most decorative and unique pie dish ever? Then you have to get your hands on this pie dish by Bradshaw. Coated in the most stunning shade of red for the exterior with a comforting off-white coating for the interior, this pie dish will make all of your pies look amazing... even if you messed it up a little.
This pie dish also features extended handles so you can easily carry it without having it slip right out of your hands. Dishwasher safe, very stylish, and can keep your pie warm for a long period of time, this pie dish is the perfect addition for presenting your pie in any event. It makes your pie look much more appetizing, too!
Looking to bake bread the most accurate way ever? Baking bread in a loaf style is usually a challenge to do, especially when you don't have the right equipment to do it. However, if you buy the Silicone Bread Maker by Lekue, all of your breads will be baked precisely in the form of a loaf and taste awesome. It's also really easy to use, too. Just place the dough into the silicone maker, fold the maker, and it's ready to pop into the oven!
While the bread maker is partially closed, this allows steam to circulate inside, and make the bread moist so it doesn't dry out. The 100 percent platinum silicone can handle the highest of heat from the oven and won't wear down over time. It's also really easy to clean, since it's dishwasher safe.
Among the all-time best accessories every baker needs, this rolling pin by Bamber works amazingly. There are so many different types of rolling pins out there. While some work fine, others are constantly getting dough stuck to them, and that's defeating the purpose of flattening out dough. Wouldn't you want a rolling pin that can always extend and flatten out your dough without any troubles? This rolling pin can!
Created out of high-quality premium beech wood straight from Europe, this rolling pin will not harbor fungus or any other type of bacteria. It can easily roll out any form of dough to your liking. As a plus, it's in the perfect size to store away in drawer organizers! Since the majority of rolling pins are pretty large, they're more difficult to store away. But this one isn't.
Lastly, from the useful accessories every baker needs in their kitchen right now is the pan set by ONEIDA. For us bakers, we all needs pans to bake our baking goods in. From cakes to herb bread, and so much more, there's only a limited amount of pans out there that can precisely bake anything. And these pans by ONEIDA can seriously get the job done without giving you a disappointing mess.
While these pans feature spring clasps on the sides, this makes removing baking goods a much easier process. You just unclasp the sides, remove the outer layer, and your cake can be taken out in the most cleanest way possible. This pan also has silicone non-stick coating, so nothing is left behind on the pan.