10 Perfect Gifts for Your Foodie Friend
Have a foodie friend in your life that you're not sure how to shop for? Check out these 10 gift ideas guaranteed to satisfy their cravings.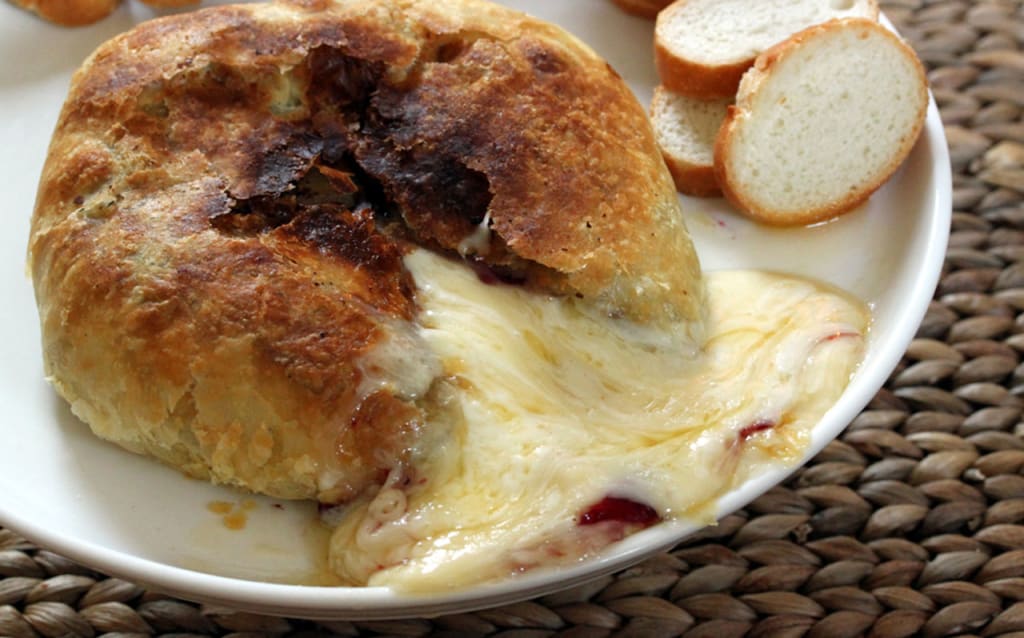 10 Great Gifts for Your Foodie Friend
Have a foodie friend in your life that you're not sure how to shop for? Check out these ten gift ideas guaranteed to satisfy their cravings.
1. For the Beginner Chef: A Good Chef's Knife!
Every cook needs a good chef's knife (and a good paring knife if they already have a good chef's knife).
There is an old myth that gifting a knife is bad luck as it symbolizes the severing of a relationship. Avoid this bad luck by making sure to tape a penny to it! The recipient of the knife should give you the penny back, so as to 'pay you' for it, thus negating the bad luck superstition. This might seem silly, but it's a fun tradition.
2. For the Instagram Foodie: Eat Delicious or Half Baked Harvest Cookbooks
There are SO many options for great cookbooks depending on who you're shopping for. For someone who can't get enough food porn on Instagram, two of my favorite food accounts, @dennistheprescott and @halfbakedharvest, just came out with their own cookbooks in the past year. They are filled with gorgeous, mouth-watering photography and creative recipes. I will say though that I appreciate these more to flip through as coffee table books than I do to actually cook from... if you're looking for all around guaranteed success for recipes, I'd go with one of Ina Garten's books instead.
3. For the Artsy One: Kitchen Art!
If you're gifting for someone who spends a lot of time in the kitchen, and appreciates a creative work space, get them some kitchen art! Society6 has a ton of options for vibrant food-related art prints.
4. For the Entertainer: Anthropologie Apron
If your friend is always the one inviting everyone over for dinner or drinks, make sure she has a cute apron to wear when her guests arrive. Anthropologie has a ton of stylish ones that make for great gifts.
5. For the Food Network Enthusiast: Gordon Ramsay's Master Class
Master Class is such a cool concept! The company offers online classes created for all types of different subjects, from electronic dance music, to chess, to conservation, to cooking... and so many more. Gordon Ramsay offers a cooking class, as do Wolfgang Puck, Alice Waters, and Thomas Keller. The company has awesome reviews and this seems like a great way to get inspired in the kitchen. I'd also recommend checking out local cooking, knife skills, and butchering classes in your city as those make for great gifts as well.
6. For the Cheese Lover: A Cheeseboard Subscription
Fromages.com is an online cheese shop that offers a subscription gifting option. With this, you can choose a six or four seasonal cheeses selection to be sent to your friend either three, six, nine or twelve months a year! I can't think of anything better than a cheese delivery each month...
7. For the Practical Chef: Instant Pot
Instant Pots are all the rage the past few months! They serve as a multi-purpose cooking tool that can be used as a pressure cooker, slow cooker, rice cooker, yogurt maker, egg cooker, sauté pan, steamer, warmer, sterilizer and it makes cake too!
Check out some Instant Pot recipe books as an add on to your gift as well.
8. For the Perfectionist: Sous Vide
This cooking tool was made to allow for the utmost precision when cooking. This method of cooking involves vacuum sealing your food and placing it into a temperature controlled vat of water. This method is said to evenly cook all your food, allowing for a perfectly done inside without overdoing the outside, retaining the moisture of the item. Though sounding quite fancy, the tool is actually fairly simple to use!
9. For the Traveler: World Spice Set
For people who like to travel, and who like to get to know a culture through their food, think about getting a spice set! This present helps spark creativity in the kitchen, allowing your foodie to add unique flavors from around the world into their everyday cooking.
10. For Anyone: Open Table Gift Card
Not all foodies are big on cooking, some just like to eat! An open table gift card can be redeemed at thousands of restaurants worldwide, so this gift is sure to please anyone who likes a good meal out.
Despite how awesome I think all of these are, I will say that the one thing I enjoy gifting most is not a tangible item. Cooking a meal for someone can be a really special gift, given how personal it is! They will appreciate the hard work and thoughtfulness of the meal. Even if you are not very versed in the kitchen, a home cooked, well-thought out meal is a great gift for your foodie.