10 Healthy Microwave Breakfast Recipes You Need to Try
Being healthy and time-conscious don't have to be mutually exclusive. These microwave breakfast recipes prove you can have your morning muffin without spending half an hour on food.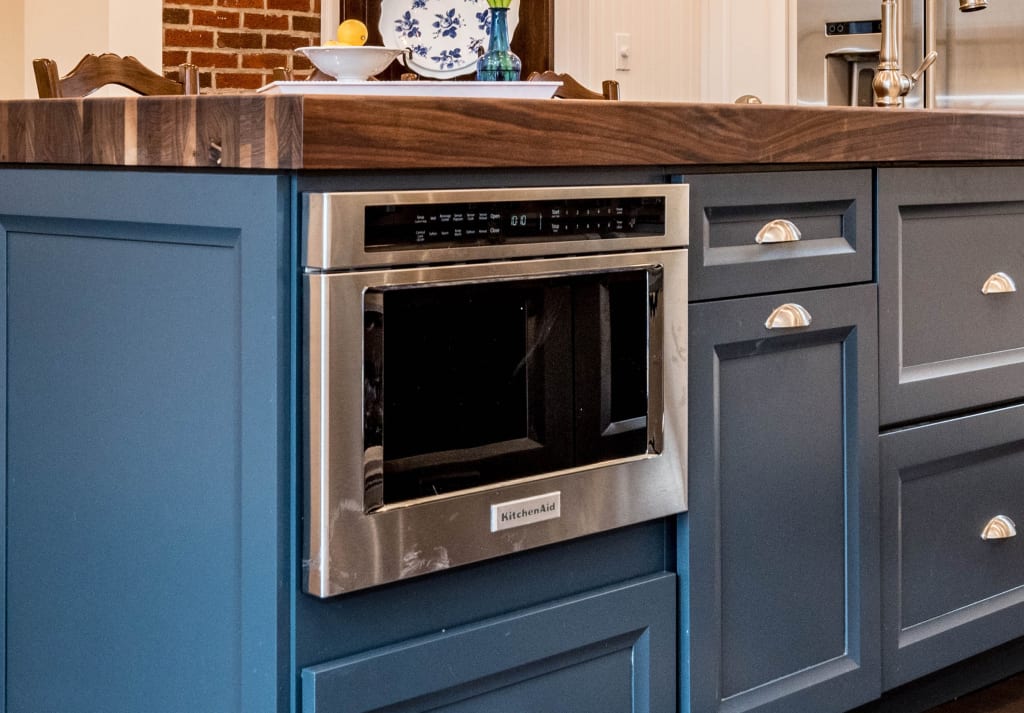 Fairly recently, my husband got a job at a local bakery. His job requires him to start work at 8 AM, and that sounds pretty fair until you realize what our regular schedule is like. Usually, we like to wake up at 7 and bond with each other for two hours before I head to work.
These days, my spouse has been a bit grouchy because his work time now cuts into bonding time. Since most of my breakfast ideas tend to mean that I'm working over a stove the first half hour or so, he feels pretty rushed.
My solution? I used the internet. As a result? I found healthy microwave breakfast recipes he'll like, and that means we don't have to miss out on spending time bonding together.
It's amazing what this little tweak did for us. If you're in a similar position, you definitely should check out some of the better recipes we've been trying.
Who doesn't love a little deliciously sweet treat in the morning? If you love adding a little bit of fruit to your diet, then you will love munching on a warm, freshly made muffin every morning.
This recipe for a single serving blueberry muffin is perfect for people who are on the go, love antioxidants, and also just want to have something decadently fresh before they head out the door. The best thing is, it takes under five minutes to make, and if you're feeling inspired, you can steal some of the ingredients necessary for making low carb protein muffins and do a little experimentation to get a bigger protein boost.
If you're looking for healthy microwave breakfast recipes that really pack a serious punch of protein and heathy fat, look no further than quiche. This recipe takes a couple of minutes, provides you a nice dose of delicious veggies, and also looks fairly impressive.
Even if you're not a fan of eggs, the cheesy goodness this recipe imparts makes it very hard to hate having eggs for breakfast. Give it a go. You'll be glad you did.
If you're super pressed for time and just don't have much to work with, you can always microwave oatmeal for a tasty morning treat. Oatmeal, even if it's not the instant type, can become an easy morning staple if you know how to prep it the right way.
Once you have the recipe for plain oatmeal down, you can easily spice it up with cinnamon, chopped bananas, fruit, and other treats. You'll absolutely adore it.
Did you know that Elvis loved the combination of peanut butter and bananas? It's true, and now, you can eat a (far healthier) version of the King of Rock and Roll's favorite recipe.
This simple morning burrito is a great pick for people who want some vegetable-based protein in their morning diet, or for people who just go a little bananas for bananas.
If you're not feeling quiche but still are craving something a little eggy, then why not give scrambled eggs in a mug a try? Making this recipe is easy as can be, and cuts down on the amount of dishes you'd have to do considerably.
This treat is just as fluffy as a regular omelette, and imparts a little extra nutritious punch through the inclusion of green onion. Better still, it takes only five minutes to make.
Speaking of breakfast burritos, have you ever had a breakfast taco? It's delicious—and this vegan breakfast taco recipe is proof. Microwave breakfast recipes can be healthy, festive, and vegan, you know!
This quick and easy vegan snack does involve a stovetop, true, but don't be discouraged by that fact alone. If you're looking for a simple five-minute meal, you can pop these ingredients in the microwave for a similarly tasty treat.
I know, I know. I wouldn't exactly call cinnamon rolls "healthy," but the ketogenic diet has been making some serious strides lately in the health and wellness world, so we're going to have to count it. And honestly, what's better than a cinnamon roll for breakfast, just to give you that extra jolt with your morning run, commute, or meeting? Seriously, the protein in this will keep you alert, and though not entirely carb free, it's a breeze to make and enjoy.
This is one of those recipes that can be healthy or unhealthy, depending on how you make it. Since you're looking for healthy microwave recipes, I'm going to assume you'll reach for bananas, cinnamon, and other add-ins.
Every batch is made to fit a single serving, and can be done in under three minutes. This microwave pancake muffin recipe is perfect for people who love to eat pancakes, but hate the mess that they have to clean up when they are done using their stovetop.
Now, I know that granola is one of those health foods that really isn't healthy for you in large doses, but it does have a lot of fiber and can help keep you feeling satisfied. until lunch time.
For people who are looking for a simple way to get energy for the day, you can't beat it. This recipe for microwave granola can be dressed up dozens of ways.
Believe it or not, this is actually a very popular option among most other healthy microwave breakfast recipes! If you are a paleo diet follower, this recipe for a bacon, cheese, and egg mug will be an absolute lifesaver. Or it will at least help you get a nice amount of protein before you head out the door.
This is a favorite mug cooking recipe for its melt-in-your-mouth texture, and the fact that it takes only five minutes to make.

Iggy Paulsen
Iggy Paulsen is a fan of anything and everything wholesome. He loves his two dogs, hiking in the woods, traveling to Aruba, building DIY projects that better humanity, and listening to motivational speakers. He hopes to eventually become a motivational speaker himself.
See all posts by Iggy Paulsen →