Low Carb Protein Muffins
10 Ingredient or Less Healthy Recipes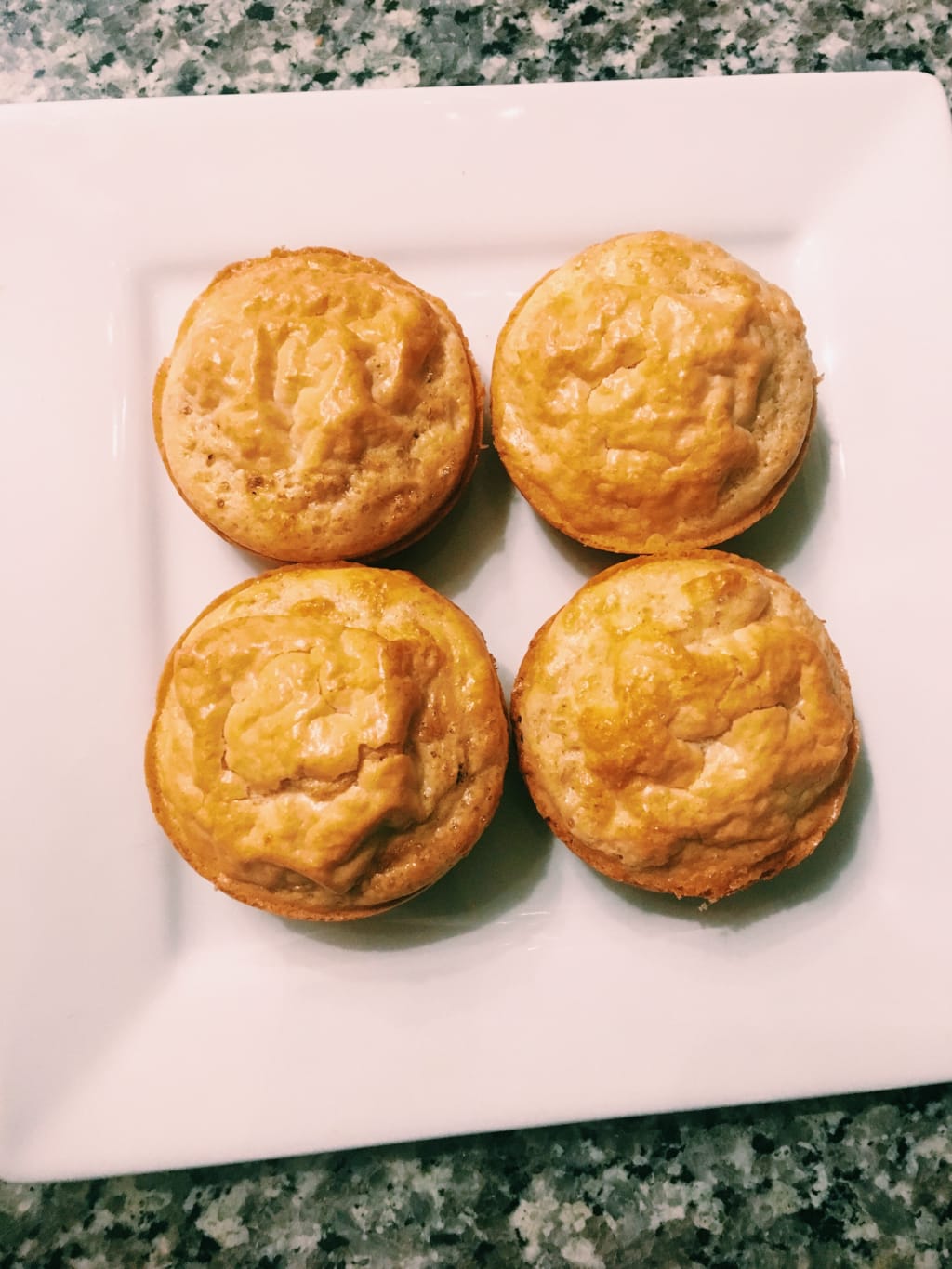 I started my health & wellness journey in 2016. Honestly, I only started caring about my health because I wanted to lose weight for a cruise. Fortunately for me, I couldn't believe how amazing I felt inside and out after I pushed myself to accomplish my goals, and the desire to eat right and hit the gym stuck around. Unfortunately for me, the all-or-nothing perfectionist attitude that I developed also stuck around. When the end of 2016 came and the holidays started approaching, I found that I couldn't keep up my super strict routines and enjoy the food that I wanted to at the same time. So in 2017, I developed an extremely unhealthy relationship with food and had relatively zero balance in my life. In 2018, I started to find out that health and happiness don't need to exist separately, and learned that the two things can intertwine beautifully. By learning how to cook, I was able to find ways to enjoy the types of food I've always loved and not feel guilty afterwards. I went from being scared of the stove and only eating microwavable foods, to learning how to create balanced meals from scratch and trying out new things.
To me, being healthy is about creating a lifestyle for yourself (yes, this shit is for life) that you can enjoy while still challenging yourself to reach your goals. Well, I really, really, enjoy carbs. For a while I only stuck to eating whole-grain carbs like rolled/steel-cut oats, brown rice, and quinoa. Until it got boring, and I needed to switch it up to prevent myself from eating overly processed food that I knew was going to make me feel terrible afterwards. I ended up coming across the idea to make protein-packed low carb muffins, and since I already knew how to make protein pancakes (recipe for those coming soon), I figured it couldn't be that hard. I provided my go-to recipe, along with lots of other add-ins and substitutes, so that other people can make it to suit their taste as well. I'm a minimalist when it comes to ingredients in the food I make, so whether you're an expert in the kitchen, a newbie, or just bored of eating the same things every day, I'm happy to create 10 ingredient or less healthy recipes for you to enjoy.
*Makes 4 Servings*
Ingredients
1 cup of paleo, almond, or coconut flour (I use paleo, which is a combination of both)
2 scoops of vanilla protein powder
2 tsp of aluminum free baking powder
2 tsp of vanilla extract
2 cage-free eggs
1/2 cup of unsweetened vanilla almond milk
Directions
Preheat oven to 360 degrees.
Add flour, protein powder, almond milk, and eggs into a large bowl.
Whisk (or aggressively mix with a fork like I did, before I bought a whisk) together to make batter.
Add in the aluminum free baking powder and vanilla extract, and whisk again.
Pour mixture into the pan, making roughly eight (8) muffins.
Bake for 15 minutes, checking on them about halfway through.
Notes
Macros Per Serving, without any add-ins or substitutions: 5g fat, 8.5g carb, 13g protein.
To make it 100 percent vegan, replace the eggs with a flax egg (1 tbsp flaxseed meal + 3 tbsp water) and regular protein with vegan protein powder.
Add 1 cup of blueberries + 1 tbsp of cinnamon into the mix before pouring into the pan to make blueberry cinnamon protein muffins.
Add 1 banana + 4 tbsp of chia seeds into the mix before pouring into the pan for fiber-rich banana muffins.
If you're trying to add more fat into your diet or you need to add more liquid into the mix, add 1 tbsp of MCT or coconut oil. Benefits of these ingredients include increased cognitive function, lower blood sugar levels, and an increase in sustained energy throughout the day.

Destry Garcia
Hi everyone! I'm Des, a 22 year old college grad living in FL. I recently added writing to my list of interests to create content that aligns with my lifestyle. Hopefully you can get to know me better & learn something along the way.
See all posts by Destry Garcia →