What Happened to the 'Jailbirds' Women After the Show?
#BestOfNetflix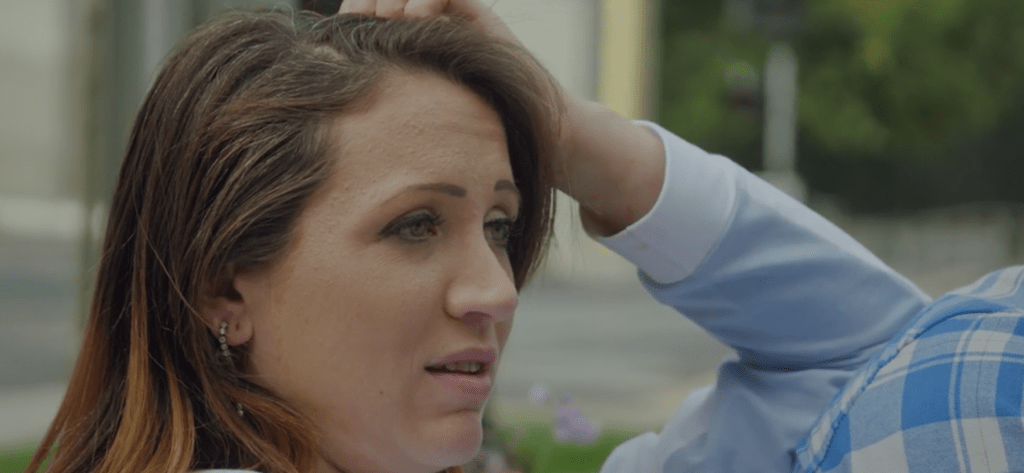 To help fans wait for the next Orange is The New Black, Netflix made another original show that features women in jail. This time, it's a documentary. It's called Jailbirds and it has caused quite the controversial debate on what is ethical. The women who agreed to this show were very bored, and I'm sure being interviewed gave them quite the opportunity to feel like they are being listened to. Was it wrong to take advantage of women in jail in order to make new entertainment? Or was this a good opportunity to give a voice to people being incarcerated?
Rebecca Temme (a.k.a. Baby Girl)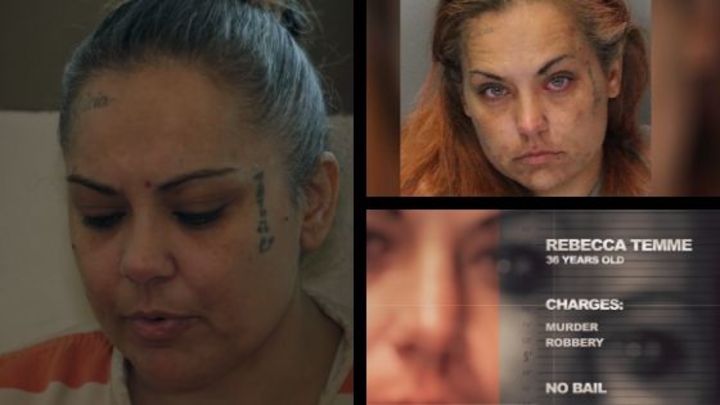 Temme was 36 during the filming of Jailbirds. She told the camera crew that she was in jail for "murder and robbery" and that "the victim happened to be my wife." Leonora Montoya was found dead of a gunshot wound to the head shortly before Temme was arrested. Since then, Temme hasn't left jail, and now she never will since she was found guilty of a first-degree murder charge becuause of that night at a Sacramento-area motel in 2017. Both Temme and a man, James Martin Baca, were held accountable for the murder of Leonora Montoya. Temma does not have a chance for parole.
Megan Hawkins (a.k.a. Monster)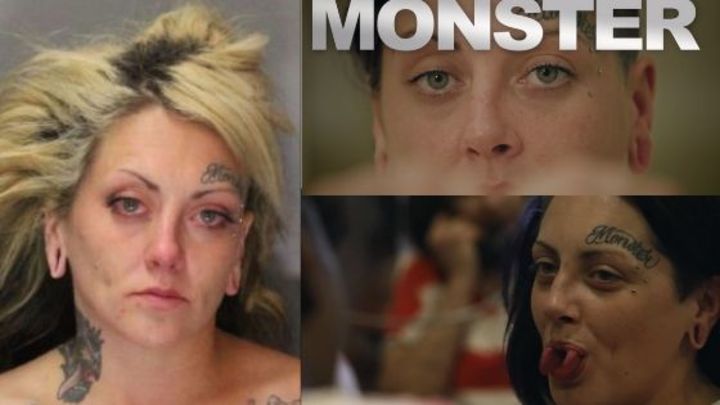 Unfortunately, Hawkins is back behind bars and the internet has blown up with a very entertaining story that she was caught because she recognized from the show Jailbirds. However,Hawkins explains in an interview that the rumours aren't true. Unfortunately, I couldn't find any evidence to prove anything, and I couldn't find out if she was still behind bars. However, if you haven't heard the entertaining story behind her arrest, you can read it now here.
Hawkins apparently tried to take money from a checking and savings account under someone else's name at a bank branch in Elk Grove. The main reason it was known that she was not the person she claimed to be is because she was recognized from being on the show. The police were called but the person had already fled the scene. There was, however, a car left outside with a variety of credit cards that did not belong to Hawkins. The car itself was reported stolen. Later, a "search of Hawkins's property led to the discovery of a controlled substance." Hawkins was arrested and has since been charged with possession of a stolen vehicle, unlawful use of personal identifying information, and violation of probation.
In the interview with KCRA, Hawkins said, "I have people stop me. They're like, 'Oh my God! Monster!' Like literally everywhere I go. I'm not stupid... Am I really going to go and do something stupid like they're saying? I'm not that dumb."
Courtney Koranda (a.k.a. Jay)
Koranda hasn't felt any need to return to the limelight after being on the show... which makes it hard to find out how she is doing. However, there is no evidence that she has returned to jail. With a child to take care of, it would appear that Koranda has changed her life for the better. Happy endings can happen.
Tayler Coatney
She is the only woman who appeared on this show who I remained feeling sorry for by the end of the season. She participated in a robbery that took a much darker turn than she had anticipated. On the show, Coatney said, "I wake up every day and have to think about that." Today, she is still behind bars, but there is no evidence that her sentence has been prolonged. She was sentenced to seven years in prison and is eligible for parole in 2022.
Rachel Medlin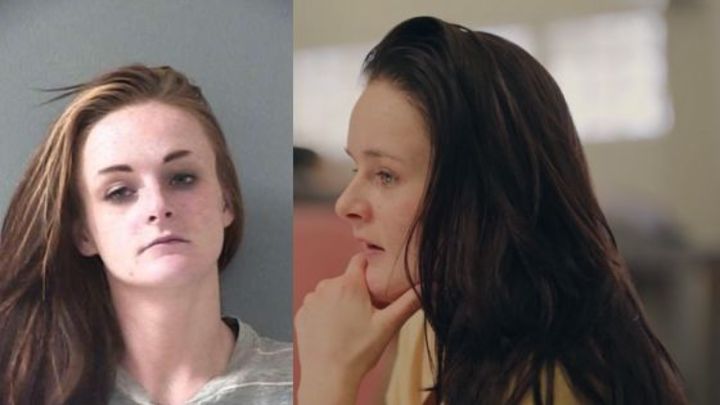 Don't remember who Rachel Medlin is? It's okay, I didn't recognize her at first either. She has a very brief appearance in episode three at 9 minutes and 30 seconds into the show. She says about all of seven words and is clearly enjoying having the camera around.
She was arrested again. Rachel Medlin, 23, is back behind bars for heroin and paraphernalia possession and outstanding arrest warrants with the Grass Valley Police Department. If that isn't enough, she was also on probation at the time of her arrest.
Why is she on this list? Medlin went viral with yet another very entertaining story. During her arrest, she bragged about her five minutes of fame on Jailbirds. She even mentioned the exact episode and time that she appeared.
A cop had something nice to say about her though:"Hopefully she turns her back on that life soon. At 23, she has every capability of finding things to really be proud of," the statement went on to say.
Yasmin Sundermeyer
According to Baller Alert, Sundermeyer has since been brought back into custody for charges of escape from custody.
Happy Stories
Don't worry, not everyone story is a bad one. Several of the inmates are doing their best to turn their lives around.
Katrina Haslam (the woman with the Phatt bitch tattoo)
Haslam appears to have been released since the show was filmed, as she wrote on her Instagram in October, "I'm finally free." There are no reports or evidence that would show that Katrina has been in any legal trouble since her release. Stay out of trouble Katrina! ... And maybe consider tattoo removal.
Gaylon Shawn Beason (a.k.a. Shawn)
Shawn has since been released, and is still legally married... however, it is unknown if the relationship survived during Shawn's stay in jail. There are no reports or evidence that Shawn has been in any legal trouble since Shawn's release. Good for you Shawn!
Daniel Carter (Dolla) is still outside of prison and has been active on social media.
Daniel is a woman like the title says... However, he was on the show and he has a happy ending to his story. Carter has since been released from jail and has stayed out of trouble. I'm proud of you Dolla! He has been active on social media ever since.
Work Cited
Burke, Caroline. "Jailbirds Cast Today: Where Are They Now? Are They Still in Jail?" Heavy.com, 22 May 2019, heavy.com/news/2019/05/jailbirds-cast-now-where-today/.
Miller, Hope, and Kcra. "After Her Arrest, Police Say NorCal Woman Bragged about Cameo in Netflix Show 'Jailbirds'." SFGate, San Francisco Chronicle, 1 July 2019, www.sfgate.com/bayarea/article/NorCal-woman-arrested-police-say-she-bragged-14064141.php.
Pereira, Alyssa. "Police Say a 'Jailbirds' Star Was Using Someone's ID. Then, She Was Recognized by a Fan of the Show." SFGate, San Francisco Chronicle, 20 May 2019, www.sfgate.com/tv/article/sacramento-jailbirds-where-are-they-now-13861029.php#photo-17509939.
Raga, Pippa. "Meet the Inmates from 'Jailbirds,' Netflix's New Problematic Docu-Series." Distractify, Distractify, 14 May 2019, www.distractify.com/p/jailbirds-netflix-cast.
Raga, Pippa. "'Jailbirds's Rebecca 'Baby Girl' Temme Was Just Found Guilty and Will Be Sentenced in June." Distractify, Distractify, 21 May 2019, www.distractify.com/p/jailbirds-rebecca-temme-crime.

Hello. Nice to meet you! How are you? Hmm... this feels like a really one-sided conversation... why don't you follow me on social media so I can get to know you too!
Like the story? Share it!
Thank you for reading my article. Would it be okay if I ask another favour though? Would it be okay if you share this on your Facebook page or Twitter? If you can't share, there is a tiny little donate box at the bottom too. No pressure though, just thought I would mention.