Maybe You Shouldn't Kidnap Someone On A First Date
And other romantic gestures that can land you in jail
Love can make us do crazy things. From grand gestures like proposing in front of thousands of people to small expressions like writing love letters, we all indulge in unique ways of expressing our feelings for our partners. However, some gestures can be riskier than others, and the consequences can sometimes lead to jail time.
Don't kidnap your date 
In June 2010, a 31-year-old woman agreed to go on a first date with 24-year-old Charles Robinson in Mountain View, California. As first dates go, it started off nicely enough but soon took a drastic turn when Robinson convinced her to get in his vehicle under the guise of giving her flowers. Once inside the van, she was trapped. Before she could even close the door, Robinson hit the accelerator and sped away.
It was like something out of a horror movie. She screamed and begged to be let out, but it was to no avail. As they slowed down at an intersection, she saw a chance and tried to escape. But he foiled her attempt by speeding up again before she could jump from the van. Finally, he pulled into an apartment complex, and while parking, she made a run for it, ending up in a 7-Eleven, where she called 911.
The authorities caught up with Robinson, arrested him, and charged him with kidnapping.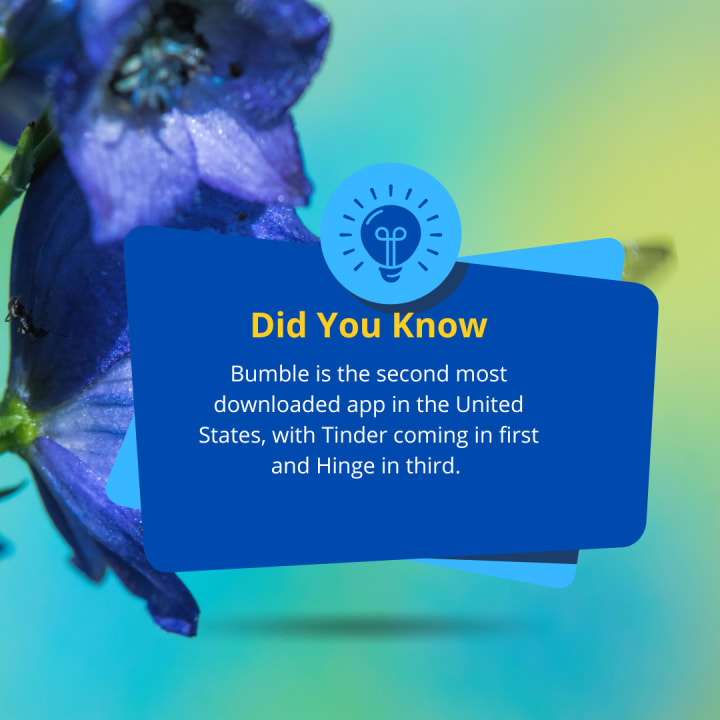 Unfortunately, kidnapping someone on the first date is a bit more common than you may think. Bumble, the dating app, is supposed to help people find a spark, but for one unlucky woman, it led to a terrifying ordeal. This isn't your typical love-gone-wrong story; it's a real-life crime thriller, and it all began on Christmas Eve 2022.
An unnamed woman matched with Zachary Kent Mills, a 21-year-old from Texas who seemed like a normal guy. Little did she know, this seemingly ordinary date would take a terrifying turn when she declined his advances.
What unfolded next was a nightmare no one could have anticipated. Mills transformed into a monster, unleashing his aggression and holding her hostage in his apartment. For five agonising days, he subjected her to unimaginable horrors, depriving her of food and water and relentlessly assaulting her every time she tried to escape.
But fate intervened on December 29th when Mills left the premises to spend time with his father, unknowingly giving the victim a glimmer of hope. Seizing this opportunity, she bravely escaped from her captor's clutches.
The woman's injuries paint a tragic picture of the abuse she endured: severe bruising on both eyes, bite marks, cuts on her throat and nose, and haunting bruises across her body.
Justice caught up with Zachary Kent Mills a day later, and he was arrested and charged with aggravated kidnapping. It's safe to say that his dating life will be put on hold for quite some time after this chilling ordeal.
Don't show up unannounced 
Imagine meeting someone on Tinder, hitting it off, and realising they're not your type. That's okay, right? Wrong. Maya learned this the hard way when her date turned into an obsessive stalker.
At first, it was just the constant messages and surprise visits to her home that had Maya on edge. But then her stalker went even further, showing up with a plush blanket and a DVD of her favourite movie, Enchanted.
Things took an even more sinister turn when the stalker started lurking on her college campus, even following her onto the subway. He begged for another chance, desperate for her affection. As Maya grew increasingly fearful for her safety, she was left with no choice but to threaten to call the police. Only then does the stalker grasp the severity and finally retreat into the shadows, leaving Maya shaken yet relieved.
Don't write love letters to strangers
Back in 2012, Thomas J. Cicerello, who was 45 years old at the time, found himself in hot water. He had been sending secretive love letters to a 12-year-old girl, with intentions that quickly turned dark.
It all started in June 2011, when the girl's mother discovered peculiar letters arriving in their mailbox. They looked like innocent greeting cards, but inside contained love notes from an unidentified "secret admirer." Over the next few months, a total of six letters arrived, each one leaving the mother bewildered.
But the story soon took a sinister turn. The last letter, sent in 2012, carried a menacing tone. The writer, frustrated with the girl's apparent ignorance of his love letters, threatened to harm her physically. Fearful for her daughter's safety, the mother immediately contacted the Delray Beach Police in Florida.
The mother immediately suspected Thomas J. Cicerello as the culprit. The writing on the letters matched his style and handwriting from previous correspondences with neighbours. Despite no longer residing in the neighbourhood, Cicerello was swiftly located and taken in for questioning.
During the investigation, Cicerello claimed that the letters were merely a misguided joke. He confessed his intention to use them as a ploy to win the young girl's affection. However, his actions had crossed the line into a terrifying ordeal for the young teenager. He would eventually be sentenced to two years in jail for aggravated stalking of a victim younger than 16 years of age.
Just say your goodbyes at home 
We've all watched those classic romantic comedies where the determined guy buys a plane ticket just to dash through customs and bid his lady a heartfelt goodbye. But here's a real-life cautionary tale that proves why you should never try to recreate that particular romantic gesture.
It all went down at Singapore's Changi Airport. A devoted husband decided to surprise his wife by purchasing flight tickets. His plan? To accompany her through the security gates, making sure their farewell was unforgettable. Little did he know, he would unknowingly land himself in deep trouble, including facing potential fines of up to $21,000 and a maximum sentence of two years in jail.
You see, in Singapore, passing security checks with a boarding pass is strictly reserved for genuine travellers. Unfortunately, our unsuspecting husband was ignorant of this particular law. As he attempted his emotional goodbye, he found himself facing a tumultuous storm of consequences.
And believe it or not, he's not alone in his misfortune.
According to the Singaporean police, over 33 people had been arrested for similar offences that year alone. Some individuals have even gone as far as purchasing plane tickets just to indulge in duty-free shopping at the airport.
Conclusion
While it may be tempting to go the extra mile to show your love and affection for someone, it's important to think through the consequences of your actions so you don't end up in the news for all the wrong reasons!
Reader insights
Nice work
Very well written. Keep up the good work!
Top insights
Easy to read and follow

Well-structured & engaging content

Expert insights and opinions

Arguments were carefully researched and presented

On-point and relevant

Writing reflected the title & theme
Add your insights