How A True Crime Documentary Exposed A Killer - Robert Durst
The subject of HBO's "The Jinx" was convicted of murdering a close confidante in 2000 in order to prevent her from disclosing information about his wife's absence.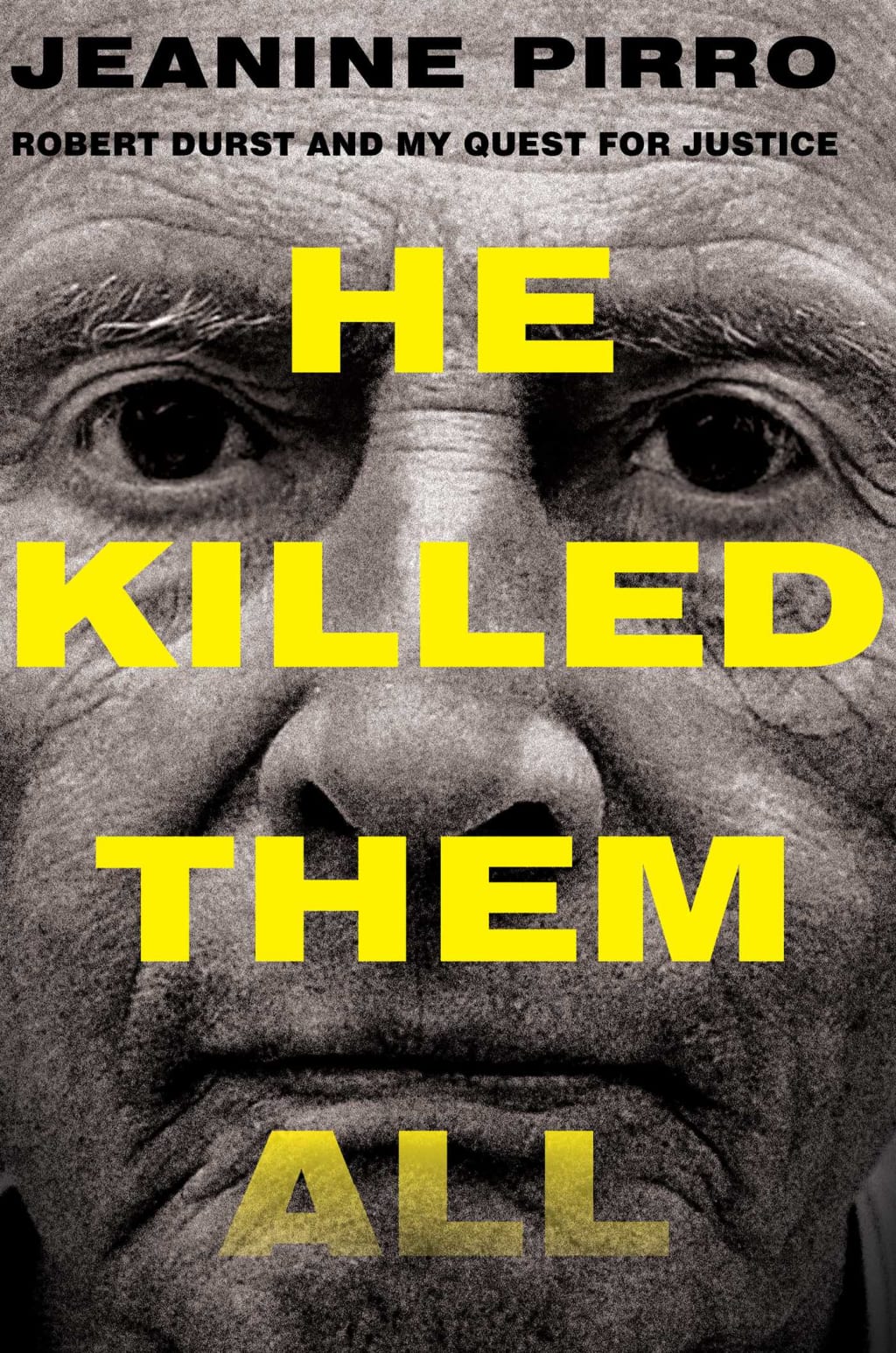 Kathleen McCormack Durst was reported missing in 1982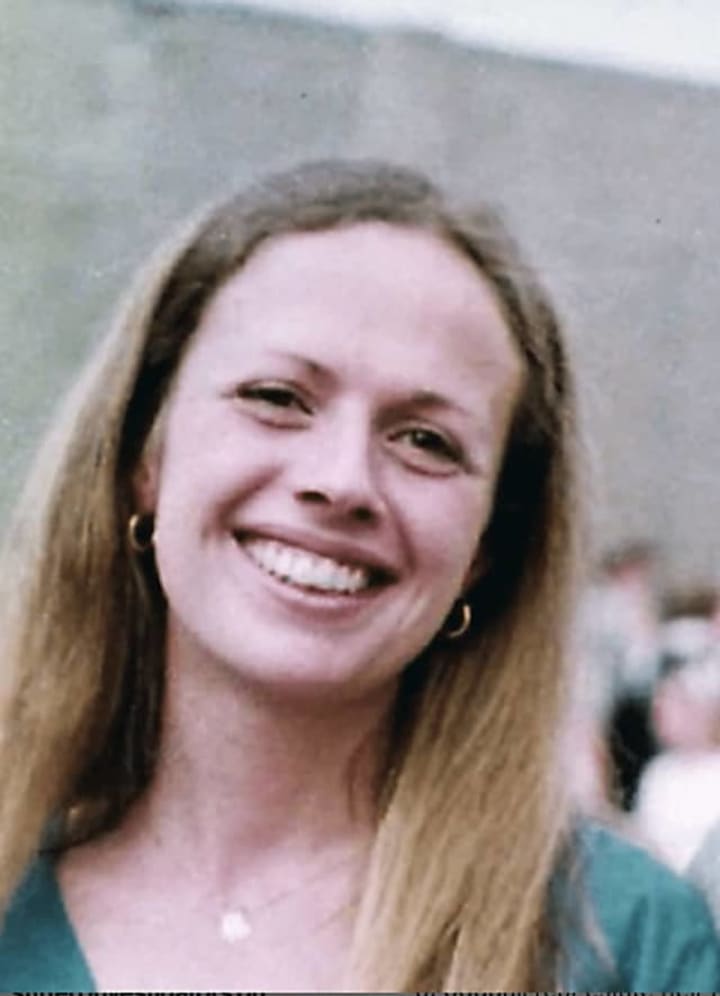 "VANISHES! Search for beautiful wife of developer" shouted the title in The New York Post. Robert A. Durst was that developer, the heir to a real estate dynasty whose skyscrapers helped define Manhattan's cityscape. Mr. Durst told the paper (in an interview organized by his friend and publicist, Susan Berman) that his wife, a 29-year-old medical student, had vanished the night of Jan. 31, and he was frantic to locate her.
When they married in 1973, they celebrated at Studio 54, cruised the Mediterranean, and visited Thailand. They divide their time between a lakeside retreat 50 miles north of Manhattan and a Riverside Drive penthouse condominium. Friends would later claim that Mr. Durst pushed his wife to have an abortion, which strained their relationship.
Mr. Durst went into a police precinct station house five days after her absence to report her missing. His family and acquaintances suspected him right away. "I believe he murdered her," Ms. Durst's sister, Mary McCormack Hughes, told her husband after Mr. Durst phoned to report her missing. Her corpse was never discovered, and Mr. Durst maintains that he has no idea what happened to her.
A Family Dispute in 1994
The Durst family controlled a large collection of office buildings and other properties in Manhattan, and Robert was the heir apparent as the eldest son. But by the 1990s, his conduct — erratic hours, siphoning off company money, urinating in his brother's garbage receptacle — had lost him the favor of his father, Seymour, who selected Mr. Durst's younger brother to take over the firm in 1994.
The two brothers, who were only 18 months apart, had never gotten along, particularly after their mother, Bernice, fell or leapt from the family home's roof in 1950, when Robert was seven years old. Mr. Durst cut himself off from his family after being devastated by his father's decision and started flitting between residences in New York, Texas, and California. In 1995, he chose not to attend his father's burial.
Reopening the Investigation in 1999
Mr. Durst told police detectives that the last time he saw his wife was after supper at their cottage in South Salem, N.Y., when he placed her on a train to Manhattan. In the 1980s, the original hunt for her concentrated on their Manhattan penthouse.
However, in 1999, a State Police detective received a report — a bad one, as it turned out — that prompted him to begin digging into the 17-year-old cold case. He went through old police documents and reinterviewed witnesses before presenting the case to the Westchester County DA.
In November 2000, the fresh investigation made news. Mr. Durst soon married again, gave his new wife control of his finances, and leased a $300-a-month room in Galveston, Texas, while pretending to be a mute lady. He didn't want to be Robert Durst anymore, he told a lawyer later.
Susan Berman, his erstwhile spokeswoman, also called. She was in dire financial circumstances and requested assistance. Mr. Durst sent her two $25,000 cheques.
2000
Passing of a Close Friend
Residents of Benedict Canyon Drive saw two dogs roaming loose on Christmas Eve, not far from where Charles Manson's disciples killed Sharon Tate in 1969. They were Ms. Berman's.
When the cops arrived, they discovered her rear entrance open. Ms. Berman lay lifeless inside the home, shot in the back of the head, her terriers' paw impressions traced through the pool of blood. There were no indications of forcible entrance, and her purse remained untouched.
Other suspects in Ms. Berman's murder included her boss and the landlady. But at the top of the list was whoever had penned a letter to the Beverly Hills Police (misspelled "Beverley") on December 23. On a sheet of spiral notebook paper, Ms. Berman's address was written in large block characters, along with a single word: "cadaver."
On trial in Texas, in 2003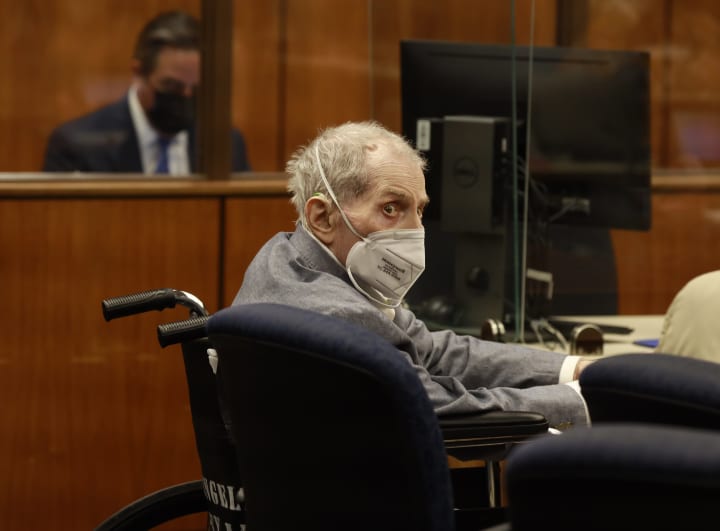 On September 28, 2001, a father fishing with his daughters discovered a body drifting in Galveston Bay. During a search, a police officer found a man's limbs and legs amid plastic trash sacks nearby. The cranium was never discovered.
The bags held a bow saw cover, a receipt from a nearby hardware store, a drop cloth, and a newspaper with the delivery location of a Galveston apartment building. Morris Black, the deceased, resided there. So did Mr. Durst, dressed as a woman, detectives would find.
Mr. Durst testified two years later at the trial, claiming that the two men had been friends. But when he returned to his room one evening, he found Mr. Black, 71, holding a pistol. They labored and eventually collapsed. The gunshot was fired. Mr. Durst claimed he reclined in a puddle of blood on the kitchen floor, cutting up the corpse, because he was afraid no one would believe him because of his wife's long-ago disappearance.
The jurors found him not guilty of homicide.
2015
A New Clue, and a Documentary?
Mr. Durst was accused of murdering Ms. Berman by Los Angeles authorities. While awaiting trial in Galveston in 2002, they obtained a sample of his handwriting to match to the "cadaver" letter. However, there was insufficient proof to prosecute him. The investigation, like his wife's absence, turned cold.
Mr. Durst, on the other hand, did not remain silent. He spoke with the makers of "All Good Things," a 2010 feature film that depicted a loosely fictionalized version of his life, and consented to sit for more than 20 hours of interviews. He also provided them access to more than 60 cartons of his private papers, family keepsakes, credit card invoices, phone bills and legal documents.
The filmmakers made it all into a six-part HBO documentary, "The Jinx: The Life and Deaths of Robert Durst," which premiered in 2015.
Mr. Durst confessed to abusing his first wife. He confessed to deceiving detectives. Perhaps most startling was a note Mr. Durst wrote to Ms. Berman in Beverly Hills in 1999, which the filmmakers discovered.
The location was written in large block characters, just like on the cadaver memo.
2015 Arrested Once More
Mr. Durst is seen walking off to the restroom with a microphone still attached to his shirt in the concluding installment of "The Jinx," which broadcast on March 15.
"What the heck did I do?" he is overheard saying. "Of course, I killed them all."
His attorneys contend that it wasn't a confession because the producers spliced together two sentences he said in the restroom at separate times. But by the time those remarks were broadcast, Mr. Durst had already been arrested.
Mr. Durst was arrested on a murder warrant in New Orleans, where he had reserved a hotel room under an alias, twenty-four hours before the final transmission. Authorities said they thought he was about to leave the nation.
Mr. Durst was questioned the next morning by John Lewin, a deputy district attorney from Los Angeles. Mr. Durst grumbled that his sibling wished to "take my birthright" during a three-hour review of his life narrative. He admitted to being "very, very, very, very, very domineering" of his first wife. Ms. Berman was characterized as his "best companion." And he had an interesting take on the corpse note.
"Whoever wrote that letter had to be engaged in Susan's death," he said.
A Surprising Disclosure in 2019
Mr. Durst's attorneys made a startling admission in a Christmas Eve court document, nineteen years to the day after Ms. Berman's corpse was discovered: after denying for nearly two decades that he had written the cadaver letter, Mr. Durst now confessed to it.
It was the first time Mr. Durst or his attorneys admitted to being in Ms. Berman's house, or even in Los Angeles, around the time of the murder. Despite the admission, Mr. Durst's primary lawyer, Dick DeGuerin, stated that the defense's bottom line stayed unaltered.
"Bob did not murder Susan Berman, and he has no idea who did," he said.
A Pandemic split a Trial in 2021
Opening remarks in Mr. Durst's murder prosecution for Ms. Berman started in March 2020, just before the coronavirus outbreak brought life to a stop across America.
When evidence was scheduled to restart in May, defense attorneys claimed that the 14-month postponement was the longest in U.S. history, and that jurors may have forgotten specifics or lapsed in their duties not to read or watch news about the case during the break.
However, after interviewing the juror members, the judge directed the trial to continue. Although Mr. Durst was charged with only one murder, the prosecution claimed that the billionaire murdered Ms. Berman because he was afraid she would disclose information about his wife's absence.
The jurors deliberated for about seven and a half hours before finding Mr. Durst guilty after weeks of evidence in which prosecutors summoned 80 witnesses and presented nearly 300 artifacts. On October 14, he was condemned to life in jail without the possibility of parole.
Reader insights
Be the first to share your insights about this piece.
Add your insights