Best Crime TV Shows on Netflix, Hulu, and Prime
Can't get enough of cold cases and cold-blooded killers? Here are the best crime tv shows on Netflix, Hulu, and Amazon Prime.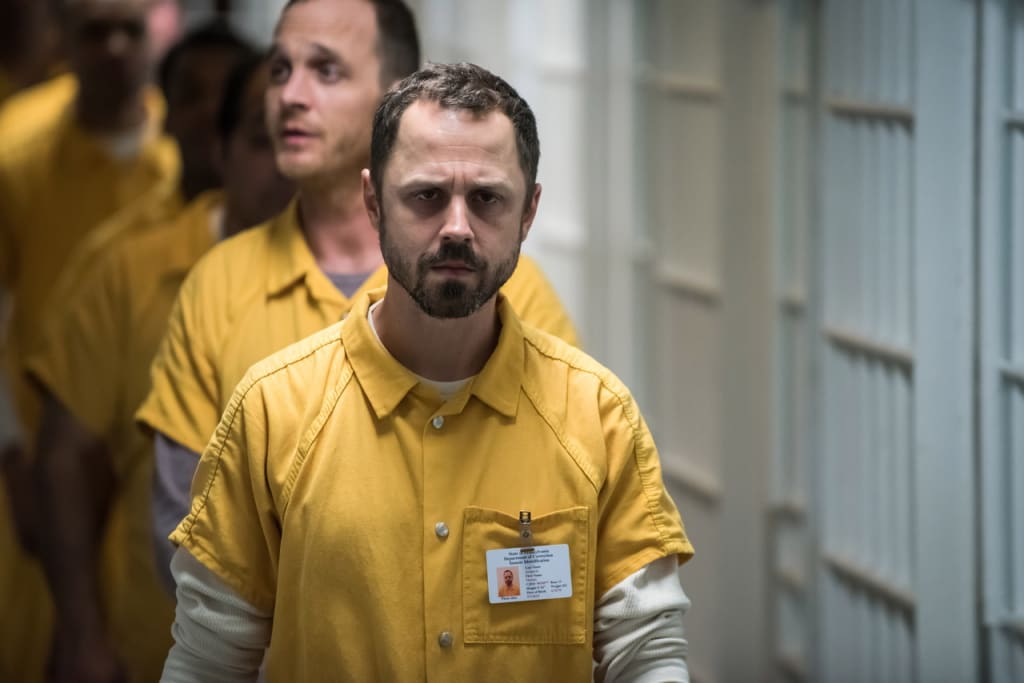 The evolution of television has brought us streaming content to our finger tips. No longer do we all gather around a TV on Saturday nights to watch the latest episode of our favorite show. Now, with online streaming services like Netflix, we have televisions in our pockets.
Dating back to the days of The Wire and even Dragnet, some of television's brightest moments have been about the bleakest. We are fascinated by what we don't know or what we haven't experienced. To watch Omar pillage Baltimore drug dealers in The Wire or the dark, conflicted character development of detective Rust Cohle in True Detective, we're given a mesmerizing view into the grisly world of true crime. These are the best crime tv shows.
Narcosfollows the Columbian drug trade, specifically the inner workings of kingpin Pablo Escobar and his cartel. Wagner Moura gives a captivating performance as Escobar that's equal parts ruthless and sympathetic. The evolution of the anti-hero character has become a common aspect in most television shows and Moura is no different.
This crime drama is both gritty and realistic, showing the brutality of the cartel's murders and the government's efforts to stop it. One of the best crime TV shows has been renewed for a fourth season, due later this year.
Based on the series of books by crime novelist Michael Connelly, Bosch is centered on the internal issues of Los Angeles detective Harry Bosch. Haunted by the cover up of an accidental killing, he struggles to accept his role in the department.
Bosch captures a certain noir vibe, showing the dark seedy streets of Los Angeles. The show features a round cast of veterans, including Lance Reddick and Jamie Hector from The Wire. Titus Willever turns in a solid performance as Bosch in one of the best crime TV shows.
Set in the late 70s during the early days of criminal psychology in the FBI, Mindhunterdeals with some of the most formidable serial killers. One of the most striking is the FBI's interview with Ed Kemper, who was known for killing female hitchhikers.
Out of all the best crime TV shows, Mindhunter is the darkest, thanks to David Fincher. The auteur directed the first two episodes, setting the tone of the show with his trademark style.
Giovanni Ribisi stars in Sneaky Pete, a crime drama created by Breaking Bad star, Bryan Cranston and House creator, David Shore. Ribisi plays a con man who gets out of prison and finds himself being hunted by a gangster he once robbed. He assumes the identity of his former cell mate in an attempt to survive.
Cranston returns to a life of crime, co-starring as the gangster hunting Ribisi down. He and Ribisi also directed a couple of episodes of one of the best crime TV shows.
It's refreshing to see Arrested Development's Jason Bateman in more dramatic roles. His turn as a financial advisor and money launderer is amongst his best. After moving his family from Chicago to the Missouri Ozarks, Bateman becomes entangled with the Mexican drug cartel and local criminals.
Bateman is a tour de force in Ozark, not only giving a terrific performance but also by directing some of the show's biggest episodes. Ozark flashes glimpses of other crime series like True Detective and Breaking Bad, cementing itself as one of the best crime TV shows.
Hugh Laurie returns to the small screen as another doctor. However, instead of diagnosing strange diseases, he deals with mental cases in Chance. When he is pulled into a world of corruption and crime by one of his patients, Laurie struggles to solve his own issues at home.
Although Chance was cancelled by Hulu after two seasons, it still remains as one of the best crime tv shows. Show creator Kem Nunn is a former writer of the former HBO series, Deadwood.
Tim Roth stars as Jim Worth, the affable new police chief of a small town in Canada. But when he slips into his drunken alter-ego, Worth becomes his own worst enemy. With his previous connections to British crime circles, his past as an undercover cop in London comes back to haunt him.
Tin Starhas glimpses of Fargo and Sons of Anarchy, which gives it a light but serious undertone. Show creator Rowan Joffe is also known as the writer for 28 Weeks Later and now one of the best crime TV shows.
Set in Jersey City, detectives investigate the death of a young African-American boy. Racial tensions fly as police discover the boy was accidentally killed by a white cop.
Seven Seconds is the latest crime drama from writer and director Veena Sud, creator of the American version of The Killing. One of the best crime TV shows also features multiple illustrious directors, including the final directorial credit of Oscar-winner Jonathan Demme, who died last spring.