Ten Famous Prison Breaks in History
It takes creativity to escape out of prison. Here are ten famous prison breaks in history.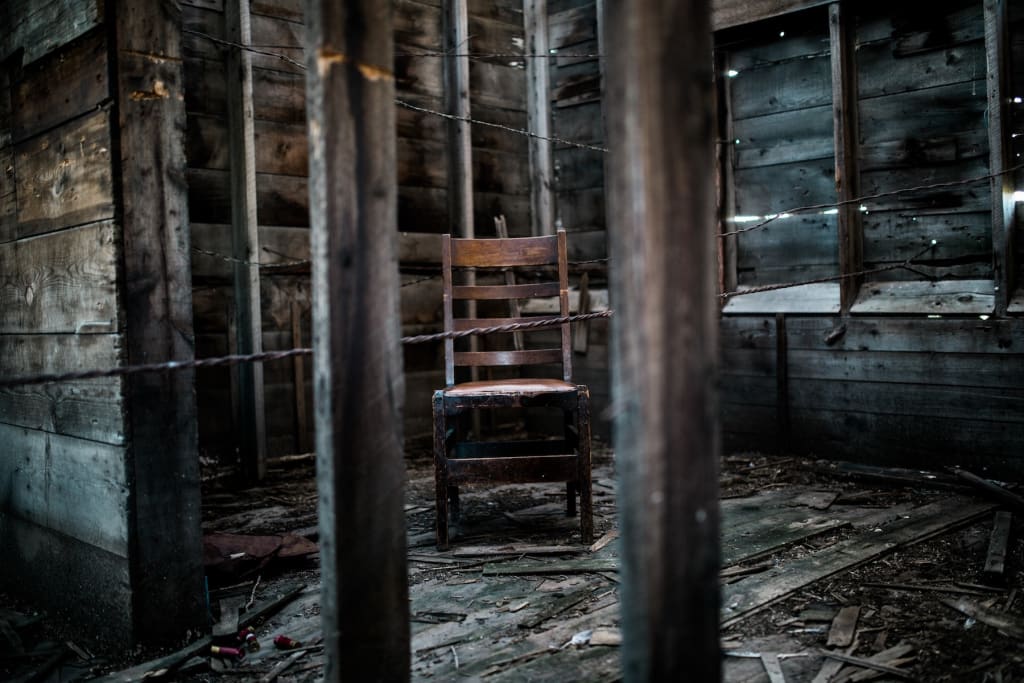 It's amazing to see what prisoners go through and the creative plans they come up with to escape. Very few succeed, let alone live to tell the story. But those who do survive and succeed are part of a very small group and later recognized for their ridiculous feat. Here are ten famous prison breaks in history.
John Dillinger
One of the most infamous criminals and famous prison breaks in history was John Dillinger, who robbed dozens of banks through the 1920s and early 1930s. Dillinger's first prison stint was when he was 21 years old, attempting to hold up a grocer. He was sent to Indiana State Prison. Dillinger served for nine years, learning the art of bank robbing from several inmates.
Months after being released, Dillinger was captured in Ohio after robbing five different banks but was rescued by former inmates. After robbing banks across the midwest, Dillinger and his gang fled to Florida and to Arizona where they were caught and extradited to the Crown Point jail in Indiana. The jail was considered escape proof but the crafty Dillinger created a wooden gun by carving out a piece of wood and painting it with shoe polish. He used it to force his way out past several guards and escaped in the sheriff's car.
Frank Abagnale
The main inspiration behind Steven Spielberg's Catch Me If You Can, Frank Abagnale was a master con man and had some of the most famous prison breaks in history. When Abagnale was captured for forging fraud checks, he spent over a year in prison in France and Sweden before being extradited to the United States. While being deported to the US, Abagnale managed to escape out of an airplane when it was pulling up to the gate at JFK International Airport. Abagnale traveled to Montreal where he was finally captured and sent to the US Border Control.
Abagnale was awaiting trial in an Atlanta prison when a US Marshal forgot his detention papers and Abagnale convinced guards that he was an undercover prison inspector. After several weeks of building a rapport and credible identity with the guards, Abagnale was allowed to meet with his "partner" outside the prison where escaped.
El Chapo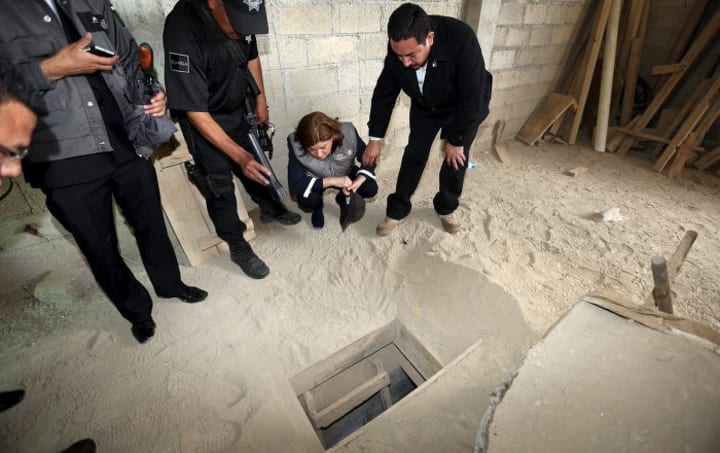 Notorious Mexican drug cartel, Joaquin "El Chapo" Guzman Loera was named Public Enemy No. 1 in 2013 by the city of Chicago. El Chapo and his enterprise was the most powerful in Mexico. He spent several stints in various Mexican prisons, often treated like a king, eventually escaping in a laundry cart.
El Chapo lived on the run for years until he was finally captured in 2014 and sent to a maximum security prison. Here is where his prison escape was made famous. El Chapo escaped through an underground tunnel from the shower area in his cell to a house a mile away. The tunnel itself was ten miles underground as El Chapo climbed down using a ladder and walked away to freedom. The tunnel was also equipped with lights, ventilation, and other materials, making it one of the most famous prison breaks in history. Officials also found a motorcycle in the tunnel.
Escape from Alcatraz
Possibly the only escape from the famous Alcatraz Federal Penitentiary in San Francisco, three men escaped in 1962 but were never found. Inmates Clarence Anglin, John Anglin, and Frank Morris created human dummies out of soap wax and tucked them into their beds. They broke out through an unused utility door and used prison-issued raincoats as life rafts to get across the bay. Despite making it to the water unnoticed, the three men were never found. It's been theorized that they all drowned in the bay but still one of the most famous prison breaks in history.
T.J. Lane
In 2012, T.J. Lane was 17-years-old when he opened fire at a high school in Ohio, killing three students. After being given three life life sentences at his trial, Lane escaped from prison just eight days after his 20th birthday. Lane and two other inmates used a makeshift ladder to climb over a fence during recreation period and ran into the woods. They were all captured less than a day later and sent to maximum security prisons in Ohio but it's still considered one of the most famous prison breaks in history.
Pascal Payet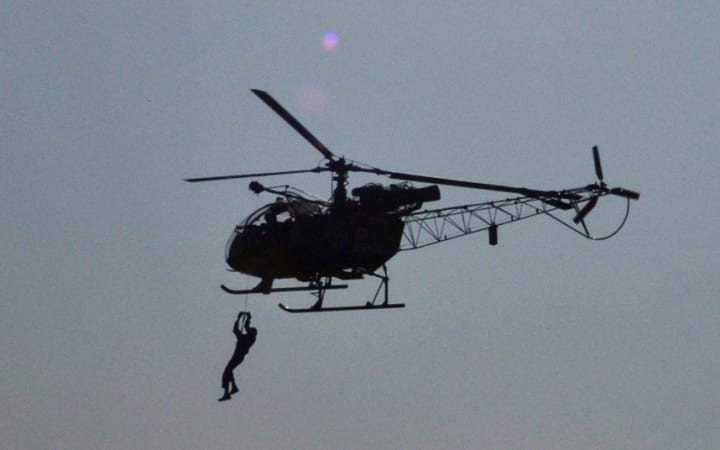 One of the most famous prison breaks was by French criminal Pascal Payet who is known best for his multiple prison escapes by helicopter. In 2001, Payet arranged his escape with friends to pick him up on the prison roof in a helicopter, later being captured days later. Two years later, he organized another helicopter escape with three other inmates. They were all captured after three weeks.
After being sentenced to 30 years for murder, Payet was transferred to multiple prisons in France when he escaped one last time. During a Bastille Day celebration, four men hijacked a helicopter from an airport and used it to free Payet. After fleeing to Spain, Payet and his accomplices were captured a few months later. Pay holds the world record for most number of prison escapes by helicopter.
David Sweat and Richard Matt
Two convicted murderers, David Sweat and Richard Matt, escaped through a Shawshank Redemption-like escape from the Clinton Correctional Facility in New York. The two prisoners used power tools to cut through steel pipes as they crawled to their escape. Sweat and Matt both were aided by two prison guards who provided them with the tools and was supposed to pick them up outside the prison. The manhunt took nearly a month and $23 million to find the two men. Matt was shot and killed by a border agent and Sweat was later captured and sent to a maximum security prison but it's still one of the most famous prison breaks in history.
The Texas 7
One of the most famous prison breaks in history was this group of escapees who were captured by police after being recognized by an episode of America's Most Wanted. Joseph Christopher Garcia, Randy Ethan Halprin, Larry James Harper, Patrick Henry Murphy, Jr., Donald Keith Newbury, George Angel Rivas, Jr. and Michael Anthony Rodriguez worked together to restrain nine maintenance workers and four guards. Each victim was knocked unconscious while the prisoners stole their clothing and identification from them. They managed to disguise themselves in the stolen clothing, steal a maintenance truck and drive away. The Texas 7 were all eventually captured after people recognized them in an episode of America's Most Wanted. Three were executed, one committed suicide, and three others are currently on Death Row.
Richard McNair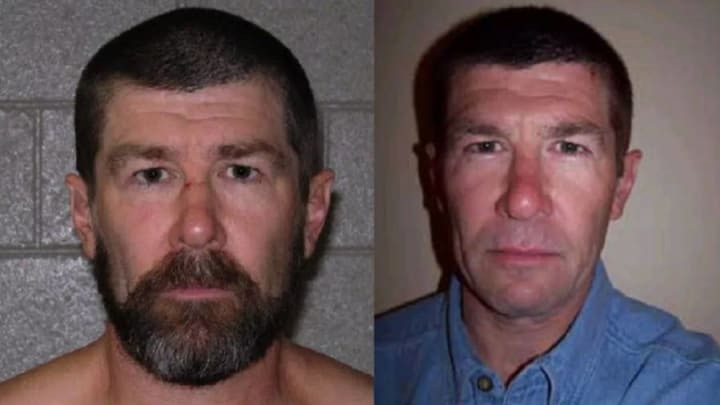 Richard McNair was also featured on America's Most Wanted multiple times. McNair's first escape came at the police station when he was first arrested for murder. McNair was able to use lip balm in his pocket to lubricate his hands free of the handcuffs and took off on foot. He was later captured by police and sent to prison.
In 1992, McNair escaped from the North Dakota State Penitentiary by crawling through a ventilation duct. After escaping, he attempted to disguise himself by dying his hair and changing his appearance. He was on the run for ten months before being captured in Nebraska and sent to the Federal Bureau of Prisons.
One of the most famous prison breaks in history was when McNair escaped again in 2006 from a state penitentiary in Louisiana. He constructed his own escape pod which was buried underneath a pile of mailbags. When the pallet he was in was shrink-wrapped and sent to a warehouse outside the prison, McNair cut himself out and escaped. McNair managed to escape to British Columbia and wasn't officially captured until 2008 after an airing of America's Most Wanted.
James Robert Jones
Perhaps the most interesting fugitive story is that of James Robert Jones who was a convicted killer and lived as a fugitive for 37 years before his capture. Jones was convicted of killing a fellow soldier when he was in the Army, stationed at Fort Dix. While it's unclear just how Jones escaped from prison, it's remarkable that no one knew his whereabouts til almost 40 years later, using face-recognition technology. Jones assumed a new identity and worked at an air conditioning company in Florida when he was captured, making it one of the most famous prison breaks in history.