Welcome back to 52 Lock Up, I am your Appletini Cadma of Bitten Apple TV. 52 lock up is a series I started to talk about one of my biggest passions of true crime. A new episode on every Cadmaniac Monday for 52 Mondays, 52 crimes. Hope you guys enjoy, be sure to like, leave some feedback and subscribe; Viewer discretion is always advised. I will be discussing the death of children in this episode. Viewer discretion is advised.
Today's episode we are starting off With the first crime of me not releasing this episode on time; but I promise you I was super overwhelmed with life and taking care of things. I'm not saying I'm Wonder Woman but you won't see me or her in the same room.
Let's kind of take a break from the dark stuff and let's talk about some crimes going on and the rise of a dark knight in Arkansas; as a comic, anime, manga and true crime fine I could not pass this up. Let's hop into the batmobile to Little Rock Arkansas. Oracle put up the timeline!
August 22nd 2020 Larry McChristian is reported missing from his home. Larry Eugene McChristian was born 10/23/1955. He later would marry Annona and settle in Yellville, Arkansas. I believe they had a child Jesse Ryan McChristian but I am unsure. There was very little said about the victim's life. Some news outlets stated that Larry was reported missing from Yellville Saturday. The National missing person's database did not provide any other additional information.
Whoever kidnapped 64 year old Larry McChristian on Saturday would murder him 08/23/2020 and leave his body on a strangers porch after midnight on 08/24/2020. The owners of the home called out to police with their arrival at around 2:03 a.m. to 2200 S Gaines street Little Rock. For reference, Little Rock is at least 2 and a half hour drive from Yellville; question is with so little leads where is the vehicle with the evidence? Officer Troy Dillard and his partner arrive on scene to the stabbed body left in someone else's front yard. Little Rock Police reach out to their Twitter account for the community to help out with this murder.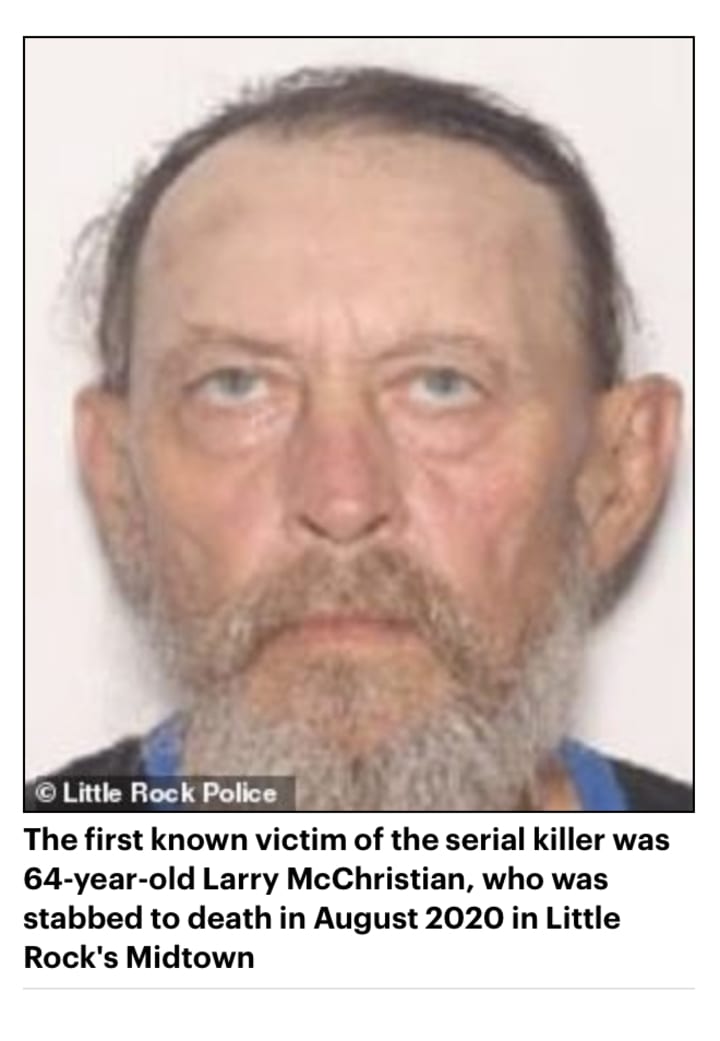 Police have very little evidence to work with. Postmortem we're looking at the knife wounds to see what kind of knife with the forensics team. Officers are trying to uncover a motive for the killing and of course why leave it at that specific house; are they involved some how or are they being targeted with "warnings".
09/23/2020 left on the porch at 4218 W. 12th street is 62 year old brown eyed Jeff Welch for Officer Ricky Harmon to see at 2 a.m.. Jeff Welch was born 12/09/1957. I was unable to uncover information about their personal life prior and of course these are all ongoing cases. Police still have no motive or suspect yet and turn to Twitter in hopes the community will tell them they saw something.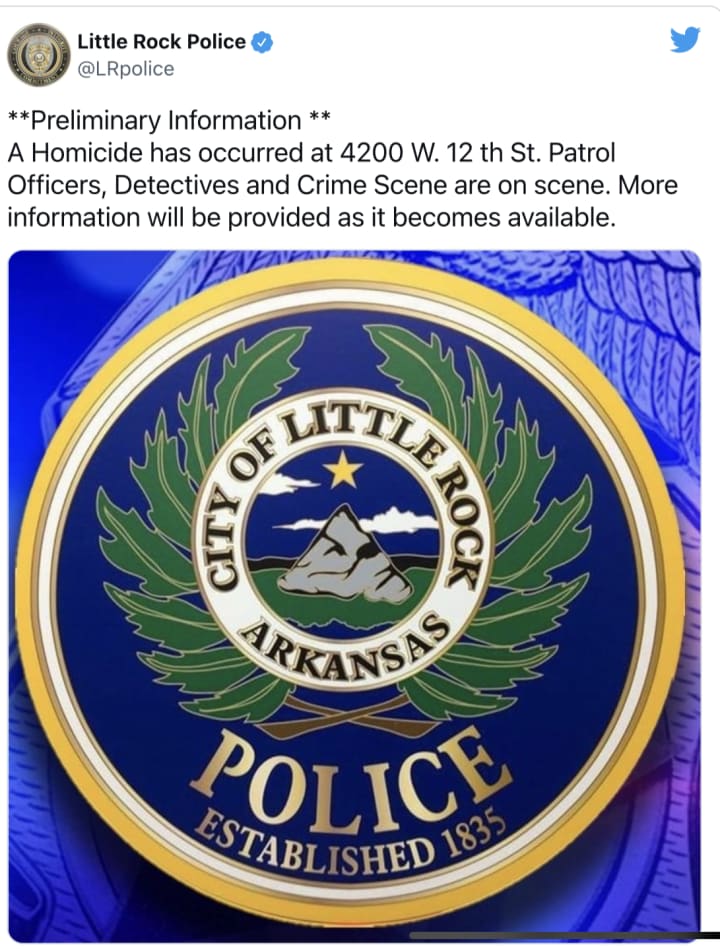 04/11/2021 43 year old Debra Walker born 2/12/1978 would be walking down South Pulaski Street heading home after enjoying her night out. Around 3 a.m. she would come around the corner of 19th and Marshalls street when a man runs up behind her and stabs her 15 times; and leaves her body there in hopes she would die. Officer Nicholas Young would be called in to her body being left in front of 1906 S. Pulaski Street. Debra would survive. She would go on to describe the suspect as over 6 feet tall and a slender build. The pattern is starting to change in comparison to the previous deaths.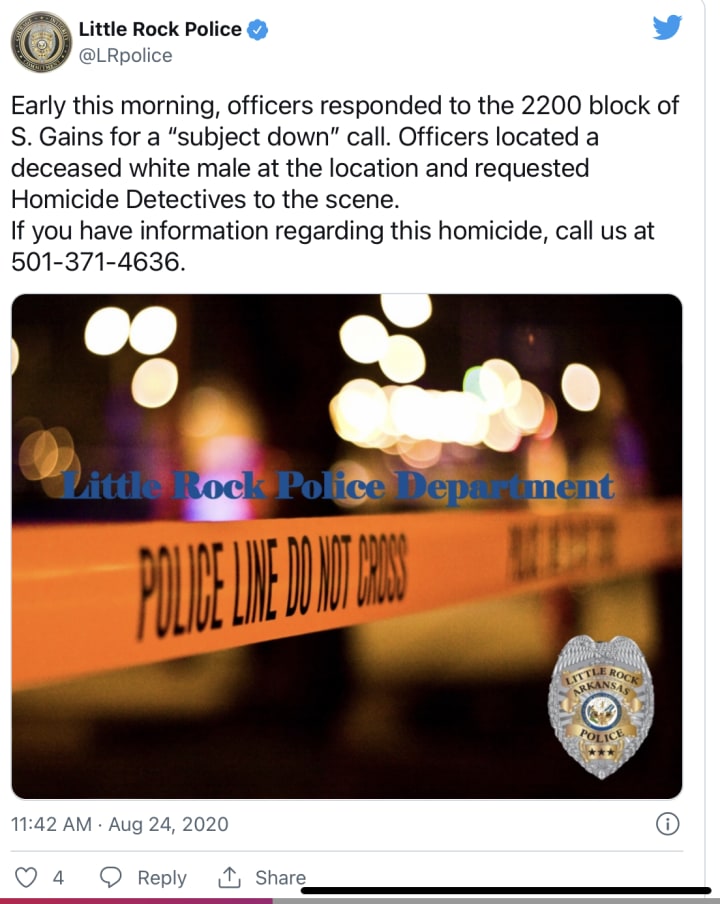 I presume because they were unsuccessful this is why they went out on 4/12/2020 the following day. We are beginning to see a pattern and like anyone else watching those documentaries; usually when they fail to kill someone they go back out again and look for another victim. Officer Christopher Henderson would be called to 2710 Wright Avenue on 04/12/2021 to the body of 40 year old Marlon Franklin. Marlon seems to be the youngest victim of who is becomes known as the Little Rock Slasher. Marlon was born 01/16/1981 and had recently become homeless. Marlon is also the first victim that is different from the others; he's Black.
Larry Eugene McChristian was a 64 year old White Male. Jeff Welch was a 62 year old White Male. Debra Walker is a 43 year old White Female. Marlon Franklin was a 40 year old Black Male. Is this the same person committing these crimes? Are they testing how they want to kill? Who they want to kill? We have two 60 something year old White Men and a 43 year old White Female plus a 40 year old Black Male. Will this person be targeting a younger age range? Were they practicing on Larry and Jeff because they were older and perhaps weaker? Were they testing on a female? Or is the killer picking whoever is available? Are these cases even related? They seem to not be too far from each other. They are in the same neighborhood and between the hours of 1 a.m. and 5 a.m.
What do all of these victims have in common? A common enemy? If this is the work of a serial killer, are they in the beginning stages of developing their pattern. It is common to see kill patterns with serial killers.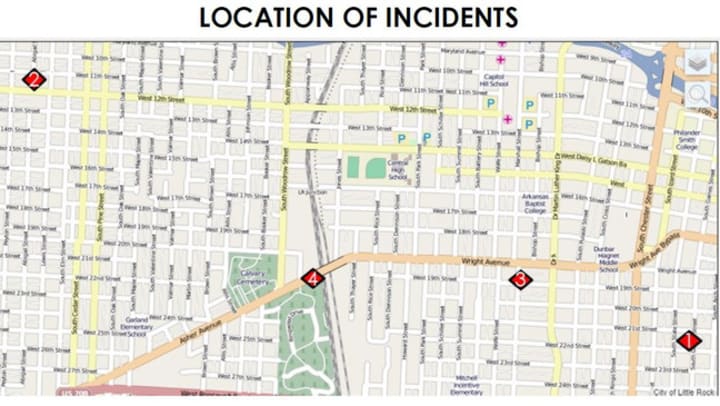 Referencing to Lieutenant Nelson Andreu a retired Miami Police Officer investigated 6 serial killer cases and explained in an article he first attempts to track similarities among people who kill strangers and then presents how the six cases he investigated may or may not have conformed to these generalities. Five generalities are discussed based on a consensus of the majority of criminal profilers, based on actual cases investigated: (1) common knowledge, (2) genesis of a serial killer, (3) victim selection, (4) victim objectification, and (5) denouement. If this is the same person do we see a pattern change of location? Not all serial killers travel fyi, serial killers tend to kill in their comfort zone until they become confident and then they venture out. Are they only killing around a specific time? Are these sex motivated crimes? Anger motivated? Financial gain? Or is for attention? There is so much that has to go into this to discover who it is.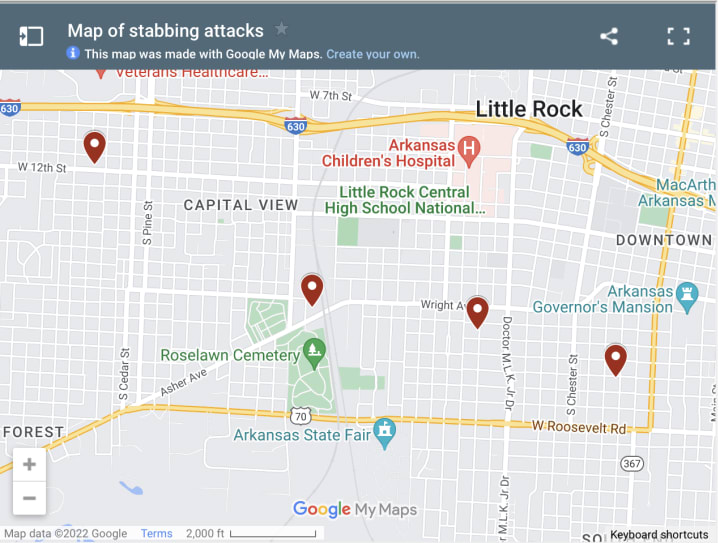 What does this have to do with comic books? Well these string of stabbing have caught the attention of a vigilante. I presume he's watching the call for help from Little Rock Police Department's twitter account; but I do not think this what they had in mind.
Meet Shadow Vision! Little Rock's Vigilante Superhero for the last decade; yeah I said decade. His identity has not been revealed to the media and from what I am seeing online; no one is really trying to figure out his identity. I find that to be very interesting. During the Information Age it seems to be understood what he is there for and people are okay with it and not trying to find him. Now Arkansas has it's history like the rest of America so are masked vigilantes where communities are finding their trust? Legally, you're not supposed to be a vigilante right; there's due processing, Miranda rights, evidence, circumstantial evidence, prosecutor and defense attorneys and a string of laws to fight for you and against you. America's social media makes it clear there are a lot of people who do not trust their government or their officers. Ulvade response is another fabric to the blue curtain that separates society from officers/the government.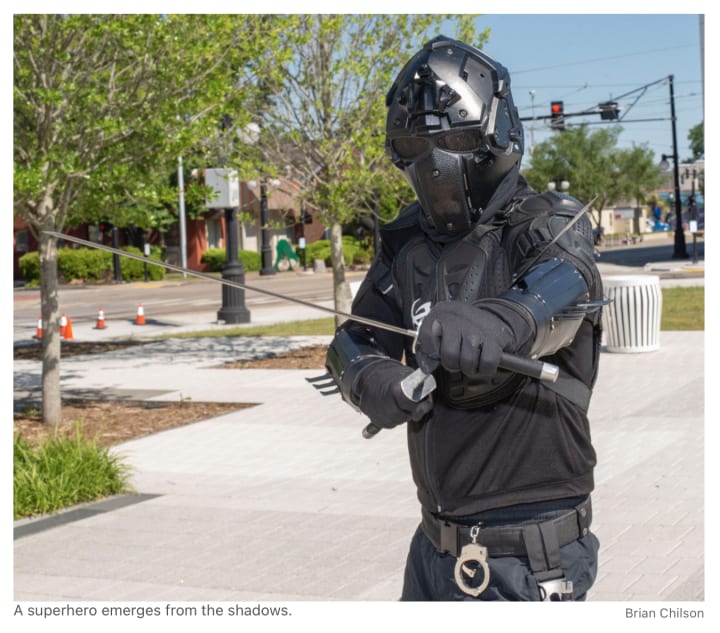 We have the Roe V Wade where people are demonstrating no separation of Church and State. Protesting across the country after George Floyd. Landmark 85' case of the United States versus Montoya de Hernandez which declared that U.S. border officials have the right to conduct warrantless searches regardless of whether they have probable cause because it is imperative that border agents vet individuals without having to wait for warrants. Let me read this section from the supreme court website.
"It states that the alien is entering the United States unlawfully in the presence or view of the officer; or (2) there is "reason to believe" the alien is unlawfully in the United States and likely to escape before a warrant can be obtained. Typically, an alien apprehended at or near the border is detained pending efforts to remove the alien promptly from the United States; or, if the alien is not subject to expedited removal, pending placement in formal removal proceedings. INA § 287(a) also permits designated immigration officers to make warrantless criminal arrests in some cases (e.g., when an offense is committed in the officer's presence, or there are "reasonable grounds" to believe the suspect committed a felony and would likely escape). Title 19 of the U.S. Code, which confers federal customs authority on CBP, also permits warrantless criminal arrests in similar circumstances."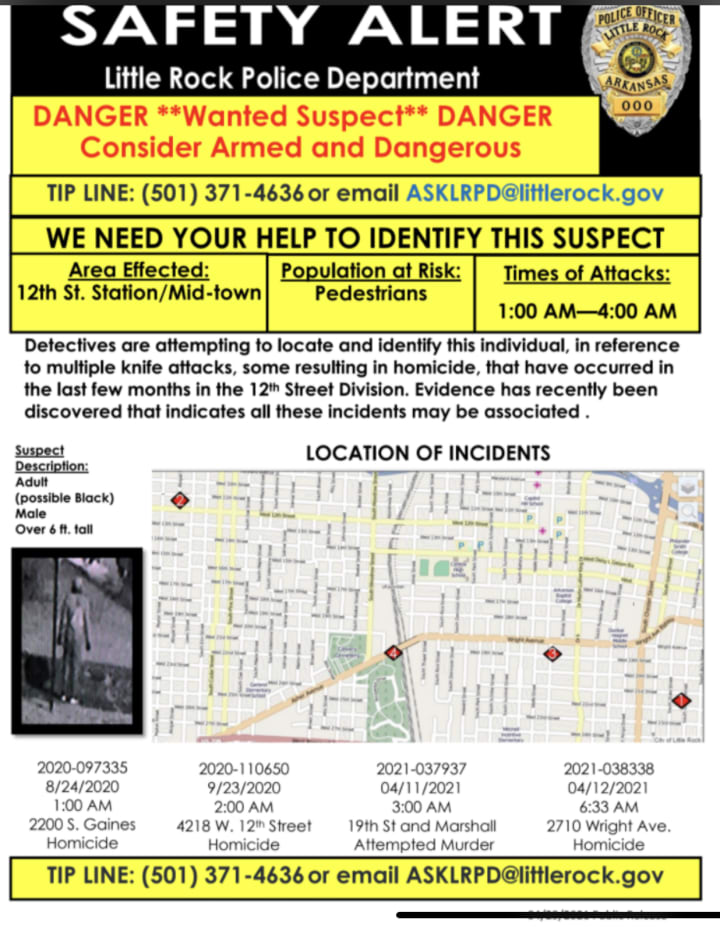 Now we have closed case Egbert vs Boule, where a Turkish guest arrive into Canada illegally. People have been paying attention and at the bottom of page 43 you will find "Certain CBP agents exercise broad authority to make warrantless arrests and search vehicles up to 100 miles away from the border." (https://www.supremecourt.gov/opinions/21pdf/21-147_g31h.pdf) People are angry. People do not trust the officials. People do not trust those in power. Perhaps Shadow Vision is what truly calms the people; do not see my coverage or statements as an invitation to become a vigilante.
Shadow Vision is not happy about Little Rock Slasher and vowed to take care of the problem. Does that mean he will Dexter them or is he going to go the classic comic book move and string them up after beating them up and leave them for the cops to get them? Is that why we haven't seen anything come up from this serial killer since? Shadow Vision was even spotted by a Tiktoker and recorded patrolling the streets. The police don't even seem to be bothered by him. He's seen randomly in the daytime or at night. How is he funding this? I'm sorry this is just as fascinating as the other side of things. Now it has been mentioned that he's from Scotland but I can't confirm that. Most superheroes in the books will disguise their voice if they can; or wear glasses. He even has a cash app at $RLSHShadowVision and works with a team Tothian and Master Legend and people are helping him get his mobile. They have a facebook page too and yes I liked it with the other 11,000 people. He is using Electric Swords, check his facebook for reference. Even reported that they are going to run for mayor of Little Rock soon the way Captain America, Thor, Earth 23 Superman, Green Arrow, WonderWoman and Iron Man running for political positions or Councilman Lan Diep.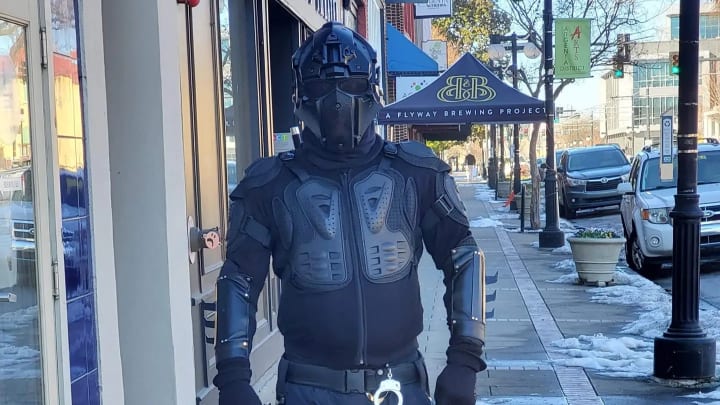 There are other vigilantes as well like Texas born Vigilante Superhero Phoenix Jones in Seattle Washington whose part of the Rain City Superhero Movement with Thorn, Buster Doe, Green Reaper, The Mantis, Gemini, No Name, Catastrophe, Thunder 88, Penelope; and even Red Dragon (thou they reported to be part of another group). Police have recorded them patrolling the streets in support and they have stopped crime like 4 people impersonating law enforcement to rob a blind man, stopped carjackings.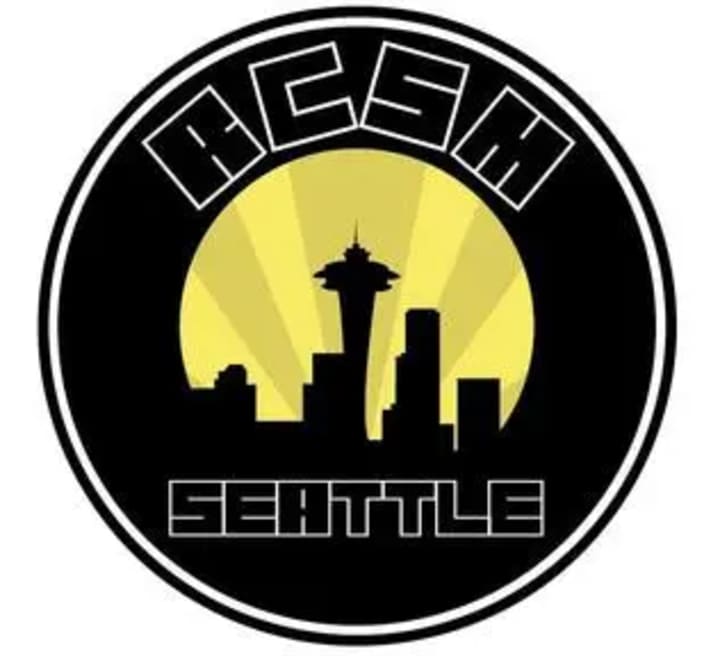 There's Midnight Jack, Omega, Karma, SkyMan, El Caballero and Purple Reign; who seems to be Oracle from what I understand. They have aided in the apprehension of a sex offender, escort people to their cars late at night and more.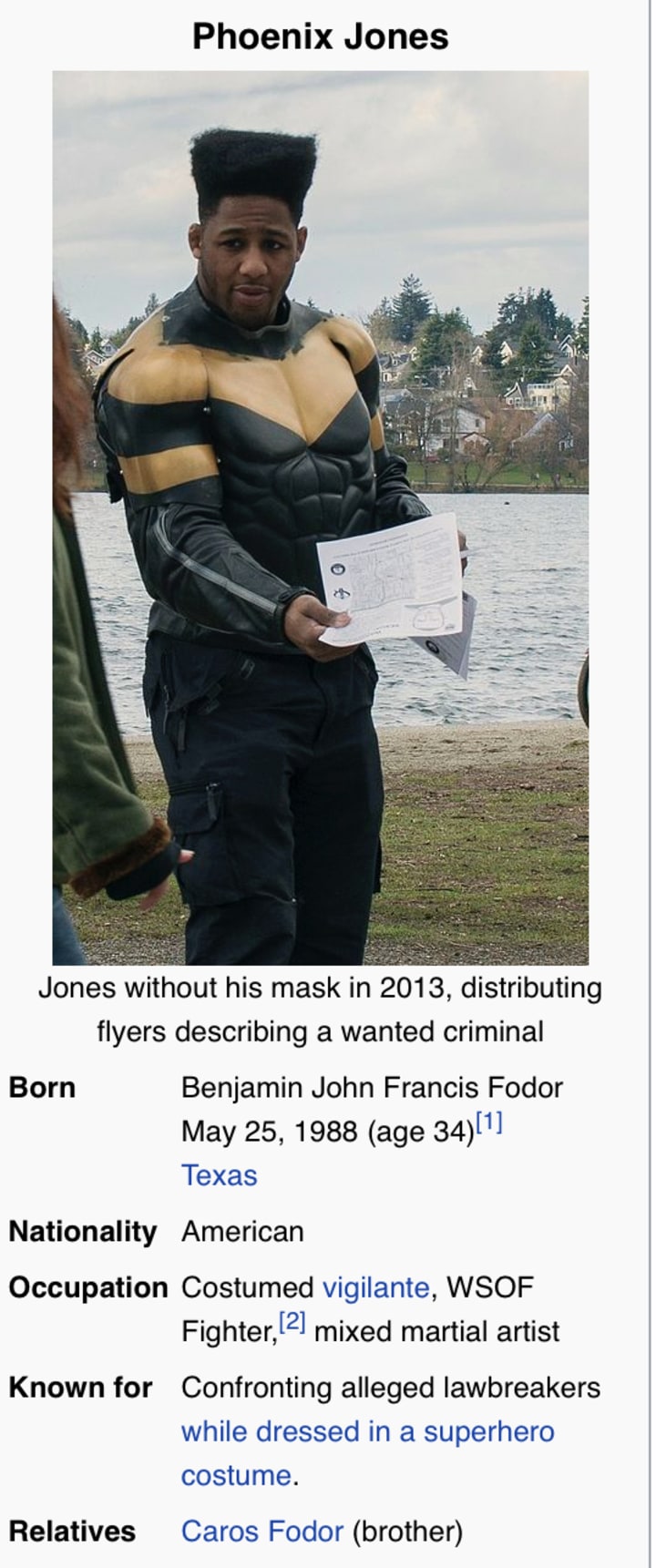 Maybe Shadow Vision should reach out to some of those that were once part of Rain City Superhero Movement and start his own in Little Rock. As a side note, Rain City Superhero Movement came to an end because someone on the team revealed Omega's Identity to the public on YouTube about their misgivings and involvement in the movement.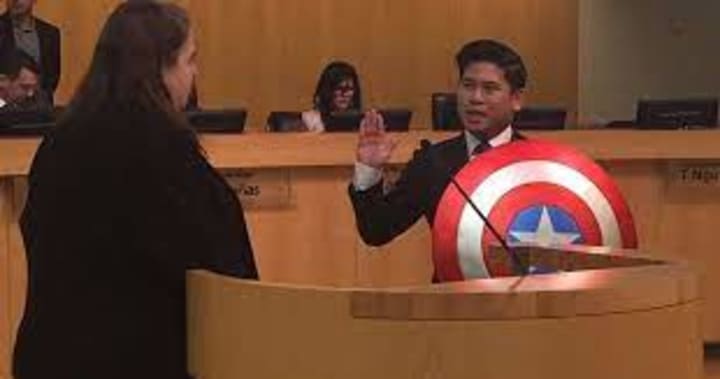 NY Had the Dark Guardian before he became a red beret. We also have the Guardian angels safety patrol which was formed because of a serial killer as well.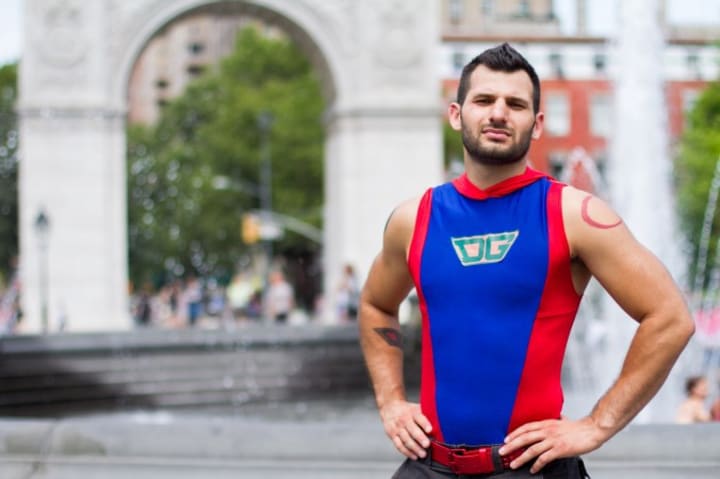 I wish Shadow Vision the best of luck on his journey. For those who would like to help in another way; anyone with information on the attacks is asked to call police at 501-371-4636.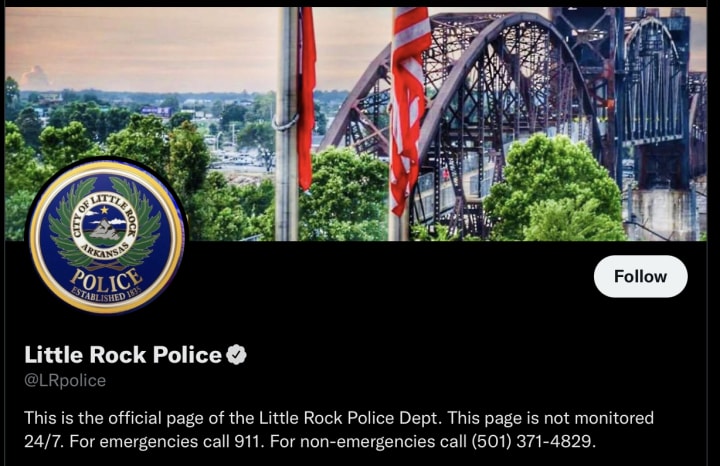 References
https://arktimes.com/wp-content/uploads/2021/04/Incident-Reports-04-29-2021.pdf
https://theculturetrip.com/north-america/usa/new-york/new-york-city/articles/the-real-life-superheroes-defending-new-york-citys-streets/
http://guardianangels.org/
https://en.wikipedia.org/wiki/Rain_City_Superhero_Movement
https://arktimes.com/arkansas-blog/2021/04/29/police-see-link-in-four-knife-attacks-three-fatal-since-august-in-central-little-rockd
https://www.thv11.com/article/news/crime/little-rock-police-homicide-on-west-12th-street/91-00db9d25-c114-47bb-832b-7887cf8305d8
https://www.searchpeoplefree.com/find/larry-e-mcchristian/21a45yoRz1P
https://www.dailymail.co.uk/news/article-9526643/Arkansas-cops-hunting-serial-killer-responsible-four-knife-attacks.html
https://medium.com/established-in-1865/littlerockslasher-9f695eb68afb
https://www.arkansasonline.com/news/2021/apr/29/little-rock-police-search-stabbing-suspect-killed-/
https://katv.com/news/local/1-person-found-dead-in-little-rock-front-yard-police-say
https://katv.com/news/local/3-fatal-stabbings-in-little-rock-connected-police-say-suspect-at-large
https://www.ladbible.com/news/weird-local-superhero-vows-to-take-down-serial-killer-on-the-loose-20210513
https://www.oxygen.com/crime-news/vigilante-shadowvision-wants-to-stop-little-rocks-serial-killer
https://www.ojp.gov/ncjrs/virtual-library/abstracts/serial-killers-homicide-detectives-take
https://www.fbi.gov/stats-services/publications/serial-murder
https://www.kark.com/crime/who-are-the-victims-in-the-string-of-stabbings-at-the-center-little-rock-police-investigation/
https://arktimes.com/arkansas-blog/2021/05/07/local-superhero-shadowvision-vows-to-take-down-the-little-rock-slasher
https://www.dailydot.com/unclick/tiktoker-documents-little-rock-serial-killer-shadowvision-vigilante/
https://crsreports.congress.gov/product/pdf/LSB/LSB10559
https://reason.org/commentary/courts-allow-border-agents-to-freely-search-americans-cell-phones/
https://www.supremecourt.gov/opinions/21pdf/21-147_g31h.pdf
About the Creator
A sweetie pie with fire in her eyes
Instagram @CurlyCadma
TikTok @Cadmania
Www.YouTube.com/bittenappletv
Reader insights
Be the first to share your insights about this piece.
Add your insights