We are NOT alone
A true story of when I was bullied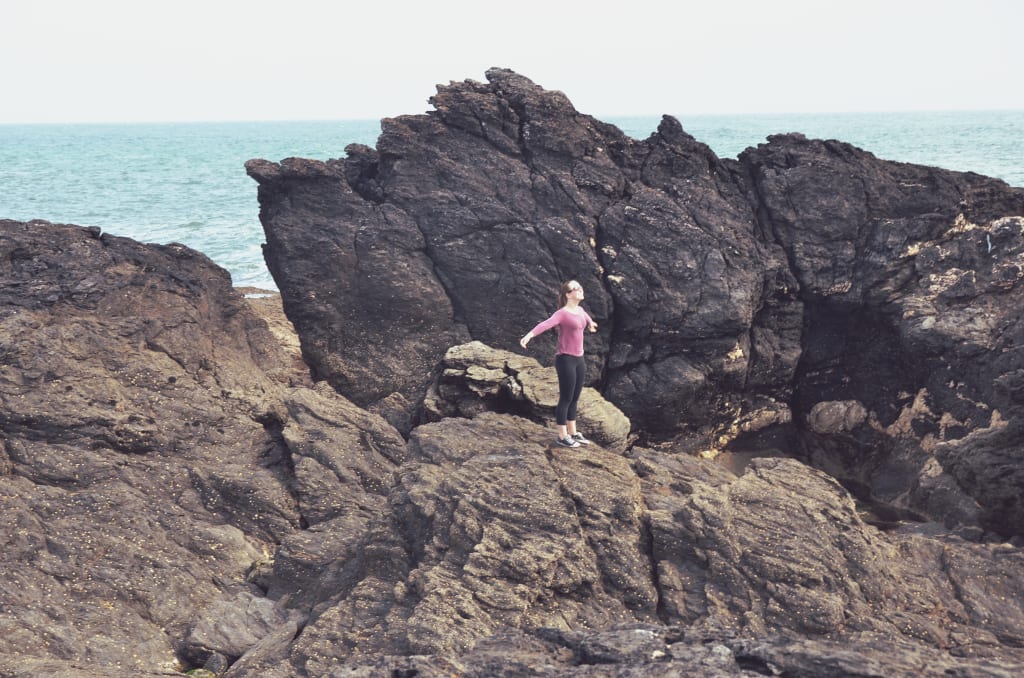 I did not fit in.
I am not someone who blends in with the crowd easily. My personality exudes eccentricity. I'm nerdy, love art, and fangirl over books. Younger me tried as hard as she could to fit in. But standing before my middle school mirror smudged and scratched with vandalism, I hated what I saw. And I wanted control; it was my high.
My face was never particularly round, but if I lowered my chin, I'd see layers of fat, like a sheet cake. My doctor called it baby fat, but I knew what it really was — it was branding from my food. I thought, no one will ever like me with my disproportionate hips and flat chest. I got my period too early, leaving me trapped in this body. I was too tall, though I did stop growing at twelve and everyone else caught up eventually.
My screwed and skewed body image perception was fed by magazines and reality television, as it was with a majority of 1990s children.
My personality wasn't what made me not fit in. I stuck out because I developed physically before anyone else in my grade did. Because of that, I gained weight and grew in height where other girls still carried their adolescent frames.
In Christian Nordqvist's 2007 article, he wrote that 40% of models may currently be suffering from some kind of eating disorder. I wanted to be like the models. No one bullied models, right?
"King Kong!" Mark, my biggest bully, said to me as I re-entered class. Why did I hate myself so much? I still ask myself this question daily. Looking back, I shouldn't have let these kids get to me. Maybe I didn't stick up for myself because I thought they were right. Ultimately, the sticks and stones rhyme didn't work for me. I felt something was wrong with me, that being taller than everyone else made me deserve the name-calling. Regardless, when Mark called me King Kong, I couldn't resist the temptation to punish myself. I made the mistake of gazing up, accepting the King Kong name as mine.
"I think Bean Bag is better!" a girl said. She was brushing her light brown hair, so that not a single strand fell out of place. Unlike mine, which was continuously matted at the ends like a bird's nest.
"Why?" Mark asked.
"Because, have you seen the dimples on her thighs? My mom told me that only happens to fat people."
My throat tightened. I dug my overgrown fingernails into my palms.
I stood up to get a tissue from the teacher's desk, who conveniently was never around when I needed her. I knew what they would do next. They'd done it before. Their crumpled up piece of paper ricocheted against my shoulder. I knew what the paper read. "Big Target." It always did.
I didn't care who threw it at me this time. I thought they all hated me. I too thought I was a waste of space. I believed them.
It wasn't until I was happy and studying at University that I revisited this memory. This moment that I thought I was worthless.
Discovery Mental Health Treatment found that 20% of teens experience depression before they reach adulthood. Maybe that's what it was. During that time of my life, when I felt the most ostracised, out of place and different was when I was not alone. Many people experience bullying, even though at twelve-years-old, it may have felt like the world was against me in every way.
The truth, which I discovered later in life, is that I share similar experiences, though horrible, with others, even if I didn't realise it until it was too late, when I developed bulimia and damaged my body. Though now I am healed mentally and physically, I will never forget that dark time of feeling like I was alone. But I also will always remember …
I was not alone.
You are not alone.
We are not alone.
Childhood
Getting her Masters in Creative Writing, Publishing and Editing!!