Live Your Own Creativity
My plan for a creative life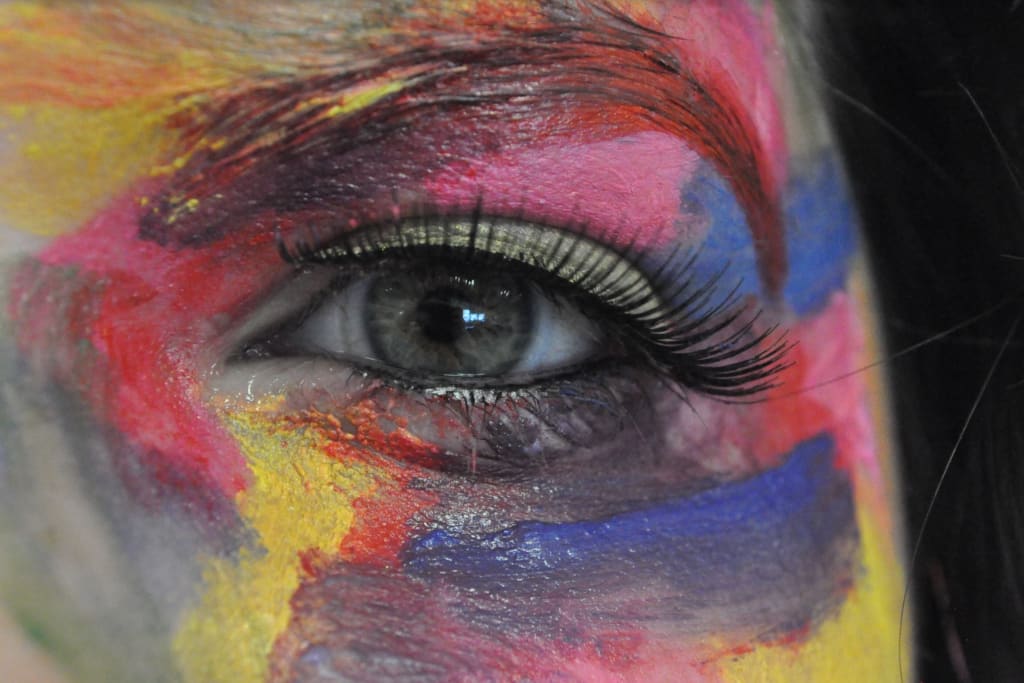 A picture I took and staged for my portfolio
I've always wondered if there were a job that would combine all my passions into one calling: art, writing, and yoga. The obvious one would be a picture book or a comic book about yoga. But both unfortunately and fortunately for me, I have never been one to pick the obvious route. And most of the time, the hobbies that I love to do often combine at most two out of three of my enjoyments.
In a perfect world, could I find a way to make money while doing EVERYTHING that I love to do?
----------------------------
MY ART
MY YOGA
MY WRITING
MY ULTIMATE PLAN: MAKING MONEY THROUGH ART, WRITING AND YOGA
----------------------------
My Art
My strength with drawing is definitely coloured pencils, though I have experimented with other mediums, as well as mixing the materials I use.
When I was in high school, I created a concentration portfolio where I painted on people and then redrew it. Each piece had meaning, and each piece helped me discover more about my skills and develop those that I didn't have previously. I figured out that I am not strong with paint, and I like the control I have with a coloured pencil. Also coloured pencils don't have the wait time that oil paint does, nor does it smudge as much against your skin as pastels do.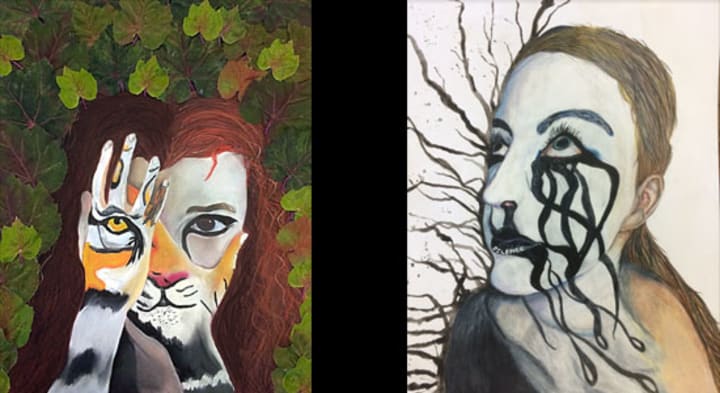 I started drawing piece after piece with coloured pencils in my sketch book. And these works are inspired by various elements of my life! I even drew a piece that was inspired by Avatar the Last Airbender, a show I was watching at the time.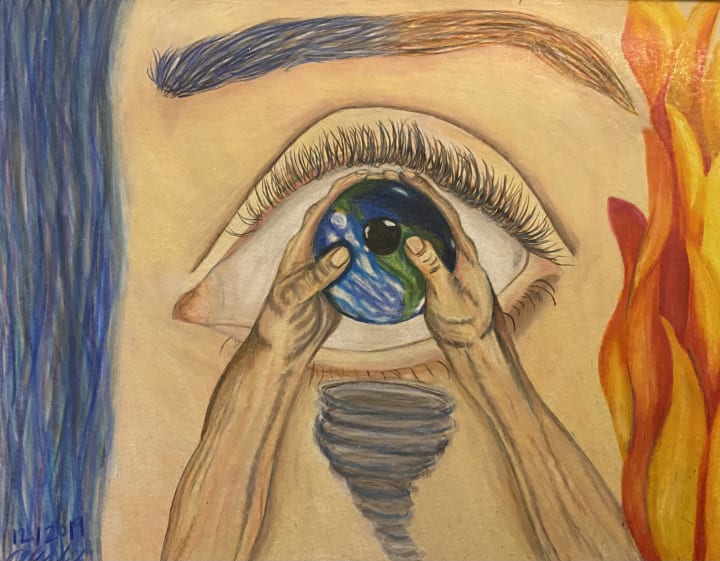 Every year my bucket list always includes completing a certain amount artwork! Art is my passion, my love, my hobby!
My Yoga Practice
Like a lot of yogis, I was first a dancer before I found yoga! It was a natural progression for me since dance caused me more stress than catharsis.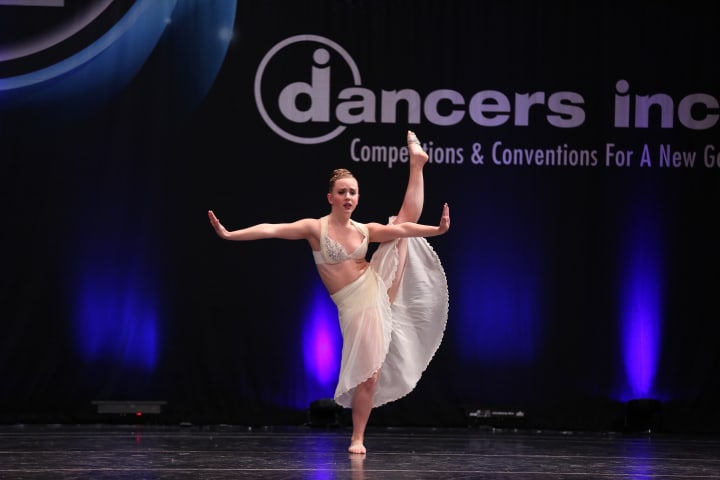 Yoga was an outlet for my emotions! It helped me through a variety of moments in my life, such as overcoming my eating disorder. Daily, yoga teaches me to honour my body and treat it well because it's the only body I'll ever have. My favourite quote to use in one of my yoga classes is: By living in the past, you may experience depression; by dreaming about the future, you may hold anxiety; however, by living in the present, you will be at peace.
I started my yoga journey in December 2017 at CorePower Yoga in Georgetown. That place quickly became my second home. I became addicted to the high that yoga made me feel. In the summer of 2018, I signed up to do teacher training!
Yoga and the yoga studio became my life! The community of practicing in a studio is unlike anywhere else!!
In December 2018, a year after starting my yoga journey, I became a 200-hour certified power vinyasa yoga instructor. I continued with advanced vinyasa teacher training in Australia with an additional 30-hour training in 2019, then I got another 50-hour training back in Georgetown in January 2020, finally becoming hired at CorePower Georgetown in February 2020, only for the world to shut down in March! So, I decided to learn to teach yin yoga online, becoming certified in August 2020.
After all those teacher trainings, and many zoom classes, I decided to create my own yoga brand, Yoga with Yogiissie! (Instagram @yogiissie)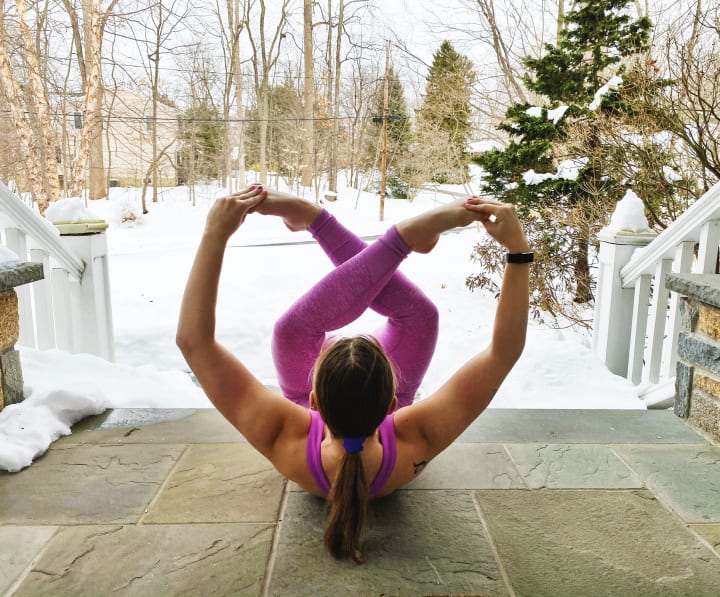 My Writing
As is probably obvious, writing is my ultimate passion. To make a living, writing novels would be the dream, BUT realistically it is hard to live off writing.
I've always known that writing is my passion. When I was younger, my mum would buy me the "Make Your Own Picture Book Kit", and I would spend hours meticulously crafting the best picture book that I could.
Luckily, my high school had creative writing electives for three out of four of my years there. It opened my eyes to workshopping, as well as writing in various forms.
I knew that creative writing was what I wanted to major in, so I made sure the University, which I went to, had a creative writing major. That is why I chose The George Washington University. There I studied many different writing styles. Additionally, I minored in Art History. Art History constantly informs my writing content and styles.
My Ultimate Plan: making money through art, writing and yoga
In an ideal world, I would make money writing, drawing and doing yoga, three activities that help relieve stress and keep me mentally healthy.
People interested in my 7-day-plan for a creative life would pay me $10 for unlimited access to the 7-day plan. Every day will have a writing prompt, an art assignment, and a link to one of my recorded yoga classes. The one time payment includes any variations and alterations to my plan that I make every other month.
Day 1: The Earth
The Art Prompt: Go outside with three acrylic paint colours and something to paint on. Choose your paints wisely because you can only use these three colours. You can mix them, but do not introduce other colours. Embrace the challenges. Paint your favourite part of the outdoors.
The Writing Prompt: Look at your painting. Write an Ekphrastic poem about it. An Ekphrastic poem is a piece written about the observational aspect of a painting. Write what you see. What do the brushstrokes do? Make this poem a minimum of 10 lines and a maximum of 50 lines long, otherwise use free form.
The Yoga Class: Take my earth themed yoga class to continue to grow your roots!
Day 2: Find Your Happiness
The Art Prompt: Find your inner child. Grab a large piece of paper. Wash your hands. Pour your favourite paint colours into cups. Dip your fingers into the cups, and finger paint anything!
The Writing Prompt: Journal about your first two days. See how you feel now. What tensions are you carrying with you into this 7-days for a creative life. Extra challenge: handwrite it and tuck it away somewhere safe.
The Yoga Class: Today's yoga class is a 30-minute flow to help alleviate tension in your hips. When you're stressed, you may hold your anger and anxiety in your hips!
Day 3: Open your heart
The Art Prompt: Find construction papers of various colours. Cut out a variety of hearts of different sizes and widths. Then collage them onto a poster of your choice. Do not let any part be left uncovered! Notice that no matter how hard you try, every heart cut and pasted is different.
The Writing Prompt: Write the gooiest, sexiest, or the most romantic love story ever. This can be rooted in life or completely fiction. Make sure the word count stays between 750 and 2000 words. Also, if you love a challenge, try use the following words – barn, laces, lily, necklace.
The Yoga class: On brand with the opening heart theme, this 1-hour long class focuses on opening and balancing the heart chakra! The chakras are your energy centres. Your heart is where you carry love, passion and compassion!
Day 4: Stretch your perspective
The Art Prompt: Collect coloured pencils (my favourite brand is Prismacolor) and colour gradients. For example, fade light blue to dark blue, or blend the colours of the rainbow! Do this over an entire sheet of paper. Weighted paper 70lbs+ is best!
The Writing Prompt: Write in any form: fiction, poetry, script … but the catch is you must write in a perspective of an inanimate object or nature! There are no constraints for this one otherwise.
The Yoga Class: This is my personal favourite class because it focuses on stretching and engaging your sides. Whether you stand or sit all day, your sides are probably super tight! This is the perfect class for you.
Day 5: Self love
The Art Prompt: Use your creativity and find a way to create a self-portrait with colours that aren't on your face! Maybe blue or green? Your favourite colour? A colour that has the same first initial? Any reason for picking the colour is fine.
The Writing Prompt: With the theme of self-love today, write a short memoir piece that shows a time in your life that you practiced or showed yourself self-love. Have this piece be anywhere between 750-1000 words long.
The Yoga Class: Today's yoga class is all about self-love! Make your way to your mat and give yourself the time you need.
Day 6: Relate and Relax
The Art Prompt: Grab your paints and your canvas. Set them on an easel or on top of a sheet to protect the floor or table beneath it. Find music to listen to. Put on a blind fold. Paint the music. Paint what you hear.
The Writing Prompt: For this writing quest, write about a fantastical world of your creation. See where your own creativity can take you. Write a short story between 750-2500 words. Make sure this world, though fantastical, is rooted in real life.
The Yoga Class: This 30-minute yoga class is all about releasing tension in new and untapped ways.
Day 7: Gratitude
The Art Prompt: Paint a canvas with your favourite colour. Take the closest complementary colour to your base colour and paint, from top to bottom, the word "I am thankful for the world." Notice that when you finish and stand back from the canvas, the thankfulness blends with the background, showing that gratefulness for the earth and life doesn't always have to be seen, but should always be felt from the tips of your fingers.
The Writing Prompt: Handwrite your feelings. Find your journal entry from day two. Notice any changes in your mood now in comparison to when you started, without judgement. It's okay if your feelings are the same, but does your body move with less tension? Focus on positives that are evoked from using your creativity.
The Yoga Class: This 45-minute flow is your final yoga class for the 7-day plan for a creative life. Focus on what you are grateful for, inside and outside.
----------------------------------
This 7-day plan for a creative life can always be repeated, redone or tweaked to your liking. Finding yourself in yoga, art and writing is a beautiful gift that you shouldn't take lightly. Honour your creativity.
If you like this plan, dream and writing please give my other pieces a read! I have my undergrad degree in creative writing! I live and breathe writing, art and yoga!
You can find me on social media!!
Instagram: @issieamelia
Twitter: @issieamelia
success
Getting her Masters in Creative Writing, Publishing and Editing!!