The Two-Week Plan
Or, How I Wondered about Keeping a Promise
I wonder about how we make friends. Peter Ustinov said that friends are not the ones you pick; they are the ones who simply got there first. Others believe that friendship is deeper than any love affair can be. People often regret losing a friend more than a lover.
I think I can understand this…except in my case.
"Kendall, we want to talk to you."
That was A. speaking with W. next to him in the kitchen. We were living in a shared house overseas, teaching English and doing odd jobs when possible, and I must have had the day off because I was just sitting around with my breakfast wondering what the day would bring.
"We have been talking about you."
Now this was interesting. They were not the two people I expected to be grilled by ever, especially when the day was young.
"We want you to get a date."
I am cleaning up the language a bit, but they were saying that they were worried that I was not dating – oh, I'll say it, "getting laid" – the way they were, or other people in the house were (imagination is an interesting thing).
"Look at us. We aren't exactly oil-paintings."

"Yes, you are. Picassos."
They liked that one, but I could understand what they were saying. A. did well with women, getting hook ups with people I could only imagine being ignored by on a good day. And W. was…well, she was frightening. Let me be as honest as possible here: from the moment I moved into our shared home, she made it clear that she wanted me in a very unprofessional way. It was all semi-legal moments of grabbing, groping and avoidance when I could (still considering the statute of limitations on her actions). At least she did not recommend taking her out.
"You are gonna miss out if you don't take a chance of people, not to get too personal."

"God forbid this gets too personal."
Again, there was another set of laughs. How much more personal could they be discussing my non-existent sex life, or even dating life? At that point, I had only being living there for half a year, trying to get my job situation clear and learning more about the society I was in, including the language and etiquette of work and life. There were all sorts of rules that I had to learn. But I knew that I was missing out on something big by avoiding what they threw at me.
"We are giving you two weeks to get this done."
So, an ultimatum from friends that did not include a real threat? Fine with me. There was no real fear that I would be punished for missing that deadline. But it did make me wonder. Was I missing signs around me that everyone else seemed to pick up easily? Was there another set of rules that I needed to learn?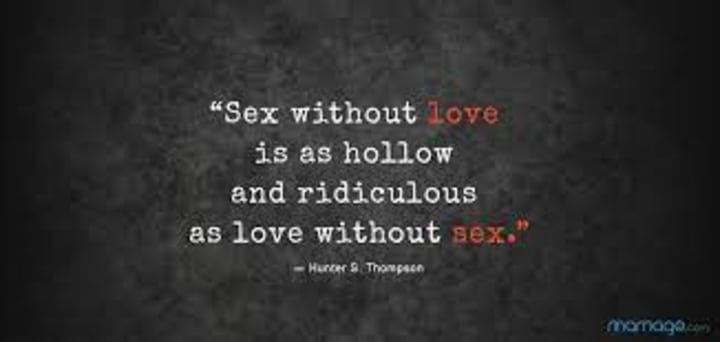 I had no real training or understanding of love. After the loss of a dad who was the great monster of my life, I began to eat to deal with my pain. And no one really cared. Seeing the non-reaction that I received from girls, I thought that my life would continue with me as a lonely observer.
And then I moved overseas.
What A. and W. did not know was that I had met women and had been dating, but nothing seemed to happen with these relationships. I could not make them work, and I often found that I reverted back to seeing them as friends more than romantic partners.
This was a barrier I could not pass.
Their ultimatum was a joke that I could not dismiss. What I needed to do was observe and maybe even go back to school. By that, I mean close observation of the ones who were successful.
But there was not much help there.
One couple had broken up in our house because her husband cheated on her…with a student. Another man ran away from a fiancée, got involved with a teacher in the house…and a student (what made that fun was the fact that the teacher he hooked up with was the teacher of the student he had also hooked up with). The only sane relationship I saw was with a good friend who found himself a divorcee who was determined to have a serious fling.
Nice…
Anyway, I did not take to the idea that I was "missing out" by avoiding the behaviour of my fellow teachers. There would be plenty of opportunities to find out what a relationship could be if I simply tried to let things run their course.
And did I follow their plan?
Hmm...
;)