The Life Style of A Servant
Serve in a humble manner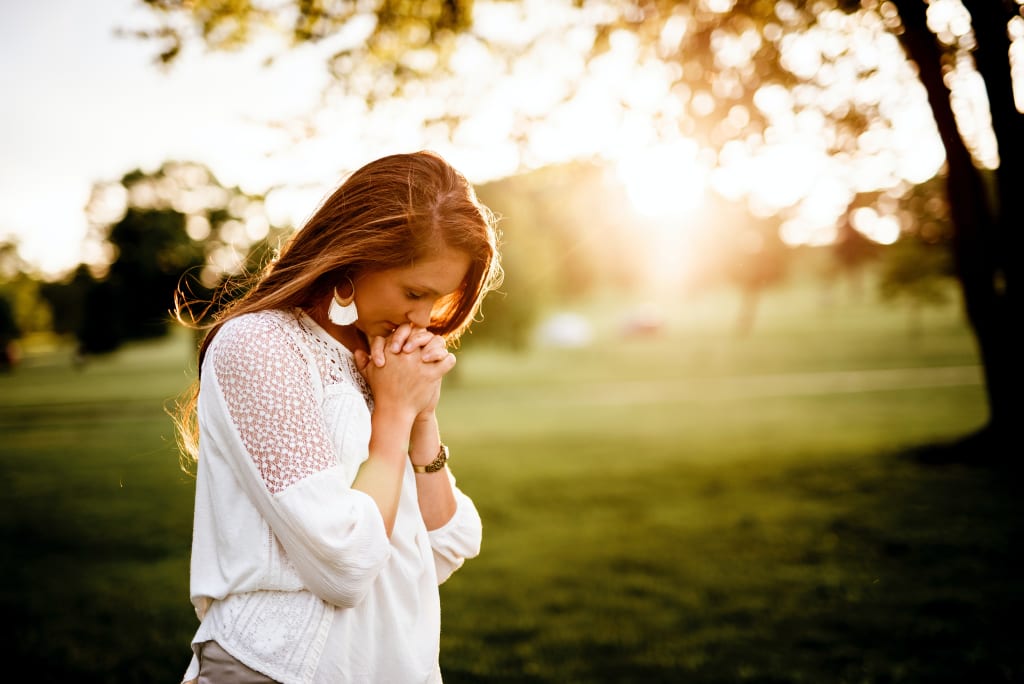 Recently I came back to my hometown in the north village in China. I lived the country life again after being alone in Shanghai for several months. I felt so lonely to live in Shanghai by myself and so happy to live with my family members together again. The weather in Liaoning Province was very dry and clear. The nature scenery here was so pure and peaceful. I felt an instant healing when I gazed at those corn field and green hills. It helps me forget all about the stress and sadness in the big city.
I started to think about changing a lifestyle and settle myself with my family members here. So I try to be more involved with the activities here and devote myself to these labours.
In my family, my mother is the most diligent person. I think she recevies some gifts from God in her spirit to serve and do household things. From 6: 00 in the morning to 9:00 in the evening, she spins herself like a top and keeps working. She cooks the breakfast and lunch, does the laundry, mobs the floors and tides up the room everywhere. I hope I can help her and release her. But ultimately I lied down there and saw here keep spining.
Yesterday, we went to dig the sweet potatoes. It was the first time in my life. My grandpa, grandma, mom and dad went to dig together. They used their tools to dig. And I was responsible to collect them and put them together in the big boxes. Finally we got eight boxes of sweet potatoes. We did the work from 8:00- 10:30 in the morning and 3:00- 5:30 in the evening. Actually it was not so long time to work but I ended up too tired to move the next day.
And we also met a snake when we dug the sweet potatoes. It was a small black snake running out to my grandpa. My grandpa moved so fast with the his long two-tooth hook to kill the snake and buired it in the soil. It only took less than 30 seconds. I saw the snake turned over and opened its mouth with two white teeth. How many people can meet snake with their first experience of digging sweet potatoes? And it was my second time encountering with this scary creature during my stay here. Last time my mom find one baby snake coiling on the ground with the snake egg in the bottom.
My conclusion is that it is not easy to be a farmer even if you feel you get tired of the city life. I sweat a lot when I did those farming works and I believed I just tried a small part of the farming work. When I look at my grand parents, they really suffered a lot from their childhood. My grandma will say she had no childhood at all since she needs to take care about her six younger sisters and brothers and acted like a babysister when she went to the primary school. I couldn't imagine their life experiences and we are really two different generations.
In Shanghai, I may surf on the Internet and immerse myself with the mobile apps like Tiktok, Youtube to relax myself. But I do feel my interest is vulgur and secular. I feel sinful when I relax myself that way. But I think I am approching the real life when I do the farming work.
It remind me of the messages of Luke 17. This message emphasizes on the duty of servants. Jesus said we should have the heart of a servant and live like a servant. We need to bear in mind we are unworthy servants. We always want to get love and receive serving from others. But the teaching here says that after you have done many things, you should not expect thanks from others.
Phillipians 2:6-10
We realize how superficial and limited our understanding of humility is when we compare ourselves with him. Bearing the heart of servant means we don't expect to be exalted after our sacrifice and serving.
If we follow the path of Jesus to serve and sacrifice, we can recover the horizontal relationships. If we still have arrogant heart in front of God, we will treat others with the same heart. He came to serve not to be served and became the ransom for many. If we don't have the same mind with him, we may feel regretful. We need to manage our emotions and feelings with the channel of truth. Otherwise, our wrong feelings may be like flood running to the wrong place and eventually hurt ourselves.
About the Creator
Hi, welcome! May grace and love fill your heart everyday! I would like to share my chrisitian journey, my grace and lessons from God with you here. I am a prayer person. When you pray, you may taste the glory of heaven!
Reader insights
Be the first to share your insights about this piece.
Add your insights