Starr Theory
Back to the lab...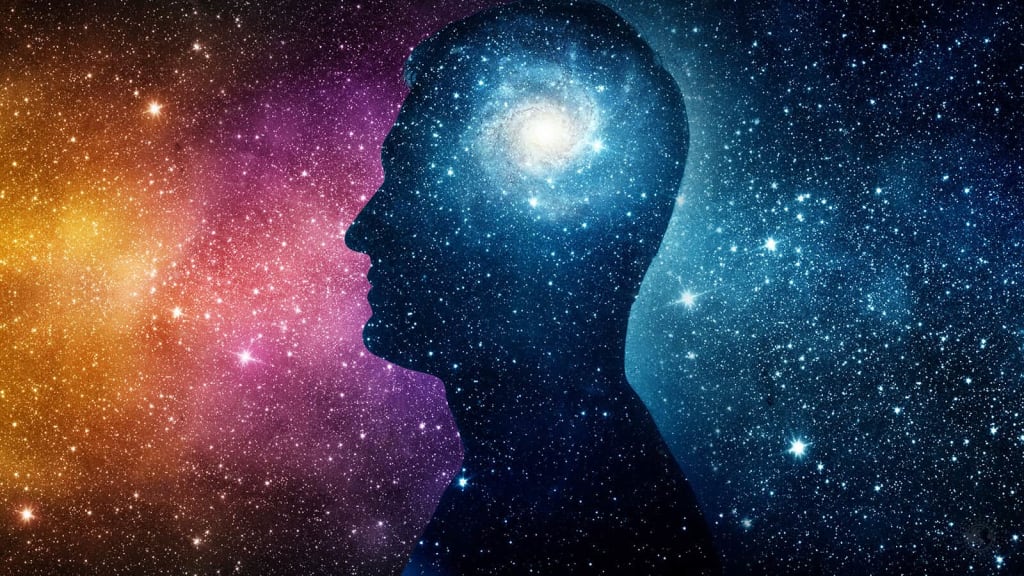 I AM YOU AND YOU ARE ME! 333
Nobody can hear a scream in the vacuum of space, or so they say. Well I am one to disagree personally; when you realize what space is you will be rushed with the feeling of euphoria beyond belief. I've had much fear of death recently after hardship and loss, and I went to the deepest and darkest depths of my soul. I was lost in this world and I think we all feel the same. The yearning for more, the need for validation, the desire for love, the list could go on for years. We all feel it and we all receive these gifts differently. However, it's not just gifts we receive, and sometimes we feel hopeless. We kill ourselves slowly with cigarettes or quickly with a bullet to the dome. These experiences are all fully necessary in life as they are all different. They are all unique paths with unique stories to tell and they should be shared.
We always as a collective bottle up our emotions and don't share, but we need to be sharing everything with everyone. I think this has become a collective trend as everyone's caught up in data and privacy, however information is meant to be shared with one another. This is the only way we can evolve as a race and hatch into the GOD that we are.
We must live every life, all the way from the atoms that make up our cells, to the blood cells in our veins, to the person sitting next to you on the Bus, to the tree your reading a book under, to the earth you live upon, to the sun that lights up your day, to the solar system you call home, to the alien dancing 6 billion lightyears away to some weird alien techno funk gabber off his nut on space drugs. When you realize that you are everyone, then you will feel enlightened. Every experience every day lived by everyone is you learning something new, so that you can move on to the next life and learn what needs to be learned next. I believe once it is all learned then we will be all knowing and all seeing and hatch as a race.
When you do something nasty, you are doing it to yourself, and when you do something lovely for no reason, it's for YOU brother. When you are winning we are winning and when you are losing we are losing, but we need to learn how that feels to evolve, so cut yourself some slack and relax.
Do you not think this makes sense? You see this kind of message a lot in pop culture but it's sort of like an infinite jigsaw puzzle. Shows like sense8, or films like the Matrix or Star Wars or even Marvel; notice how they are all the most popular as well. It's all different peoples interpretations of the same ideas. Like small pieces of the jigsaw. Once you see the full picture it is beautiful. Next time you are at a festival having fun, and you see a whole crowd smiling and the DJ having a blast, think to yourself wow everyone is having fun here which means i'm having fun, and that DJ is mixing nuts which means I am mixing like a madman entertaining myself. We are one entity, one collective consciousness waiting to hatch. The multiverse is real, and they will be learning the same in different paths so that we can most likely evolve into something else. All time is happening at once, and we are close. I can feel it.
EVERYONE MAKE IT YOUR MISSION IN LIFE TO SHARE YOUR EXPERIENCES AND DON'T WORRY ABOUT DEATH, WELCOME IT AS A FRIEND, IT MEANS YOU HAVE LEARNED ALL YOU NEED TO IN THIS LIFE AND YOU NEED TO LEARN SOMETHING NEW IN THE NEXT. I LOVE YOU ALL BROTHERS AND SISTERS PLEASE TELL YOURSELF YOU LOVE YOU WHEN YOU SEE YOURSELF ON THE STREET AND SPREAD OUR MESSAGE.
Do you know what this means? You can have everything you want and access all the knowledge you want, you just have to tap into your collective conscience. It's a little like unity from Rick and Morty but on a huge scale. All it takes is persistence, and you can tap into anyone's skills. Any time you fail just go back to the lab and think, why did I fail? What was the lesson? What do I need to do next?
By Connor Starr
a.k.a GNG the Ginger Legend
Loosely based on egg theory, one of the pieces to the puzzle ;)
Reader insights
Be the first to share your insights about this piece.
Add your insights