Since we last spoke
For Heather Hubler's 'Write Me a Letter' Challenge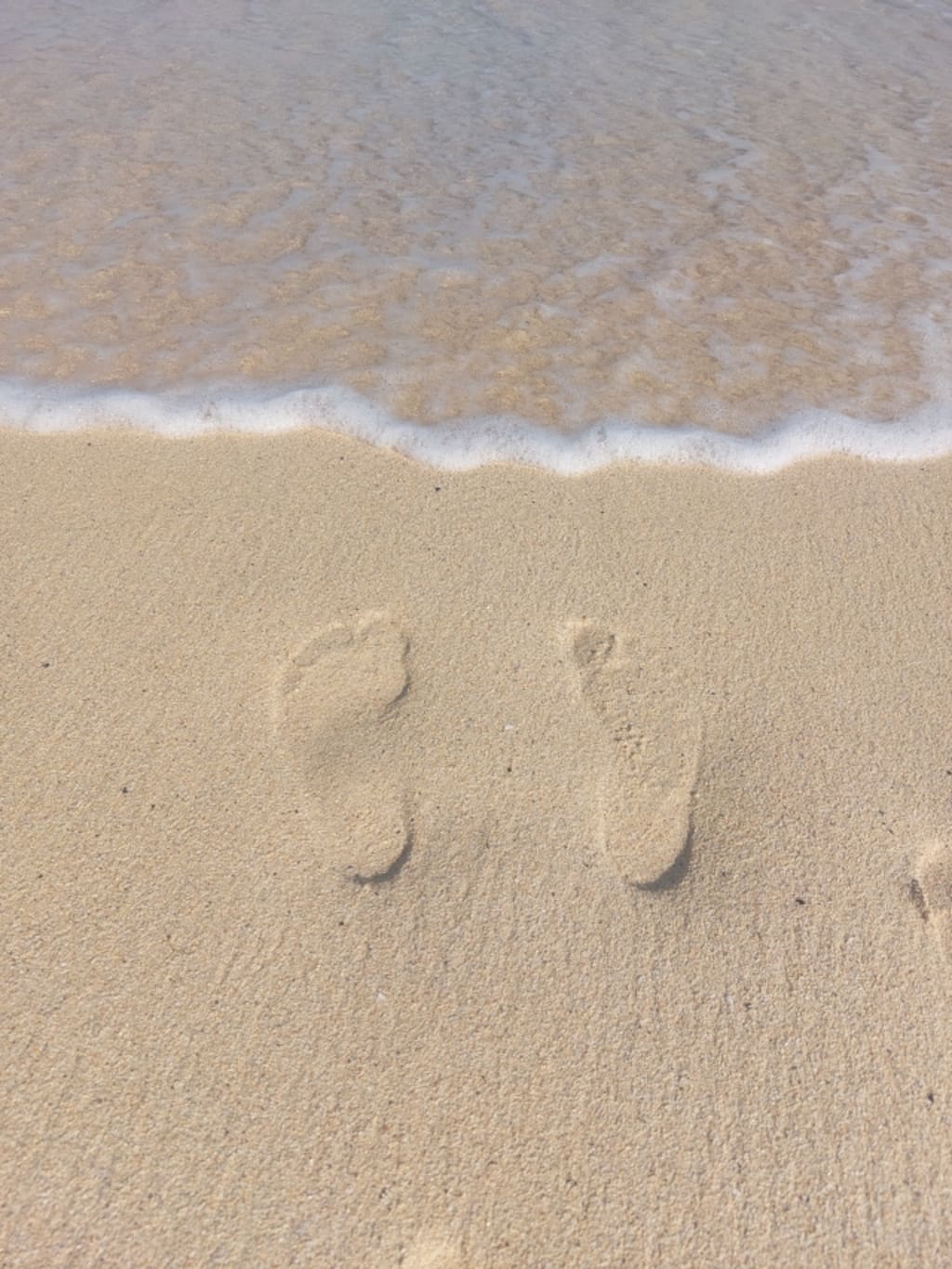 This is my entry for Heather Hubler's 'Write Me a Letter' challenge;
My distant friend,
It's a hard truth that what we deserve and what we get rarely coincide in life... you can do everything right, and still fail. But things have gotten better since we last spoke.
I picked myself up out of bed for something other than work yesterday, for the first time in weeks. I took a drive down to the coast where the wind is bitter and the tourist season is well and truly over. Drove right down to the salt smelling harbour and parked in front of the rusted chains that block off the edge. I got fish and chips at our favourite spot, with sauce and an extra portion of calamari, of course, and took the back walk to the beach in short shorts with blue knees and a red nose. When I got there, the tide was creeping out so quickly that I had to chase it with the grease from the food seeping into my side through its paper prison and one hand over the tar black coffee.
Perched on a wet, seaweed covered rock with my feet numbing in the water and my tongue burning under every bite and sip, I understood you a little better. There's beauty in the little things, even when your life is burning down around you. If nothing else, the embers are warm and the smoke hides the vast, unknown road that winds up and up and up to the future.
You told me, when the fire first started, that it couldn't burn forever. That fire clears dead wood. That a controlled blaze is better than slow rot; you were right. The crabs that scurried out to eat the morsels whipped from my paper box by the wind understand that; food falls from the heavens and they don't question it. They just enjoy the gift.
Like when the sun broke through the clouds and turned the bitter cold water in the rock pool to crystal. Like finding a curly fry at the bottom of the bowl when you ordered regular ones, or realizing there's a twenty hiding in the pocket of a coat you haven't worn for months.
I didn't eat all the food, of course; it was meant for two, but you're far away and so I gave your share to the birds and the crabs. They tore into the white fish with gusto (don't worry I stripped the batter to make sure our little friends didn't get sick), then stumbled up the beach and bought your coffee for a stranger.
His name was Daniel, and he said he doesn't like the winter; being homeless is hard in the summer, but when the tourists leave its worse. He has a degree in English literature, and his life fell apart too. There's no happy ending here; I can't save Daniel anymore than he can save me, but I bought him a coffee and gave him the wool gloves that always live at the bottom of my backpack. Maybe that's enough.
Do you think its enough? Maybe it doesn't matter if its enough because its something. A little baby step toward kindness and out of the embers. Like getting out of bed for the fun of it and making it behind you.
Like writing a letter to a distant friend to tell them that things have gotten better, even if its just better in mind and hair and skin. Even if better means a little more hopeful about the stack of job applications that keep getting ignored. Even if better means a smile in the shower.
So, yes, things have gotten better since we last spoke and I hope that pattern holds true. I hope things are better for you every time we speak, and I hope we can sit and share ice cream on the beach the next time its sunny.
Until then, I'll buy your share for a stranger and sweep up the ashes,
Love,
Sheree
About the Creator
Writer, reader, life-long student - being brave and finally taking the plunge by publishing some articles and fiction pieces.
Reader insights
Outstanding
Excellent work. Looking forward to reading more!
Add your insights