More On Writing On Vocal
Observations on My Vocal Creation Processes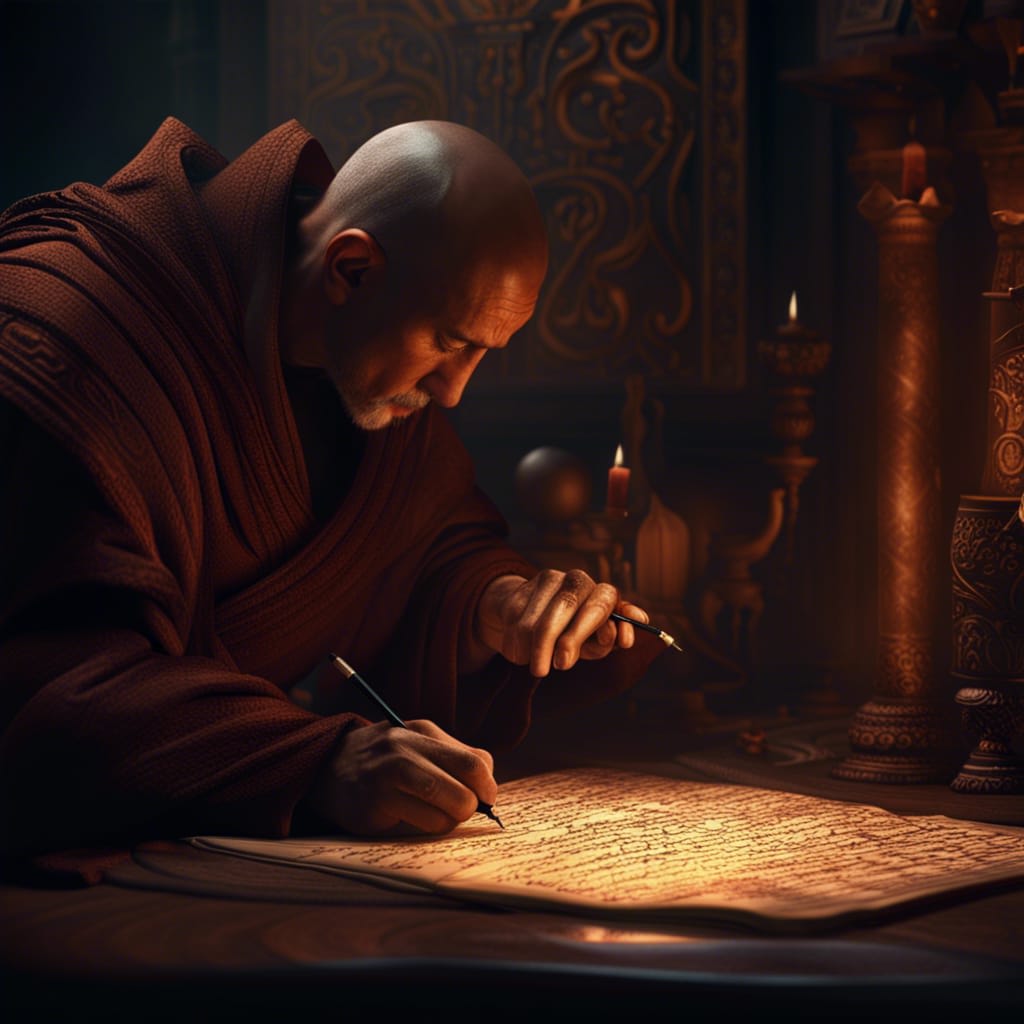 An Ai Creation By The Author
Introduction
The title came to me while I was out walking, and written down it is fine, but when you say it out loud it will sound very like "Moron Writing On Vocal" which I know is the opinion of a few in the Vocal community, though it does make a slightly humourous introduction to this article.
So More Observations On Me
I must admit now that the word counts have been removed on poetry and fiction I am sort of tempted to write shorter posts, Microfiction is Fiction and Senryū, Haiku, Limerick and Sedoka in poetry. The Japanese forms are very concise and don't require rhyme so, in theory, are very simple.
Unless they are for a challenge I seldom use these forms, or if I do I make sure that the story has at least a hundred words by adding commentary, explanations and links.
Sometimes I see an interesting-looking Vocal story and am slightly disappointed when I see it is a haiku. A Haiku can sometimes be a difficult exercise to write a true Haiku but the rules are seldom observed and most published Haiku are actually Senryū. This is part of my tendency to disapprove of straying from the rules, though I know I can only apply that to my own work.
This piece will go in the Motivation, Journal, Writing or Confessions Communities, I think they all have a minimum six-hundred-word limit apart from Writing.
I do like to vary the things that I write about and believe that actually keeps my mind on track and active. I have a feeling it may put some people off as they don't know what to expect from me but I do like to challenge myself to see if I can do new things.
I see creators who cover the same areas very successfully, who get reads and Top Stories and if something works then it is good to build up your expertise, take advantage and reap the rewards.
I know that in a lot of this, I will be repeating things that I have said before, but there will be people who are coming into my stories for the first time and may be able to take something for my ramblings to improve or enhance their own creations.
Writing About Anything
Anything for me, is a subject to write about but this article should have been finished hours ago, but, and this is something I will be writing about, my Instagram account was hacked. I still haven't got it back because of ridiculous security that doesn't work (but allows hackers free reign apparently) and that has really affected my writing.
Instagram is a handy app to share pictures but actually trying to restore my account is worse than breaking into the Bank of England or Fort Knox. Because I have had to spend so much time dealing with it, everything else in my life is being affected, all for a piece of software.
My bank card has a four-digit personal information number with less than ten thousand variations, this requires videos, eight and six-digit codes and when I do get in and try to secure it properly it dumps me out and I have to start again from scratch.
See how this is giving me something to write about?
You can see that anything can stimulate my creativity even something as annoying as this.
Anything that happens in your life can be a subject for a Vocal story, no matter what it is.
I have used falls in the street, bus journeys and many more to share little snippets of my life with you, and I intend to keep doing this.
The music I used is "The Happening" by The Supremes because something has happened to finish this story off.
Reader insights
Be the first to share your insights about this piece.
Add your insights