Dear Subscribers
Subscriber Newsletter - First Edition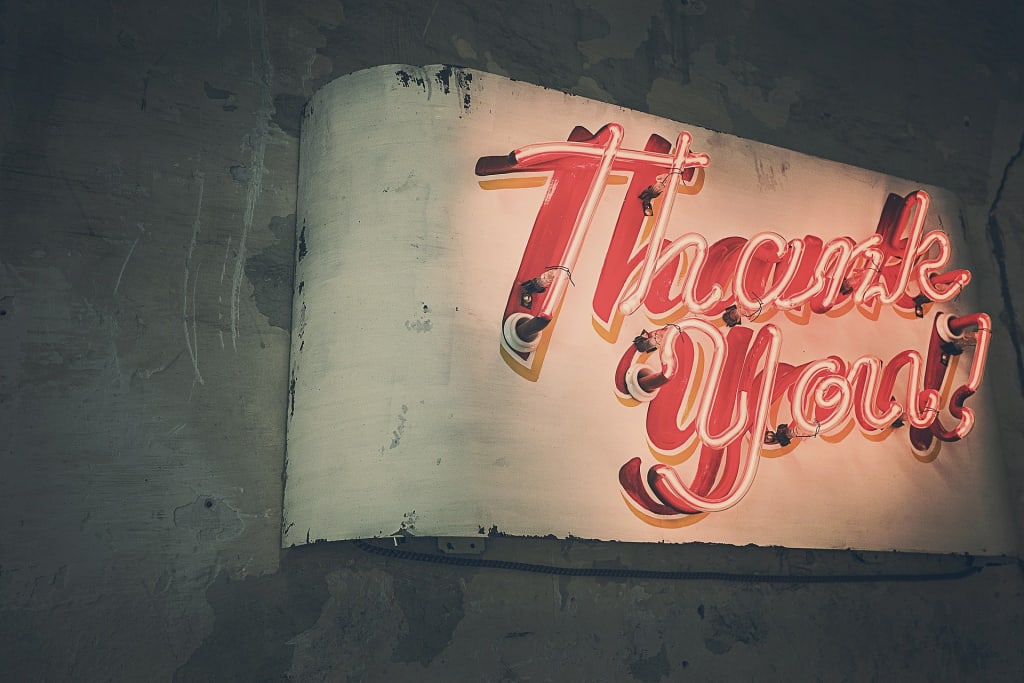 Image by Ryan McGuire from Pixabay
Dear Subscribers,
Hello superfans, Danimals, Danamaniacs, and assorted ne'er do wells. My subscriber count has been increasing at a rapid rate since I first began publishing on Vocal.media nearly 4 months ago. The sizzling pace of almost 1 subscriber every fifteen days has resulted in massive growth from zero subscribers in June of this year to a full octet of eight subscribers today. Amazingly, at least two of you must be complete strangers as I do not have more than six friends, acquaintances, or relatives who do not find my non technical writings, weird, stupid, confusing, not funny, scary, gross, disturbing and/or boring and thus avoid them at all costs. Now that my subscriber count has reached octomom levels (thanks to each of you) I felt it would be a good time for me to reach out personally and say thank you. As I pondered what I might do to show my appreciation to my rabid fan base that would satiate their unquenchable desire for all things everyday junglist I hit upon the idea of this newsletter. After all, you obviously love my writing so what better reward could I bestow upon each of you than to prepare an original article specifically addressed to you written in my patented intelligent, yet nonsensical style in the voice of an ego driven blowhard, but with the eyes of an angel, and a rare talent for run on sentences. As usual my idea was a fantastic one, but as soon as I sat down to write I found I could not focus on the task at hand. My mind was simply too preoccupied. Like each of you no doubt, I have not been able to stop thinking about the endangered bird the Mccaw after Vocal published their latest and most groundbreaking, creating, and innovative writing challenge yet, featuring that aforementioned feathered friend of friends. Two classic run ons back to back, both with serious grammatical and punctuation problems, I am on fire tonight!
Clearly each of you is a person of refined tastes as indicated by your choice to subscribe to me. Some of you may be aspiring writers yourselves, and the others are probably mostly sane or at least not yet diagnosed with any major mental disorders, knock on wood. For the aspiring writers I thought I might dispense a few additional words of wisdom, gleaned from my short residence here at Vocal. I have only been publishing on Vocal.media for a scant four months but in that time I have come to know at least four things for sure about this website.
1. They love censorship - It is the greatest thing ever and one of their most favorite things to do.
2. They do not like graphic content.
3. They do not like religious content.
4. They absolutely fuckin love Mccaw's for some reason. And pear trees, and bodies of water. Basically any stupid ass dumb thing they can think of to throw in an insipid, uninspired writing "challenge."
Oh wait.. how could I forget, make that five things
5. They do not publish articles of <600 words. If you do submit such an article you will get a rejection notice which reads "Vocal does not publish stories of <600 words. Please expand upon your ideas and resubmit."
So, for example this letter is still <600 words. 556 at last count. Therefore if I were to submit it now it would be rejected. Because of that I am forced to append this last paragraph which is really nothing more than bullshit filler. However, this bullshit filler just got me to 600. Blam! Make that 601, wait now 604, now 607...crap, can't keep up with word count. Always increasing, always growing, ahhhh. stop. stop. LOL!
Thanks again!
Dan aka Everyday Junglist
Friendship
Research scientist (Ph.D. micro/molecular biology), Thought middle manager, Everyday junglist, Selecta (Ret.), Boulderer, Cat lover, Fish hater
Receive stories by Everyday Junglist in

your feed