The Hottest Wives and Girlfriends of Soccer Players
Gorgeous, stunning, portraits more valuable than even the masses of wealth they and their hubbies together own, these are the hottest wives and girlfriends of soccer players.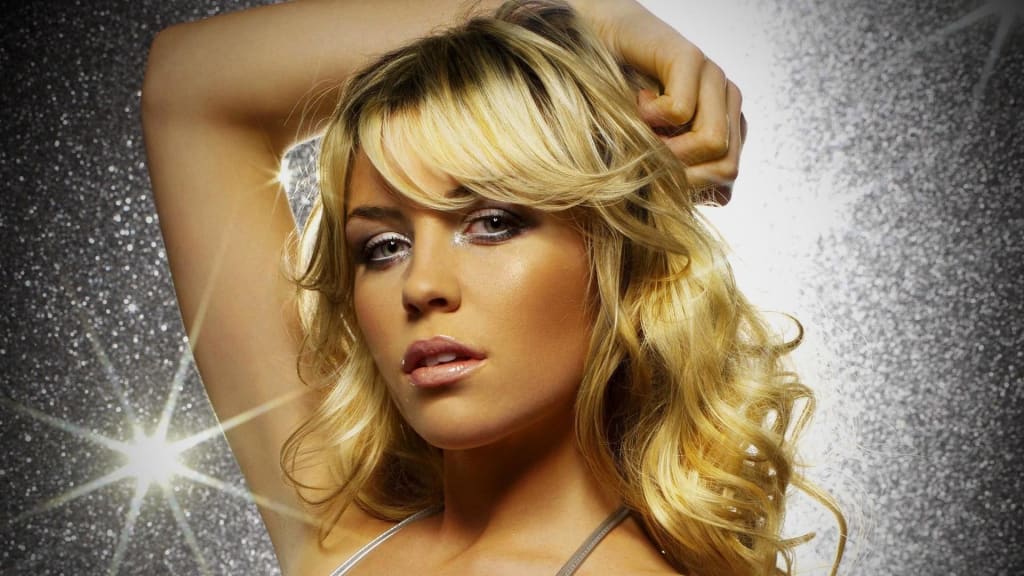 They're not the best female athletes in the world, but they're attached to the hip of some our most beloved MLS players, from Wesley Sneijder to Lionel Messi. You may know these names for their unquestionable talents and skill on the soccer pitch, but their real lives tend to get overshadowed, or oftentimes ignored by most of the media. So move aside Christiano Ronaldo, and make some room for Irina Shayk.
Soccer wives and girlfriends (also known as WAGs) don't get that same special attention that their husbands or boyfriends do — attention for which they truly deserve. Some may have appeared on the cover of Sports Illustrated, but not all of them like to get their pictures taken. That's why I've compiled a list of the most attractive and beautiful right here, where all of the hottest wives and girlfriends of soccer players find their home.
Yolanthe Sneijder-Cabau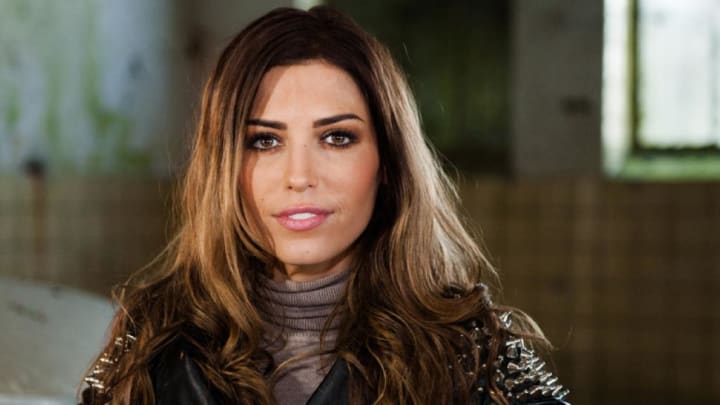 Our first stunner among the hottest wives and girlfriends of soccer players is actually rather interesting. Born in Ibiza on March 19, 1985, the Spanish actress Yolanthe Cabau was destined for beauty beyond belief. From the years of 2006, 2007, and 2008, she was consecutively nominated as the sexiest Dutch woman after preforming for movies and TV in Holland following a rough childhood.
Yolanthe then rose into even more prominence when she married Real Madrid's ex-star Wesley Sneijder. Only just last year the married couple had a baby that they named Miguel. Follow her Instagram page for the best insight into her life led away from the spotlight.
Polly Parsons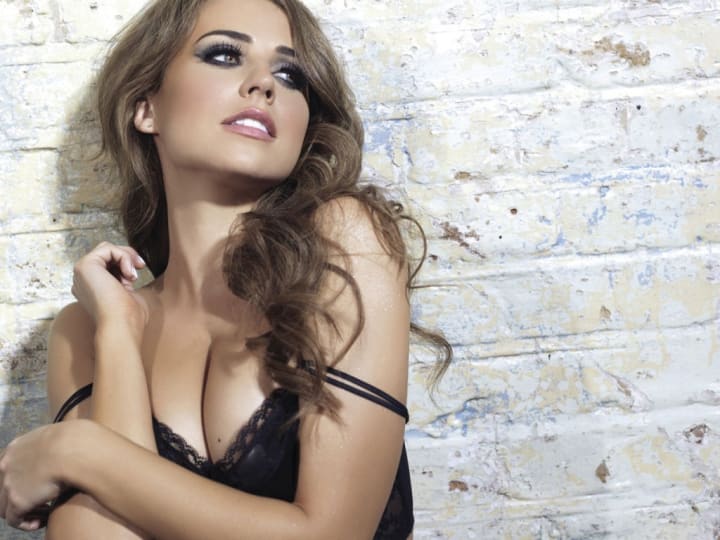 Belgian footballer Thomas Vermaelen has been dating Polly Parsons since 2012, when the English television presenter broke off her six year long relationship with Sid Owens, an EastEnder star. Polly hails from Bristol and went to school in Camberley for the preforming arts.
Having worked on various televised programs, such as Fun Song House and The Real Hustle, Parsons easily takes her place among the hottest wives and girlfriends of soccer players, and shows it off too. Take a look at her Instagram collection, where she has posted many pictures with their two sons, Raff and Ace.
Michela Quattrociocche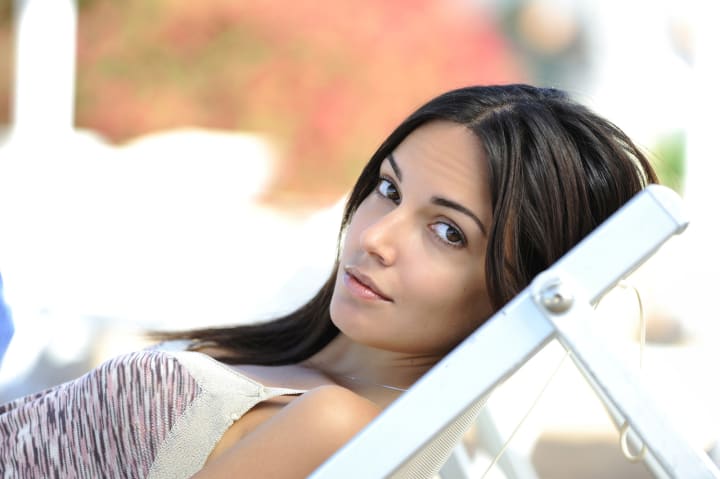 This soccer WAG comes straight from the ancient world of Rome, securing herself as a natural goddess among the hottest wives and girlfriends of soccer players; just look at any of her sexy Instagram selections, they prove she's a keeper.
Most notable for her work in Italian film, Michela started out as a model and moved over to the silver screen some time in 2008. She's a household name in Italy, but for those of you who just can't get enough of Alberto Aquilani, Italy's star midfielder, you'll have seen her once or twice before. The two have been together since 2009, were married in 2012, and have a beautiful daughter named Aurora.
Federica Nargi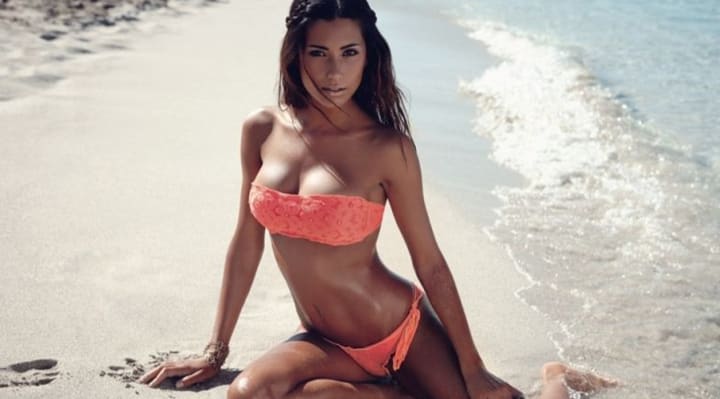 Avid Twitter user and Italian bombshell, Federica Nargi is probably more well-known than her hubby is, which is saying something, since the AC Milan player is one of the world's most talented strikers. Winner of the 2007 Miss Cotonella and Miss Rome contests, it should come as no surprise that Nargi is among the hottest wives and girlfriends of soccer players.
Though nothing's official when it comes to the world of celebrities, Federica has long been tied up into a knot with Alessandro Matri, who's currently being loaned out to Florentina.
Edurne García Almagro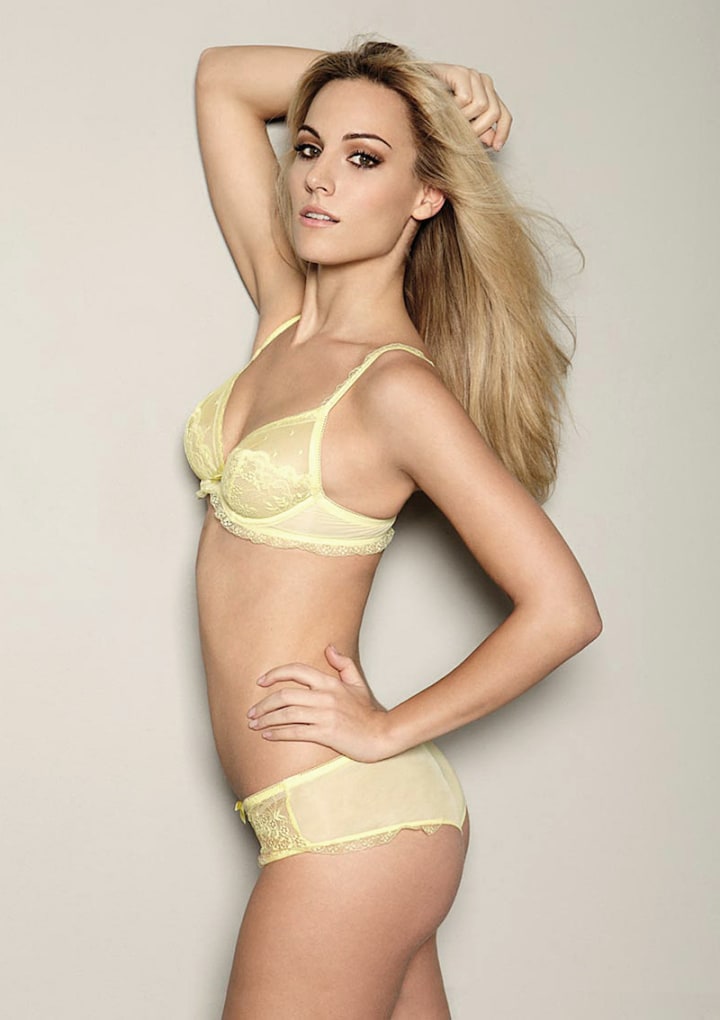 Since 2010, Edurne — as she's known by her fans and most of the public — has been in a relationship with goalkeeper David de Gea, one of the best players on Manchester United. She's notable for Operacion Triunfo, a Spanish talent show that aired way back in 2005, plus her song "Despierta" (Wake Up) made it to the top five of the Spanish charts that proceeding year.
Having been born from Madrid, Edurne represented Spain in the 2015 Eurovision Song Contest, and since then has been preforming in songs and TV programs in countless ways. You can't help to stare at this gorgeous spectacle; the silky golden hair, brushed caramel skin tone, detailed neckline, and a perfectly round bottom, it's no wonder she's among the hottest wives and girlfriends of soccer players, and her Instagram only proves it. Find her under the name edurnity.
Shakira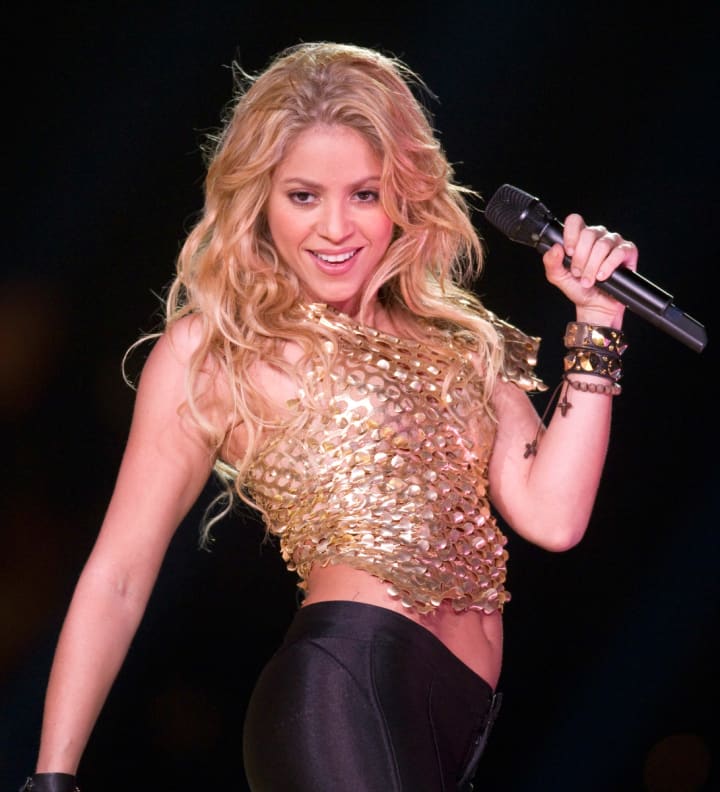 Yeah, I don't think I have to tell you who this is. She's one of Columbia's finest pop stars and an international celebrity to boot. Shakira may have judged The Voice, worked with countless other musicians in her time, and has a pair of hips that just don't lie, but she's also famous for being among some of the hottest wives and girlfriends of soccer players.
Having met in 2010 during her shoot of the "Waka Waka" music video, Shakira and Gerard Piqué have since been in a relationship, which has even given them a young child. Piqué is a defender for Barcelona, where the couple and their offspring currently reside. Look into their long life and history together by following Shakira on Instagram.
Abigail Clancy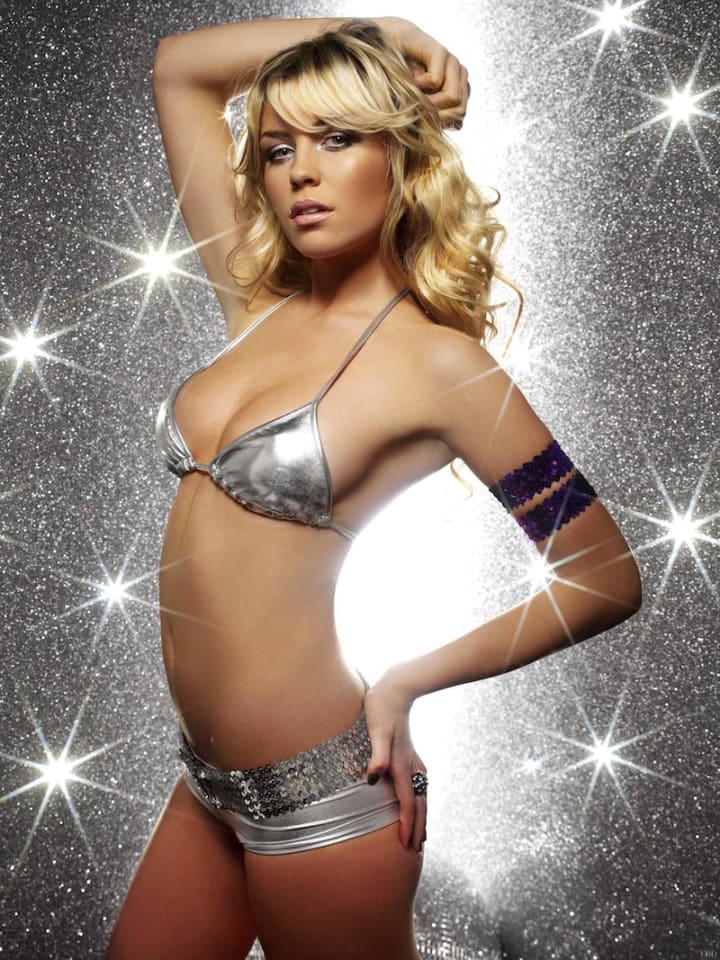 As she's known by most of the world, Abbey Clancy is a well-known WAG. Born in Liverpool, the television star and lingerie model asserted her prominence through various appearances, from magazine publications like Sports Illustrated and Esquire, to television programs like Strictly Come Dancing and Love Advent.
Abbey has been dating Peter Crouch, Stoke City forward, since 2006 and the couple were no sooner married in 2011. She gave birth to her third child not mere days ago on January 3, 2018. Just look at their beautiful little boy, Johnny, on her Instagram page.
Elena Gomez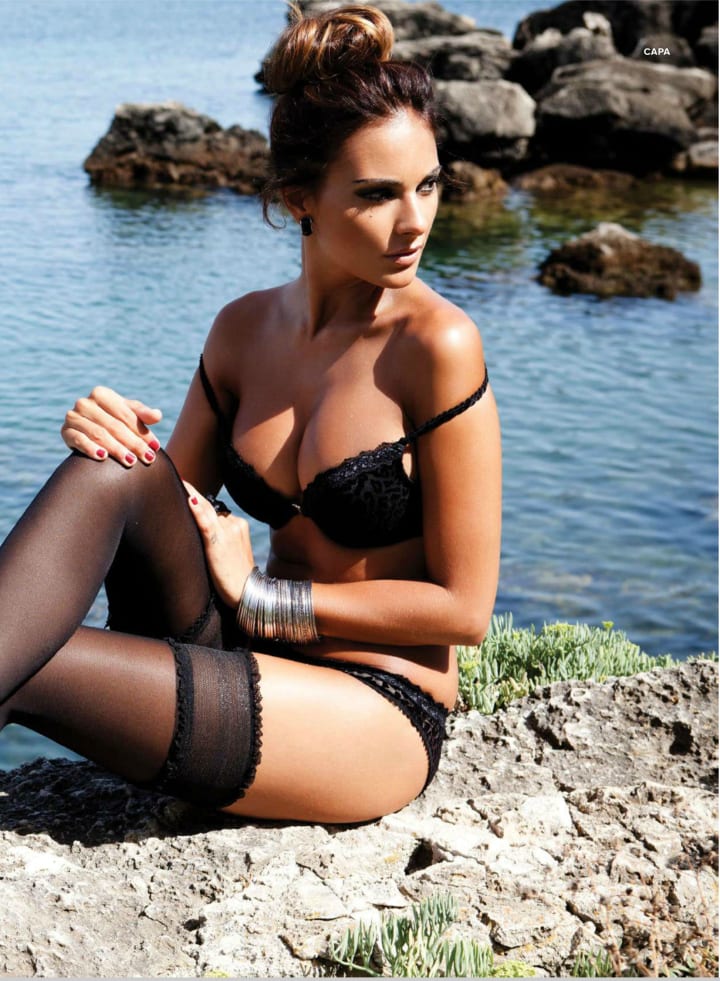 This defensive midfielder has something really special under his arm, could it be a gem among the hottest wives and girlfriends of soccer players? Former Manchester City player Javi Garcia is one lucky hunk with his stunning and beautiful WAG Elena Gomez, but that's not the only thing she's known for.
Having worked for the Maxim of Portugal, she's been an active social media personality, through which she expresses her love for dogs and sells her self-made dresses, which can be bought on her website or on various Twitter posts. Elena is currently going to school for fashion design and plans on taking her dresses to the very next level.
Georgina Dorsett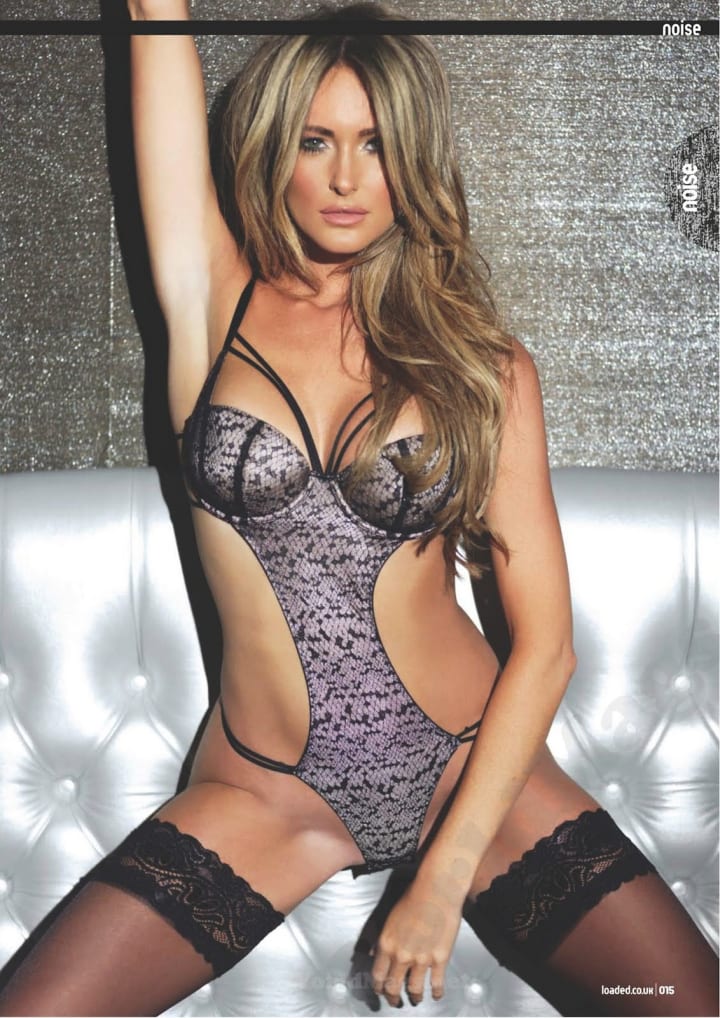 In an extravagant ceremony hosted at Claridge's, a five star luxury hotel in Mayfair, London, Georgina Dorsett and Tom Cleverly were happily married. The TOWIE star and England footballer weren't just surrounded by ivory and bouquets but celebrities on all sides, from Wayne Rooney, to Saturdays' Rochelle Humes. In her wedding gown, Dorsett was a queen beyond measurable realms, so it should come as no surprise that she be among the hottest wives and girlfriends of soccer players.
Georgina's WAG status was initiated in 2012, when her and Cleverly first began dating. Now, almost six years later, the two have had a daughter, Nevaeh, and a young boy, Albie. See them both on Georgina's Twitter feed.
Sam Cooke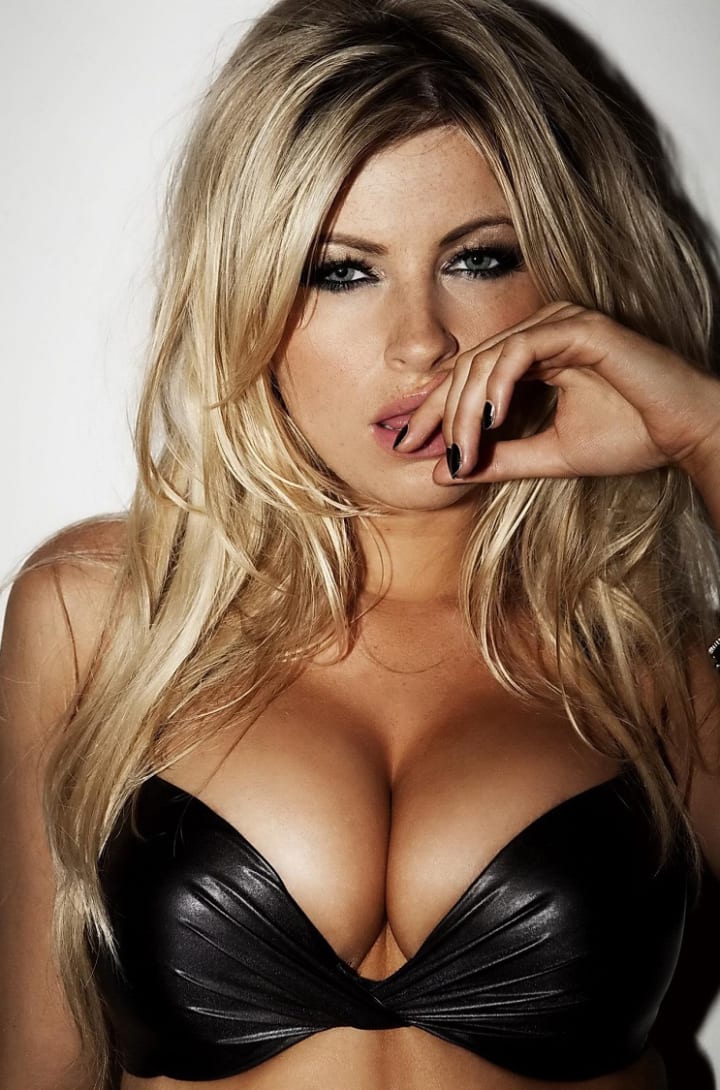 Sam Cooke is a stunner to look at in any degree. She's tall, bodacious, sexy, and works her hips like a natural dancer. But most seem to forget she's among the hottest wives and girlfriends of soccer players, England's very own centre back Chris Smalling.
Former Page 3 model, Sam Cooke has actually found herself in the news more so than her MLS boy toy. From being called out on her Instagram posts after the London terror attack, to Daily Mail criticizing her wedding dress, it's pretty clear this soccer WAG is meant for the life. She certainly looks the part, too. A badass hottie with an attitude, who couldn't resist?
Antonella Roccuzzo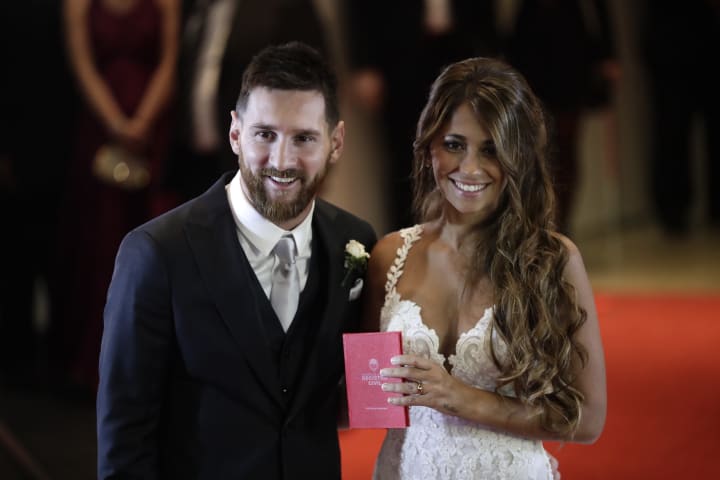 You've heard him say one of the most famous soccer quotes of all time:
"I always want more. Whether it's a goal, or winning a game, I'm never satisfied."
That may be the case for one of the best shooters in soccer history, but Lionel Messi's home life just couldn't get any better. How could you not be satisfied with one of the most beautiful women to have ever graced the celebrity spotlight? Well, maybe because she rarely ever does grace the spotlight; like Messi, a shy AC Milan player, the two often steer clear from the media buzz and tabloids.
Married just this past year, Antonella Roccuzzo and Lionel Messi have long been in a relationship since before the soccer star even gained prominence. They share two sons, Thiago and Mateo, four and one years old respectively. For more on this addition of the hottest wives and girlfriends of soccer players, check out Antonella's Instagram feed.
Victoria Beckham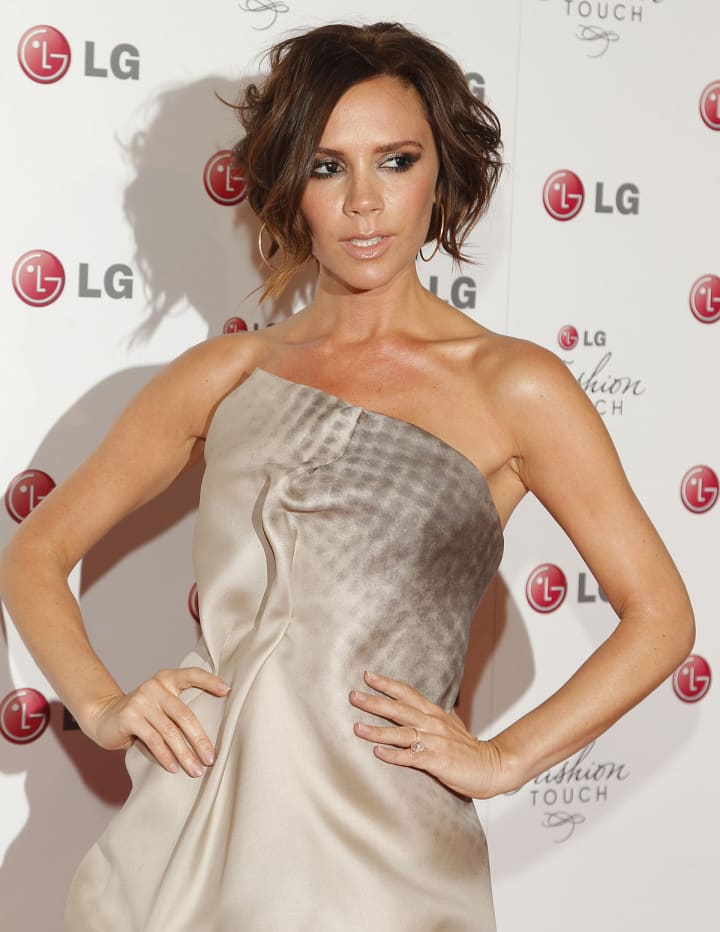 Soccer WAG and international celebrity, Victoria Beckham is probably the most well-known and praised of the hottest wives and girlfriends of soccer players. Having been a member of the Spice Girls (Posh Spice to be exact), Victoria isn't a stranger to the spotlight. She married footballer David Beckham back in 1999, securing her seat as an instant fan favorite and cultural icon unlike any other WAG before or after her. She's now a fashion designer and businesswomen, avowing to influence women everywhere in an attempt to bring courage and meaning to voices far less heard than her own. Follow her on Twitter here.