The Most Famous Soccer Quotes of All Time
These famous soccer quotes will inspire you to be the best player and person possible.
Soccer is the most global game in the world. There are people in a vast majority of countries playing soccer, either recreationally or professionally. Some of the great soccer players did more than inspire people on the field. These great athletes also delivered inspirational quotes to fans and the media that really got people excited about the game. Fans, especially at young ages, look up to these soccer players to get them interested in the game. Very often one quote said by one player can change the course of a potential star players life. These famous soccer quotes are sure to inspire you to get on the pitch and better your game, and yourself.
"Success is no accident. It is hard work, perseverance, learning, studying, sacrifice and most of all, love of what you are doing
or learning to do." – Pele
While the debate about the best soccer player of all-time is a strong one, there is no doubt that Brazilian soccer legend Pele belongs in the conversation. This quote sums up Pele in two sentences: success is earned, not given, and if you want to be called the greatest of all time, you have to earn that right. All you need is a short video of his best World Cup goals to know that Pele's success was no accident.
"I always want more. Whether it's a goal, or winning a game, I'm never satisfied. " – Lionel Messi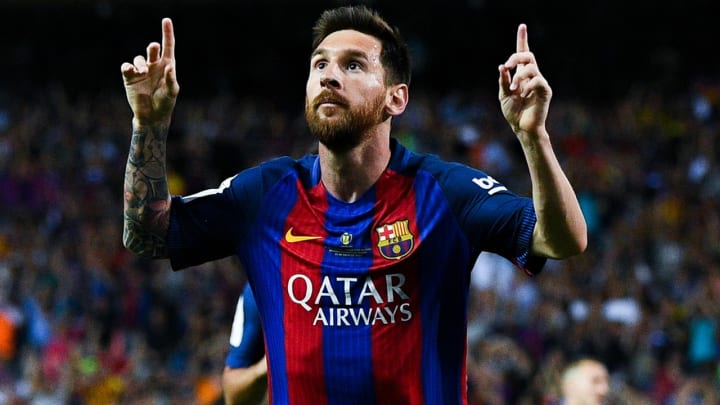 Another player considered to be one of the greatest of all-time delivered one of the best quotes of all-time. There isn't much doubt that Messi is the best active player in the world and this quote explains why. Messi can never be good enough in his own mind, despite winning a record five Ballon d'Or awards. For the player of the year, he still hasn't done enough. There's always room to improve one aspect of your game and Messi says that with one of the most famous soccer quotes of all-time.
"I don't believe skill was, or ever will be, the result of coaches. It is a result of a love affair between the child and the ball." – Roy Maurice Keane
The former captain of the Ireland national team and Manchester United, Roy Maurice Keane explains what it takes to be great in this famous soccer quotes. Having the greatest coach of all-time won't improve your skills. The only way to improve your skills is to have the love for the game to become great. Coaches can make you a better player, but without that love for the sport, you won't be able to maximize your talents.
"The secret is to believe in your dreams; in your potential that you can be like your star, keep searching, keep believing and don't lose faith in yourself." – Neymar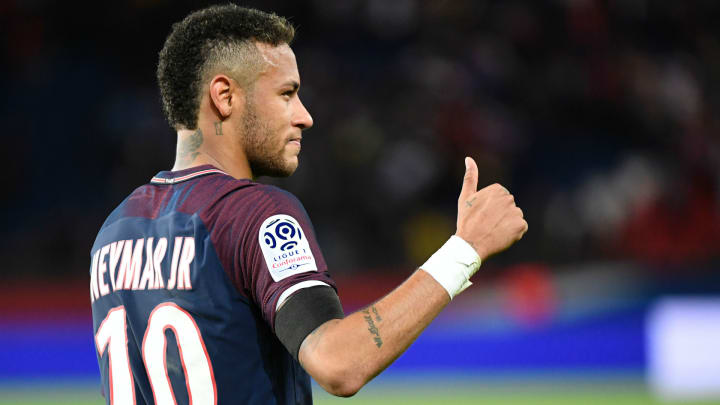 This quote from one of the best players in the game today reveals the secret to success. Faith and belief in self is the biggest necessity to succeed in life; if you don't believe in yourself no one else will believe in you. Don't just dream, make your dreams a reality and become the best soccer player you can be.
"When people succeed, it is because of hard work. Luck has nothing to do with success." – Diego Maradona
Diego Maradona is one of the best soccer players of all time, and the scorer on one of the greatest goals ever. Similar to the inspirational quote from Pele that started this list of famous soccer quotes, Maradona credits all of his success to hard work. No one has a lucky career. Lucky goals can be scored, lucky passes can be made, but no one can owe all of their success to pure luck. If you don't work hard, you won't be successful.
"Football is the ballet of the masses." – Dmitri Shostakovich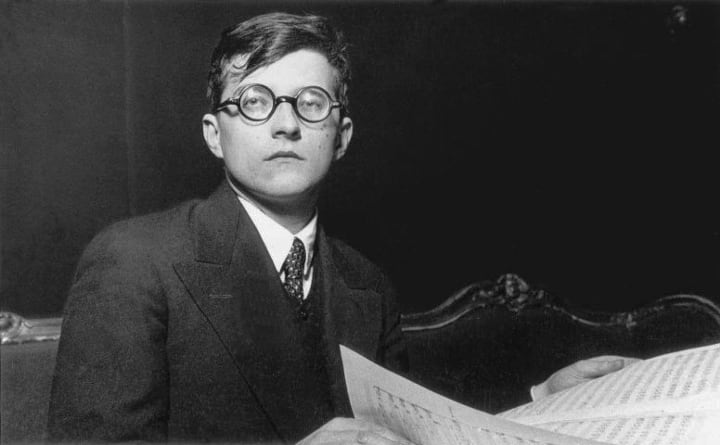 There's a reason soccer is called the beautiful game and this quote from Dmitri Shostakovich explains why. There's a real beauty to the game of soccer, like a ballet. When played the right way, the game is poetry in motion with players moving seamlessly and always in the right place at the right moment. A big part of soccer, especially when it comes to passing, is not passing to where your target is, but where they are going, and that's what makes soccer feel like a ballet.
"It is better to win ten times 1-0 than to win once 10-0." – Vahid "Vaha" Halilhodžic'
To compare this soccer quote to one from American football, Al Davis, the late owner of the Oakland Raiders, said: "Just win baby, win." This quote from Vahid Halilhodzic is very similar. While one win by a 10-0 margin is impressive, everyone would rather have ten victories compared to one. Winning games by a 1-0 score sum up everything Davis was talking about. When there's a sole goal scored in a game, it's usually scored by the team that consistently finds ways to win and this is just a reminder of that.
"I think there are a lot of things that soccer does in the communities that transcend the soccer field." – Brandi Denise Chastain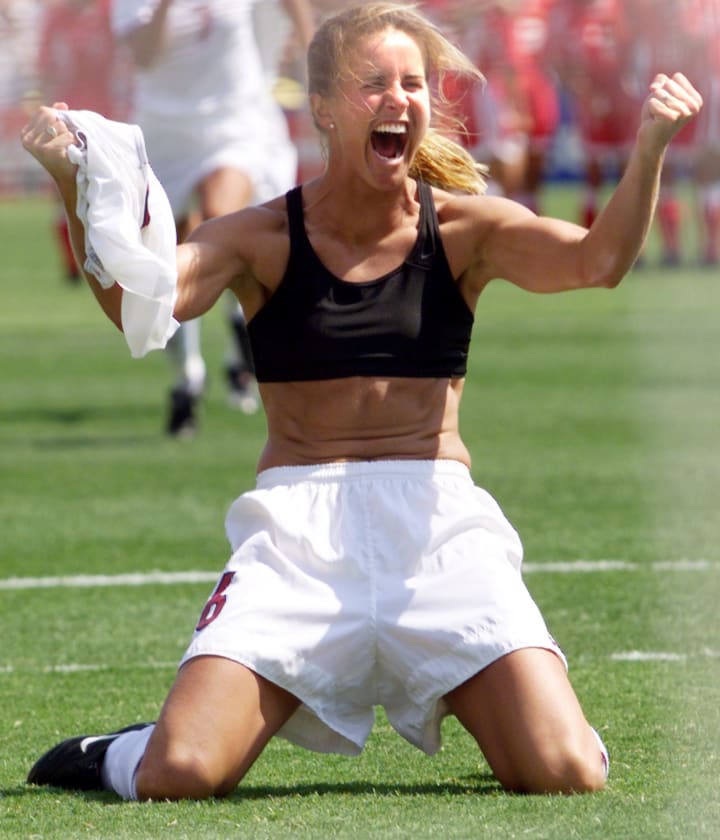 This quote from US women's soccer star Brandi Chastain explains that soccer players can do just as much off the field as they do on the field. Soccer players elevate to a certain level of celebrity, especially female players in the United States, which is the best women's team in the world. Soccer players inspire and motivate. They give hope to the hopeless and that's why this is one of the most famous soccer quotes of all-time.
"For sportsmen or women who want to be champions, the mind can be as important, if not more important, than any other part of the body." – Gary Neville
Some famous soccer quotes can be applied to all sports. In order to be the best player, or a champion, being physically gifted isn't enough. You also have to be the smartest player on the field. Knowing everything about the game is important but being mentally tough is equally important. Championship caliber teams receive a lot of criticism along the way and it's how you handle that criticism that determines if you're championship worthy. Those that buckle under the pressure will never make it, while those that thrive become great.
"A champion is someone who does not settle for that day's practice, that day's competition, that day's performance. They are always striving to be better. They don't live in the past." – Briana Scurry
Another one of these famous soccer quotes is from a US women's soccer legend, Briana Scurry. This quote, similar to the entry from Messi on this list, is about how being great in the present isn't enough. To be one of the greats, you have to continue moving forward. Being great today isn't enough, you have to be great tomorrow, next week, and next year. There's always some aspect of your game or your life that can be improved upon and getting better should always be the task for tomorrow.
About the Creator
The aspiring leader looking to be president one day. President of every club he was in throughout college and thinks that qualifies him to be POTUS.
Reader insights
Be the first to share your insights about this piece.
Add your insights