Greatest World Cup Goals of All Time
With grace, speed, history, and defiance in the face of defeat, these are the greatest World Cup goals of all time.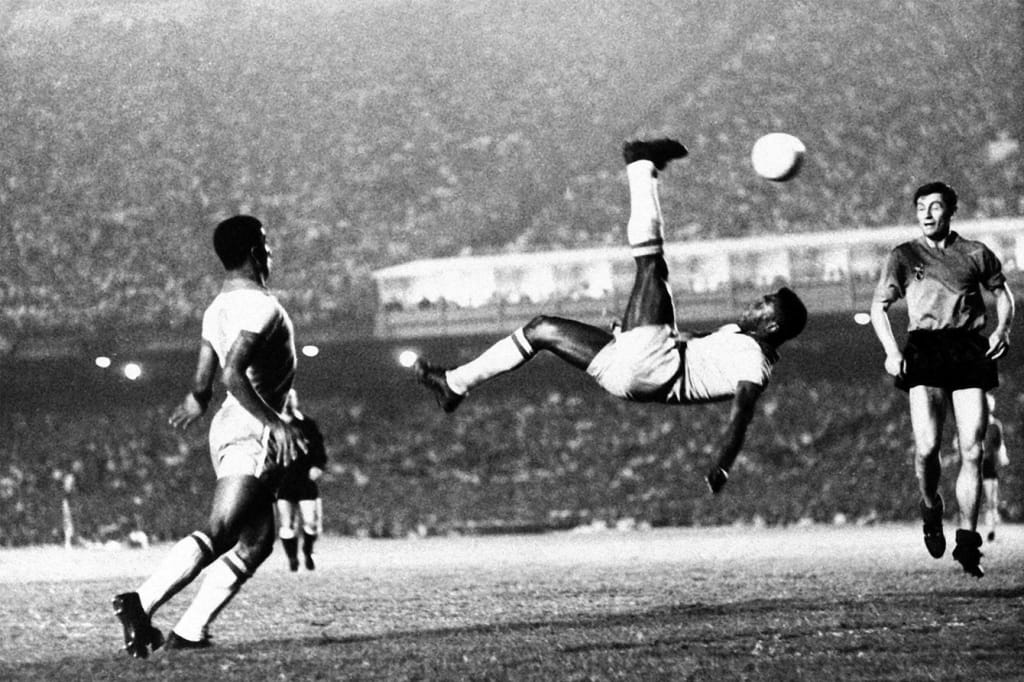 It's not easy to score in soccer, let alone one of the most prominent sports championships on the planet. While teams in the NFL's Super Bowl may get off somewhere between one and five touchdowns, a goal in FIFA's World Cup is like catching sight of an anomaly. And don't try to compare it to the 2017 World Series, either. Next to the difficulty of hitting a baseball out of the park, scoring a goal in soccer is the second most difficult task to preform. That's right, in all of sports. This can be backed by sound evidence produced by an astrophysicist and recorded in an NPR article, which was published last June.
More to the point, I feel the argument can be raised (and should) that nothing quite comes close to making that perfectly struck goal in the heat of the World Cup Championship. One of the many reasons why ESPN is failing is because of this lack in televised soccer matches, specifically for the absence of this very tournament. There is nothing quite like it and, while hitting a home run may be more difficult for baseball players, in soccer it all comes down to timing. Without further ado, let's slide into the greatest World Cup goals of all time, if only to prove of its untimely difficulty, but to also showcase the sport's incremental history.
Joe Gaetjens
With a conspiracy attached to it, Joe Gaetjens' goal in the 1950 World Cup between US and England is most likely least of all known on this list. One, Gaetjens led the victory for America, beating their colossal enemies in a 1-0 upset that had little effect in the states as it had in England. Two, Gaetjens would later be murdered by the Haitian death squads under Francois "Papa Doc" Duvalier a few years after his scoring victory.
Though it was short-lived, if even that in the case of the US indifference to soccer amid this era, Gaetjens' goal will forever be remembered as one of the greatest World Cup goals of all time, and him as a valuable US player will never be forgotten. So what if the USMNT won't be in the 2018 World Cup, the US will always have Gaetjens to admire.
Gerd Mueller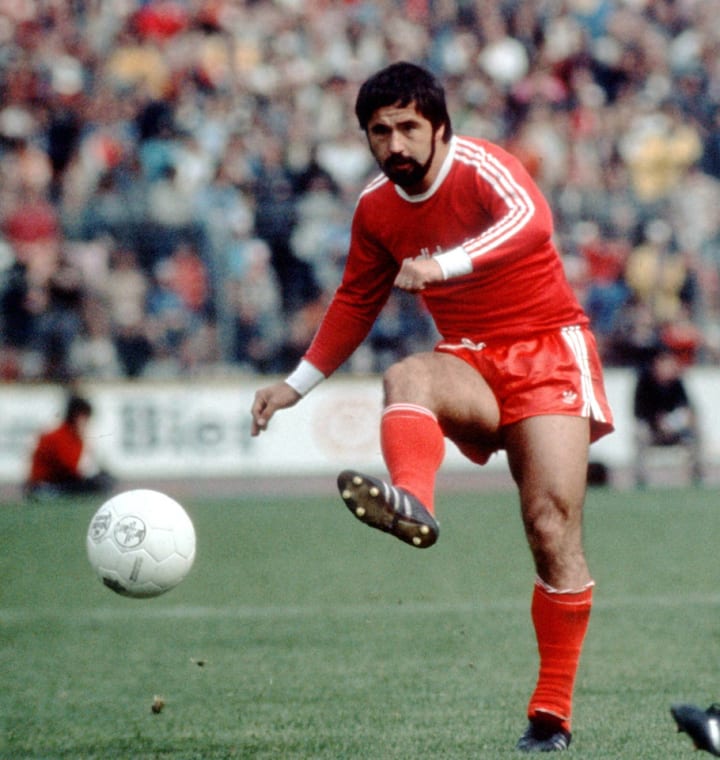 Weighted by the tensions still lingering from WWII, one of the most awe inspiring spectacles in soccer must have been the 1974 World Cup final match between Dutch and West Germany. Favorites that year and undefeated, the Dutch team was extremely pumped with morale and fighting strength, yet their attacks made little in breaking down West Germany's enhanced power, especially since they were home.
More importantly, though, West Germany had Gerd Muller. A beast of a forward, Gerd Muller was practically unstoppable when on the ball and, if not, he could steal it with such ease he made it look too simple. This is exactly what he did against the Dutch that fateful day, swiping the ball out from under the attacker, Muller easily swiveled it into the net for a goal that would reach across generations, speaking volumes of war temperament, and the historical significance of victory.
Socrates
As one of the greatest teams to never win, Brazil's run at the 1982 World Cup was a hard-lived disaster story that would later become a positive team booster for their subsequent wins in 1994 and 2002. Still, while the 1982 Brazilian team had its fair share of stars, Zico, Falcao, Eder, none can be so remembered as their team captain, Socrates, and his World Cup goal against Italy.
Passing back and forth between each other, Zico and Socrates led the ball up the field with an unmatched elegance. The latter then struck the ball with just enough power to see it scrape against the back of the net, but it was no time for celebration. Italy would, unfortunately, go on to win the 1982 Championship, but Socrates' bout will always be known as one of the greatest World Cup goals of all time.
Andres Iniesta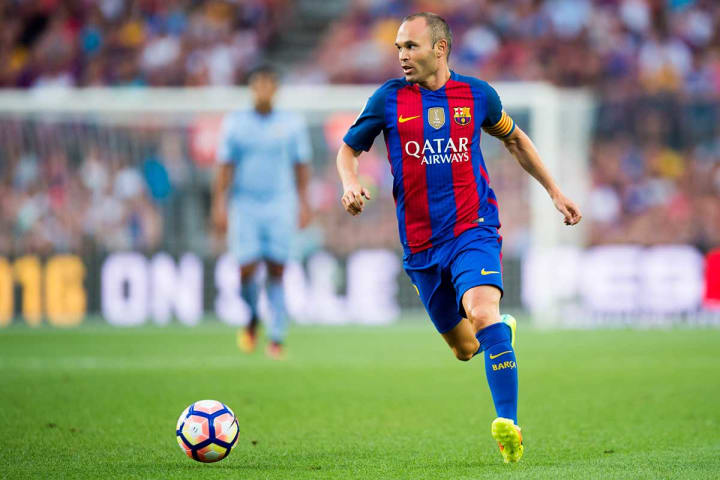 Though he may be more prominent as a Barcelona player, Iniesta actually incites well-earned prominence from one of the greatest World Cup goals of all time, the 2010 contest between Spain and Holland. Handing Spain its first ever World Cup victory, Iniesta fired an unstoppable bullet in the form of a soccer ball, which collided with the back of the net in the depths of overtime.
Branding him a world class player and an even more talented athlete, Andres Iniesta will go down in history with his triumphant drive made against Holland. While they may have already been the European victors that year, Spain deserved every bit of praise for their immersive tear through the 2010 FIFA club teams.
Saeed Owairan
This Saudi Arabian's World Cup goal is a showcasing of interconnected skill and speed in the face of an impeccable defense. Playing against Belgium in the 1994 Championship, Owairan made a solo goal that would go down as one of the greatest World Cup goals of all time, possibly even the most recognized solo scoring win.
Faced with a mere two defenders, plus the Belgium keeper Michel Preud'homme, Saeed expertly dashed and fought his way to the box. One smashing sniper shot of a kick, aimed right down the middle, soared over the goalkeeper's grasp to ring in a Saudi Arabian victory in the 1994 World Cup. Going down in history as a speed-defying solo-scoring master, Owairan will forever be known as one of Saudi's most impactful players.
Carlos Alberto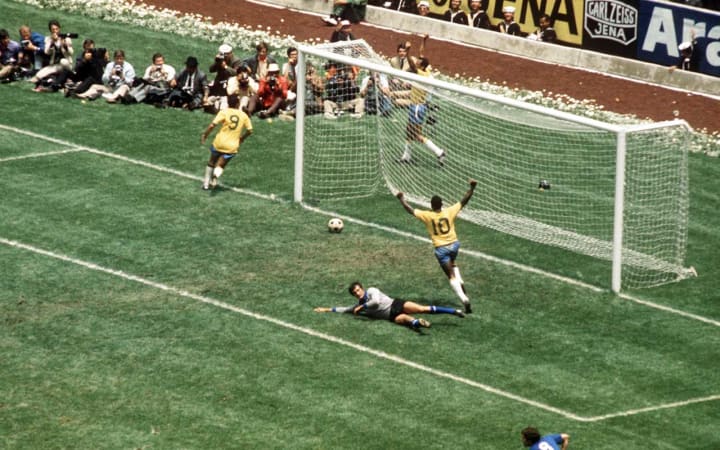 Well under way, with a 3-1 scoreboard blazing, the tournament would slow at only one impeccable moment throughout the game. After beating challenges from four different Italian defenders, Brazilian midfielder Clodoaldo was able to pass the ball off to Rivelino, whose expert chip landed on Pele's foot with elegance, before being tossed off to Alberto for the final victorious jab. Captain Carlos Alberto, team leader of Brazil later would say, concerning his exceptional goal against Italy in the 1970 World Cup:
"We only realized how beautiful it was after the game."
With that being said, Alberto proved to be one of the most humble players to inch across the pitch. Their 4-1 triumph over Italy proved to be a spell-binding victory for the history of the Brazilian team, which was stacked with many recognizable names. None of which more so deserving of having one of the greatest World Cup goals of all time than Carlos Alberto.
Esteban Cambiasso
As one of the greatest World Cup goals of all time, Esteban Cambiasso's swift swipe at the ball would later be described by soccer announcer Martin Tyler in one all-encompassing statement:
"...that is one of the all time great World Cup goals."
It's 2006. Argentina is up against Serbia and Montenegro in the World Cup that would go down in history books as a well-rounded bout that showcased the audacity behind both team's inter relationships and comradeship. Amid 24 passes in a 55 second span, Cambiasso would gain possession in the third last and final touches, aided with a backheel pass from Hernan Crespo that gave Esteban the line he needed to fit the ball squarely into the back of the net. As the cliche goes, that's all folks!
Pele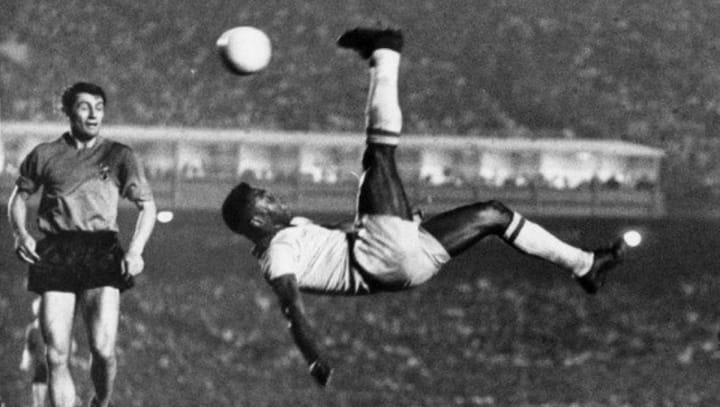 As his introduction into the sport itself, Pele proved worthy of being deemed one of the most talented and inspiring players to ever touch a soccer ball when he scored an unprecedented goal against Sweden in the 1958 World Cup.
Watching stunned, the world could do nothing but stare as Pele, a mere rookie, shot expertly between a crowded box. A dink off his chest would lead one Swedish defender to dive toward him and the ball, only Pele was ready. With a slight lob over the defender's head, Pele dashed around the Swede and volleyed past goalkeeper Karl Svensson to secure a 5-2 victory, and to showcase to the world one of the greatest World Cup goals of all time.
Michael Owen
At only 18 years old, Michael Owen, youngest player and goalscorer for England, made national and international recognition with his striking goal over the Argentinian keeper in the 1998 World Cup. Though they may have lost due to penalties, England's powerful rebuke against Argentina showcased a performance worthy of being added to the greatest World Cup goals of all time.
Even more recognizable was the fact that the goal was made off a sweet pass made by David Beckham. Despite challenges by both Roberto Ayala and Jose Chamot, Owen still managed to lob the ball just squarely over the goalie's head to score. Beckham would later be called out on a penalty, and the game would sadly go to Argentina. Still, Owen's exceptional goal at only 18 years of age gives soccer fans a sight for sore eyes.
Geoff Hurst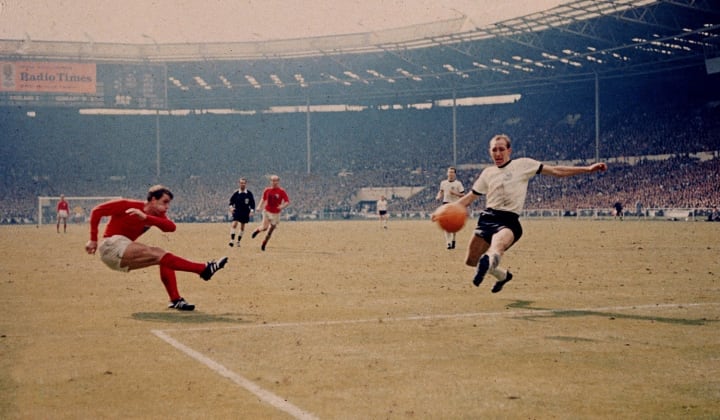 Controversial is what most consider Hurst's 1966 World Cup goal in England vs West Germany, playing for the former with brilliant tenacity cunning and unnatural speed. While most contend to see the refs as being correct at all times, many cynics disagree with the score made by Hurst, which seemed not to cross the goal line, yet it was inevitably ruled a goal.
These sentiments seemed to prove very little for Hurst, who scored again later that game, I feel, just to prove a point. And, that point, you may be wondering? That having one of the greatest World Cup goals of all time isn't enough, Hurst had to be the only soccer player in history to score a hat trick amid the World Cup final.
records
About the author
Politics may be a disgusting battlefield, but it is a necessary vice in our country, and a particular fancy of mine, like productivity and success. These are important facets in the modern world, and must be expounded upon.
Reader insights
Be the first to share your insights about this piece.
Add your insights