Reasons Why You Should Buy Authentic Soccer Jerseys
There are many different facts underscored by why you should buy authentic soccer jerseys, but beyond the obvious better fabrics and patchwork displays lies a reality many ignore: the true fan.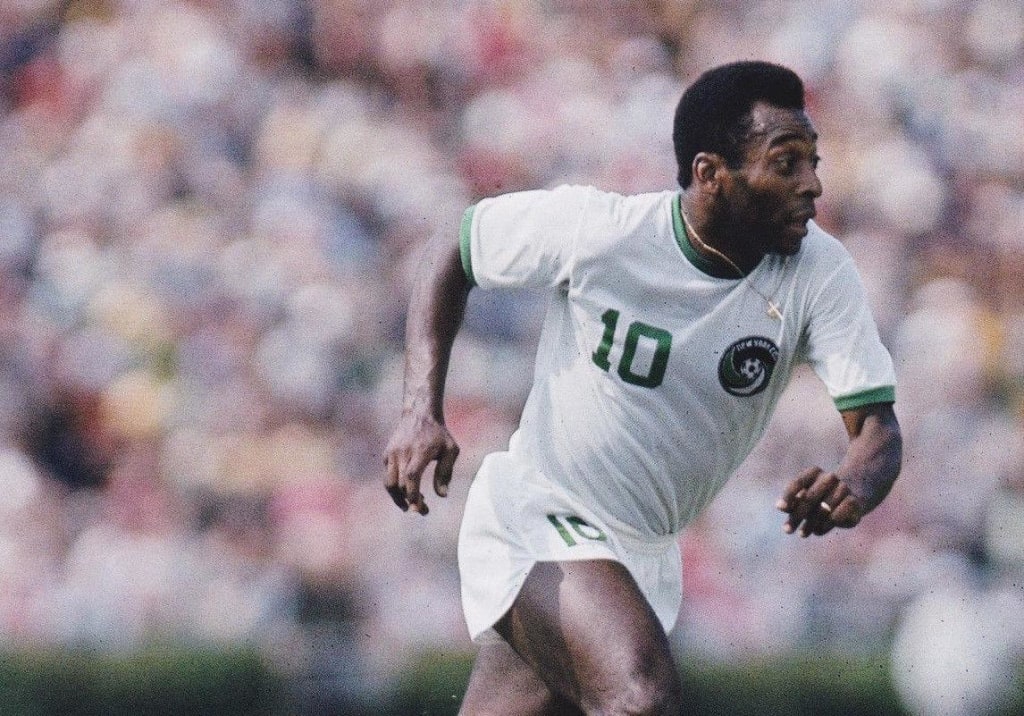 Replicas jerseys are cool and, with some slight differences, look pretty close to the real jerseys. They're less of a hassle, since they require less care as an authentic might, but why settle for something that is, in essence, fake? They may be far from inexpensive, but what the authentic jersey holds in personal value outweighs all other opinions under this conundrum: replica or authentic? The latter is probably something you would much rather not wear, possibly other than for soccer games. All true sports fans, soccer's included, know that nothing quite beats owning a piece of the real thing from their favorite sport. It's much like having a signed football, or baseball bat. Authentic jerseys are simply priceless in of themselves.
If you can't rep the valid jersey, one that's as real as your own commitment to the team you represent, then are you even a fan of the game? That should be the main point, but there's much more that goes into why you should buy authentic soccer jerseys over replicas. For one, they're just better overall, they last longer, and they have a deeper sentimentality to them. The point here is the level of trust you have in your team, as well as how you hold on to that trust for life. These are keepsakes you'll want to have for generations, otherwise you simply aren't repping the right way. Prove the authenticity of your team commitment with an authentic soccer jersey.
It goes without saying that when you buy an authentic soccer jersey, you're getting something special. Signed or not, authentic soccer jerseys are valuable pieces of wearable history that you'll (hopefully) treasure for a lifetime.
For instance, this one of a kind authentic Pele jersey is something that probably shouldn't be worn. Knowing this distinction is a key factor among reasons why you should buy authentic soccer jerseys, for there is a distinction between fans and collectors. Pele was one a player we have all enjoyed watching, both on the pitch and in interviews. A true fan of the sport, and the player himself, knows the ownership of such a jersey is the best way to prove their value to you.
When you're buying authentic, it's not like you're bullied into only home or away jerseys. Many fans tend to believe there aren't many reasons why you should buy authentic jerseys, because you're limited by the choice of availability or the team's own choice for release. This is not the case.
National team fan over normal FIFA tournaments? As you will see, like Portugal's authentic jersey shown above, one of the best soccer jerseys of all time, it doesn't matter if you're a fan of a player or even a certain country. Authentic jerseys for the international teams are, in my opinion, the most satisfying. It's also a cool way to show off your background in style.
There are so many different teams and players to choose from in the authentic racks, but what about their manufacturing? I'm a huge Liverpool fan, but I don't always like how their jerseys look. Plus I'm a huge Nike junkie.
Among the less observed reasons why you should buy authentic soccer jerseys is the vast quantity of different brands to choose, from Adidas to Nike. Authentic doesn't mean you're limited by preference, either. When you're buying authentic, you're also receiving something that's worth a lifetime, not only in sports, but in your own personal taste, as well. Go with what you like, but be sure that it's authentic.
What sets the authentic fit from that of its counterpart (the replica) is how they feel on the body, which sounds pointless if you're a collector. To the sport junkies and fans who love to rep their gear with efficiency and comfort, here's one of my favorite reasons why you should buy authentic soccer jerseys: a snug, perfect fit.
If you can feel the difference, what's more to be said? I'd think, at least in my own personal understanding, that you'd prefer the better-feeling fabric (that is, if you're actually wearing it).
One thing I hate about replicas is how they often disregard certain obvious traits from their authentic counterparts, like long sleeves. I live in colder weather, so I prefer having long sleeves even when it comes to my authentic jerseys. If a team's home state is typically colder, but their replica sports short sleeves, wouldn't you be a tad bit annoyed? I know I, and any real soccer fan, would. Even the best retro soccer jerseys that should come back mattered when it came to sleeves.
That's when style comes into play. Long sleeve, short sleeve, it makes no difference. The authentic jerseys aren't bound by specific types of wear either, which makes them almost authentic and custom made (a joy for soccer fans who love to wear their gear in style).
There's nothing like the feel of an authentic jersey. It's made of the finest textures and can never be replaced. While every brand may make them differently, when it comes to understanding why you should buy an authentic soccer jersey, it's all in the feel of the make.
You'll know it, too. You can't mistake the difference between a replica version and an authentic one. Ventilation is almost perfect on all authentic soccer jerseys, because they have that real breathability that players need on the pitch. The best European soccer jerseys of all time are made of the best fabric, so don't you want your to be too?
Patchwork is key on any and every soccer jersey, whether to show off a tournament win, or the league of play that player belongs to. It's also one of the major factors that debunks the challenge between authentic and replica jerseys. Regular eyes wouldn't be able to tell, but those who know a thing or two about the reasons why you should buy authentic soccer jerseys will spot them in a heartbeat.
Patches are noticeably more pressed into authentic jerseys, seen by how the patches are sewn onto the shirt. If a patch bends too freely, it most likely belongs on a replica jersey. Many tend to ignore how patches look on their jerseys, but it's actually a highly valuable and important component to the game.
When it comes to buying an authentic jersey, there's no better way to show off your team loyalty. I have said it before, and I will say it again (it should be number one among them): in reasons why you should buy authentic soccer jerseys, showcasing your team respect outweighs them all.
Every soccer fan—every real soccer fan—can only prove themselves and their own team loyalty ditching the replica version and sporting the more breathable and all around better quality authentic version. Why settle for less?
I think, or at least what most may feel, buying an authentic jersey means receiving the most intimate and historical connection you can have with the sport, as well as with that player. Look at this renowned piece of sports memorabilia; it may not seem like much, but when viewed in line with history, art, and culture, you get something that is impossible to copy.
A star at Liverpool, Adam Lallana needs no introduction. This signed one of a kind jersey itself shows why you should buy authentic soccer jerseys, not only for their repping value (or future monetary value, in of itself), but also for the official name tag. Owning a signed piece of soccer memorabilia has a special connective power with the sport that only those with authentic jerseys can truly understand.