Best Soccer Jerseys of All Time
There have been many iterations of soccer jerseys, some great, some not so much. Here are the best soccer jerseys of all time.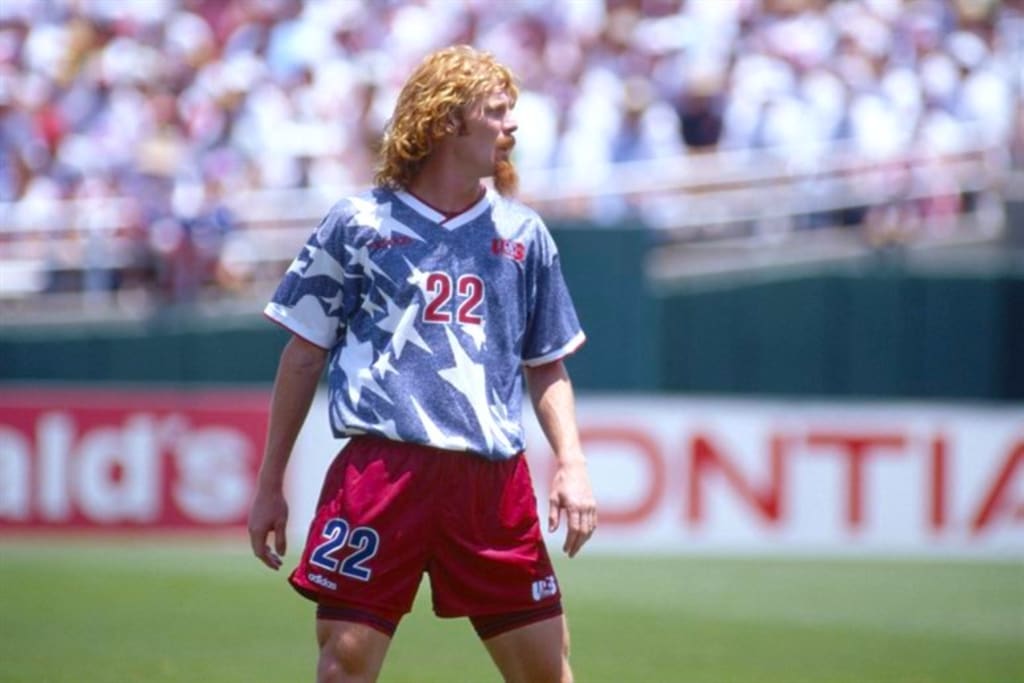 Soccer, or football, all began in 1863 in England and became the world's game. Every four years the worlds best teams convene for the World Cup, while there are countless leagues to occupy players time in between. From the English Premier League, Champions League, Major League Soccer, and National Teams, these aren't simply the best jerseys of 2017, these are the ten best soccer jerseys of all time.
West Germany 1988-1991 Home Shirt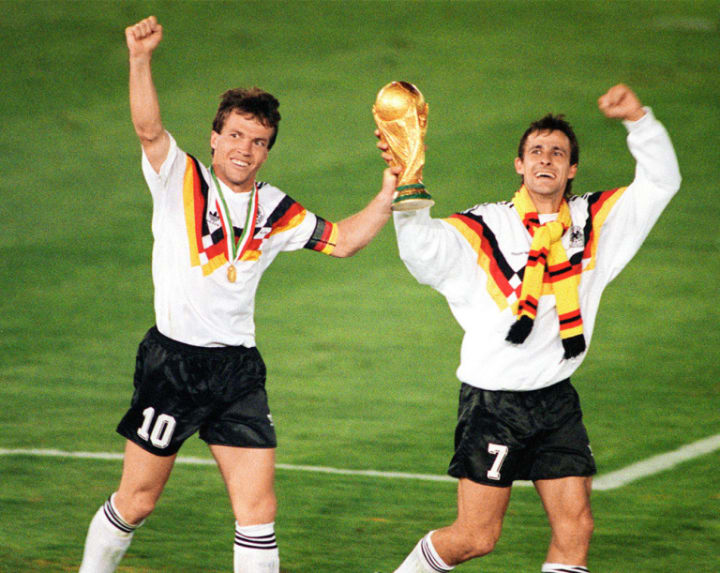 The West Germany jersey from 1988-1991, often ranks in lists of the top football shirts of all time. West Germany won the 1990 World Cup sporting these jerseys. West Germany introduced these jerseys in 1988 when they hosted the Euro championship, although the host nation lost to the Netherlands in the semi-finals these kits were a huge success.
This shirt's bold colors and pattern, along with West Germany's success, really make it stand out, earning itself a spot on this list.
England 2009 Home Shirt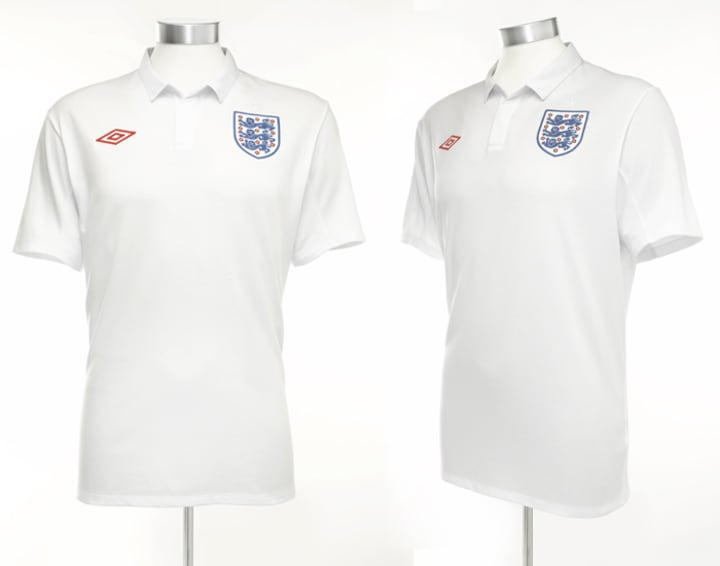 The first of multiple English football teams to make the list, these classic white shirts made their debut in 2009, at Wembley Stadium in a friendly against Slovakia. These shirts brought back a classic look that was made famous by English soccer players in the 1950s. Designer Umbro took the players thoughts into consideration when designing this jersey.
The simple, classic, look earns this jersey a spot on this list.
Netherlands 1988 Home Shirt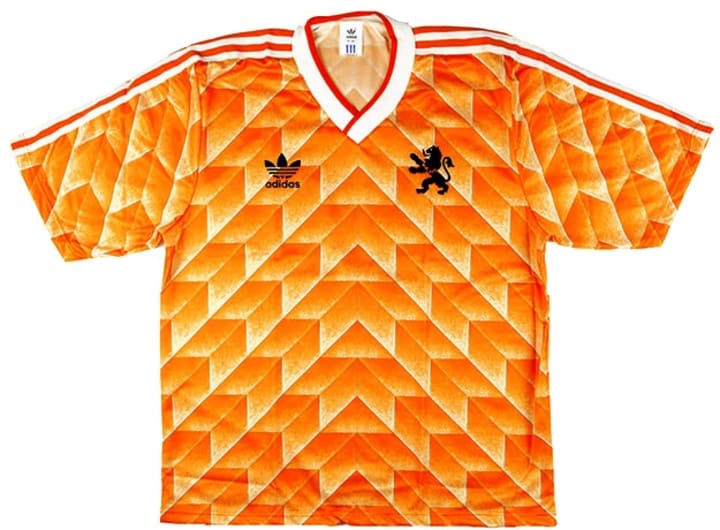 Considered by the Telegraph to be the "holy grail of football shirts" was sure to get the Netherlands 1988 home shirt a spot on the list of best soccer jerseys of all time.
The Dutch wore these jerseys en route to their 1988 European Championship, after suffering a heartbreaking defeat in the finals of both the 1974 and 1978 World Cup. The Netherlands made the change to these bright orange shirts and found themselves raising a championship trophy. Winning the European Championship alone was enough to get this beauty on the list.
Denmark 1986-87 Home Shirt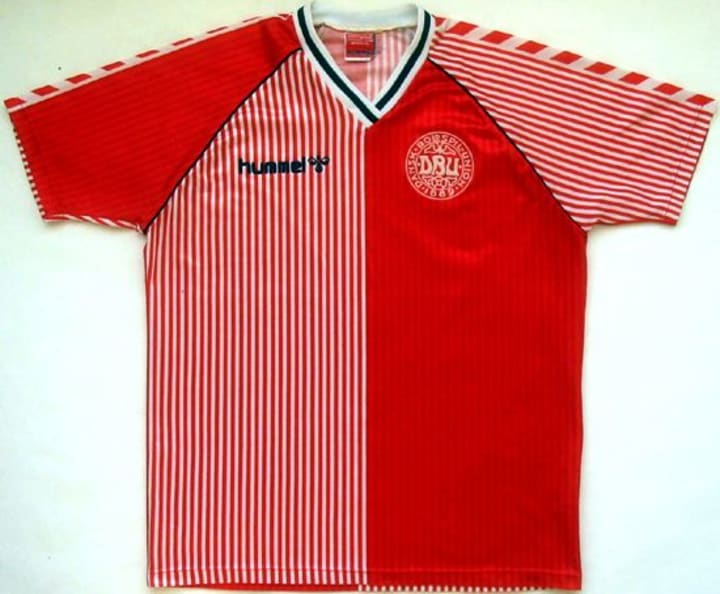 The Telegraph had this to say about Denmark's 1986 home jersey, "one of the greatest cult football teams of all time demanded one of the great cult shirts." You know this was a cool jersey design when within a few years it had its share of copycats like Aston Villa and Southampton but hasn't been replicated since.
Juventus 1985 Home Shirt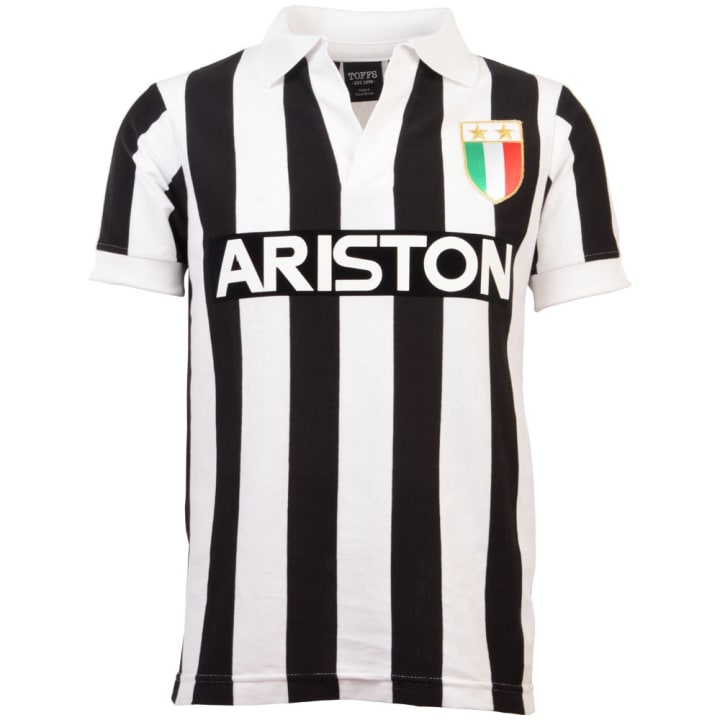 Juventus wore this shirt during their European Cup championship season of 1985. This is the classic Juventus look, but this specific jersey is special, thanks to that championship, and no, they were not the officials.
Manchester United 1991-92 Away Shirt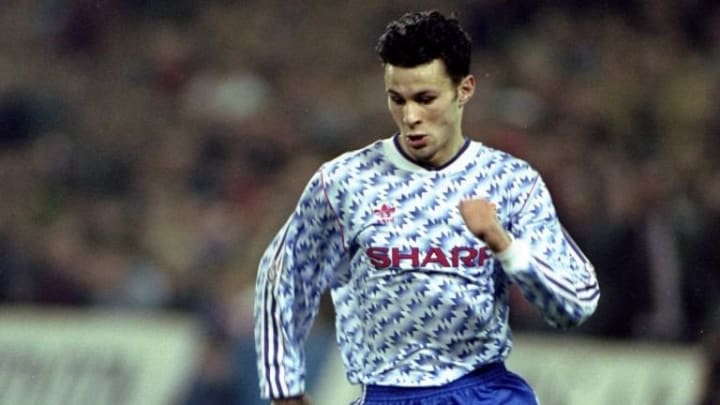 The first away kit to make the list, this Manchester United away shirt went against the grain of their typical red color scheme. Most away jerseys are made at the pleasure of the fans, and the player's dismay, but this one paid off. Manchester United was sporting this shirt when they took down Nottingham Forrest at Wembley to win the Rumbleows Cup in 1992.
Africa Unity 2010-11 Jersey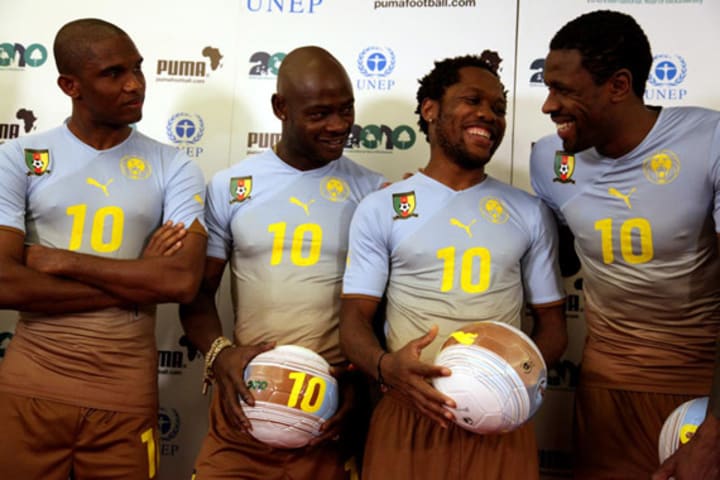 The World Cup coming to South Africa in 2010 was a big deal for the continent, and Puma was all about the hype. Puma made these colorful jerseys for all the African teams they sponsored so this jersey is unique in that it was worn by multiple teams.
The Africa Unity jersey made its premiere in a special All-Star XI match between Africa's top stars and Cameroon.
Boca Juniors 1981 Home Shirt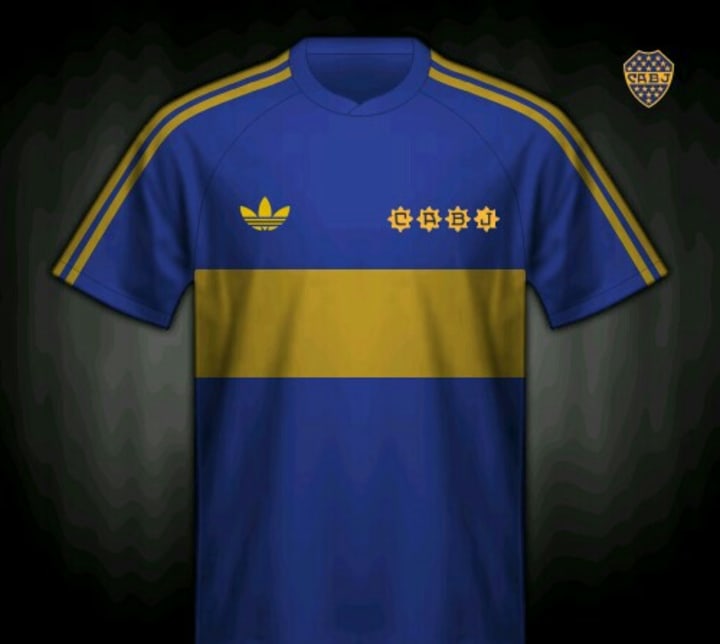 Very often, specific players will make a teams jersey super popular, and that's exactly what happened in 1981 with the Boca Juniors. Before leading Argentina to a world cup, Diego Maradona made his name with Boca Juniors, leading them to the 1981 championship, and popularizing this jersey. Maradona was so monumental to the history of soccer, they even made a movie about him.
England 1980-82 Home Shirt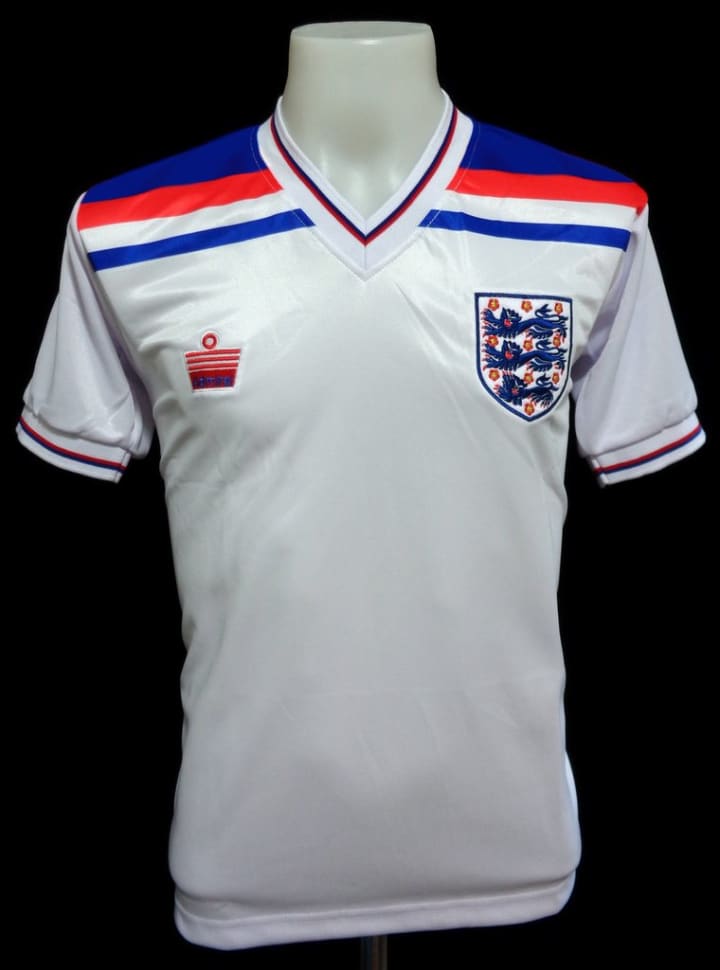 While the English National team wasn't at its peak in this era, their jerseys sure were. A change to the traditional all-white minimalist design, the red and blue added to the shoulders was a shocking change to English fans that was well embraced.
USA 1994 Away Shirt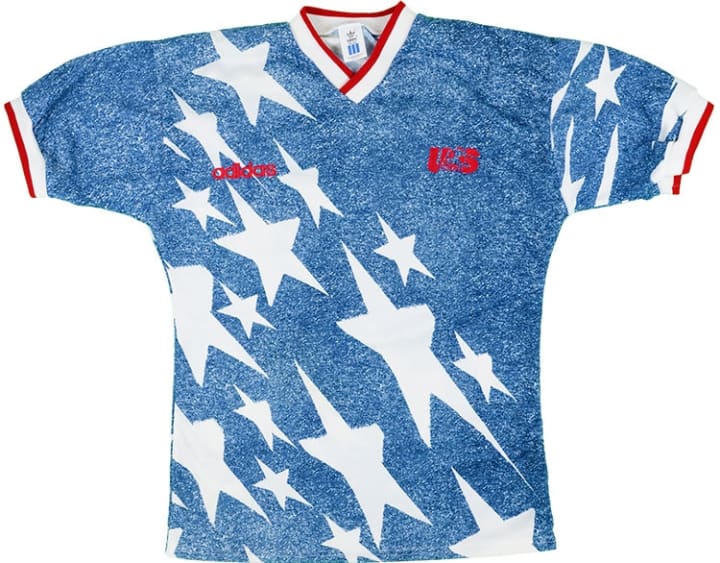 This jersey is the epitome of America in a shirt, a denim print, floating stars, and made entirely of polyester. This jersey was what the world and Americans thought of USA soccer, "unpolished, loud, and with no regard for international tradition," according to Slate. It was perfectly fitting that these shirts were worn for the first World Cup on American soil.
Like any type of fashion, this could be highly debated, but here they are, the best soccer jerseys of all time.
About the Creator
I'm a sports nerd that has multiple fantasy teams in every sport. If you want to know who won the championship in any major sport in any year you've come to the right place.
Reader insights
Be the first to share your insights about this piece.
Add your insights