Best Retro Soccer Jerseys That Should Come Back
Soccer jerseys have evolved through the years of the sport. But these are the best retro soccer jerseys that have to come back for what they represent and for style.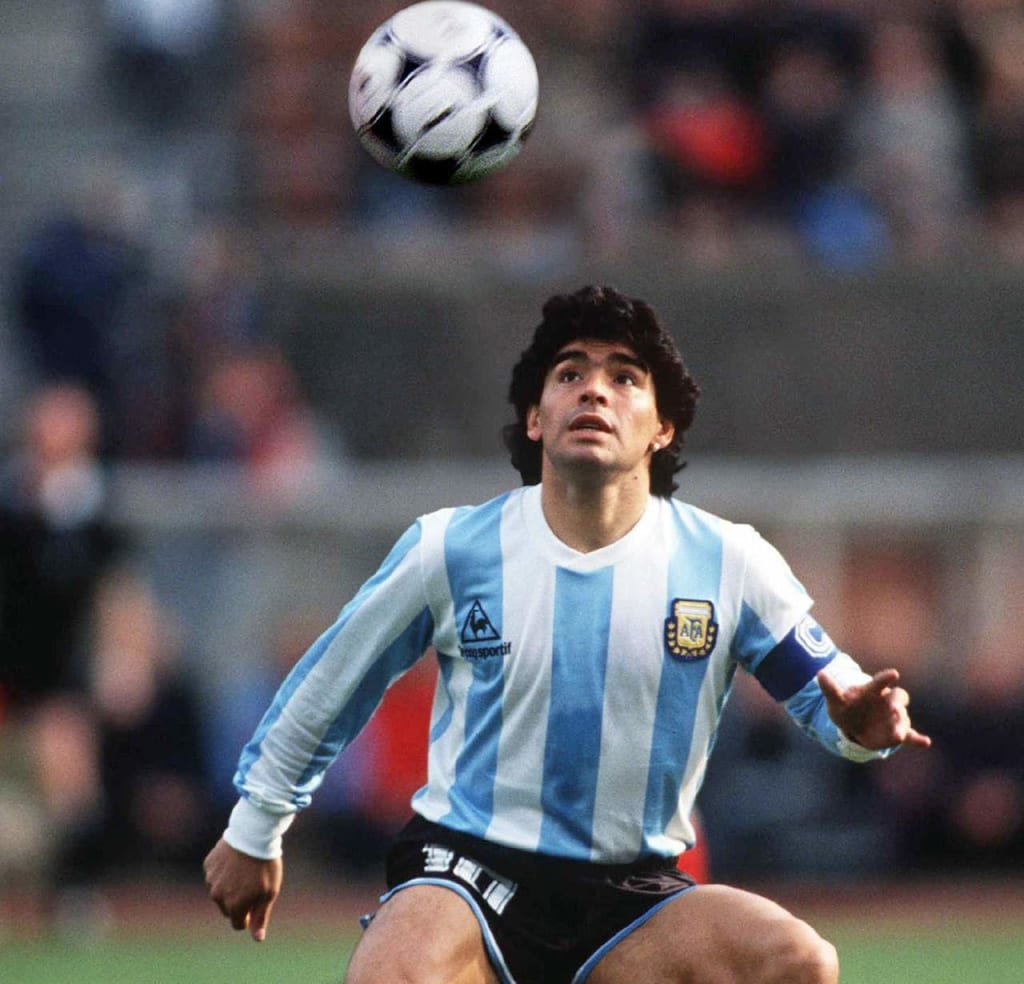 The sport of soccer goes way back to 1863 and throughout the years, soccer (or football) jerseys have evolved drastically ever since it started. They've gone from simple shirts to full-out jerseys filled with detailed designs and brilliant colors dedicated to the team. But today, not many people can appreciate the old, retro soccer jerseys that introduced us to the jerseys that we have today.
From Barcelona to Argentina, Manchester United, and more, these teams and clubs have created beautiful and great-looking jerseys in the past that aren't appreciated much today. However, we were lucky to get a few that were widely popular in the past. These are the best retro soccer jerseys that should definitely come back in the world of soccer... or football.
In 1992, Barcelona was able to win their first European Cup, and this jersey is dedicated to their success. Team player Ronald Koeman managed to score the winning goal over Sampdoira and crowned Barcelona the winning team. And this jersey is the exact replica of the jersey they wore as winners.
While the base of this soccer jersey is orange, the blue and red are incorporated in the sleeves and neck. Also, the team's badge is embroidered on the left chest. For a retro jersey that's 100 percent polyester, it's super comfortable that can be worn throughout the day. And if you're a huge fan of Barcelona, you should definitely add this jersey to your collection.
Any Argentina fans out there? There shouldn't be a reason why you definitely shouldn't buy this amazing jersey. It's among the best retro soccer jerseys ever. Argentina won its second FIFA World Cup in 1986 to Maradona, and this jersey stands for that big win when they totally defeated West Germany in Mexico's Estadio Azteca. From the late goal that was prepared by a Maradona pass, Argentina was able to win the FIFA World Cup.
In their stunning signature colors, light blue and white, this retro jersey can certainly be worn during the big game day or casually on any day. Either placing on display or wearing it out and representing your favorite team, the le coq sportif Argentina 1986 Home Jersey is the classic choice and it's one of the best soccer jerseys of all time.
Ah, this is certainly an iconic jersey from the best retro soccer jerseys ever. This jersey celebrates the 78-79 season of the soccer club. Because of manager Bob Paisley, Liverpool was able to win its 11th league title. The Reds allowed 16 goals in 42 games and kept 28 clean sheets. From 1978, clubs were allowed only shirt sponsors and Liverpool was actually among the first to take advantage of this.
So, they put "Hitachi" on it and heat pressed the letters across the chest. They embroidered the Liver Bird logo on the top left of the jersey. This jersey is made with top-quality, 100 percent cotton and stands for the soccer club winning their 11th league title, making them one of the most successful clubs in premier league history.
Now, here's Liverpool's away jersey that's considered one of the best retro soccer jerseys ever. As the jersey that celebrated the 82-83 Reds, Liverpool won its 14th League title and their last under legendary manager Bob Paisley. As historic and amazing this jersey is, it's still underrated for such a huge accomplishment the soccer club had gone through.
Featuring their popular yellow away color with red pinstripes, cuffs, and collar felt, this jersey is certainly for the ideal Liverpool fan who can't get enough of their jerseys. Also, the club's sponsor logo is heat pressed on the center of the jersey with the embroidered Liver Bird badge on the top left corner of the shirt. Made from 100 percent polyester, the jersey stands for a significant moment for Liverpool.
Not many people have seen this Chelsea jersey, which gives me the reason to put it on the list of the best retro soccer jerseys out there. Soccer club Chelsea had an unremarkable season in Division Two in 1982. But in the FA Cup, they managed to make a memorable run and shut out by defeating defending European champions Liverpool 2-0 in the fifth round. Therefore, this jersey celebrates Chelsea's major moment in 1982 and is seen as a historic piece.
Made from polyester, the jersey is slick, smooth, and embroidered with the club's badge on the center. While the base is royal blue with thin white stripes, this classic jersey isn't given much love these days. For a jersey this amazing, it should definitely make a come back in soccer fashion.
Among the best retro soccer jerseys, this jersey is certainly one that isn't appreciated much these days. Even though Arsenal is an amazing soccer club, their 1985 Home Centenary Jersey can still be viewed as a cool jersey—especially for what it represents. Arsenal FC celebrated their 100th season in 1985 and this old school jersey stands for the historic moment.
While the club's logo with Arsenal's signature cannon is embroidered on the jersey, the club's sponsor is knit on the front. As an exact replica and made from 100 percent polyester, you can't go wrong with this jersey. You can either buy this for yourself or if you know someone who's a huge Arsenal fan, this is also the perfect gift for them!
Here's another Chelsea jersey that represents a major success of theirs. While it's a replica, this 1998 Euro Winners Cup Jersey was worn by the Blues as Gianfranco Zola scored the winning goal in the 1998 UEFA Cup Winners' Cup final. Always represent the major goal in 1998 that lead Chelsea into winning the UEFA Cup by wearing or displaying the jersey. After this, Gianfranco Zola became one of the best strikers in the premier league.
This uniquely designed and officially licensed reproduction from Score Draw features an embroidered Chelsea badge on the left part of the chest. The beautiful detailing on the V-neck collar and sleeves is what ties the whole jersey together. Smooth, clean, and stylish, this Chelsea jersey can also be worn casually.
Yes, these long sleeved jerseys were huge in the past and they should certainly be appreciated more these days. Fitting for the cooler seasons, this Manchester United jersey is among the best retro soccer jerseys you can buy for yourself or for a loved one. Classy and comfortable, the Manchester United 1968 European Final Jersey represents a huge moment for the soccer club.
You can now support the Red Devils with this 1968 European Cup Final jersey! Owning old school jerseys like these is why the passion is there. If you're a soccer jersey collector who adores getting their hands on replicas, then you shouldn't let this one slide so easily. Especially if you're a fan of Manchester United.
While this retro Arsenal jersey doesn't look like a jersey to most people, it's considered an old school jersey. It represents the celebration of Arsenal's 1979 FA Cup Final in a 3-2 victory against Manchester United. It was also seen as one of the greatest finals of all time. Soccer player Alan Sunderland scored the winning goal and managed to beat Manchester United.
This official, Arsenal licensed jersey has the embroidered Gunners logo on the left side of the chest with the stadium name and date. Perfect for casually wearing on any day, this classy-looking jersey is super soft from its high-quality cotton material. Represent Arsenal winning the 1979 FA Cup Final whenever you slip this shirt on.
Lastly among the best retro soccer jerseys there are to buy, the Liverpool 1964 Home Jersey is a super comfortable long sleeved jersey that's ideal for gift giving. Or if you're a huge fan of Liverpool, this is a great jersey to display or wear any day.
This jersey celebrates the 64-65 season of the club. Managed by the legendary Bill Shankley, Liverpool went on to win its first FA Cup. While the shirt is very simple, it still represents a significant event. With thick, white cuffs and collar, the club's badge is sewn onto the jersey.
Reader insights
Be the first to share your insights about this piece.
Add your insights