Your Workout Playlist: Designed by Top Performing Athletes
First Place in Workout Playlist Challenge
How I Rebuilt my Self-Confidence Through Music and Sport.
I stared at my workout clothes, and they stared back at me. Today was my first striking class. I was venturing into the world of athletics for adults. After playing competitively throughout grade and high school, I let basketball dictate my identity. When my coach began to make the game miserable for me, it crushed my spirit and drained my confidence.
She made It a point to degrade us under the guise of building "mental toughness." Her leadership style had the opposite effect on me. By the end of my sophomore season, I was riddled with anxiety and couldn't perform. The game was no longer fun, and I hung up my sneakers and didn't touch a basketball for five years.
But now, I found a new sport that I love. A new way to feel my blood pump. A new way to show me that hard work pays off. Boxing. I'm completely in love, and I want to be good. In learning to be a fighter, I've realized the journey looks very similar to how mine looked becoming a writer.
They share the same pillars of success. To be a fighter, you have to be confident, disciplined, and consistent. I had to build the tenacity to get punched in the face and continue coming forward. I couldn't talk down to myself, and I learned to open my mind to the limits of possibility.
So how can I unlock this higher level of thinking and performance? I looked at the best in the sport. I studied what they listen to for training, warming up, combat, and recovery.
Rebuilding my self-confidence and relighting a fire that had gone out long ago wasn't easy. The journey involves science, cardio, and lots of rap music. Let's get started.
How Does Music Help With Athletic Performance?
Music inspires emotion; it flows in and out of us with the various tempos and keys. Motivation can sweep you over in waves, making you run longer, with more focus, and less fatigue.
"Studies out of Brunel University show that music can improve performance by almost 15 percent.

How? By blocking the part of the brain that recognizes pain and fatigue. When you're rocking out to the best training songs, you're more likely to accept – and even enjoy – a harder effort."
In 2007 USA Track and Field tried to ban iPods and other handheld music devices during marathons. Runners came out in droves to voice their disdain, and others- snuck their iPods in or relied on the crowd to be their DJ.
"The general consensus among many of the competitors was that a marathon required music as inspiration and consolation."
Another study centered around 54 tennis players compared one group who only heard static and another that received music while playing.
Compared with those who just listened to static, players who listened to music performed better based on the genre's intensity. The researchers hypothesized that quicker reaction times were due to increased frontal brain activity (our decision-making hub).
What is the best music to listen to while training? I took a few notes from Floyd Mayweather, LeBron James, and Claressa Shields to find out.
Floyd Money Mayweather History Lesson
Why do we care what Floyd Mayweather listens to, you ask?
He dominated the pro ranks, boasting a final record of 50 wins and 0 losses. Mayweather turned professional on October 11, 1996, and retired in 2018.
Mayweather moved up in weight four times, taking home the WBC Lightweight title in 2002, the WBC super Lightweight title in 2005, and the IBF, IBO, WBC, and IBA welterweight titles in 2006. In 2007 he defeated "The Golden Boy," Oscar De La Hoya for the WBC Super Welterweight crown.
"I want to be able to separate the average from the good and from the great. I want to separate the ordinary from the extraordinary."

-Floyd Mayweather Jr
As he claimed more belts and more victories, his paychecks increased too. In 2010 he was the third highest-paid American athlete, with an income of more than $60 million for the year. Known for his confidence and talent, he also works incredibly hard. Coining the phrase:
"All work is easy work."
Needless to say, in the pursuit of building confidence and work ethic, we're in good hands with Pretty Boy Floyd.
Floyd Money Mayweather's Hard Work & Dedication Playlist
While I was researching the effect of music on athletes, I read that men pay more attention to a song's lyrics, and women pay more attention to the tempo and beat. To me, Floyd is the best example of this observation. Every song drills into the listener that they are successful; they are strong, rich, and desirable. Don't get me wrong, the beats are nice, but the lyrics will boost your self-confidence and make you feel great and ready to do great things.
"I don't fold under pressure, great athletes perform better under pressure, so put pressure on me."

-Floyd Mayweather Jr
There is a reason Floyd was able to climb the ladders of the fight game and make more than anyone else doing so. He believed in himself, even when the world wanted him to lose. Listening to music that reinforces your idea that you can be great makes you great. You are what you think you are.
My Top 3 Tracks From Hard Work and Dedication
One of my favorites by this rap dynamic duo.
"You do what you want when you poppin."
Ima Boss By Meek Mill Feat. Rick Ross
The beat is quick and powerful. If there were no lyrics at all, this song would still have me ready and fired up. How could you not be motivated by lyrics like this?
"Bitch I'm a king (King), call me sire

If you say I don't run my city, you a muh'fuckin liar

I'm a boss, you a fraud."
I can't really understand what he is saying or how it's relevant to Timmy Turner, but I love this song, and the deep bass gets me ready for war.
LeBron James's Unbreakable Playlist
I have a love-hate relationship with LeBron, mostly because any team he is on dominates everyone else. I've had the pleasure of cheering for him at Miami and felt the heartbreak of watching him go to the LA Lakers.
But there is no denying that his talent and work ethic is unmatched in the game of basketball. I grew profound respect for his character after seeing how he led the Lakers in the wake of Kobe's sudden passing. LeBron also stepped up to the plate and used his platform to get minorities registered to vote in one of the most influential elections I have been alive for.
Anyone can see there is so much good to replicate in LeBron, and his unbreakable playlist is motivational, fun, and perfect for honing your athletic craft.
I'm going to use all my tools, my God-given ability, and make the best life I can with it."

– LeBron James
My Top 3 Tracks From Unbreakable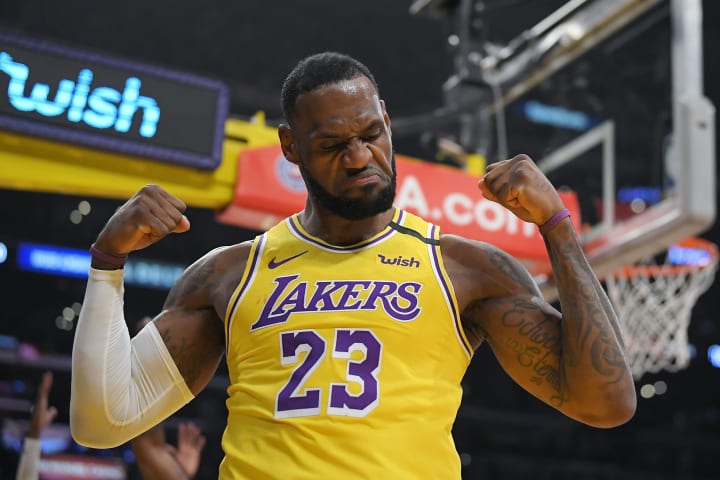 I treated it like every day was my last day with a basketball."

LeBron James
1. Ric Flair Drip By Offset and Metro Boomin
Metro Boomin is my favorite rap producer. His beats are bass-heavy, and they complete any verse laid over them.
MotorSport By Migos Nicki Minaj, and Cardi B
"Face all your fears, then get at me ."

-Quavo
I couldn't skip out on the gem that gave us "you a dork, never been a sport. MotorSport is one of my favorites because I like the beat and lyrics but, I like it more because Cardi and Nicki were able to set aside their differences and contribute two amazing verses.
Pound Cake/ Paris Morton Music 2 (Feat. Jay Z) By Drake
"You know its real when you are who you think you are."
The beat in this song is one of my favorites of all time. You can melt into it and zone completely into what you're doing. It's the melody of a lonely climb to the top. Relaxing, but highly motivating at the same time.
Claressa T-REX Sheilds Musical Motivation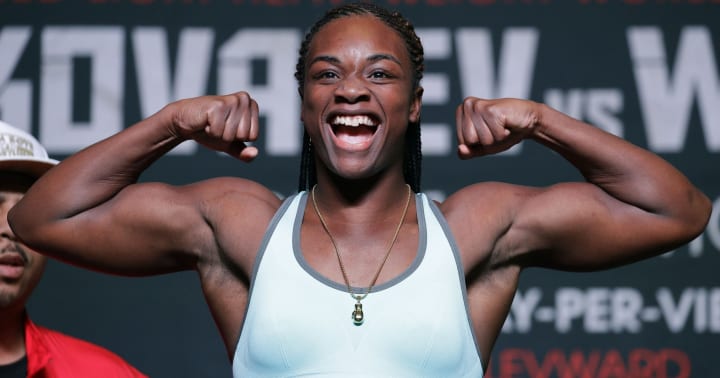 I saved the best for last. The best female pound for pound fighter in the world. Two-time Olympic gold medalist, undisputed 3 division world champ, and the fastest ever to do so. Claressa T-Rex Sheilds has been completely rolling over all competition put in front of her. She's confident, strong, fast, and brilliant. If I wanted to replicate my athletic career after anyone, it would be her.
"I liked to call myself the focus master — my mind was untouchable so my body had no say-so! I know many people don't understand my tenacity, my mean streak, my anger. But it's not for you to understand. Accept me as I am. "

Claressa Sheilds
When she was climbing the ranks, I saw her use a water bottle to brush her teeth in Flint, Michigan, during the water crisis. Her training was being documented for an upcoming fight. Through the water crisis (and still today), shes trained, advocated, and obliterated every barrier in her way.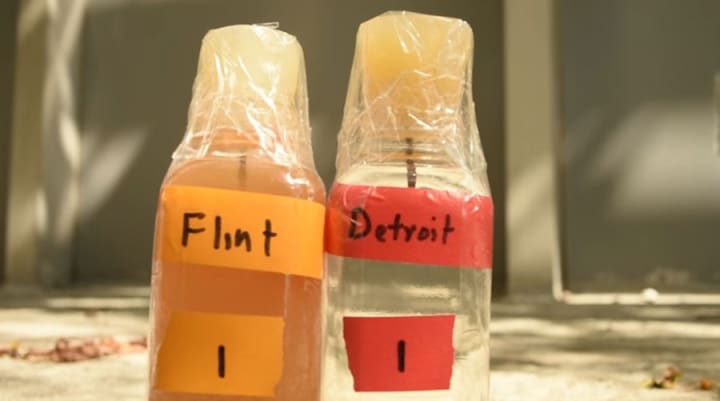 She is a legend and a role model, with a pretty good playlist to accompany her training- a more mellow collection of classic songs to help you put that work in and improve your craft.
My Top 3 Tracks from the GWOAT (Greatest Woman of all Time).
Something about this song plants seeds of happiness. From the beginning when I hear the blaring brass insturments I feel good and its easier to keep going and finish my workout.
I Don't Want to Fight By Tina Turner
Ironically a song about not fighting helps me train to fight.
Tina Turner is a powerful artist and her pain transends through her music. She sings with her whole being. Even though the song is sad, its beautiful and makes me dance. You can't help but bob your head and bounce a little during the chorus.
Just Want Some Money By Kevin Gates
"I just want some money, you know I'm coming."
Is any workout playlist complete without a song about getting money? Thinking about getting money gets me fired up. I envison chasing after a prize and dig in deep. The snare drum in the beat makes me move quicker and creates greater endurance and focus.
Parting Words
"If they can make penicillin out of moldy bread, then they can sure make something out of you."

― Muhammad Ali
I encourage everyone whether you played sports growing up, or you're a complete beginner to do something. It trains your mind, body, and soul. I experience a balance and peace that I didn't know was possible.
The pillars of being a fighter bleed into every area of my life. For example, I'm not allowed to speak negatively to myself or decide what is possible and impossible. My job is to work hard in the gym, in my relationships, and on blank paper.
"The same hand that can write a beautiful poem, can knock you out with one punch—that's Poetic Justice."

― "Irish" Wayne Kelly
That notion is comforting. Everything else will fall into place. So have fun, and sweat. And if you find that you may be a fighter too, rhythm is everything, and these playlists will get you there. Goodluck!
"Rhythm is everything in boxing. Every move you make starts with your heart, and that's in rhythm or you're in trouble. Your rhythm should set the pace of the fight. If it does, then you penetrate your opponent's rhythm. You make him fight your fight, and that's what boxing is all about."
- Sugar Ray Robinson, Sugar Ray
If you enjoy what you read and want to learn more about making music work for you start here: