To the Beat: July 2020
A monthly playlist curated by creators, for creators.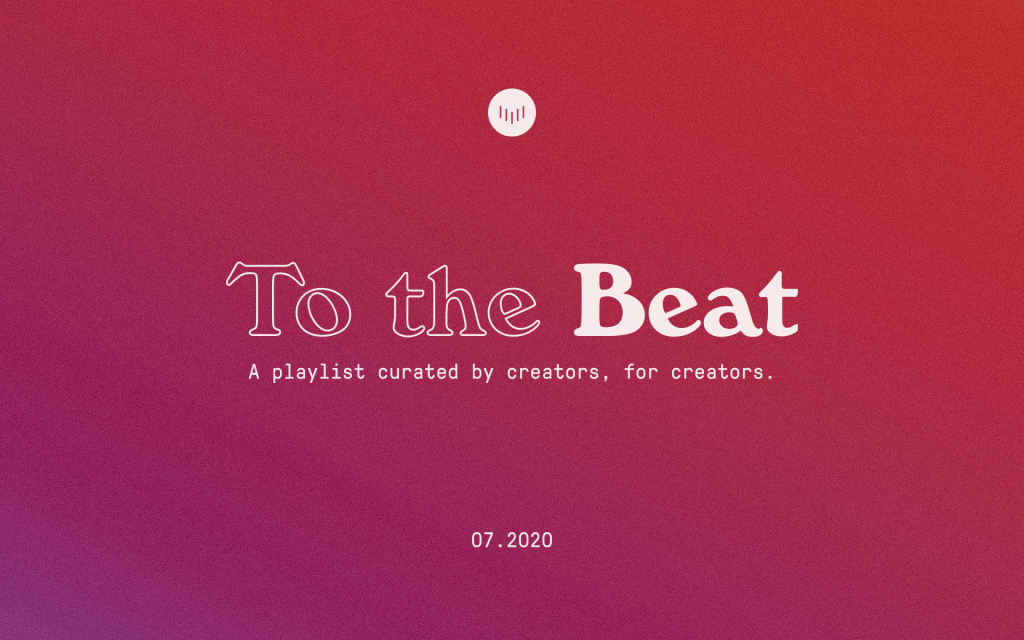 Your stories this month have inspired us to make the perfect summer playlist. July's roundup is particularly exciting as it features this month's new album releases from Taylor Swift, Ellie Goulding, BTS, and more. We also have a healthy dose of indie, classic rock, and rap to round out this month's collection, making it perfect for every summer activity.
Before you take a listen to this month's playlist, here are a few of the stories that we really enjoyed in July:
1. "Don't let nothing break your stride" by Cheryl E Preston
2. "20 Great Summer Vibe Songs for Your Playlist" by Tone Breistrand
3. "'folklore': Album Review" by Tessa D'Alfonso
4. "My Top 20 Favorite Songs Written for Film and Television" by Jennifer Childers
5. "Album Review of Ellie Goulding's Brightest Blue" by Sayana
And without further ado, here's the full playlist for this month's To the Beat:
Thank you for continuing to share your favorite artists and songs with the rest of our community. Without you we wouldn't really know where to begin looking for new music, so please keep sharing your favorite tunes and be on the lookout for our August edition of To the Beat at the end of next month!
About the Creator
Collaborative, conscious, and committed to content. We're rounding up the best that the Vocal network has to offer.
Reader insights
Be the first to share your insights about this piece.
Add your insights