The Fall - Not Your Average Covers Band
Mark E. Smiths Unique Musical Visionaries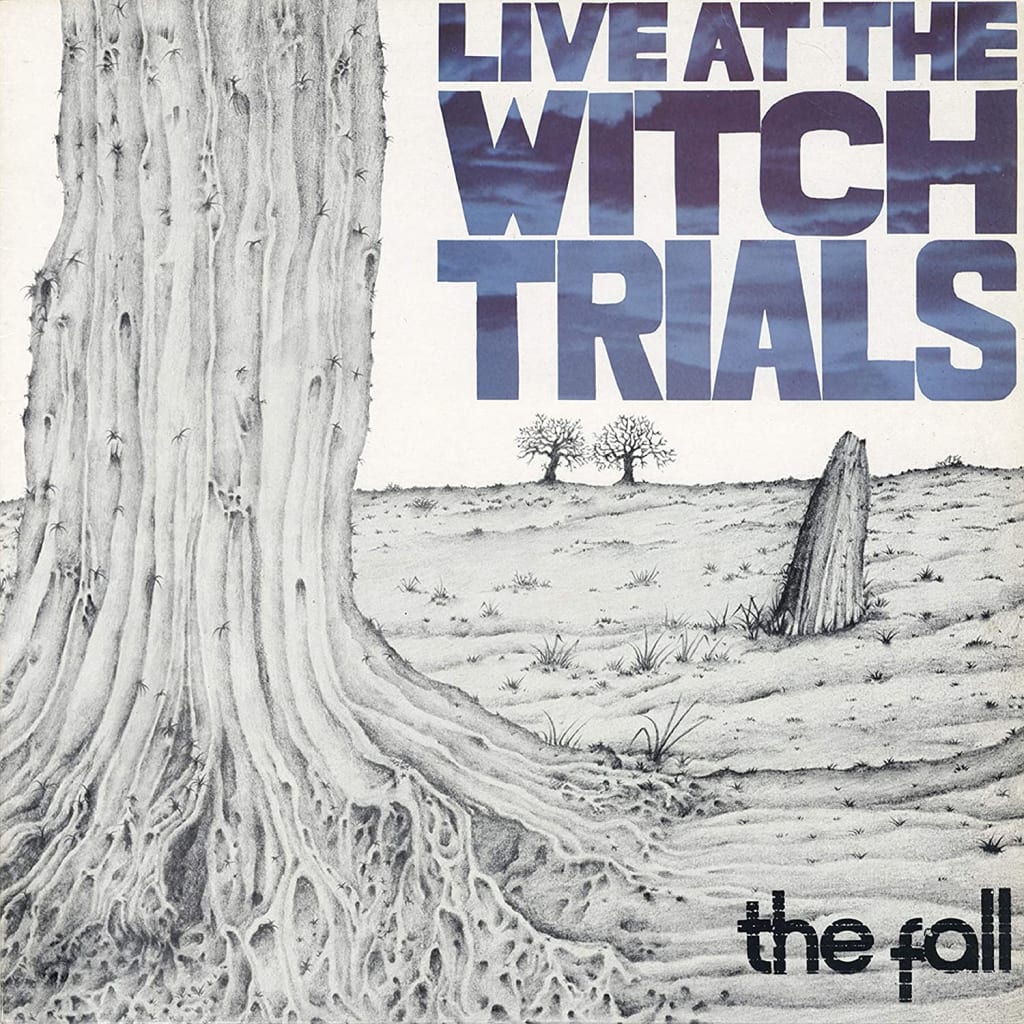 The Fall "Live At The Witch Trials"
Introduction
After seeing the Sex Pistols in 1976 Mark E. Smith formed The Fall. We lost Mark in 2018 to lung and kidney cancer, but he was the only constant in the band that featured some great members such as Brix Smith, Marks Riley and Radcliffe (who as The Shire Horses had their own irreverent covers band as well as being DJs on BBC Radio 6, and I may do a piece on them)
There is a full list of the band's members on Wikipedia here:
The sound of the Fall can be described as reactionary, caustic and acidic driven by Smith's lyrics vision and voice. They had some hits but titles like "Rowche Rumble" and "Bingo Masters Breakout" may give you an indication of whether you will find them interesting or frightening.
Although they were led by Mark E. Smith's vision, they actually released a few unexpected song covers, and they are the reason for this article and playlist, so without further ado, we shall delve into the songs that The fall covered.
"Jerusalem" from "I Am Kurious Oranj"
"Jerusalem" is an adaptation of William Blake's hymn using Hubert Parry's original music (although Parry does not appear in the credits). This is actually an accessible version of the song although obviously fairly spiky due to Smith's voice and the instrumentation.
"I Am Kurious Oranj" was intended as the soundtrack for the ballet I Am Curious, Orange, a collaboration with the dancer Michael Clark. The music was mostly pre-written by Brix Smith and bassist Steve Hanley although Brix Smith was originally omitted from the credits on the album
"There A Ghost In My House" from "The Frenz Experiment"
A cover of the R Dean Taylor classic with an excellent tongue-in-cheek video featuring Mark and, I think, Brix. It was directed by John Scarlett Davis.
"Victoria" from "The Frenz Experiment"
A cover of the Ray Davies penned Kinks classic with another great video and also from "The Frenz Experiment".
"Jungle Rock" from "Levitate"
This is a complete reinvention of the Hank Mizell song. Relentlessly made their own by Mark E. Smith and The Fall. I have a feeling that rock and roll purists may not be too happy with this, but I think it is great.
Brooklyn Vegan says:
The song gets a somewhat electronic reinvention by The Fall, now driven by a breakbeat that nods to a different jungle. It also features a particularly surly delivery by Mark E. Smith, who works in some Jurassic Park lyrical updates to the original's story of discovering a dance party deep in the bush
"I Can Hear the Grass Grow"
Another total reinvention this time taking on the Move's classic live on Jools Holland. This featured on their 2005 album "Fall Heads Roll". The number of covers that the Fall did showed a love and respect for music other than their own and they released over thirty albums in their forty-year career so there was room for the covers as well as their original material.
"The Legend of Xanadu"
As a pre-teen, I loved this single by Dave Dee, Dozy, Beaky, Mick & Tich, but I do prefer the Fall take on this now. I was listening to it on the NME compilation "Ruby Trax" which was released to mark the paper's fortieth anniversary featuring then-current bands and artists covering classic UK #1 hits from its 40 years of publication. It has not been issued in digital form so you probably won't find it on Spotify.
Concluding The Fall Covers
If you have got this far and enjoyed it you may even try Mark E. Smith's autobiography "Renegade". As you might have guessed, it is on my bookshelf.
Reader insights
Be the first to share your insights about this piece.
Add your insights