Warner Brothers
Studio Tour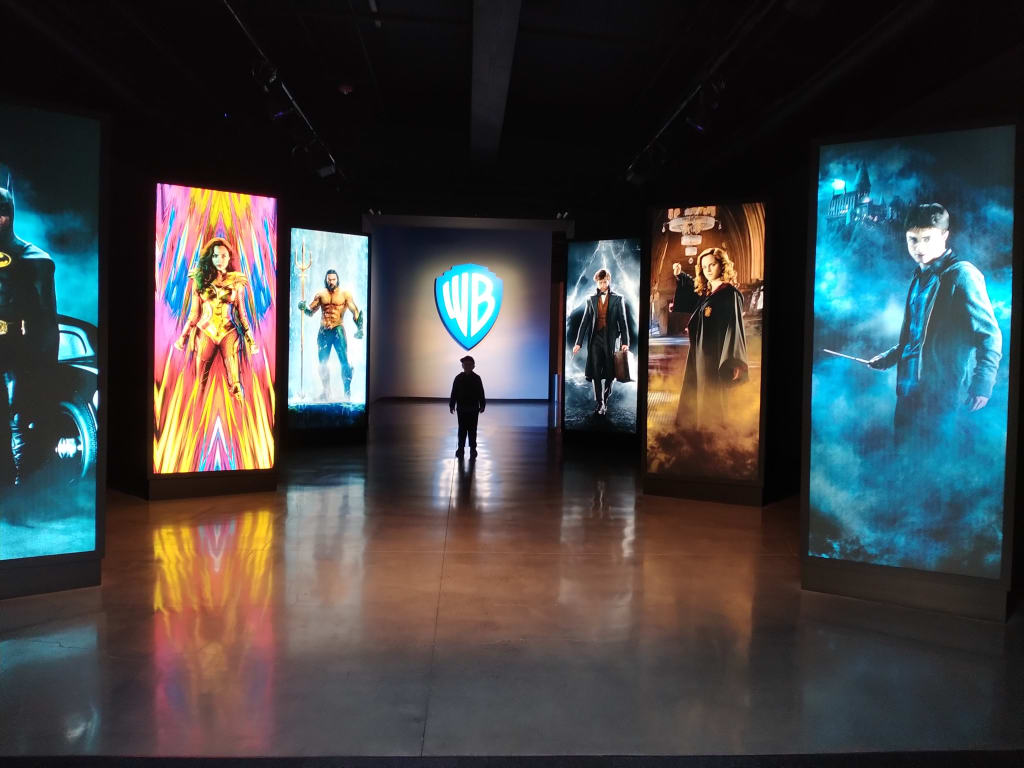 Hunter standing inside a studio on the Warner Brothers Lot
As a film Director, Producer, Props Master, P.A., Editor, Camera Op over my career in Vancouver B.C. and Las Vegas there is no better feeling than to head Hollywood and step foot inside a film studio. Especially the Warner Brothers film studio. There is also no better feeling than sharing that with my Son Hunter. I encourage him to be whatever he wants to be. To use his imagination. He is already making films at age 6 and I couldn't be prouder. This trip on the Warner Brother's Studio Tour was a treat for both of us.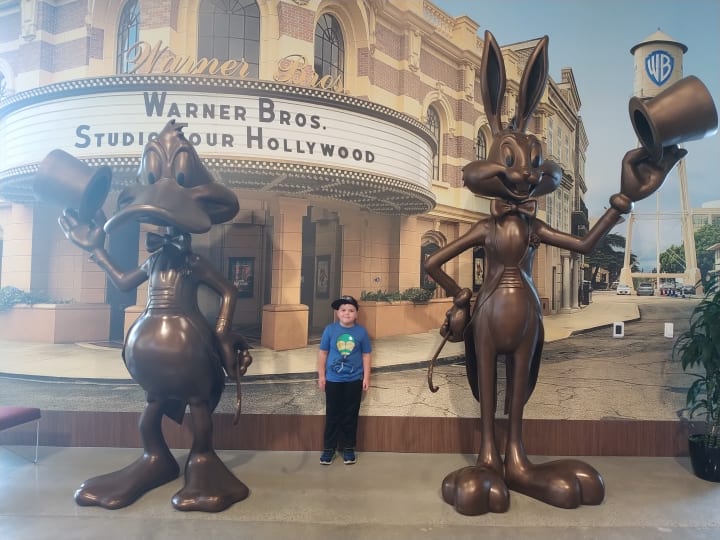 We booked our tour for 1pm to give us plenty of time for the tram tour and to look around afterwards. We didn't want to book to close to when they closed up that day around 5pm. There where quite a number of others waiting as well. So we hung out in the GIFT shop until our group was let in.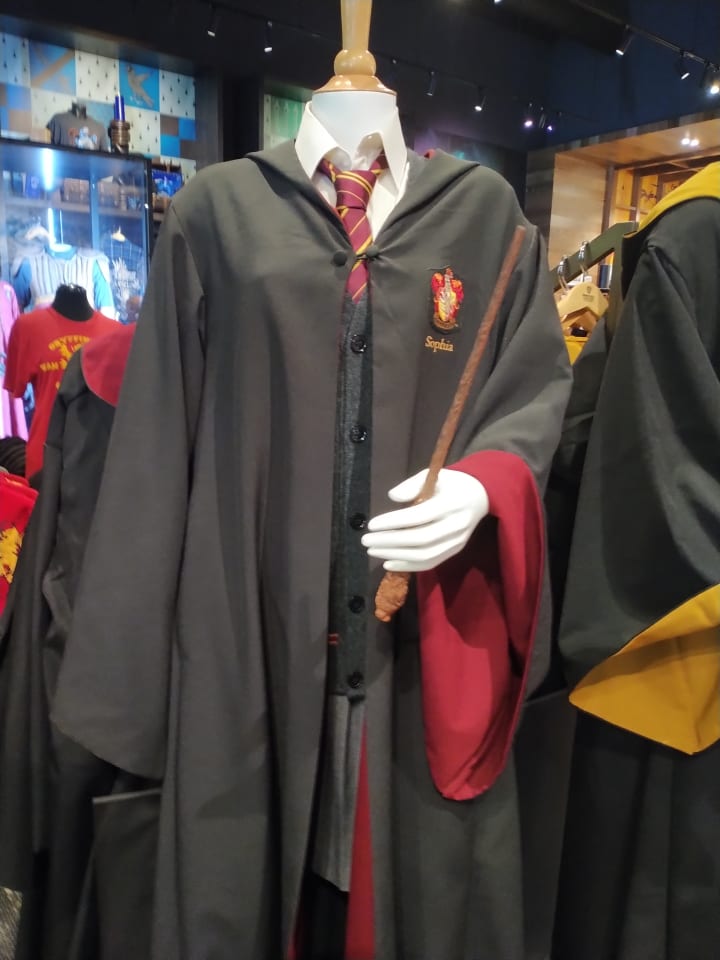 We checked in, while also checking out a miniature replica's of the studio including the world famous Water Tower.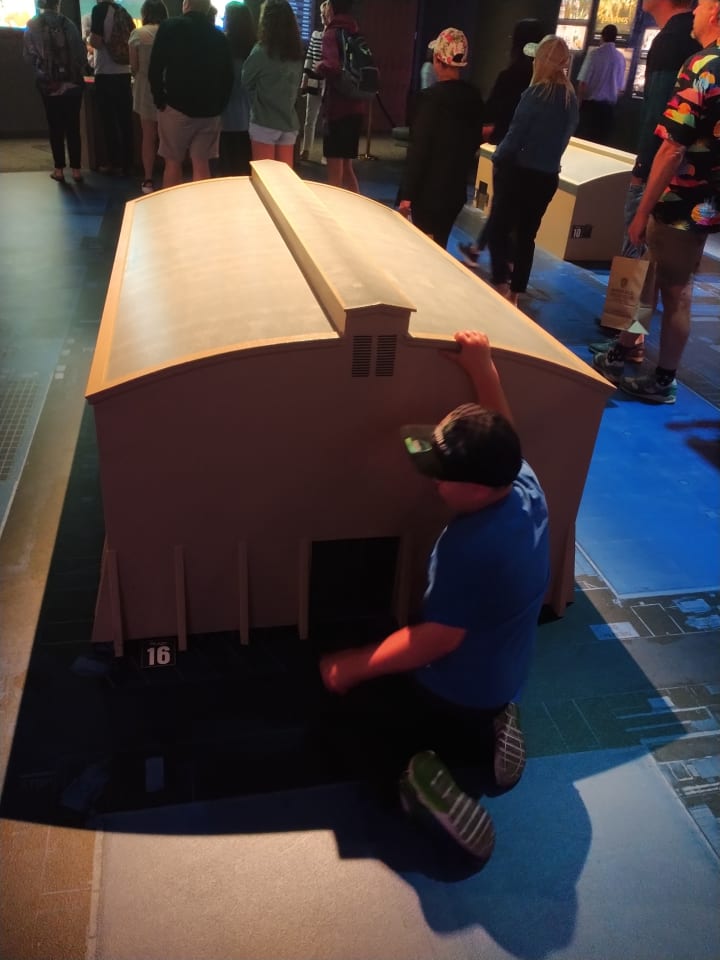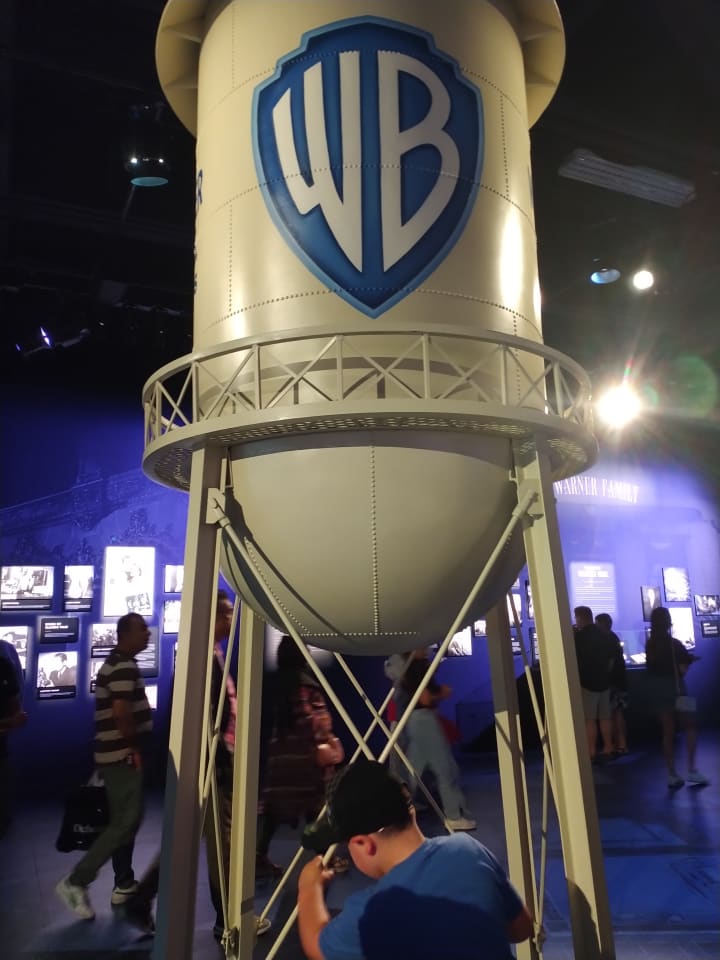 We then got in line and waited for our Tram to arrive. Our visit was not too long after the world had re-opened after the Pandemic so it was a long 20 minutes or so. Like most places I'm sure they were a little short staffed at the time.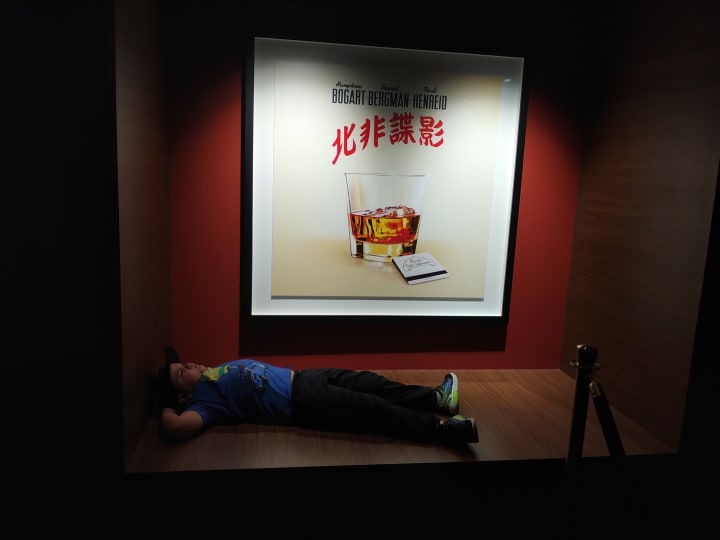 We drove through a forested area used in Jurassic Park and many other films. Though those where not WB films, the studio is open for rental to other production companies. We drove past the façade for Full and Fuller House.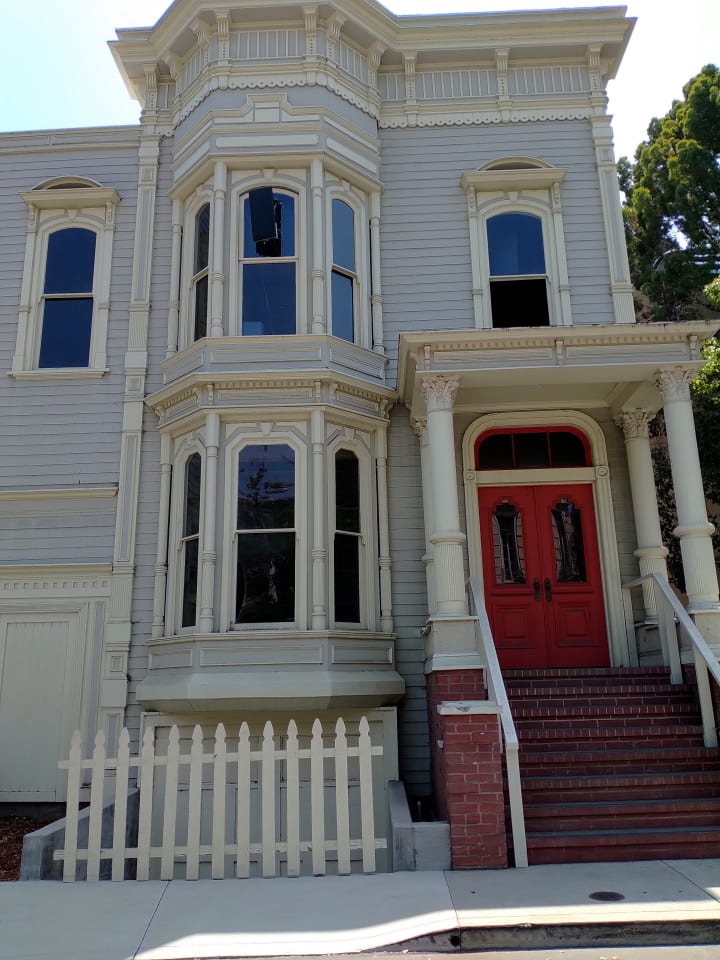 We got back in our tram and toured around the studio lot and then we stopped at one of the most iconic spots on the tour.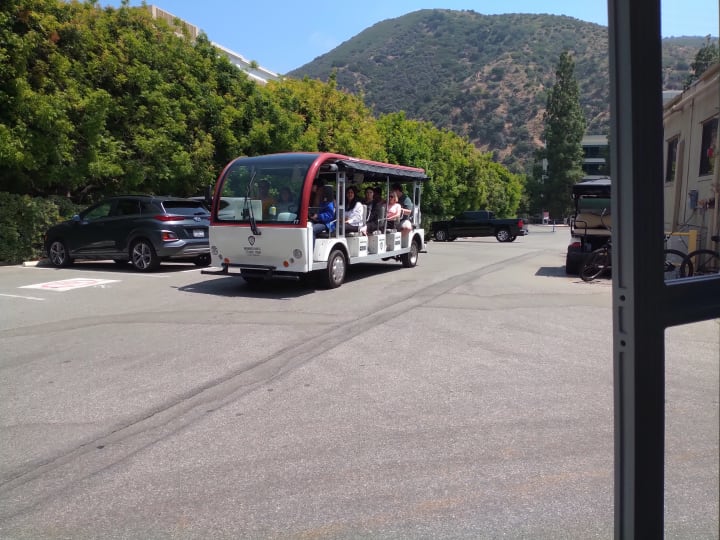 The F.R.I.E.N.D.S Couch!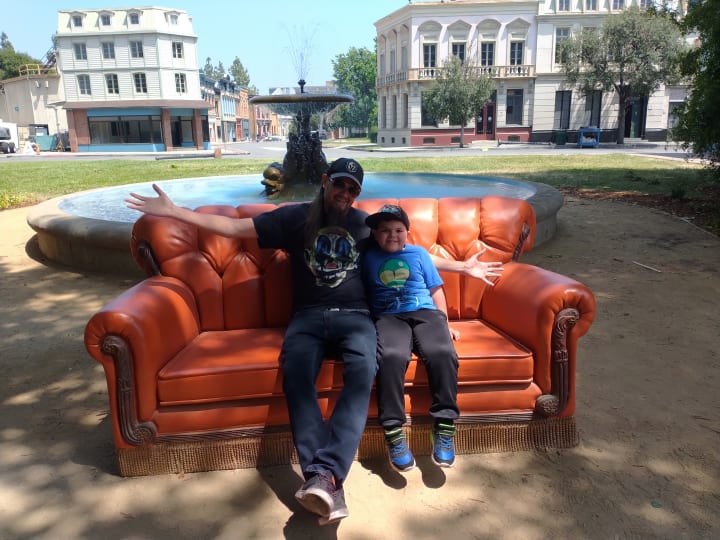 Not too mention the world famous fountain. Are they the real ones you ask? Well I believe the fountain is. It was moved to this location. The Couch however is a replica that is made out of fiberglass. It is not comfy. But considering it's left outside in the elements this was necessary.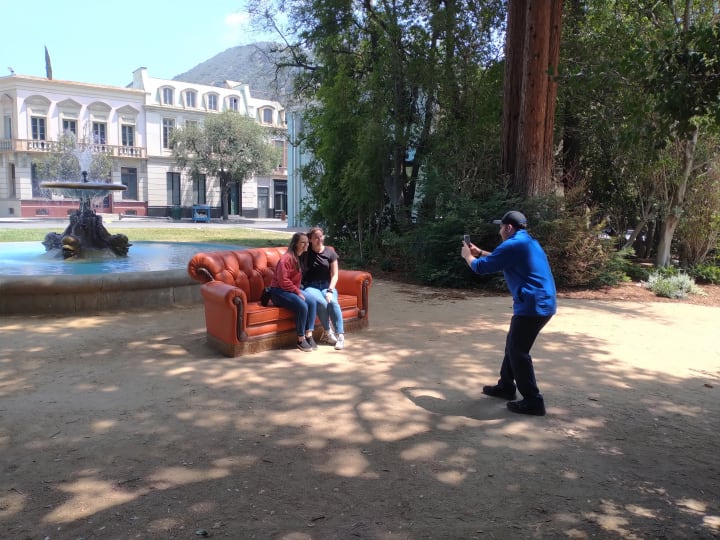 Don't worry they will happily take your picture for you. We moved on around the lot explore more facades. We entered a couple empty buildings that are re-used for films. Then the tour guide asked Hunter to pick up this cinder block. Strong kid, right. Well yeah he is actually really tough but this was a fake prop cinder block made of foam. Super light to pick up. The Props Master in me loves this kind of stuff.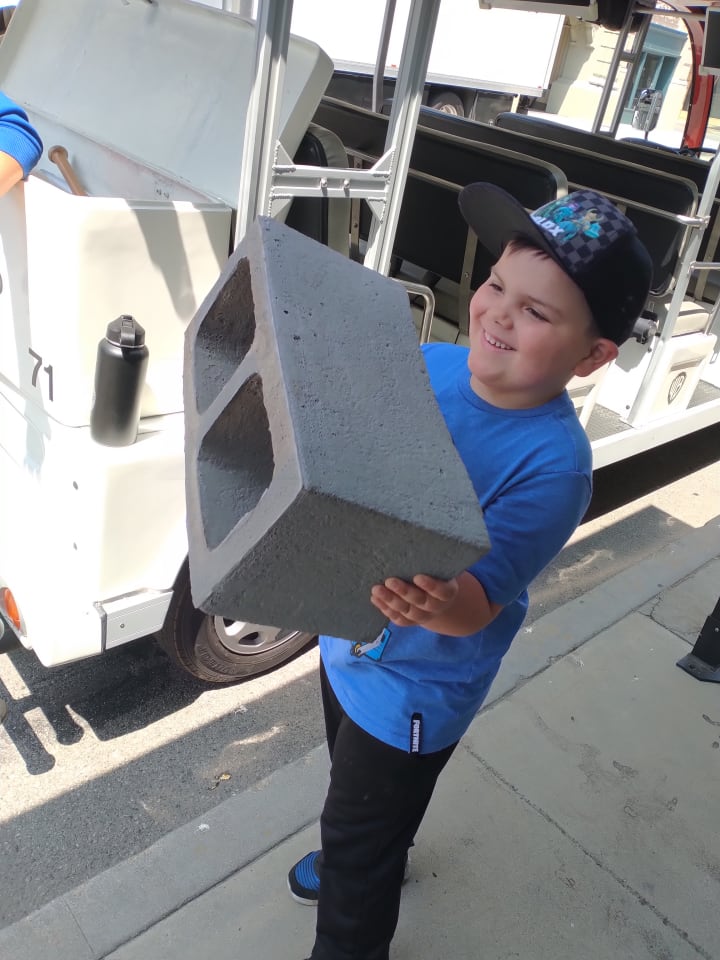 And then there it was. The world famous Warner Brother's Water Tower. Hunter asked if the Animaniacs still live in there? Of course they do I replied.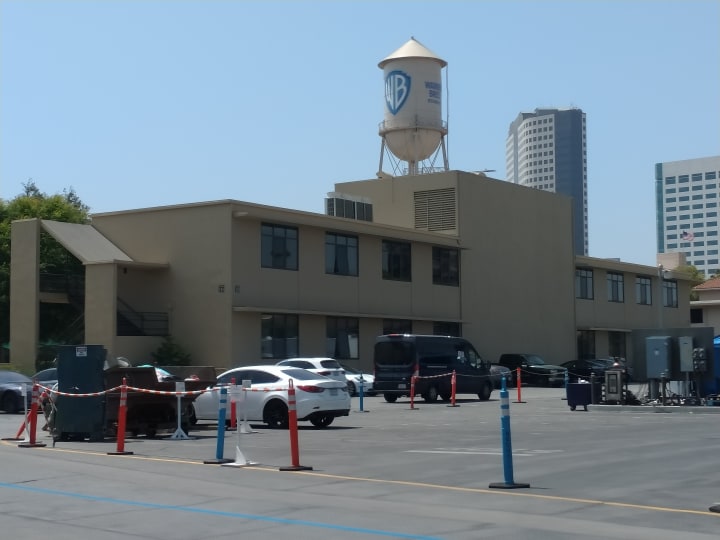 Studios for as far as the eye can see. I've spent my life in and out of Studios like Mammoth Studios working on The Chronical of Riddick. Bridge Studios on Stargate S.G.1. Vancouver Film Studios on a ton of movies, T.V. shows. Movies of the week. Now that my feature film "6 Wheels From Hell!" Hits streaming services in late 2023 It won't be too long till I'm Director on this studio lot. Here or Universal and I'll be happy.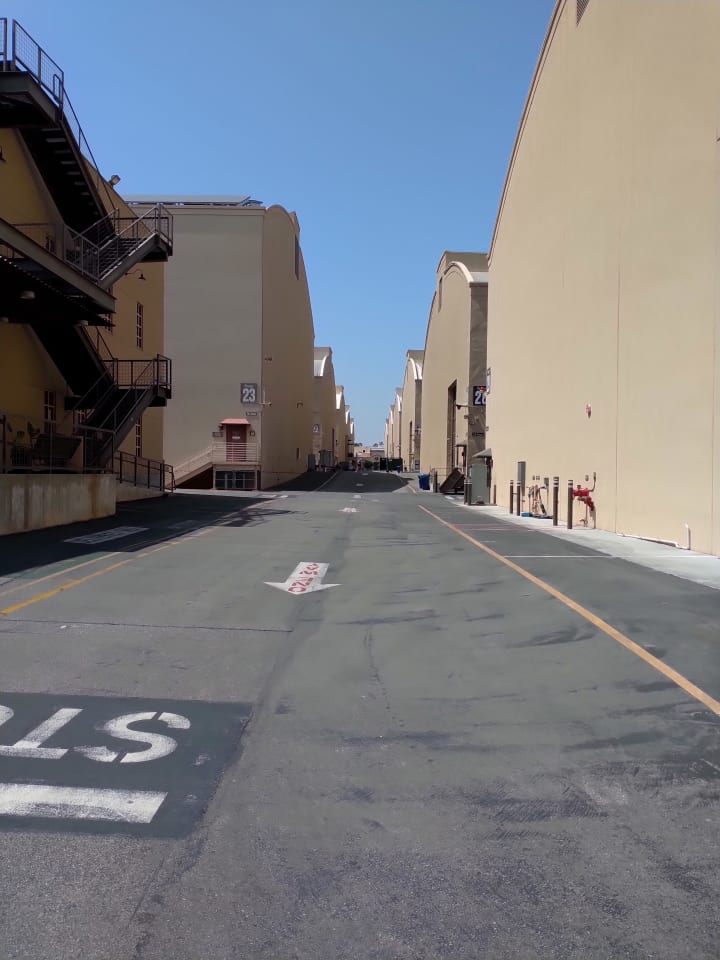 Two and a half Men, Friends, The Big Bang Theory and a history of brilliant productions took place in Stage 26.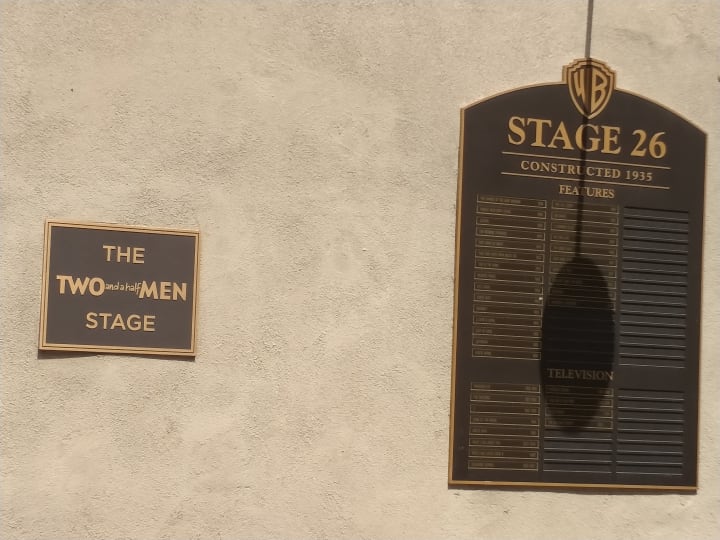 As this is a working studio we saw glimpses of a few productions on the lot. We are sworn to secrecy of course and can't give anything away.
The tram tour came to an end and dropped us off for a bit at Central Perk! Are you kidding me? Yes, the world famous coffee joint from F.R.I.E.N.D.S!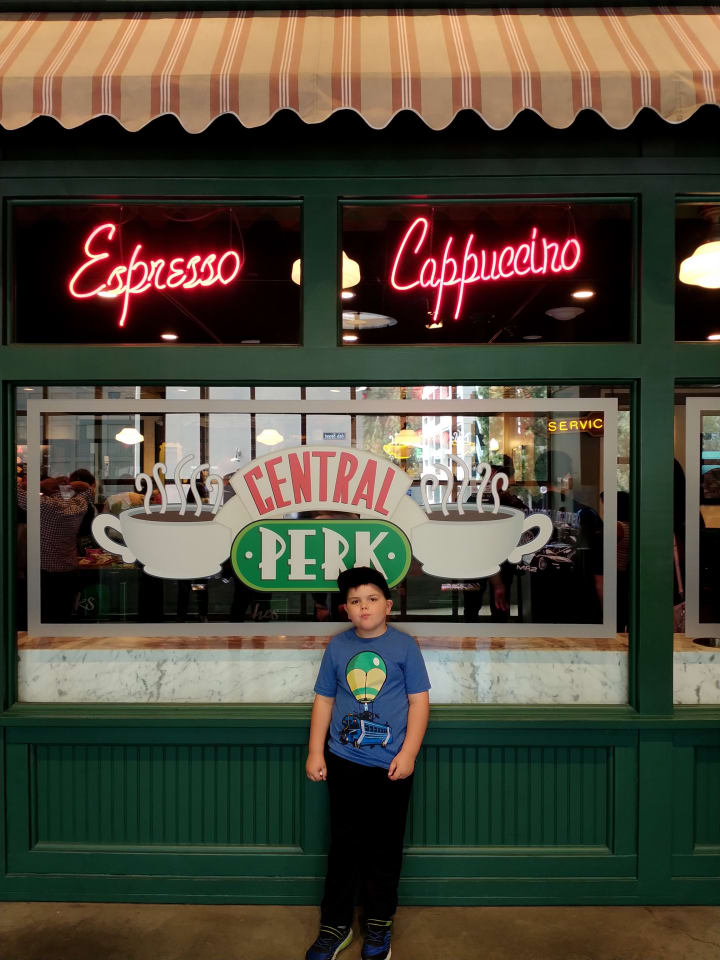 We grabbed a drink and a chees bagel. Before we continued on our self pasted tour on foot.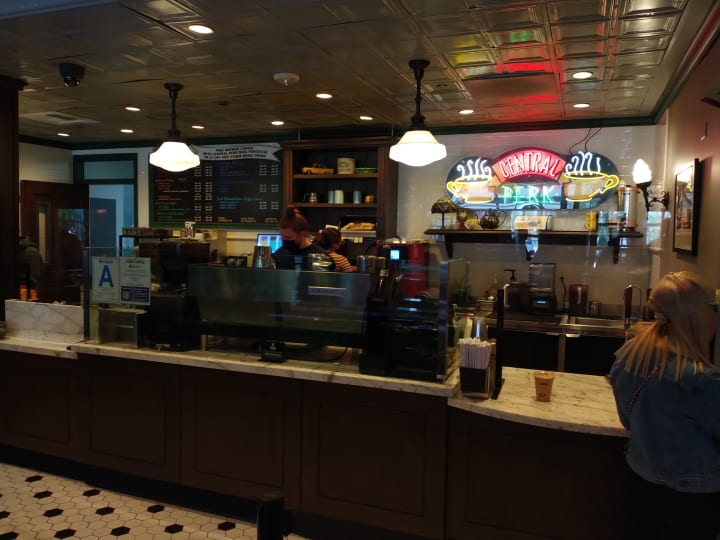 We saw tons of props and costumes from movies like Mortal Kombat and other Warner Brother's Classics like Mars Attacks. I had two film Directors I looked up to growing up. Rob Zombie and Tim Burton.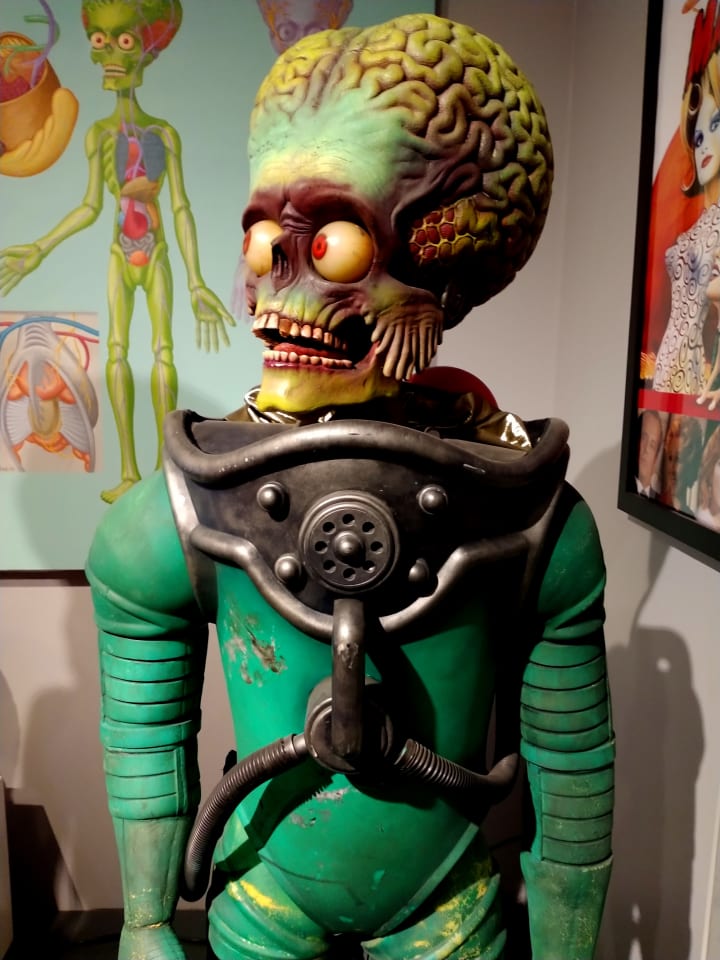 Michael Keaton's Original Bat Cowl from Tim Burton's Batman Returns.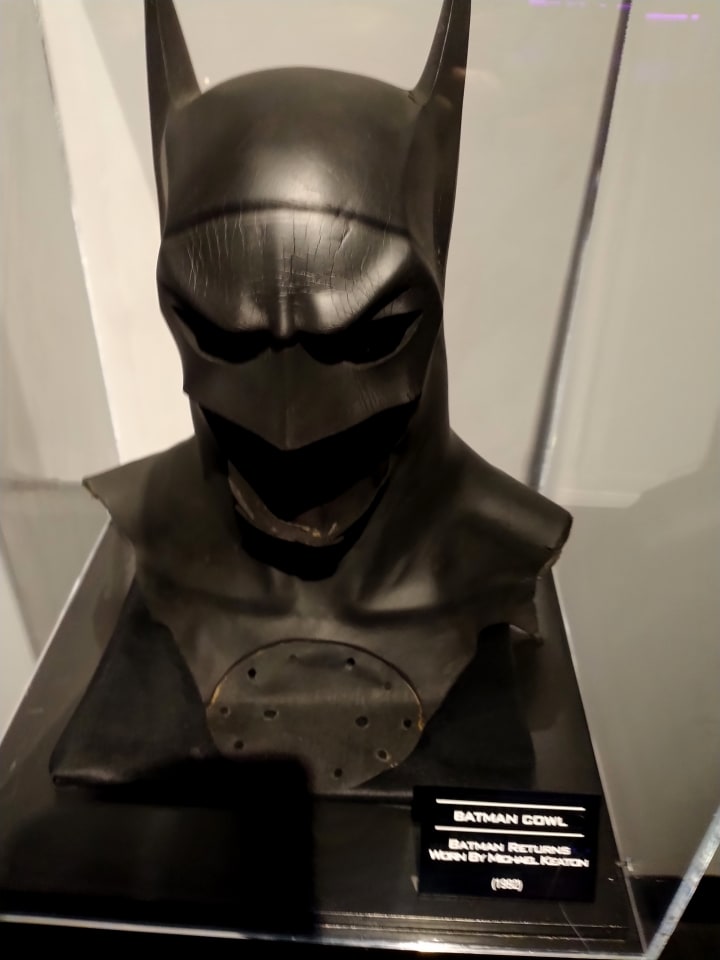 Hunter designed his own Batmobile.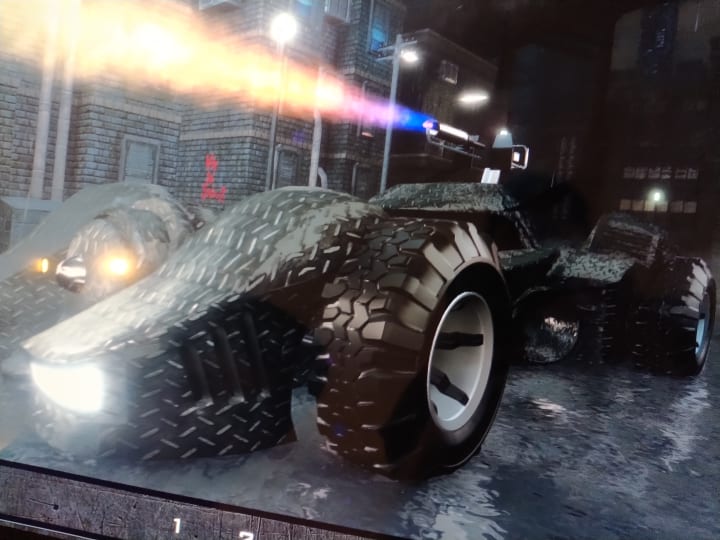 There where tons of animation examples, cells, and storyboards.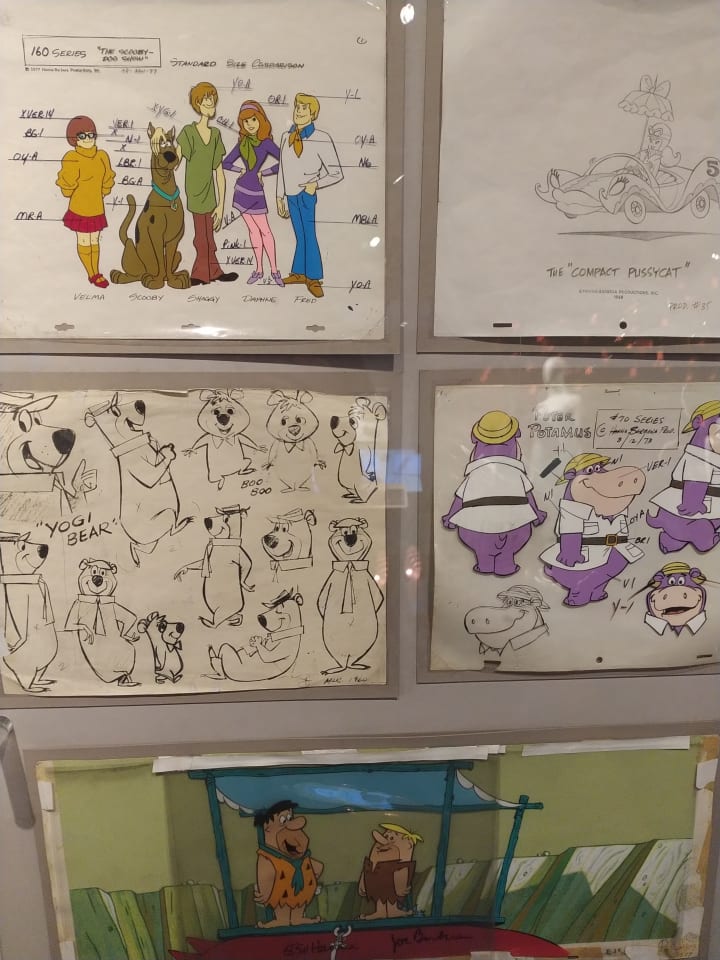 You can't leave out Pinky and The Brain. My Childhood.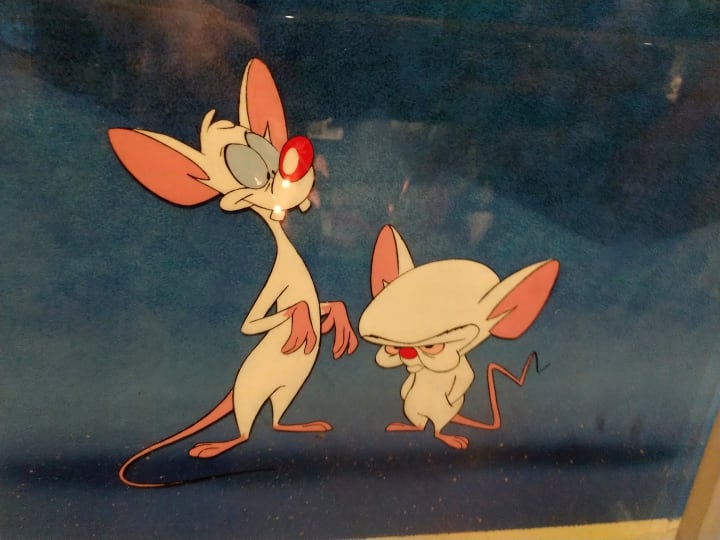 I may have mentioned Classics already but the real Classics where also there in black and white. Gone With the Wind anybody?
And somehow we ended up back on the set of F.R.I.E.N.D.S. again.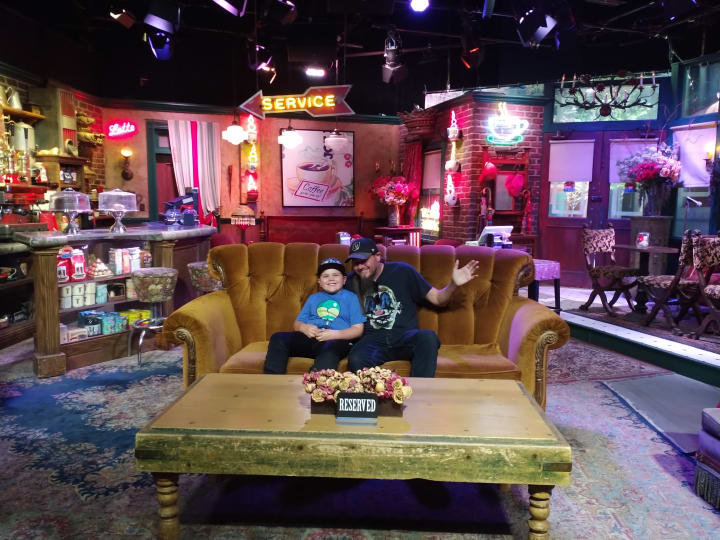 And if that wasn't enough, We somehow ended up in Sheldon's apartment from the Big Bang Theory.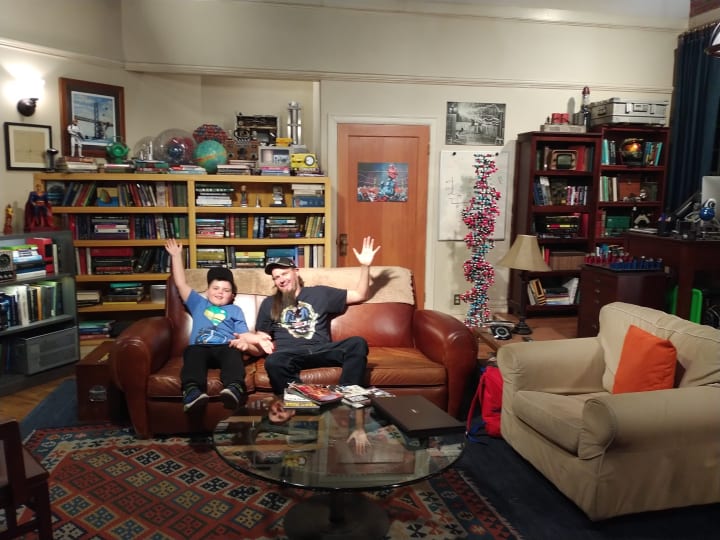 Then Hunter played Nicki Nikki nine doors on Penny's door.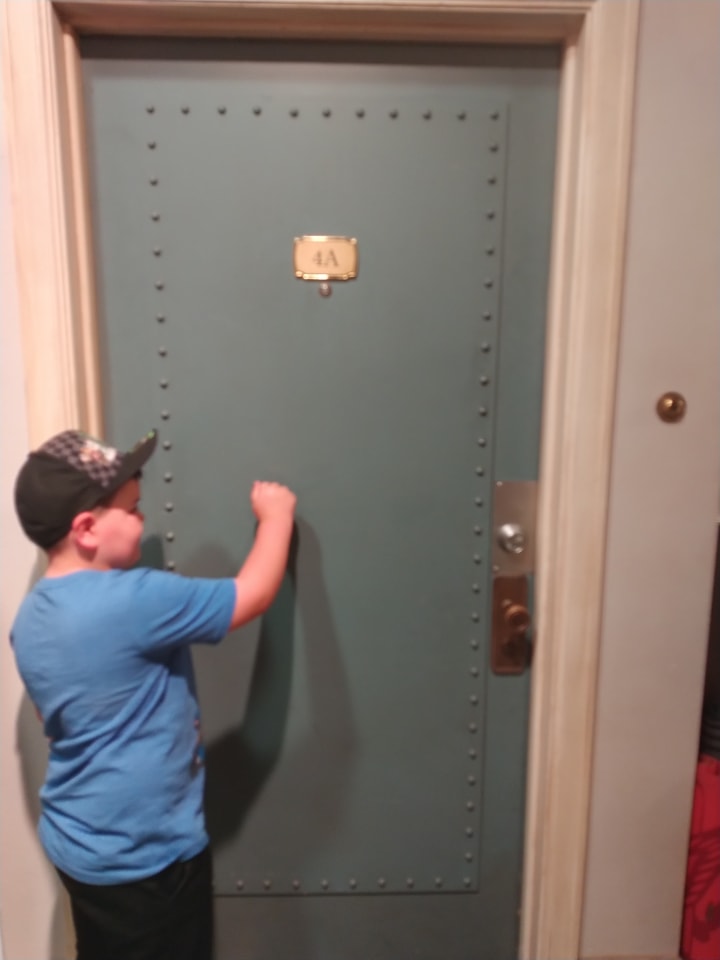 Hunter then pulled the fire alarm and tried to escape not realizing the elevator wasn't operational.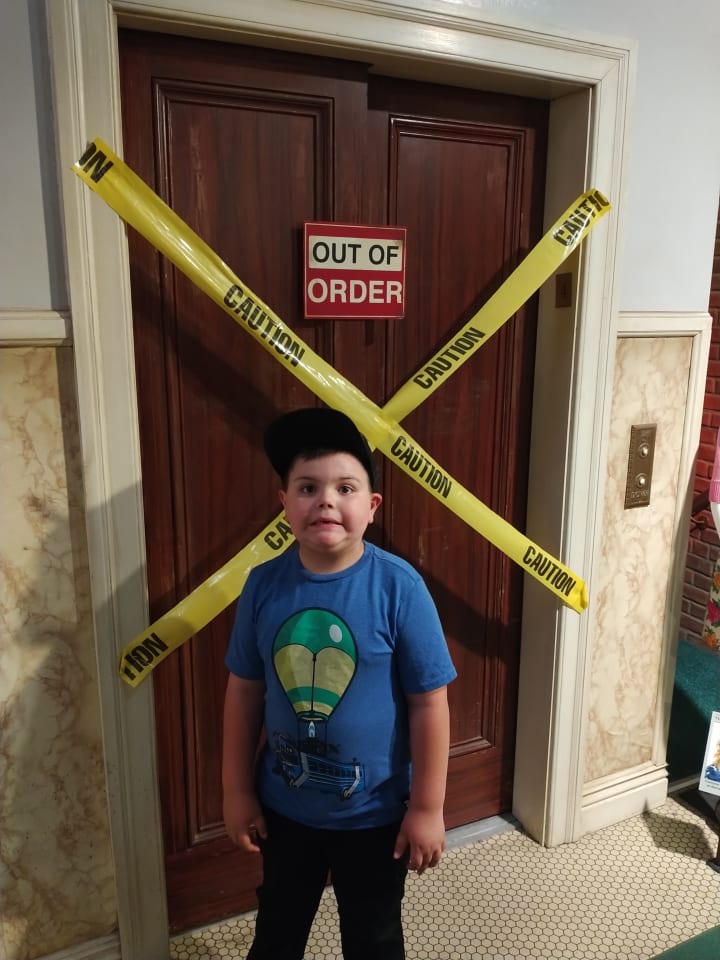 Not unlike the time he actually pulled the fire alarm at an airport in Canada in the middle of a snow storm. Well he didn't really pull it at Warner Brothers but he did at the Abbotsford International Airport. He got to meet some nice Firemen that day.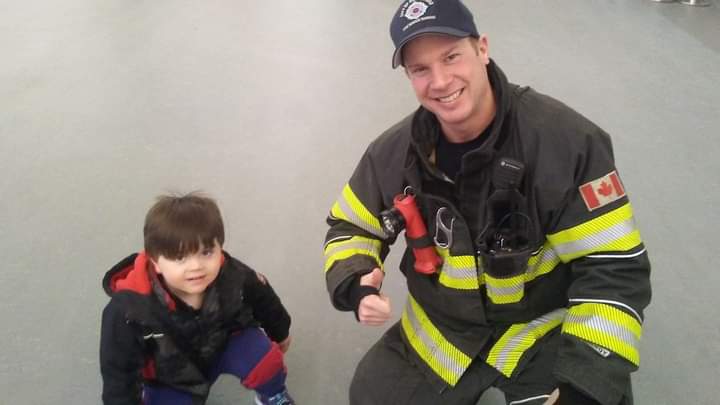 We checked out some cool props from The Matrix.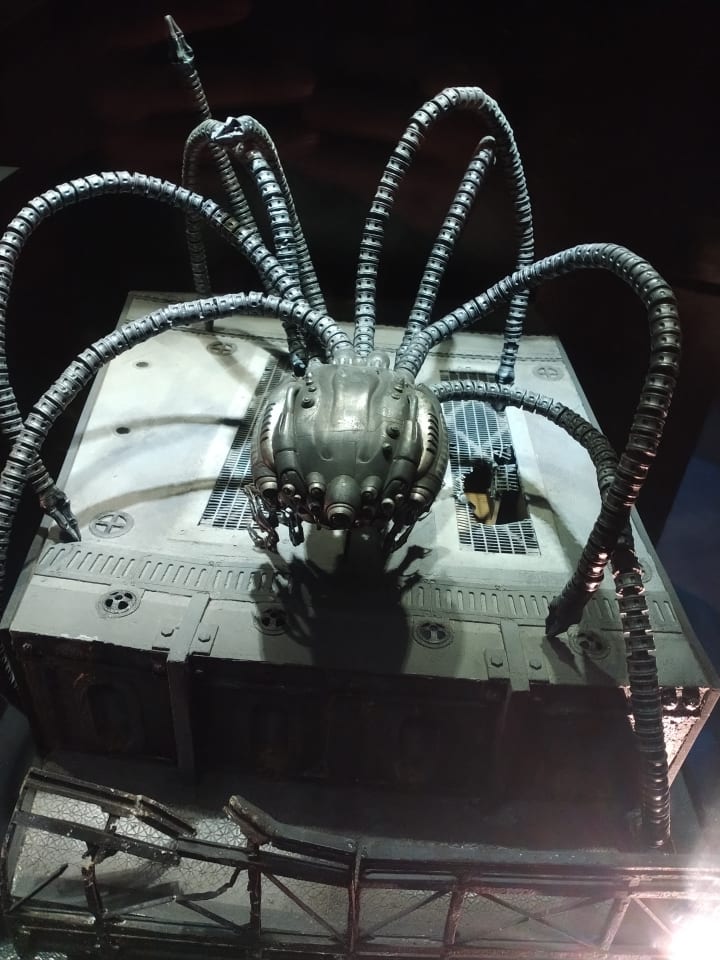 And then we found the green screen studios. We were not planning on doing these cool videos but when in Rome. We couldn't not do them! Here's Hunter Batman Rises!
And Behind the Scenes of Hunter Potter!
We played with camera tricks and perspective.
Hunter played with Motion Capture.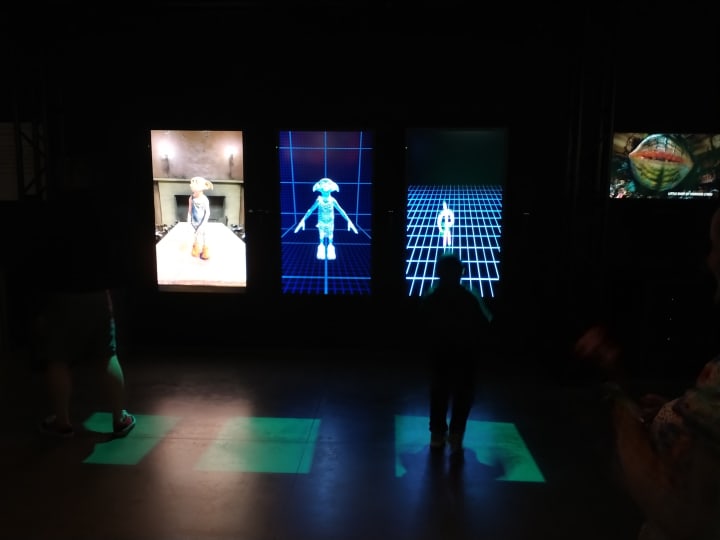 We wondered through a couple more apartments from Friends.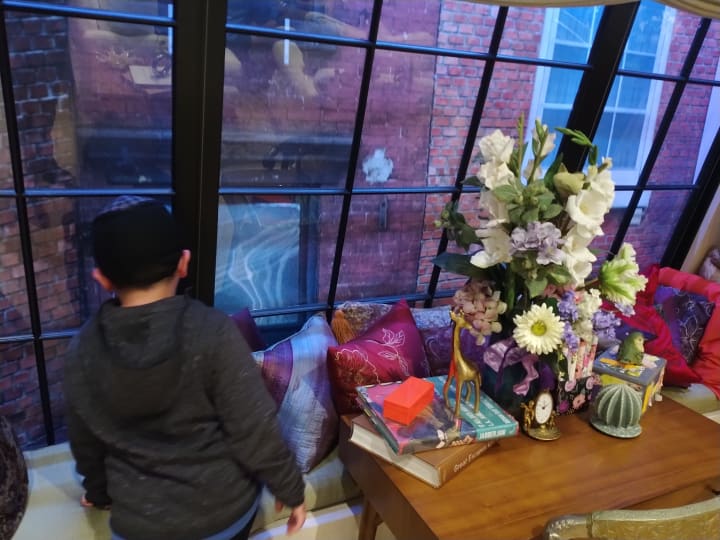 Sat in Joey's chair!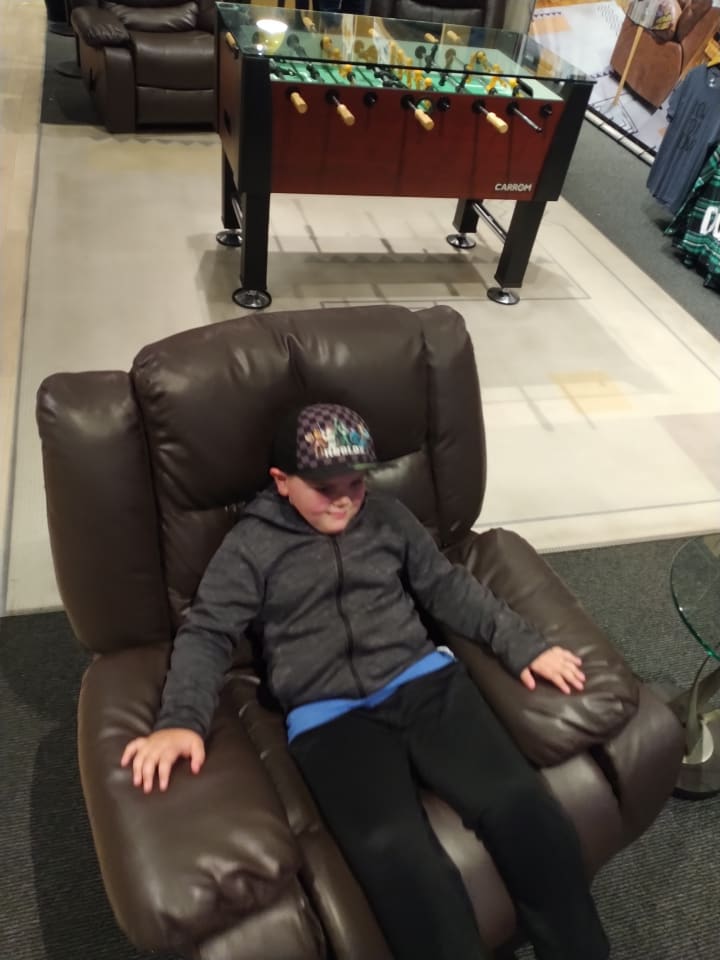 We even checked out the latest Batmobile from The Batman.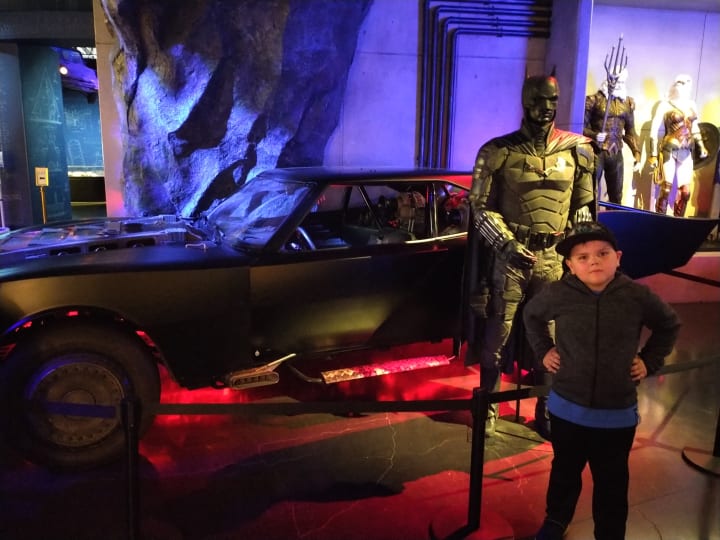 I think I could pull off Aquaman? Maybe, Maybe not lol.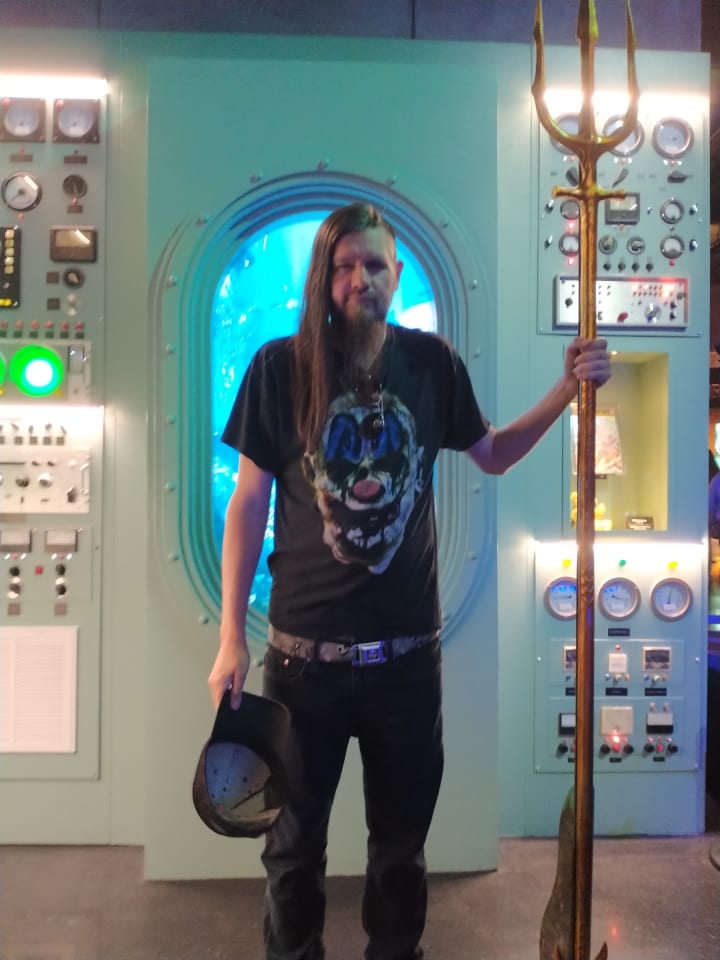 Gal Gadot as Wonder Woman forever please.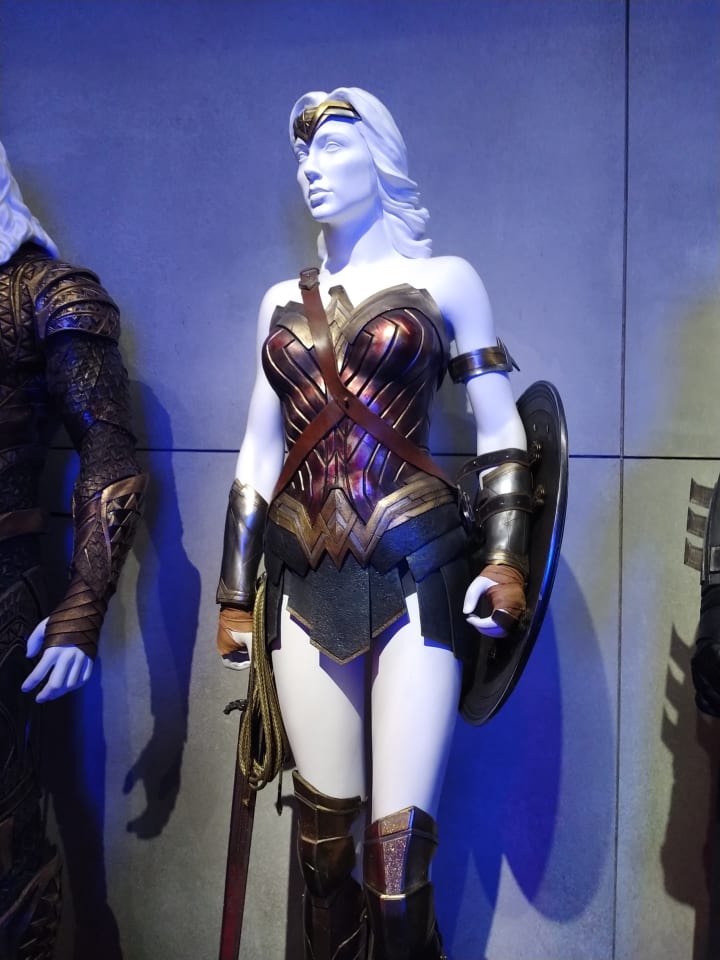 Hunter played with some Kryptonite.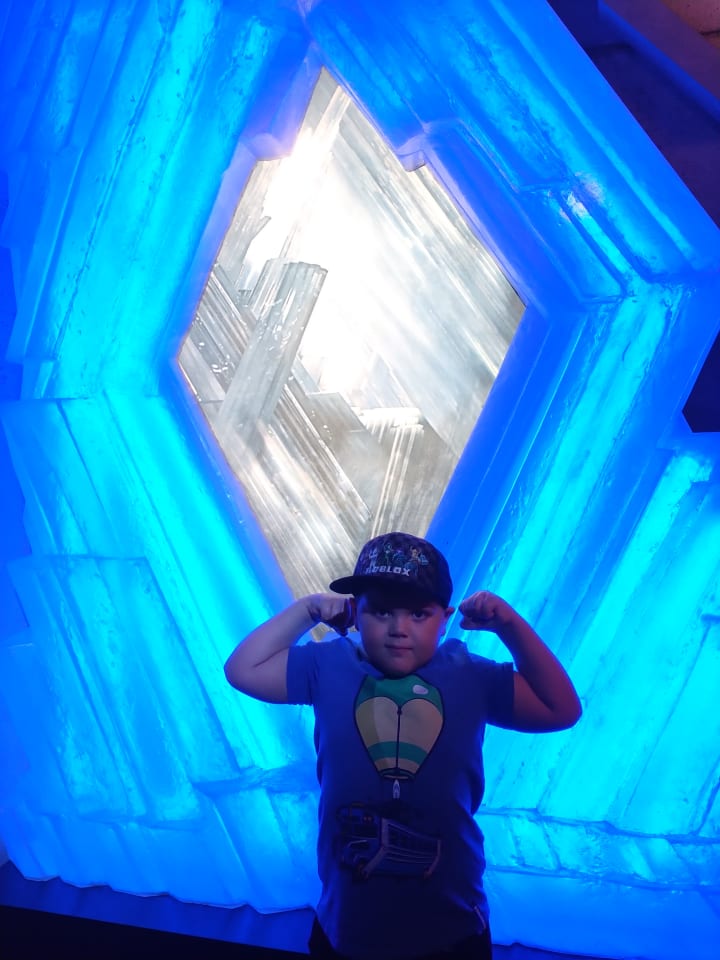 Played with a bunch of buttons and levers that do nothing like extras do in films all the time.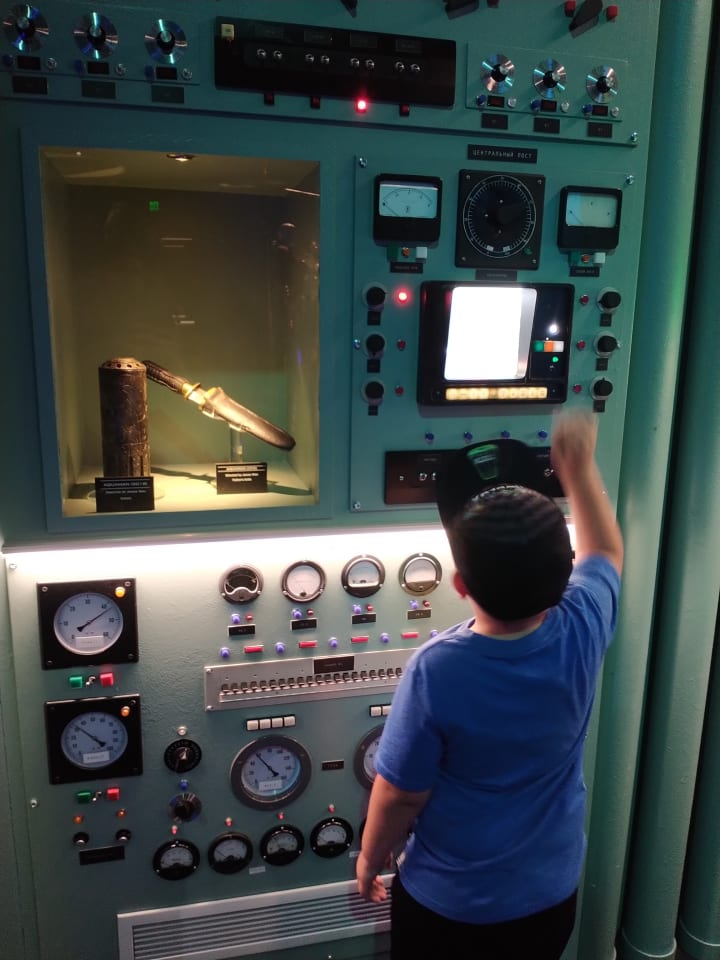 And then the camera died just before we got to the cool Harry Potter stuff. The Sorting Hat told Hunter he was in Gryffindor and I was in Slytherin. There were so many things to do and see on the Warner Brother's Studio Tour and next time I would like to take some big Batman fans along with us next time. They have the Studio Tour, Classics Tour, Studio Tour Plus and a Deluxe Tour ranging from $69 to $299 for aged 5+. Make your reservations below.
Signing off from the Daily Planet! lol. Thank you for reading. Please, like, subscribe, Donate and all the fun stuff. Also come follow Hunter and Evan travel the world on our Facebook page as as well @ https://www.facebook.com/HandETravel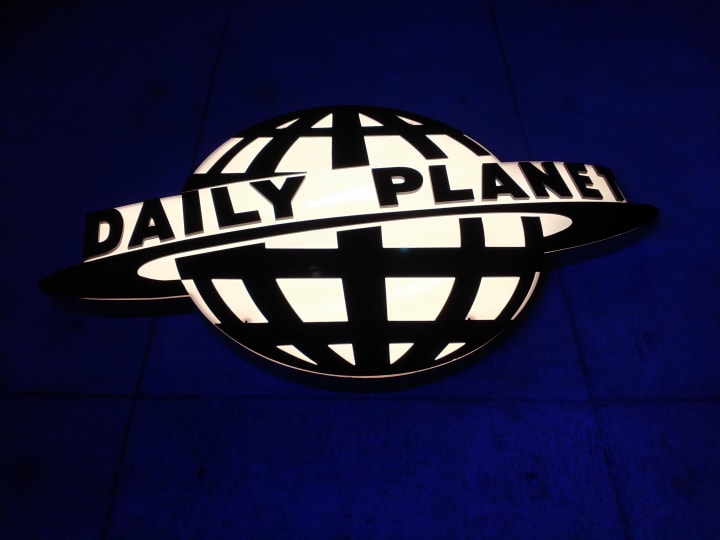 About the Creator
Film Writer, Director, Producer, Props Master and full time single Father. My Son Hunter and I travel the world together. We both make movies together. Here we will show you the coolest places to visit with travel tips and reviews and more
Reader insights
Be the first to share your insights about this piece.
Add your insights