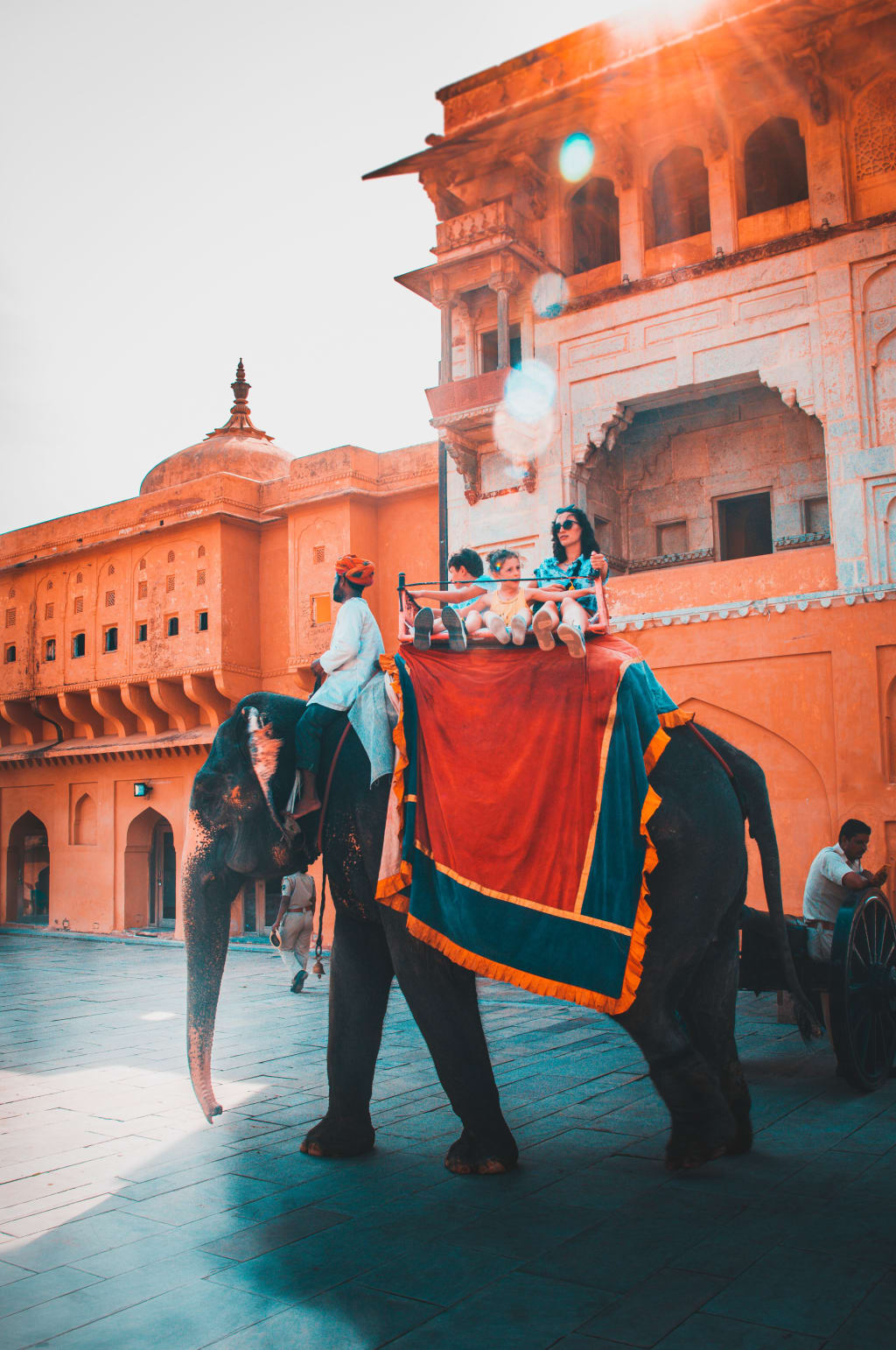 Photo by Parv Choudhary: pexels
Rajasthan, often referred to as the Land of Kings, is a mesmerizing tapestry of history, culture, and natural beauty that beckons travelers from around the globe. Its vibrant cities, majestic forts, opulent palaces, and the enchanting Thar Desert create an enchanting landscape that feels like something out of a fairy tale. If you're planning a trip to this magnificent state, get ready to embark on a journey through time and tradition. In this blog, we'll delve deeper into the top 10 must-visit destinations in Rajasthan, offering insights into what makes each place special and why they should be on every traveler's bucket list.
1. Jaipur - The Pink City:
Jaipur, the capital of Rajasthan, is often the starting point for exploring this royal land. Known as the Pink City due to the color of its historic buildings, Jaipur is a treasure trove of architectural wonders. The city's crown jewel is the Hawa Mahal, a stunning pink palace with intricate latticework. The City Palace, a blend of Rajasthani and Mughal architecture, is another must-visit. Don't miss the Amber Fort, where you can explore the royal chambers and enjoy elephant rides. Jaipur's bustling bazaars are perfect for shopping for traditional textiles, jewelry, and handicrafts.
2. Udaipur - The City of Lakes:
Udaipur, often called the City of Lakes, exudes a romantic charm that captivates visitors. Lake Pichola, with its island palaces and shimmering waters, is the heart of the city. The City Palace, a majestic complex of palaces and museums, overlooks the lake and offers panoramic views. A boat ride on Lake Pichola, especially during sunset, is an experience you'll treasure forever. Udaipur's Jag Mandir and Jag Niwas (now the Lake Palace Hotel) add to the city's enchanting allure.
3. Jodhpur - The Blue City:
Jodhpur, with its iconic blue-painted houses, stands as a testament to the city's intriguing history. The Mehrangarh Fort, towering over the city, is one of India's most formidable forts and offers breathtaking views of the city below. Inside the fort, you'll find well-curated museums showcasing the city's history. Explore the vibrant markets of the old town and sample local delicacies like mirchi vada and makhaniya lassi.
4. Jaisalmer - The Golden City:
Jaisalmer, often referred to as the Golden City, seems to rise like a mirage in the heart of the Thar Desert. Dominated by the imposing Jaisalmer Fort, also known as the Sonar Qila or Golden Fort, this city is a UNESCO World Heritage Site. The intricate architecture of the fort's havelis (mansions) is a testament to the city's prosperity during its Silk Road heyday. Don't miss a desert safari to the Sam Sand Dunes, where you can witness stunning sunsets, go camel trekking, and experience traditional Rajasthani hospitality under the starlit sky.
5. Pushkar - The Holy Town:
Pushkar is a tranquil town centered around a sacred lake. The Brahma Temple, dedicated to Lord Brahma, is one of the town's most famous landmarks. Pushkar is also renowned for its annual Camel Fair, a vibrant cultural spectacle where traders and tourists gather for camel races, music, dance, and religious ceremonies. Stroll around the lake, interact with the friendly locals, and explore the narrow alleys filled with shops and cafes.
6. Ajmer - The Pilgrimage Destination:
Just a short drive from Pushkar, Ajmer is known for the Ajmer Sharif Dargah, a Sufi shrine that attracts pilgrims from various faiths. The dargah is dedicated to Khwaja Moinuddin Chishti, a revered Sufi saint. Visitors come to seek blessings and offer prayers at this spiritual sanctuary. Explore the bustling markets and try local cuisine, especially the Ajmeri kadi kachori, a delectable street food treat.
7. Ranthambore - The Tiger Haven:
Ranthambore National Park is a paradise for wildlife enthusiasts and nature lovers. This expansive park, once a hunting ground for royals, is now a protected area that's home to a variety of wildlife species, including the majestic Bengal tiger. Embark on thrilling safaris to spot tigers, leopards, sloth bears, and a myriad of bird species. The park's centerpiece, the historic Ranthambore Fort, adds an extra layer of intrigue to your visit.
8. Bikaner - The Desert Jewel:
Bikaner, located in the northwestern part of Rajasthan, is a city steeped in history and known for its well-preserved forts and palaces. The Junagarh Fort is a fine example of Rajput architecture, with its ornate interiors and stunning courtyards. Don't miss a visit to the Karni Mata Temple, famously known as the "Rat Temple," where thousands of rats are revered and protected as sacred creatures.
9. Chittorgarh - The Fort of Legends:
Chittorgarh is synonymous with tales of valor, sacrifice, and indomitable spirit. The Chittorgarh Fort, one of the largest in India, stands as a symbol of Rajput pride. Explore its grand palaces, ancient temples, and towering towers, each with its own story to tell. The Vijay Stambh (Tower of Victory) and Kirti Stambh (Tower of Fame) are iconic monuments within the fort.
10. Bundi - The Hidden Gem:
Bundi, often overlooked by mainstream tourists, is a hidden gem of Rajasthan. This charming town is a photographer's paradise, with its stepwells, intricate palaces, and serene lakes. The Taragarh Fort, perched on a hill, offers panoramic views of the town and surrounding landscapes. Don't forget to explore the Bundi Palace, adorned with beautiful frescoes and murals.
These ten destinations represent just a fraction of the incredible places to explore in Rajasthan. Each one offers a unique blend of history, culture, and natural beauty, and together they provide a comprehensive glimpse into the diverse tapestry of this royal state. Rajasthan is a land of vivid colors, rich traditions, and unforgettable memories waiting to be discovered. So, pack your bags, immerse yourself in the regal heritage, and let Rajasthan's magic captivate your heart and soul. Your adventure awaits in this incredible corner of India.
Reader insights
Be the first to share your insights about this piece.
Add your insights