Women in the Media, Then and Now
Archival clips of a panel featuring Bob Guccione alongside feminist leader Betty Friedan offer lessons on equality, representation, and activism just as informative today.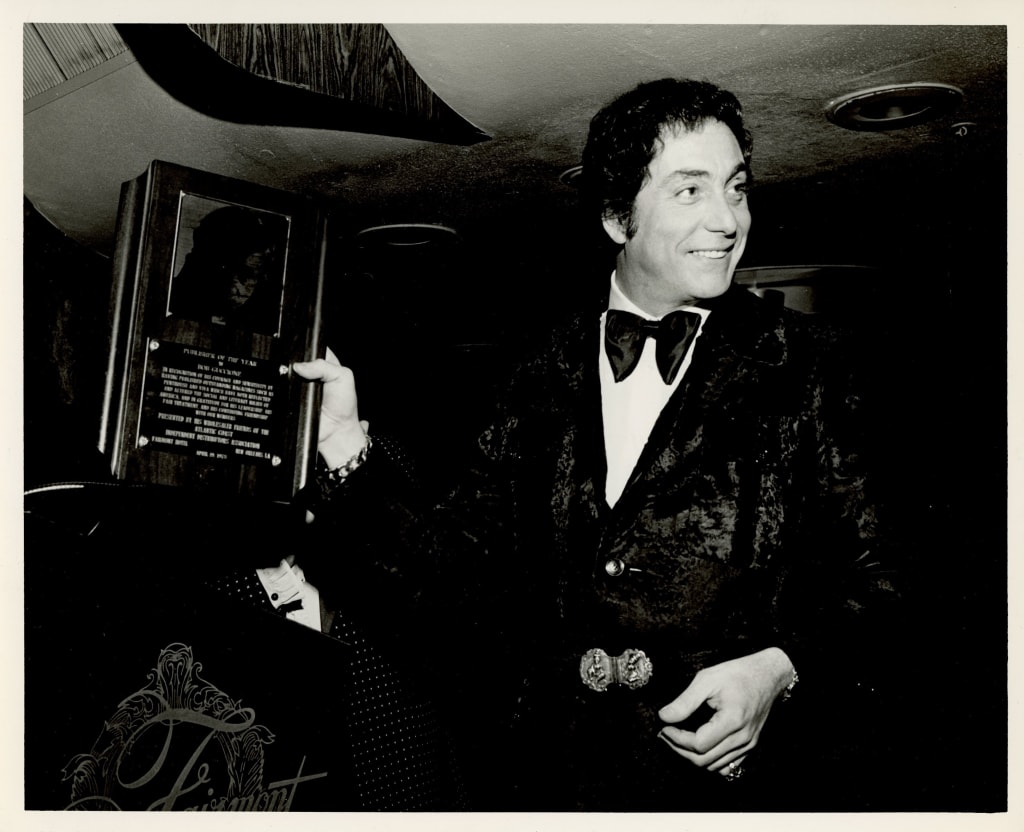 Bob Guccione wins "Publisher of the Year," The OG Collection.
No matter the cutting-edge journalism and pop cultural coverage, Penthouse will always be best known for pictorials of nude women. Likewise, Guccione first and foremost was a purveyor of such images, and it is important to remember in his crusade against censorship he was ultimately fighting to keep up his own magazine sales.
Towards the end of Guccione's time on the forefront of popular culture his work became part of a broader, nuanced conversation about the limited – and limiting – portrayal of women in the media. During a panel discussion hosted by the American University School of Communication in June 1990, Guccione's own argument about his treatment of women provides a snapshot of where the advancement of women stood - and retorts from journalist Renee Poussaint and feminist leader Betty Friedan offer a way forward.
Bob Guccione on Advancing Women in the Corporate Structure
In this first selection from the panel Guccione discusses how the advancement of women in the leadership of his company presents gender equity far beyond symbolism. Coming from a time during the 1960s and 1970s when women working in publishing were relegated to "women's interest" columns, Guccione made inroads at hiring and promoting women at all levels of his business. While this is significant, Guccione often used this fact as his defense against more pressing questions about the cultural impact of Penthouse.
Bob Guccione and Renee Poussaint discuss the Vanessa Williams Scandal
Guccione has a similar response when discussing one of the most fraught moments in Penthouse history, when nude photos of the newly crowned Miss America Vanessa Williams led the pageant to revoke her title. When a student asked Guccione about the ethics of his publication of the image, Guccione replies by insisting that the question of morality had been directed at Williams, not himself:
When she was fired by the pageant the pageant started the ball rolling with press conferences and saying "we're going to think about what we're going to do, we haven't made up our minds yet," so that her career was hanging in the balance, all of that served to keep this story alive. And those people at that time who said to me "you did it for money, because it was sexy, because you were exploiting women," totally lost sight of the fact that A) we had nothing to do with the creation of the photographs, we merely published them, B) it was the big news story we said it was, because as you know the question has just been brought up again. It is something that has persisted over these years, it was printed in every single newspaper, ever newspaper in the United States, not once but repeatedly, it was on every news program, so on and so forth, it was newsworthy, we did the proper thing to do in the circumstances, we didn't want to hurt her, she was another news story…
While Guccione is correct in his legal rights and that the Miss America pageant should also be held accountable, he again does not contend with the cultural impact his title made, one that ultimately lended it importance as a historical artifact.
In this clip Renee Poussaint, Host of WJLA-TV, Washington, DC, goes further. Poussaint allows us to understand the significance of the Vanessa Williams scandal when it came to the racism involved in the condemnation of the photos, a statement about representation unfortunately still relevant today.
Betty Friedan Shuts Down Bob Guccione
Perhaps the most righteously uncomfortable moment in this panel occurred when Betty Friedan cut off Guccione mid-sentence. Friedan explains that the event is doing its subject a disservice by allowing Guccione a disproportionate amount of speaking time and questions, therefore focusing on just one example of women in mass media. Friedan addresses the audience saying "it is not right, in the year 1990 for you all to be so passive" in blindly accepting Guccione's statements, reminding us, even in the year 2023, that we must engage with what we hear and question those in power.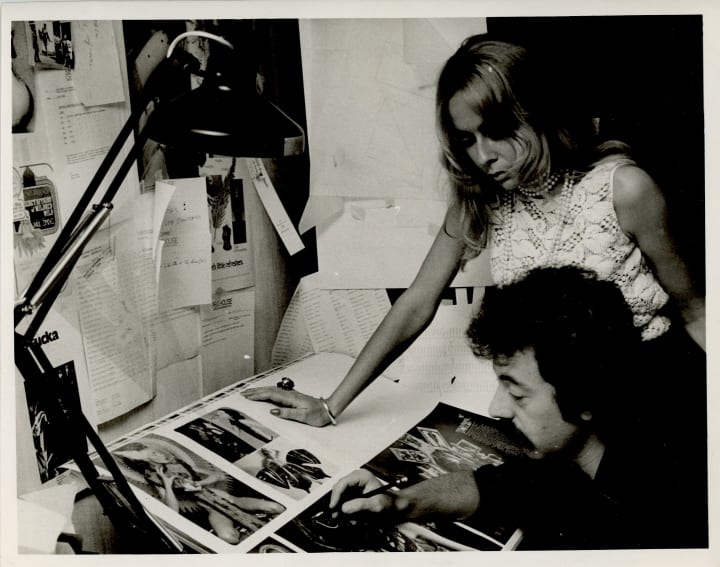 Guccione's history is messy, complicated, and impactful. The very reasons that make it difficult to parse also make it important to save, as unvarnished facts about what it was like to be a 20th century woman are preserved inside. While Friedan makes a case for activists to consider who they are elevating, we might go a step further in our evaluation of history to include the women who actually made Penthouse financially successful, and learn the impacts it had on broader culture, good or bad.
About the Creator
Exploring the most significant and hidden stories of the 20th century through iconic magazines and the titan of publishing behind them.
Check out our AI OG sandbox - https://vocal.media/authors/og-ai
Reader insights
Good effort
You have potential. Keep practicing and don't give up!
Add your insights