#ThisIsBeauty Is The New Movement With A Surprising Backstory
How two pageant winners decided to turn the beauty narrative on its ear using the power of the internet.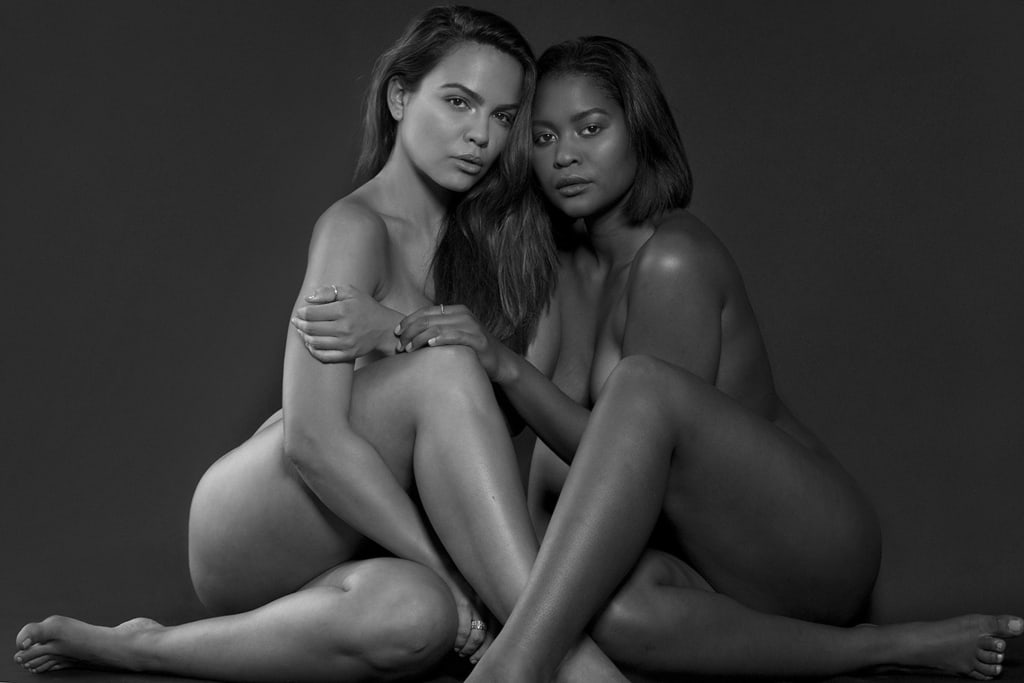 via @jessiepalumbo
If there's one community you'd expect to be all about the idea of beauty being a codified, standardized trait, it'd be the beauty pageant community. With so many movies and television shows mocking how allegedly similar all the pageant contestants are, one would expect most pageanteers to really focus on looks.
However, the self-love and body acceptance movement just got a new hash tag...all thanks to former pageanteers Jessielyn Palumbo and Iman Oubou. Here's what you need to know about the #ThisIsBeauty project, and why they're proving that beauty is more than just skin deep.
Sparked by Bullying
Pageants can offer a great amount of positivity and networking potential to the right entrants, and Jessielyn Palumbo knows that. However, when news came out that the Miss New Jersey winner was on the road to becoming Miss USA, she quickly found herself being bullied online.
In an interview done with Harry Connick Jr. on Harry, she explained that entering to the finals quickly put her in line for a barrage of online insults. People she never met were criticizing her nose, her weight, and every other aspect of her body.
Her friend, Iman Oubou, was Miss New York—and she faced similar criticism. Iman fought back by creating SWAAY, an online platform that's dedicated to smart, witty, and empowering women and the content they love.
The more Jessielyn looked around, the more she realized that other fellow pageanteers found themselves in similar situations. She decided that it was time to rewrite the rules of beauty, and thus launched #ThisIsBeauty.
#ThisIsBeauty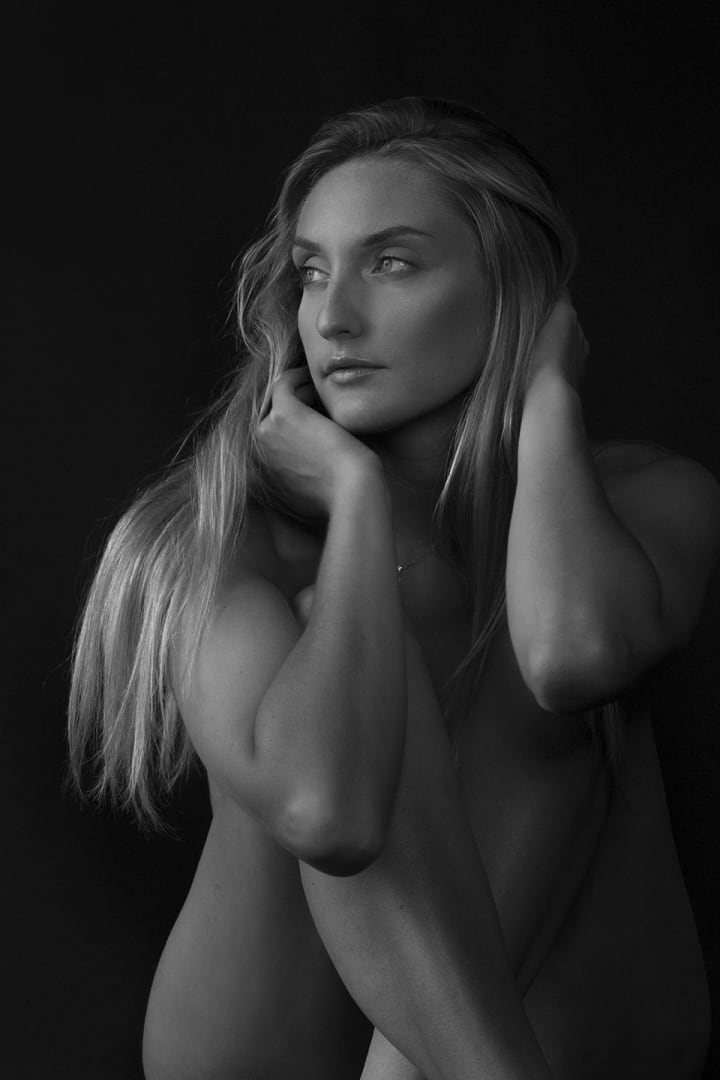 #ThisIsBeauty started as a photo series showing Jessielyn and her pageantry sisters in emotional (and tasteful) nude photos. None of the photos are touched up, no makeup is involved; it's all just women showing their vulnerability and beauty on camera.
The art series is meant to show that even beauty queens are flawed and vulnerable. Inspiring? Very much so—and a great reality check for those of us who forget that even the people we see on magazine covers have flaws.
SWAAY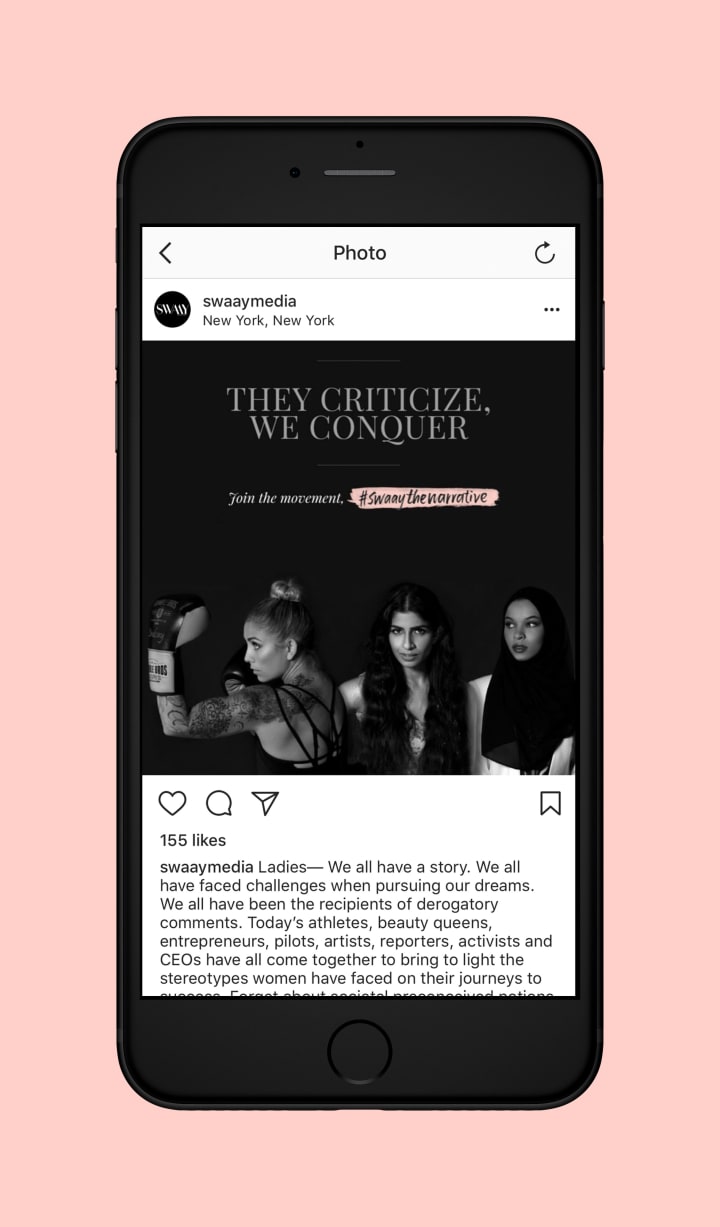 Iman's project falls on a very similar line to #ThisIsBeauty, in the sense that it's about showing that there's more to women than their looks. SWAAY is a media platform where Iman and other women create intelligent, stylish, and helpful content that's meant for ladies who want to take over the world.
Prior to being Miss New York, Iman was a biomedical engineering student who pursued a career in cancer research. Her switch to media was one that was, again, sparked by things people told her while she was in the pageant world.
More Than Just Pretty Faces
Too often, we discredit women who are models, beauty pageant winners, and similarly "traditionally pretty" ladies as being "not feminist" enough. If you ask us, this is really ugly behavior—and it tears everyone down when it happens.
Both Iman and Jessielyn prove that being a beauty pageant winner and model doesn't disqualify you from being intelligent, witty, caring, and yes, empowering. That alone gives women positive role models and inspiration they can turn to, and that makes a world of difference in the current political climate.
The fact that both Iman and Jessielyn are working to uplift women says volumes about the oft-maligned pageant industry. They want to prove that true beauty comes from within—and not from a diet, Botox, or a can of cream.
Make no mistake about it, SWAAY and #ThisIsBeauty are both wonderful movements, by beautiful women, for feminists of every walk of life.
About the Creator
Ossiana Tepfenhart is a writer based out of New Jersey. This is her work account. She loves gifts and tips, so if you like something, tip her!
Reader insights
Be the first to share your insights about this piece.
Add your insights