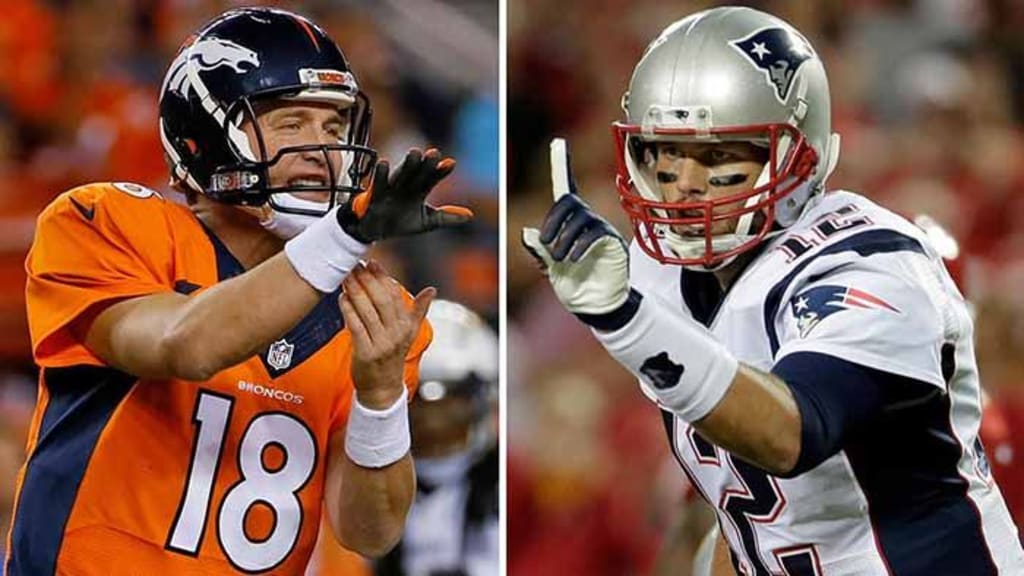 Peyton Manning vs Tom Brady. Photo courtesy of The Sports Drop
Trying to make a case for the greatest NFL player of all time can be a daunting task, particularly because each person has their own standards for "greatness" and there are so many questions that arise:
Does the number of Pro Bowls factor in even though it's often a mere popularity contest?
How about regular season passing yards in lieu of Super Bowl wins?
Which NFL records are most impressive, and how do they factor in?
Does having a great wide receiver make the quarterback, or is it a great quarterback that makes a great wide receiver?
And what about those defensive players? Did any of the best shutdown corners in NFL history make enough impact?
It's honestly a lot harder to come up with an agreeable criteria for one "greatest player"—so instead, I've compiled a list of many great players who can all be a part of the conversation for reason or another.
Bearing in mind that this list is not by any means definitive, here are 19 of the best NFL players of all time.
Tom Brady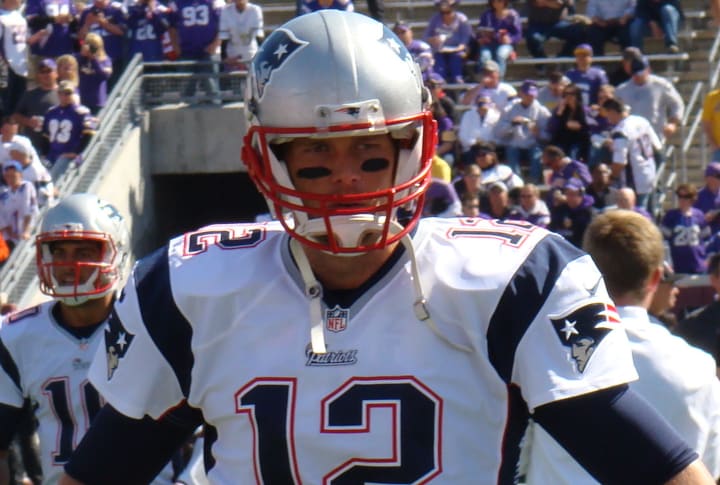 Given that Brady has five Super Bowl titles and four MVP awards with the New England Patriots—more than any other quarterback—his presence on this list is more of a necessity than a choice.
Whether or not Brady truly deserves the distinction of the "Greatest Player of All-Time" all may ultimately come down to personal taste (though the Deflategate controversy might be all some people need to keep him off their list forever).
One thing is for sure: The Tom Brady retirement will be the end of an era in the NFL.
Jim Brown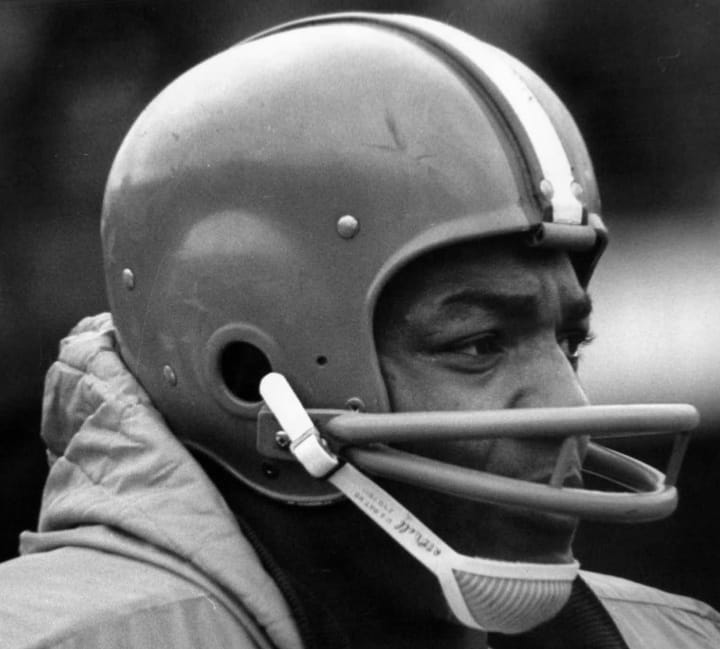 No player in all of NFL history as had as much of a lasting impact as Jim Brown.
Brown led the NFL in rushing yards in eight of his nine years in professional football with the Cleveland Browns before hanging up his cleats in 1965. He was a three-time NFL MVP and an NFL Champion, never missed a single game, and remains the only running back of with over 10,000 rushing yards, 5.0 yards/per carry and 100 yards/game for a career.
To this day, Brown stands as a civil rights icon, Hollywood icon, cultural icon and one of the best lacrosse players in American history.
As a side note: Even though this list is alphabetical, you can make a strong argument that Tom Brady at first and Jim Brown at second is the best way to rank it.
Dick Butkus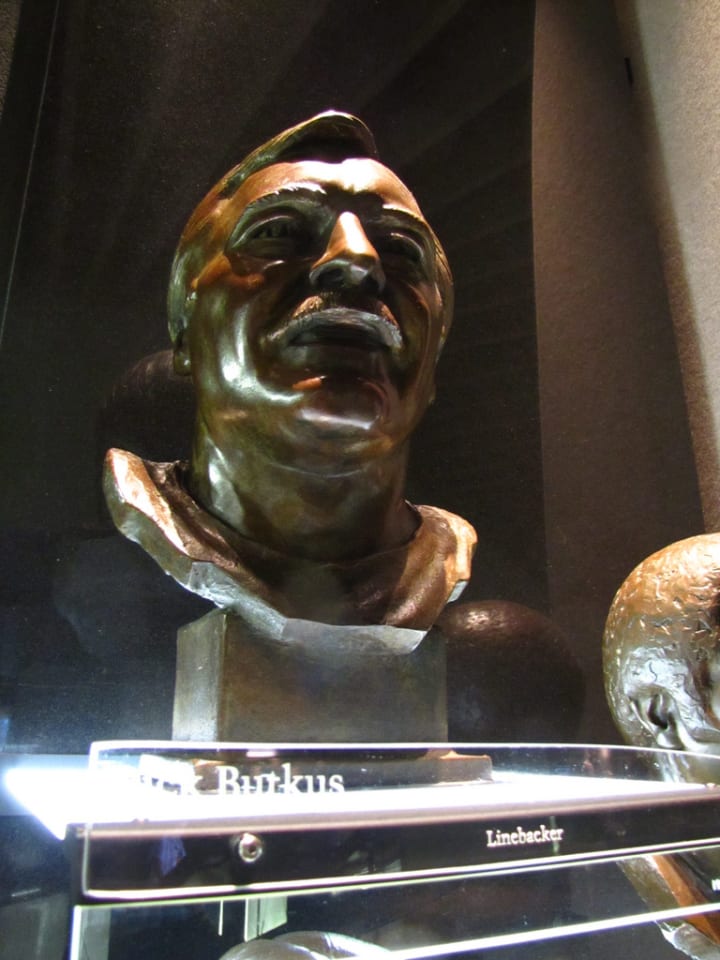 Arguably the most feared tackler in NFL history, Butkus was an absolute force for the Chicago Bears as their starting middle linebacker in the 1960s and 1970s.
Over the course of his nine-year career, Butkus made eight Pro Bowls, earned five All-Pro selections, and set an NFL record for fumble recoveries (many of which he caused himself).
John Elway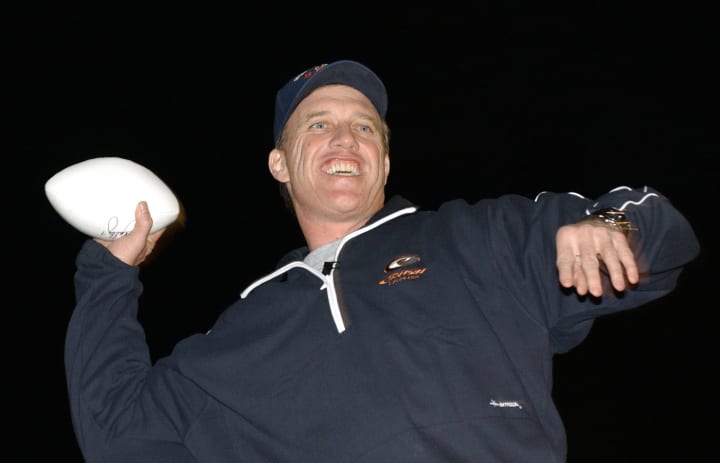 The legendary Denver Broncos QB-turned-executive made it to five Super Bowls in his storied career, winning back-to-back in 1997 and 1998 before hanging it up for good.
Elway saved some of his best performances for the highest pressure games: the Drive during the 1986 AFC Championship game, his famous helicopter dive in the Super Bowl, and countless comebacks all distinguish him even among the all-time greats.
Brett Favre
In the 1990s and early 2000s, there was no greater gunslinger in the NFL than Favre.
From 1992 until 2007 with the Packers, and then from 2008 to 2010 with the New York Jets and Minnesota Vikings, Favre started an NFL record 298 games, not missing a start until his final year in Minnesota.
Favre led the Green Bay Packers to a Super Bowl win in 1996, and retired in 2010 as the league's all-time leader in ever major passing category. Though many of his records have since been broken, it is perhaps his Ironman streak of starts that may stand the test of time.
Don Hutson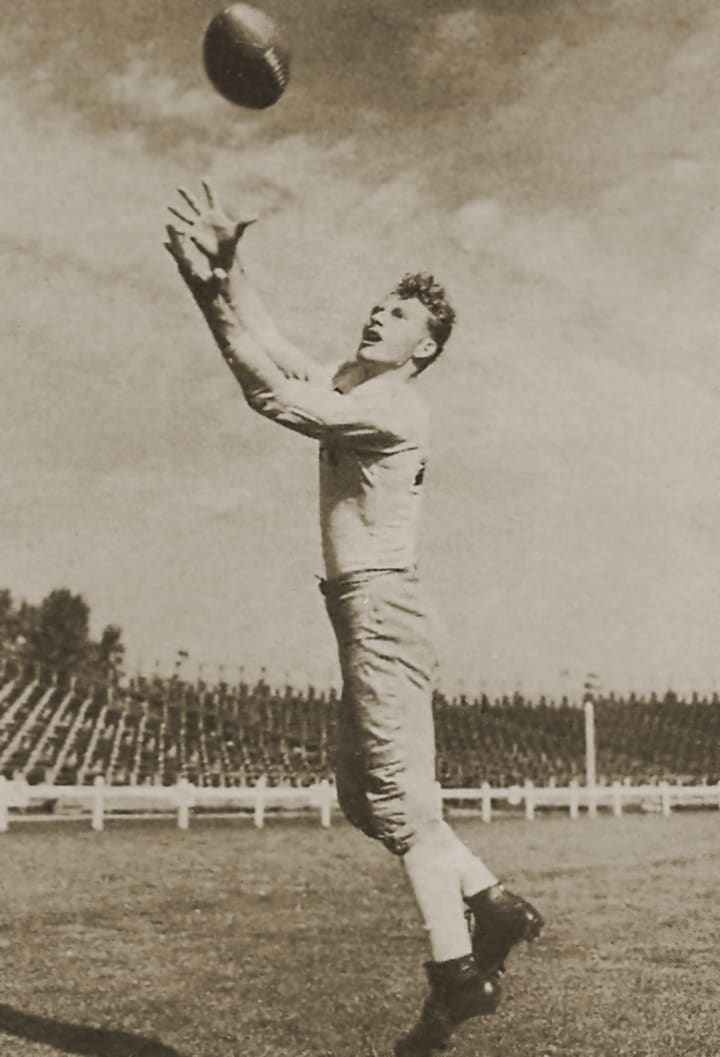 As a wide receiver for the Green Bay Packers in the early years of the NFL, Hutson put up numbers that would be considered impressive even by today's standards.
In his 1942 season, Hutson caught 74 passes for 1,211 yards and 17 TDs—all of which were greater than the next three best receivers combined.
From 1935 until his retirement in 1945, Hutson led the league in receptions eight times, in receiving yards seven times, and in receiving touchdowns nine times.
Joe Klecko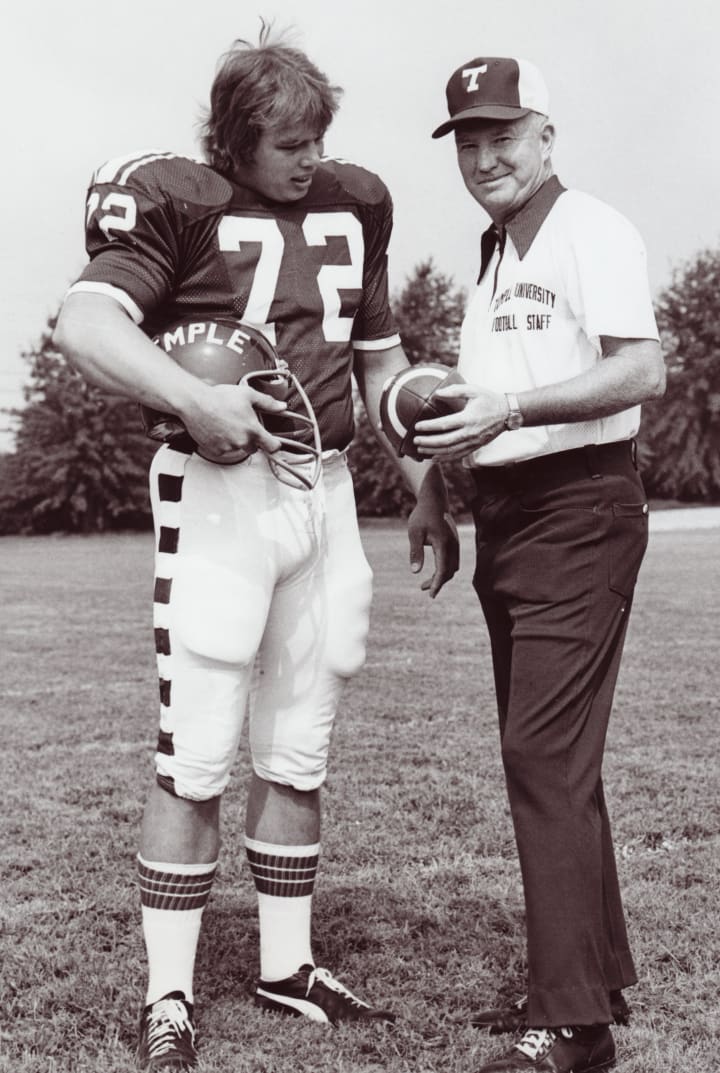 A force along the defensive line for nearly a decade with the New York Jets, Klecko made four Pro Bowls at three separate positions—an unmatched feat for a lineman.
In 1981, Klecko and teammate Mark Gastineau each recorded 20+ sacks as part of the famous "New York Sack Exchange," earning his first of two All-Pro selections and helping the Jets reach their first playoff appearance in over a decade in the process.
Though Klecko is the only player on this list not to make it into the Pro Football Hall of Fame, he remains universally respected for his strength and skill—and his accomplishments make him worthy of being on any list of best NFL players of all time.
Peyton Manning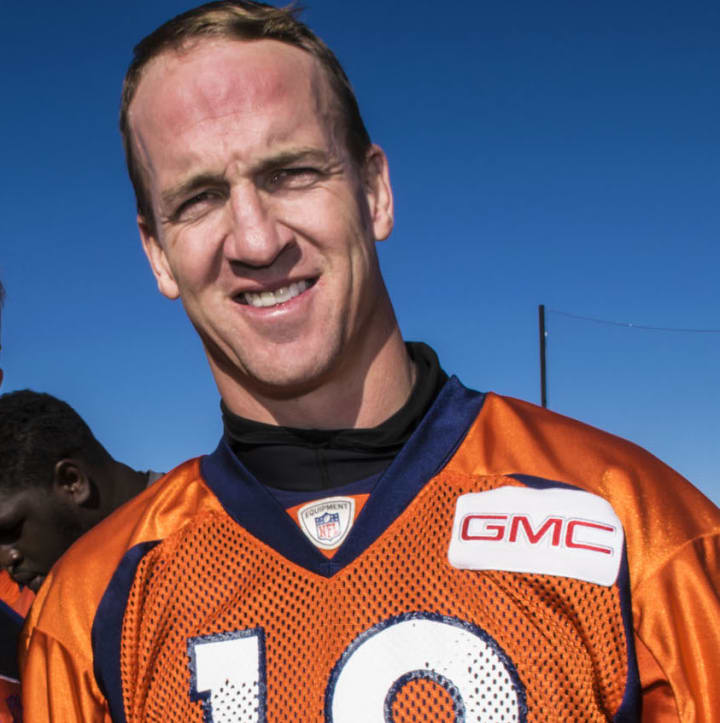 Few player in NFL history have served as the face of the league as well as Manning did during his tenure with the Indianapolis Colts and Denver Broncos.
Manning retired as the NFL's all-time leader in nearly every major passing category to go along with five NFL MVP awards (the most of any quarterback) and 14 Pro Bowls.
At Super Bowl 50, nine years after winning his first Super Bowl with the Colts, he won his second Super Bowl with the Broncos—becoming the first and only QB to win the title as starting QB of multiple teams.
While he never won as many Super Bowls as his arch-rival Tom Brady, no list of greatest quarterbacks of all time can be truly complete without Manning on the list.
Joe Montana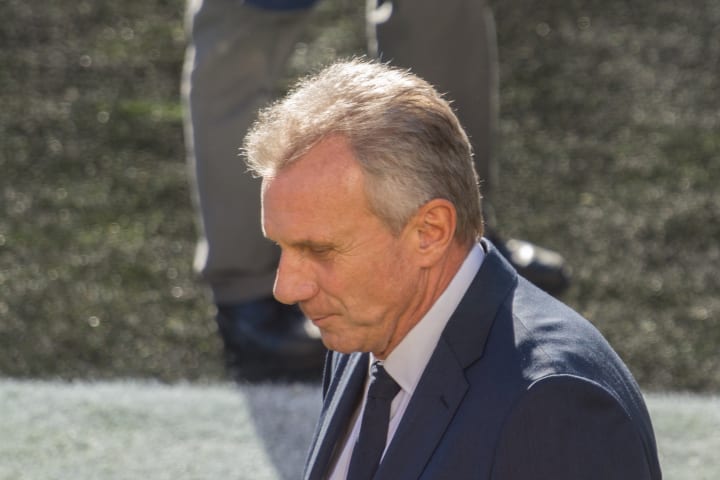 Winner of 4 Super Bowls with the San Francisco 49ers in the 1980s, Montana is generally considered one of the best—if not the best—Super Bowl performers of all-time.
He was the first QB to win the Super Bowl MVP award three times, and his spectacular performances against the Bengals and Dolphins in the big game are legendary.
His regular season numbers are nothing to sneeze at either as he led the league in completion percentage five times to go along with two NFL MVP awards and eight Pro Bowls.
Anthony Muñoz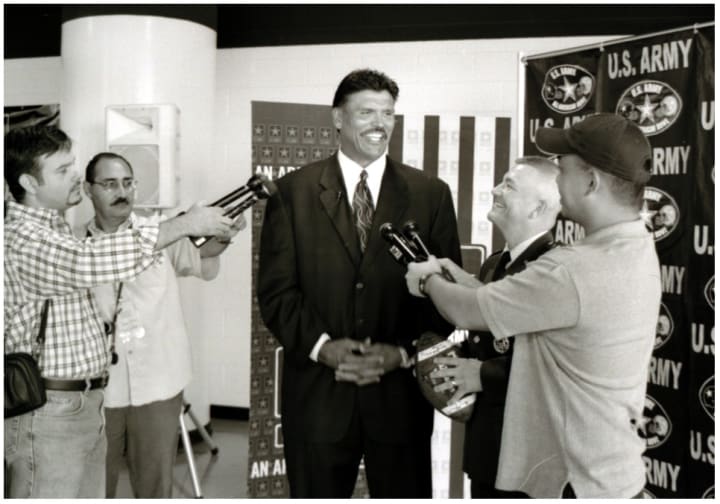 Offensive linemen generally don't get much respect, but on this list of best NFL players of all time, we're not afraid to give them their due—and we're starting with the great Anthony Muñoz.
Perhaps the best left tackle of all-time, Muñoz protected the blindside of Cincinnati Bengals quarterbacks Ken Andersen and Boomer Esiason as they led the team to unprecedented success in the 1980s and two Super Bowl appearances.
From 1980 to 1992, Muñoz made 11 Pro Bowls and nine All-Pro selections. He was named to the NFL's All-Decade Team for the 1980s.
Jim Otto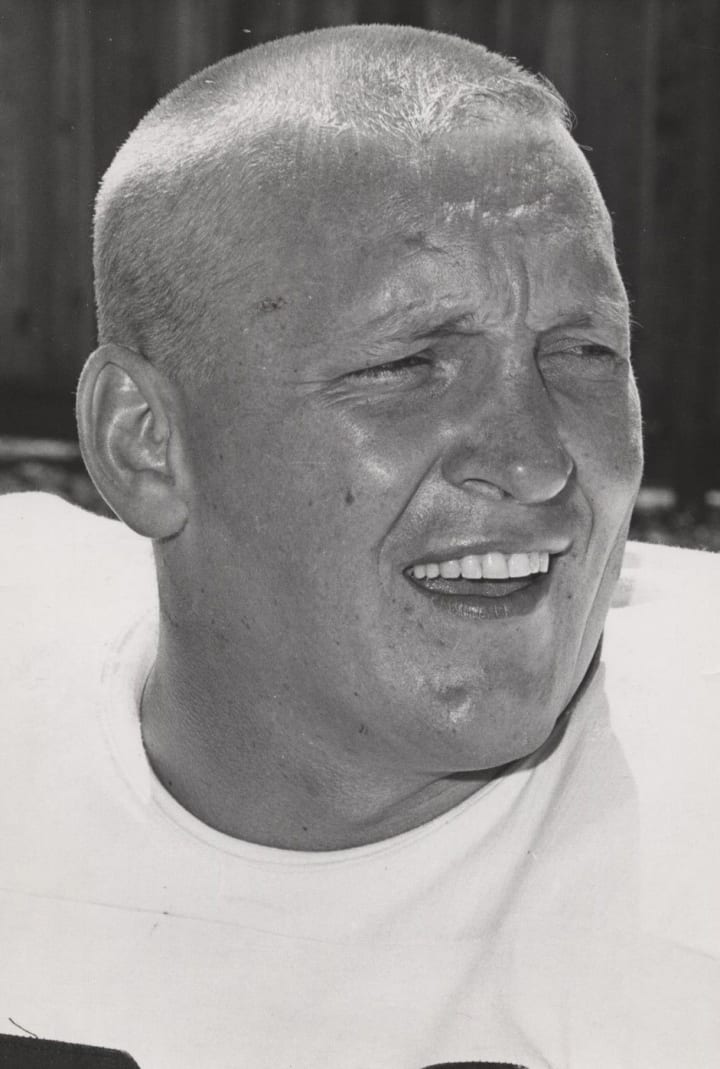 When the Oakland Raiders were founded in 1960, Center Jim Otto was one of the first players to join the team quickly established himself as a dominant force on the offensive line—and he stayed that way for 15 years.
With 12 Pro Bowls, 10 All-Pro selections, five championship game appearances and a bust in the Hall of Fame, there are no other Centers who have ever reached the level that Otto did during his NFL career.
Walter Payton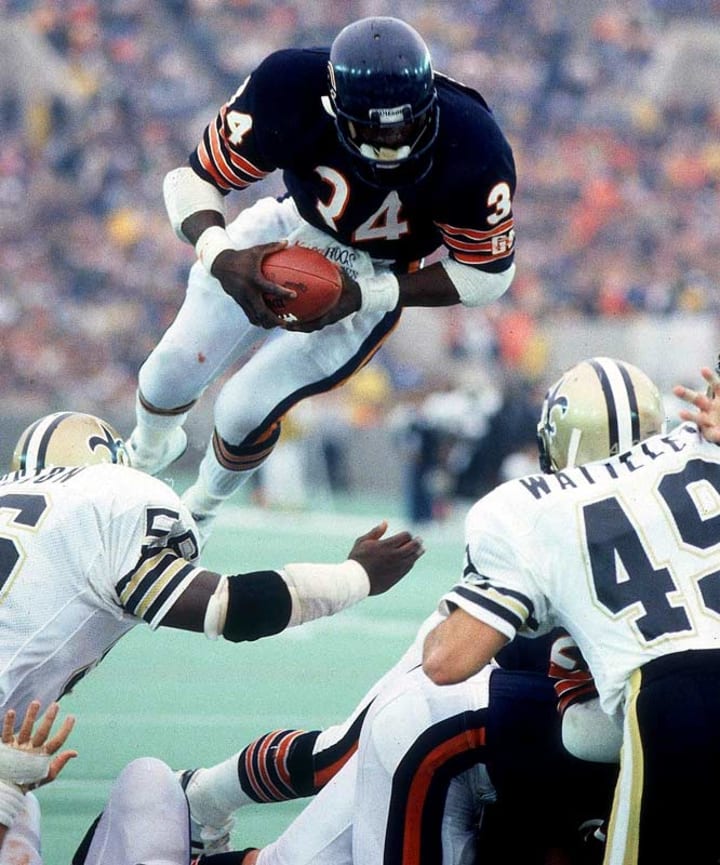 Nicknamed "Sweetness," Payton was perhaps the most complete running back in NFL history—capable of leading the entire league in rushing while contributing mightily to the Chicago Bears as a receiver, blocker and even occasional passer.
In 1977, Payton led the league with 1,852 rushing yards and 14 TDs in just 14 games.
But it was 1985, as a member of the legendary '85 Bears where he Payton finally found the peak of NFL success. With 4.8 yards/carry, over 1,500 rushing yards and over 2,000 yards from scrimmage, Payton helped the team lead the league in scoring en route to a 15-1 record and the team's first Super Bowl win.
Off the field, Payton was renown for his charity work. Following his death in 1999, the NFL's signature award for philanthropy was renamed "The Walter Payton NFL Man of the Year Award."
Jerry Rice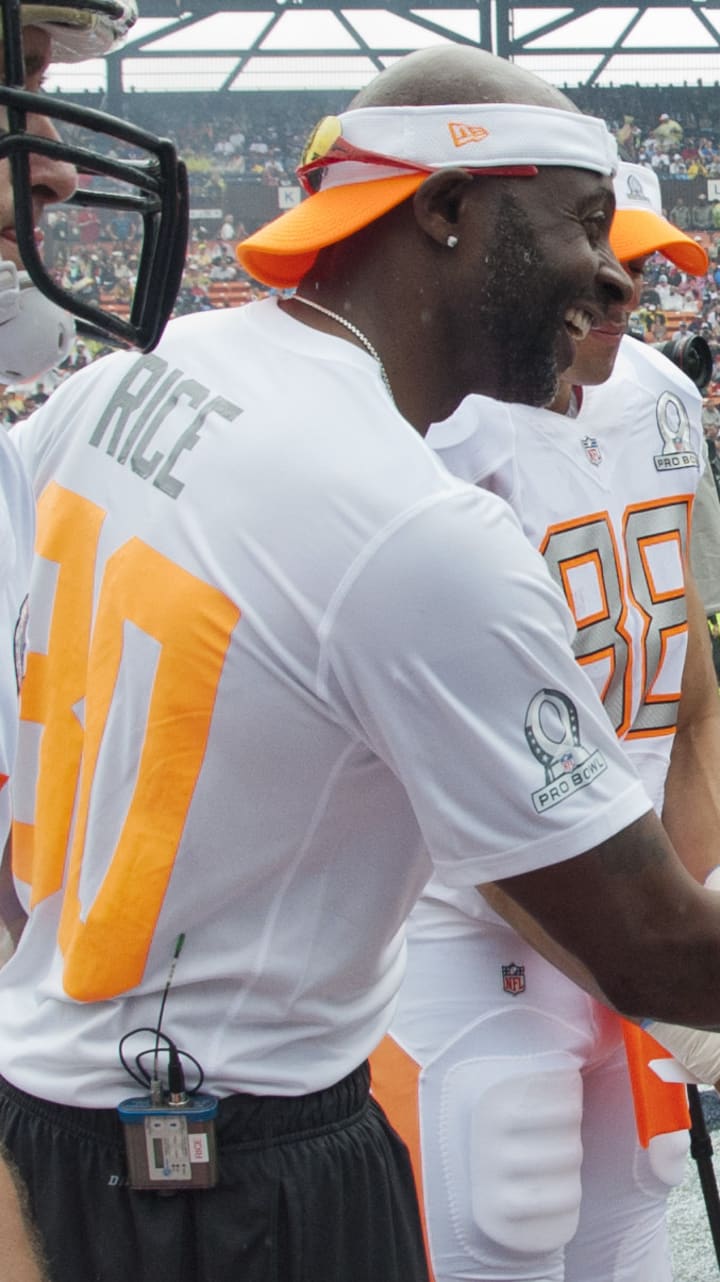 Undeniably the greatest wide receiver of all-time, Rice set the wide receiving marks so high that it would likely take significant expansion to the NFL regular season for any wide receiver to break them all without playing well past the age of 40.
Add in the three Super Bowl rings Rice earned with the San Francisco 49ers and the continued success he found with the Oakland Raiders in the early 2000s, and you have the recipe for not only one of the game's most talented receivers—but one of its most durable as well.
Barry Sanders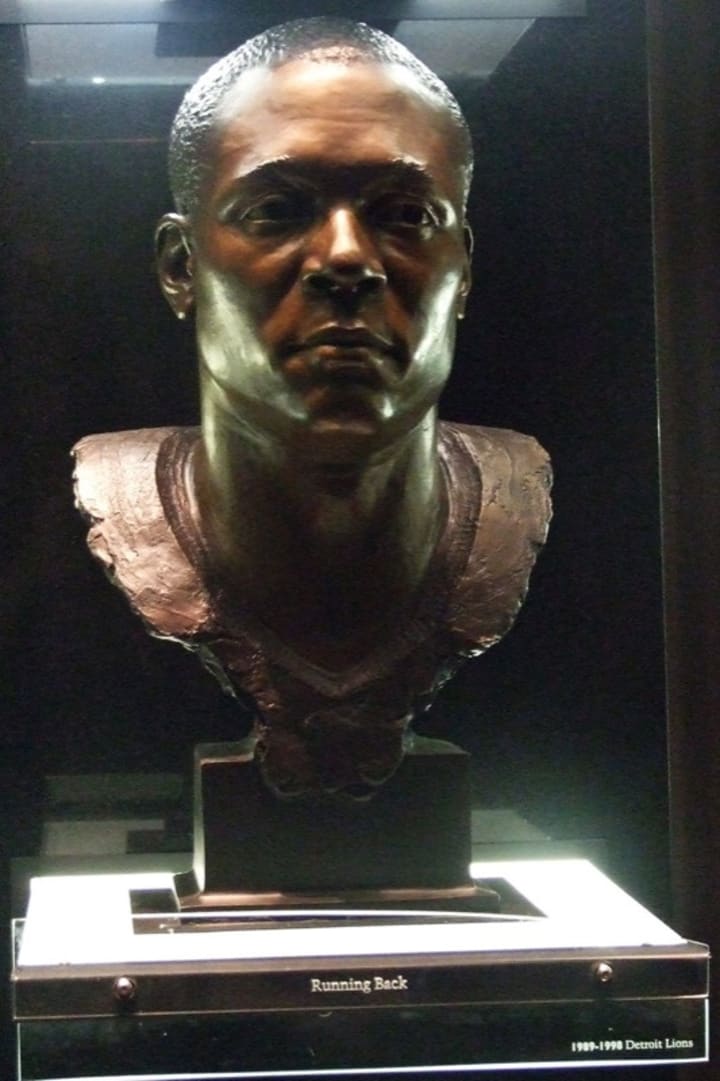 During his 10-year NFL career, there was perhaps no running back more dominant and elusive as Barry Sanders.
As a member of the Detroit Lions, Sanders rushed for over 1,000 yards every season, earning 10 Pro Bowls in the process and finishing just shy of the NFL's all-time rushing record before his abrupt retirement in 1999.
In 1997, he truly distinguished himself as one of the best NFL running backs of all time when he became just the third player in NFL history to rush for over 2,000 yards in a single season, which netted him the NFL MVP award.
Unfortunately, the Lions could never get over the hump in the post-season, and Sanders finished his carry having won just a single playoff game.
Bruce Smith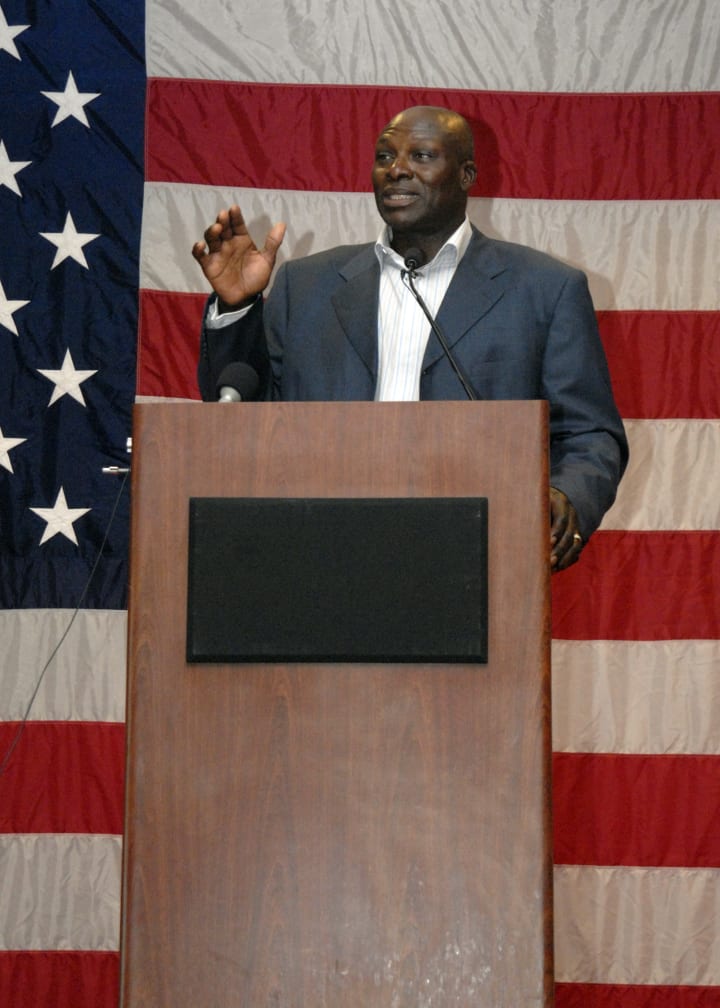 The star pass rusher for the Buffalo Bills in the 1980s and 1990s, Bruce Smith wreaked havoc on quarterbacks for over 15 years, compiling an NFL-record 200.0 sacks in his career.
Smith had 13 seasons with 10.0 or more sacks to go along with his 11 Pro Bowls, eight All-Pro selections, two Defender of the Year awards and NFL All-Decades selections for both the 1980s and 1990s.
Emmitt Smith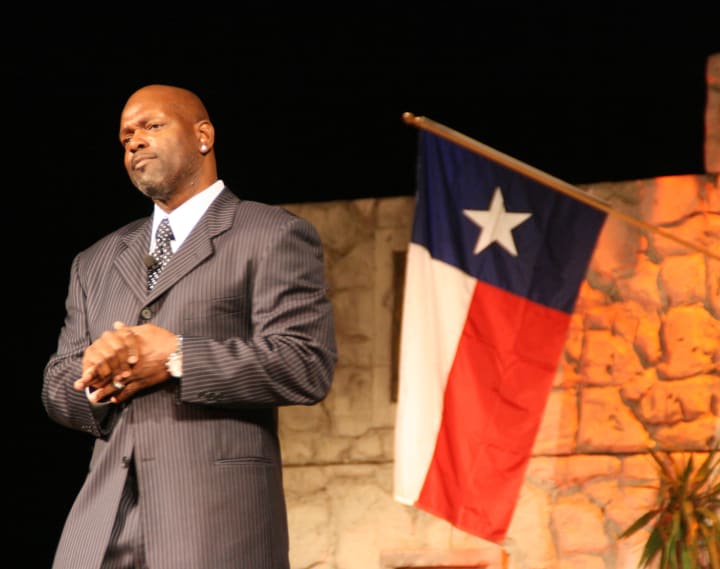 The NFL's all-time leader in rushing yards, rushing touchdowns, and rushing attempts, Emmitt Smith is perhaps the most accomplished running back in NFL history.
He led the league in rushing four times, led it in touchdowns three times, and earned NFL MVP, Super Bowl MVP and eight Pro Bowls during his tenure with the Dallas Cowboys.
Lawrence Taylor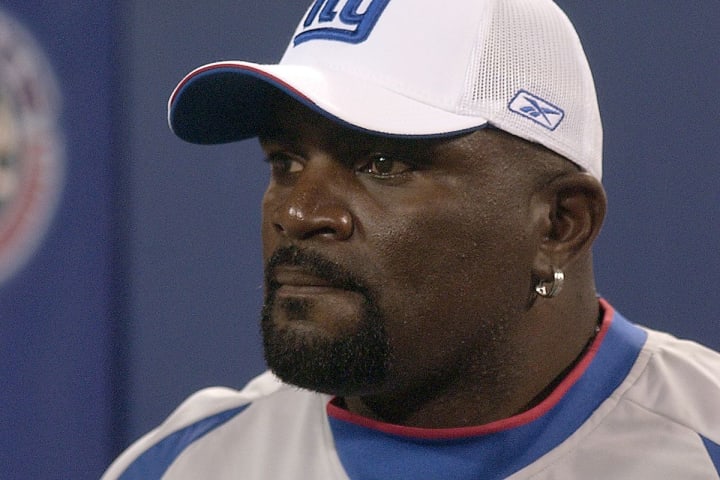 Considered by many to be the greatest defensive player ever, there is no doubt that New York Giants pass rusher Lawrence Taylor changed the game.
Taylor's pass rushing ability from the outside was so overwhelming that coaches had to invent entirely new offensive line formations just to counteract him.
In 1986, Taylor led the NFL with 20.5 sacks, earning NFL MVP honors while the Giants ultimately won the Super Bowl that year. To date, he is the last defensive player to earn the NFL MVP award.
He finished his NFL career with 132.5 sacks (not counting any sacks recorded prior to 1982, when sacks became an official statistic) and having made it to 10 Pro Bowls.
Johnny Unitas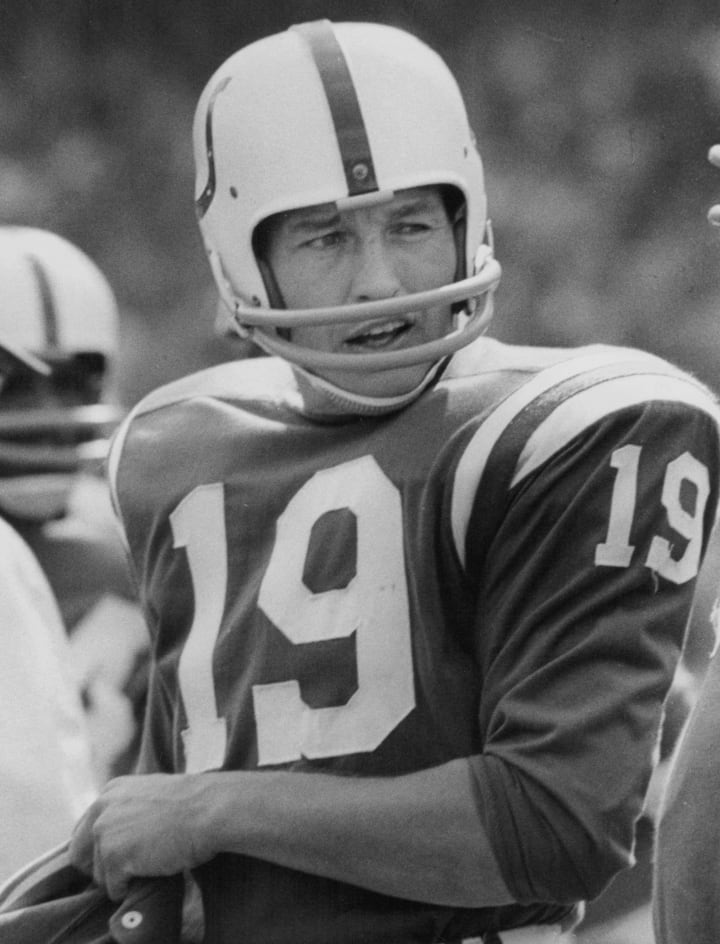 Before Brady, Manning, Elway, Terry Bradshaw and Montana, there was Baltimore Colts quarterback Johnny Unitas—one of the first great "clutch quarterbacks."
In his third year as a starter for the fledgling Colts, Unitas led the team to an overtime NFL Championship win over the New York Giants at Yankee Stadium—the first-ever overtime game in NFL history.
He would lead the Colts to a second NFL title the following year and nearly a decade later, to the team's first Super Bowl win over the Dallas Cowboys in Super Bowl V.
Over the course of an 18-year NFL career, Unitas led the league in touchdown passes, passing yards, and touchdown percentage four times, was named NFL MVP three times, and earned 10 Pro Bowls.
Reggie White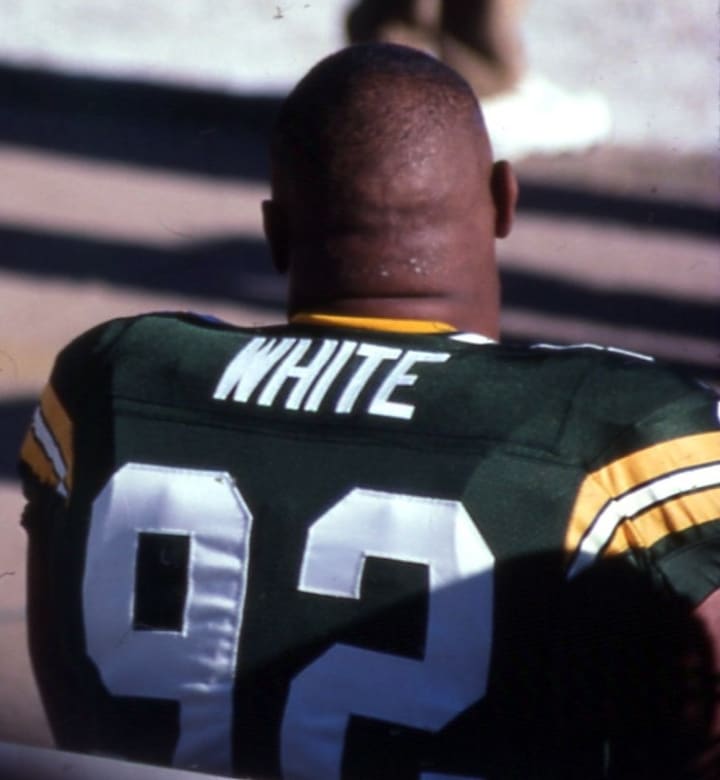 Last, but certainly not least, is a defender who definitely belongs on any list of best NFL players of all time: Reggie White.
Dubbed "The Minister of Defense," White was a near-unstoppable force as a defensive lineman for the Philadelphia Eagles and Green Bay Packers in the 1980s and 1990s.
With his overwhelming power, he pushed aside offensive linemen with ease and racked up sacks at a record-setting pace—finishing with 198.0 sacks when he retired in 2000.
He also changed professional football at the business level, becoming the first big-name free agent under new rules implemented in 1996 and subsequently joining the Packers—where he quickly became the catalyst for a dominating Super Bowl win that same year.
Reader insights
Be the first to share your insights about this piece.
Add your insights