Best Shutdown Cornerbacks in NFL History
Whether it's shutting down a team's top wide receiver or becoming the go-to target for opposing quarterbacks, the best shutdown cornerbacks in NFL history can do it all.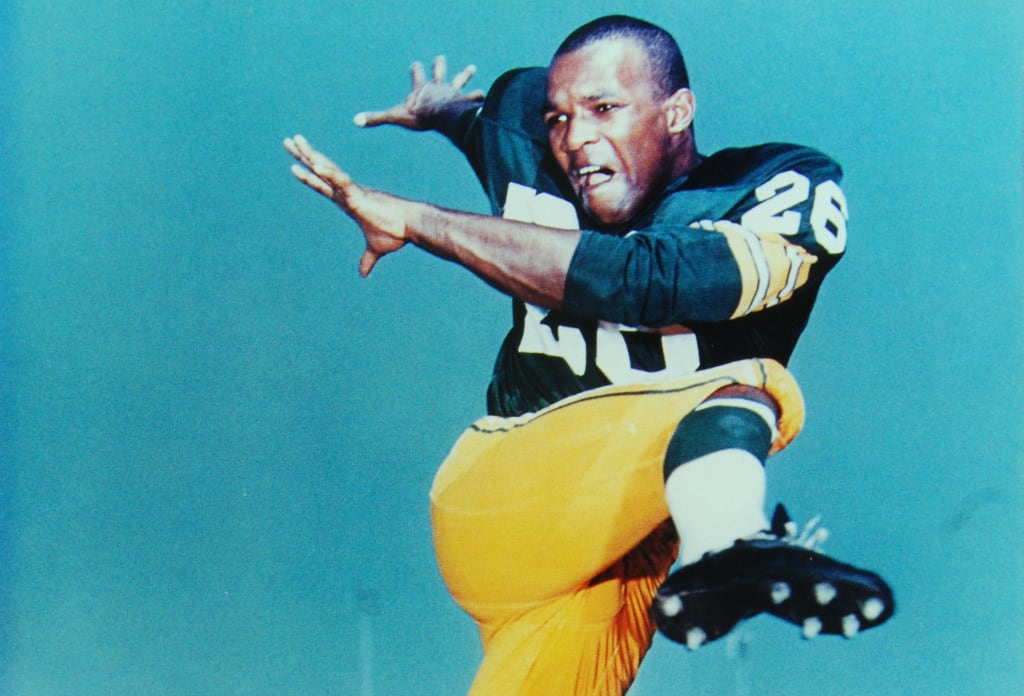 In my opinion, cornerback is the second hardest position to play in football. Corners are asked to cover the tallest, most athletic players on the field, blitz the quarterback, and help come down to stop the run. Covering players like Julio Jones, Antonio Brown, and Odell Beckham Jr. one on one is hard enough as it is, yet they are asked to do more.
A good corner is worth their weight in gold and the NFL has seen some great ones throughout its history. However, only a chosen few have earned the title of "shutdown corner" and not all can be considered the best of the best. These are the ten best shutdown cornerbacks in NFL history, the ones that give the greatest quarterbacks of all time nightmares.
If you grew up as a kid in the early 2000s like me, you know Ty Law as the shutdown cornerback in the Madden games. Law was more similar to his gaming character than everyone who isn't a New England Patriots fan remembers, especially the dominant part. His 15-year career contained numerous memorable moments, the biggest being his interception returned for a touchdown against the St. Louis Rams in the Super Bowl.
He coupled his 53 regular season interceptions with six in the playoffs, solidifying Law as one of the most clutch performers in NFL history. His terrific play at cornerback helped the Patriots establish a dynasty in the early 2000s. Law would finish his career tied for the most interceptions in Patriots history with 36 and two Super Bowl rings.
A key piece to Vince Lombardi's football dynasty, Herb Adderley was one of the best shutdown cornerbacks in NFL history. Adderley won a total of six championships/Super Bowls (five with Lombardi Green Bay Packers) and was an instrumental part of each team. His pass coverage and physical play were perfect examples of what it means to be a controlling, commanding cornerback.
One of the first corners to lay the shutdown blueprint down for future generations, Mike Haynes could do it all. This was at its most apparent when his 1983-84 Los Angeles Raiders defense, of which Haynes was the centerpiece, completely dominated the Washington Redskins in the 1984 Super Bowl. At the time, Washington was the highest-scoring team in NFL history. Haynes and the Raiders were not impressed, thrashing them to the tune of 38-9.
Darrell Green is one of the best shutdown cornerbacks in NFL history but may be more well-known for another attribute, speed. Green was one of the fastest players to ever step on a gridiron and his tape is incredible to watch. He could catch anyone who got past him and rarely let receivers have an inch of breathing room. The lifelong Washington Redskins corner maintained his speed and elite play for 20 seasons, resulting in 54 career interceptions (six returned for touchdowns) and 1,163 tackles.
Whenever you have an imaginary island named after you, it's clear you're doing your job well. In his prime, Darrelle Revis, and whatever wide receiver he was covering that day were the only two inhabitants of "Revis Island," and neither could leave until the game was over. Revis made man coverage into a science, shutting down the NFL's best-receiving talent for years for both the New York Jets and New England Patriots.
His 29 career interceptions may not seem as impressive as some of the other shutdown corners mentioned, but it is actually a testament to his dominance. For the majority of his career, quarterbacks would not throw anywhere near Revis. With the opposite cornerback being nowhere near as good, why would they take a chance against one of the best in NFL history? They wouldn't, which tells you all you need to know about "Revis Island."
The first cornerback to win the Defensive Player of the Year, Mel Blount qualifies as one of the best shutdown cornerbacks in NFL history on that accomplishment alone. Another qualifying achievement is when the NFL was forced to change a rule to stop Blount's dominance, allowing corners only five yards to shove or make contact with a receiver.
A part of the legendary Pittsburgh Steelers 1970s defense, nicknamed "The Iron Curtain," Blount thrived alongside his teammates. Their chaotic defense and exciting offense, led by Terry Bradshaw, captured four Super Bowls in the 70s. Blount's 57 career interceptions and shutdown style forced offenses to throw to only one side of the field for 14 seasons.
Rod Woodson's career saw him play for three great defenses: the Pittsburgh Steelers, Baltimore Ravens, and Oakland Raiders. Is it a coincidence that number 26 only played for great defenses? No, it isn't.
The jack of all trades defensive back was a game-changing talent on the backend and his takeaway ability was second to none. Woodson's 71 career interceptions rank third all-time but his 1,483 interception return yards and 12 returned touchdowns both rank first in NFL history.
No, two of the best shutdown cornerbacks in NFL history are not related, it is just a happy coincidence. As good as Rod Woodson was, Charles might have been even better. The 18-year veteran recorded 65 interceptions (11 returned for touchdowns), 33 forced fumbles, 20 sacks, and 983 total tackles. He finally captured football glory in 2010, his 13th season, winning the Super Bowl with the Green Bay Packers.
The most recent player to be considered one of the greats, Richard Sherman has been one of the best shutdown corners of this decade. He was one of the primary forces that made up the vaunted "Legion of Boom," which is considered one of the best NFL defenses in history. Along with Earl Thomas and Kam Chancellor, Sherman led the Seattle Seahawks to Super Bowl XLVIII glory, dismantling the Denver Broncos 43-8.
He was recently released by the rebuilding Seahawks and became a free agent. The talented corner took his talents, and his 32 career interceptions, to the San Francisco 49ers, where he will be trying to prove that his elite status remains intact.
Of course "Primetime" is included in the best shutdown cornerbacks in NFL history. That's what happens when you take one of the best natural talents and most electric personalities in football history and combine it with immense success on the field. Deion Sanders had 53 interceptions (nine returned for touchdowns), ten forced fumbles, and two Super Bowls over 14 seasons. He could shut any receiver down, would never let you forget about it, and was responsible for some of the top televised moments in football history.
About the Creator
Huge sports fan, primarily hockey and football. Also a big TV and movie fan. Recent Marist graduate writing about whatever interests me!
Reader insights
Be the first to share your insights about this piece.
Add your insights