Bryanwatch: Late June 2020
Steil Votes Against George Floyd Bill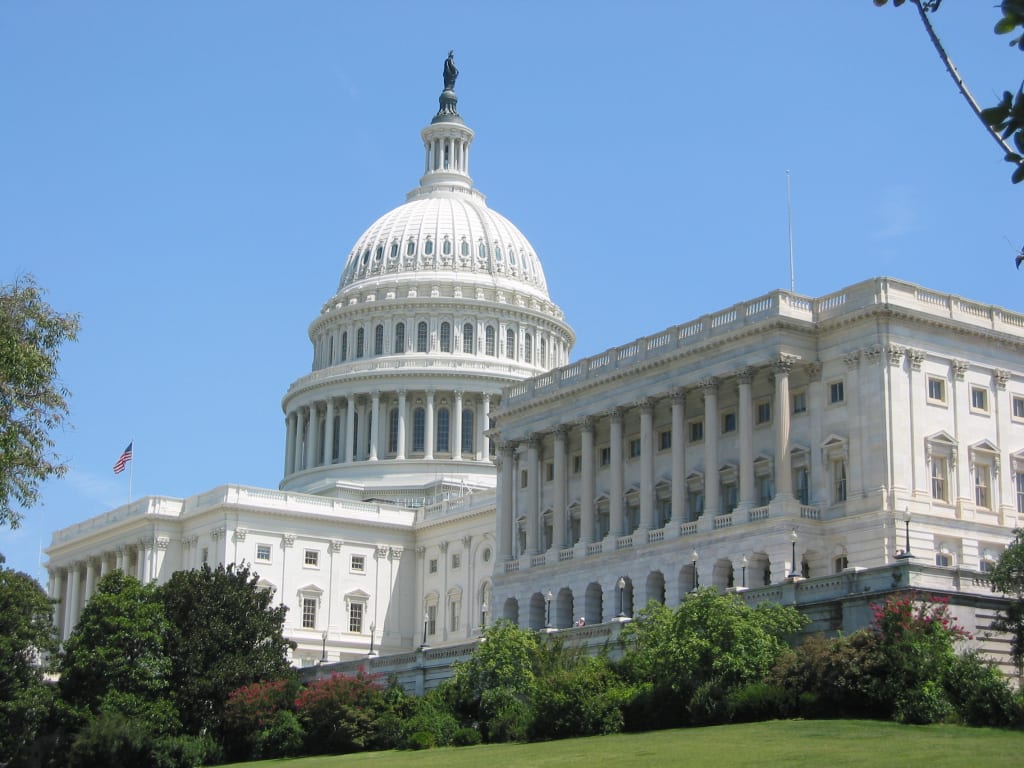 A slow but important week for Congress, as the House addresses the issue of police brutality and DC statehood.
On Thursday, June 25, the House passed HR 7120, the George Floyd Justice in Policing Act. It marked the one month anniversary of the death of George Floyd, who was choked to death by a Minneapolis police officer May 25. Only three Republicans supported the bill: Brian Fitzpatrick (PA), Will Hurd (TX) and Fred Upton (MI). Every other Republican, including Steil, voted against holding police officers accountable (RC 119).
The Policing Act makes several important changes in federal law. it lowers the intent standard for convicting law enforcement officers charged with criminal misconduct by federal prosecutors; limits qualified immunity for police officers in civil actions by victims of police violence; and gives the Department of Justice broader authority to investigate patterns of discrimination by law enforcement agencies.
The bill would also create a national registry to record incidents of police misconduct, and creates nes requirements both for recording and reporting incidents of misconduct. It also creates frameworks to eliminate racial profiling at all levels.
Congressman Jerald Nadler (D-NY), a longtime advocate for police reform, gave an impassioned speech calling for change. "I know that everyone in this Chamber mourns those who have lost their llives at the hands of law enforcement. But today is our opportunity to offer more than just sympathy. Today is our opportunity to show the world that we are listening and that we will respond with real and lasting reforms," declared Nadler. "Thoughts and prayers are not enough. Pledges to study the problem are not enough. Half measures are not enough. Pretend sham measures are not enough."
Nadler called on members to seize the historical moment and pass real reform. Republicans failed to take the opportunity.
Steil also voted for a motion to recommit by Pete Stauber of Minnesota that would have effectively gutted the bill, taking almost every substantial reform out of it. (RC 118, June 25)
Update: The fate of HR 7120 remains uncertain as of July 10. On the Senate side, Democrats blocked the police reform proposal by Sen. Tim Scott (SC), claiming that it was inadequate for the current crisis. Senate Democrats were hopeful that they could bring up the House bill, but Senate Majority Leader Mitch McConnell has been blocking their effort
On Friday, House Democrats voted in favor of statehood for the residents of Washington DC, a political fight which has been going on for decades. (HR 51, RC 122, June 26). Steil and most other Republicans also supported a motion to recommit by Rep. Keller that would have have dictated to the resident of Washington, Douglas Commonwealth (the new name) what they must have in their new state constitution. It was an absurd and unconstitutional power play by House Republicans (RC 121).
The House also voted on H.J. Res 90, which seeks to reverse rules promulgated by the Department of Education that make it harder for borrowers to get remedies if they have been lied to by their lending institutions. (RC 120, June 26). Only six Republicans voted to protect the rights of student borrowers; Steil was not one of them.
Every Republican voted against even considering the Justice in Policing Act (RC 116 and 117, June 25) as well as voting against consideration of thill e following bills:
HR 5332, on fair and accurate credit reports for consumers; the House passed the bill on June 29.
HR 51, on statehood for Washington DC;
HR 7301, which prohibits evictions and foreclosures during the COVID-19 crisis; the bill passed the House on June 29.
and H.J. Res 90, which regards congressional disapproval of rules issued by the Comptroller of the United States regarding "Community Reinvestment Act Regulations" [see above].
Scorecard: There were 7 votes this week, all of them party line. Steil voted with the Republicans 7 for 7, a 100 percent score. No thinking for himself this week.